When I saw the board game Let's Potty, I was instantly intrigued. After struggling through the potty training process with my son a few years ago, I've been looking for something to make potty training more fun! I have a two-year-old daughter that is starting to show interest in using the potty, and after 4.5 years of changing diapers, the dream of being diaper-free is within my reach!
Like most people, I used books as a way to introduce my son to the idea of potty training. While books are a great way of getting children interested in a topic, I love the idea of using play to teach children about potty training. After all, children learn best through play!
Let's Potty is the first and only potty training board game on the market. Not only does Let's Potty introduce young children to the idea of potty training in a fun and non-pressured way, because it's a board game, children also practice important skills while they play like turn-taking; patience; and sharing.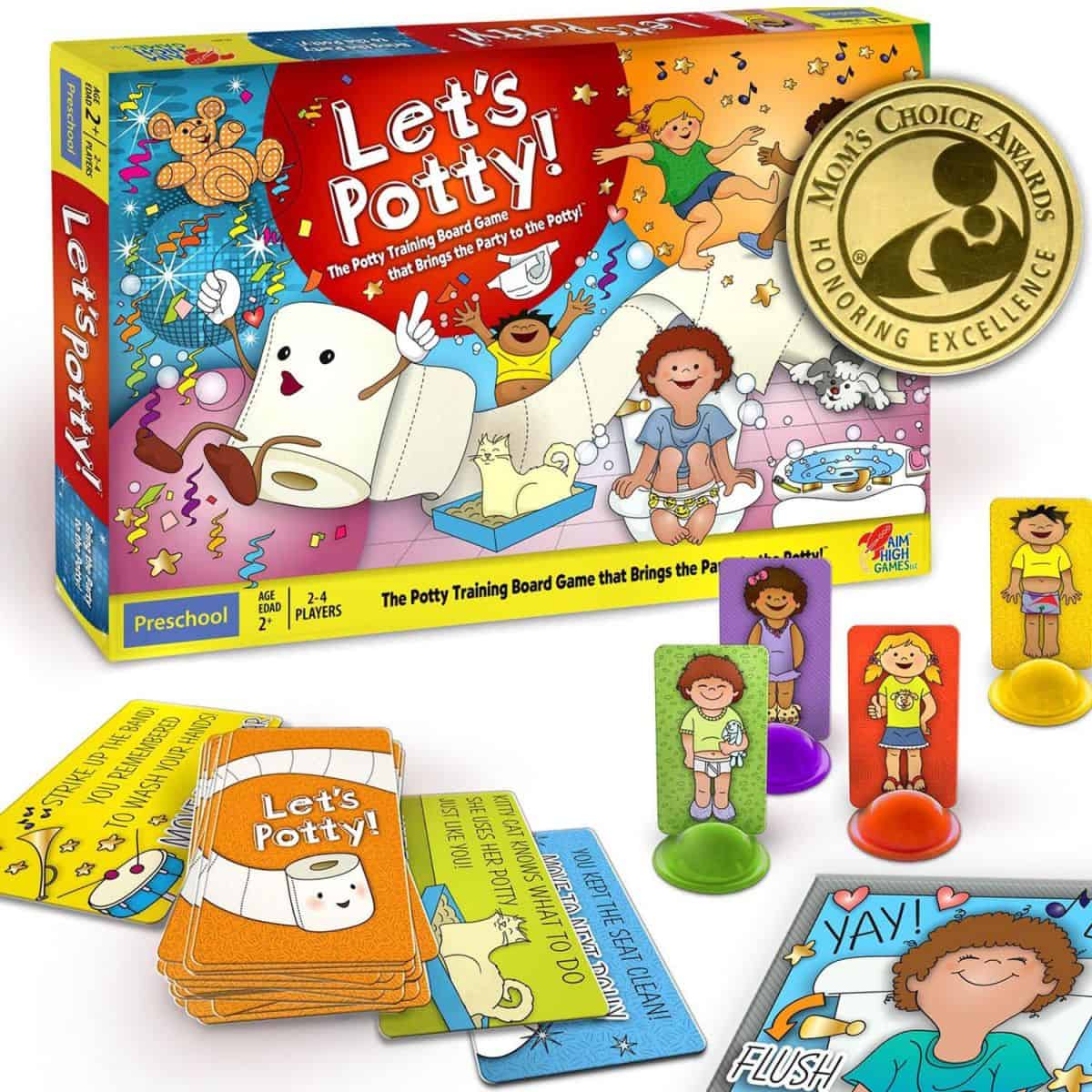 The object of the game is to get to the potty in time! To play, players each choose a character wearing big kid underpants and take turns picking a card from the stack and reading it out loud. The cards introduce children to the idea of saying good-bye to diapers, wearing big kid underwear, using a toilet, flushing the toilet, washing hands, accidents, and staying dry. Everybody plays until they reach the potty, so everybody is a winner!
When I played Let's Potty with my 2-year-old she loved it. She was excited to play a board game just like her big brother and liked looking at the pictures on each of the cards. My 4 1/2 -year-old also had a lot of fun playing the game even though the game is quite simple for his age. He thought the cards were hilarious and liked helping his little sister move her character around the board.
(Images: Jennie Ito)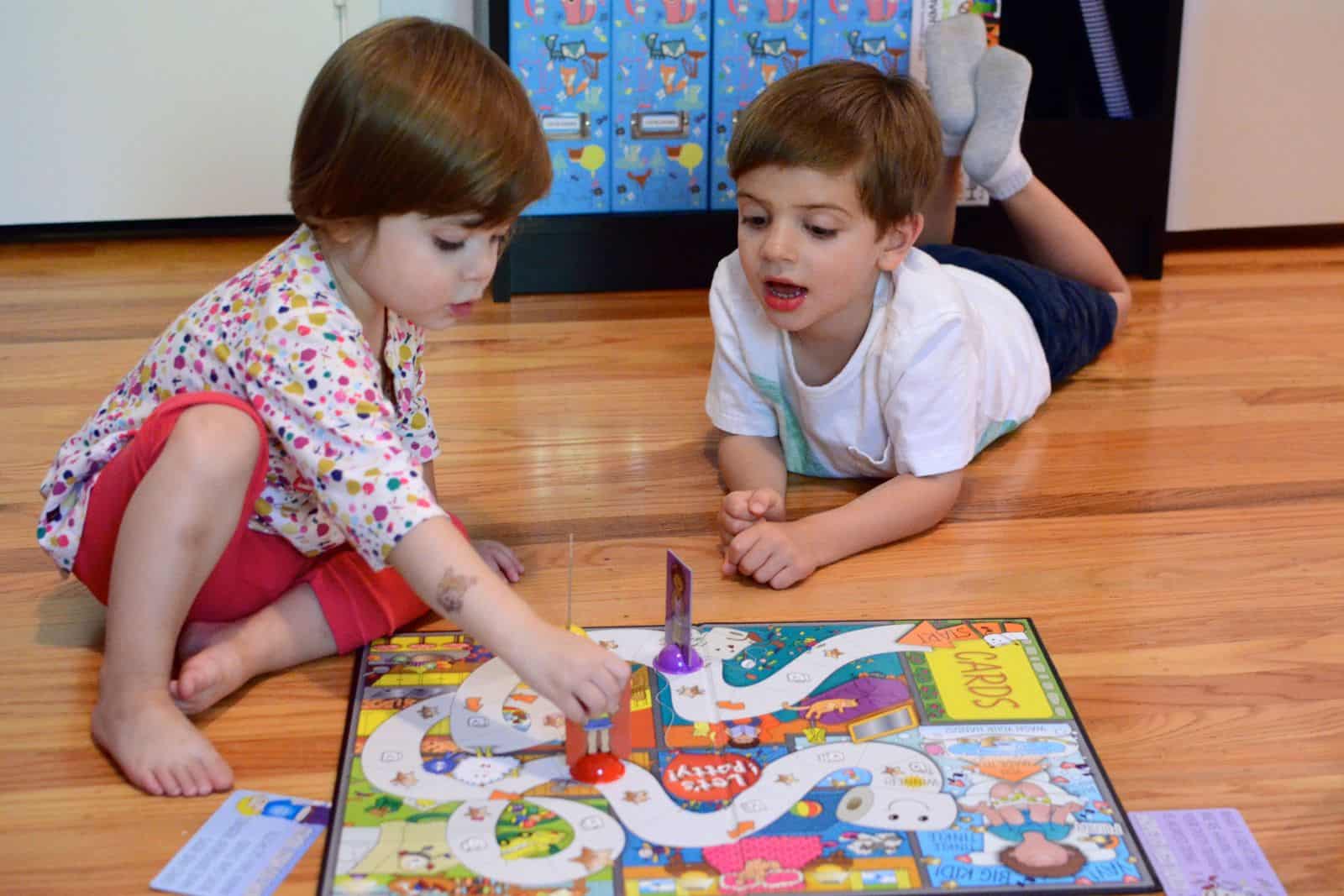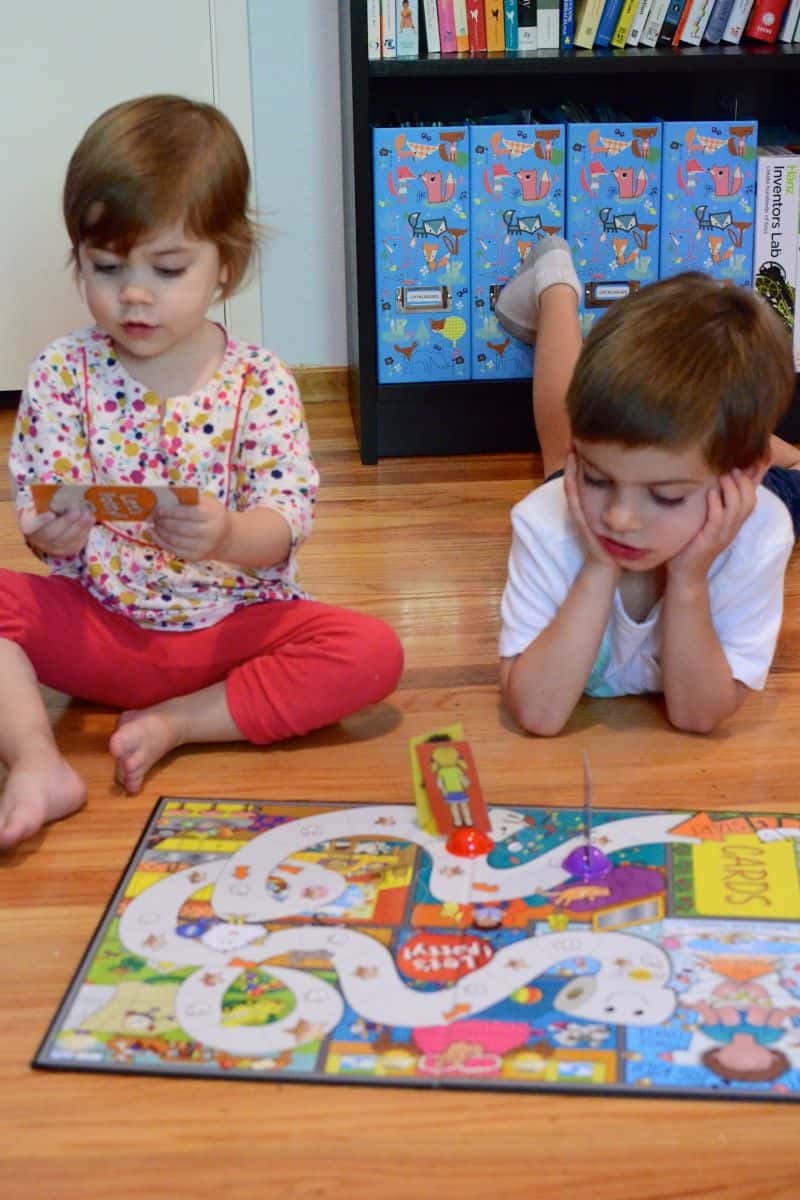 So what are you waiting for? It's time to "Bring the Party to the Potty!"
Let's Potty is available here.
This is a post sponsored by Aim High Games. I was given Let's Potty to review. No compensation was provided other than the product. All opinions expressed are my own.