Personalize t-shirts, bags, towels, or anything you like with this fun technique!
Materials: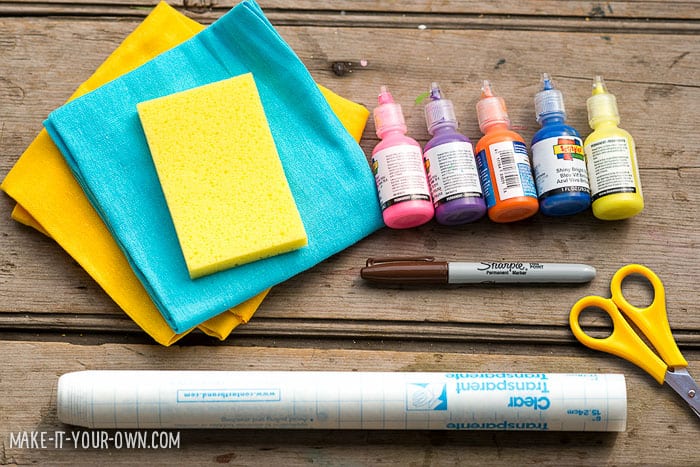 Solid coloured tea towel
Contact paper (You can purchase this at craft, hardware and dollar stores)
Fabric paint
New sponge(s)
Scissors
Pencil/Eraser or Permanent marker
Other Options: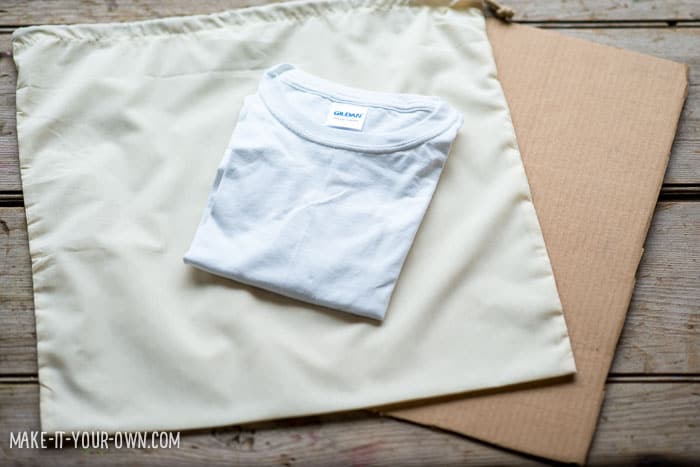 Blank T-shirt
Blank bag
Cardboard (to insert into the shirt or bag so it won't become glued together with the fabric paint)
We always find these items helpful as well: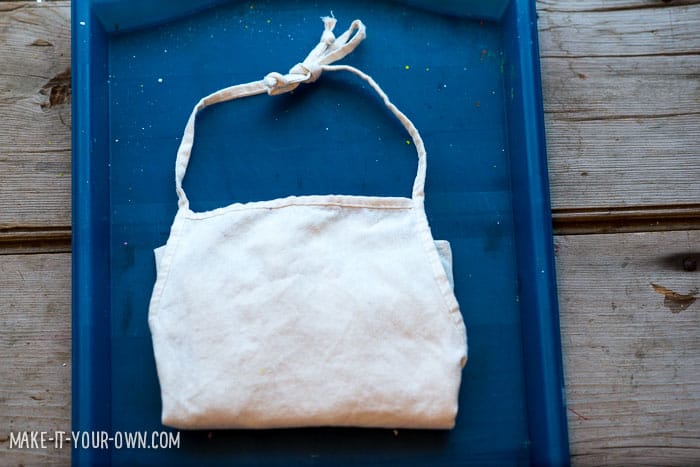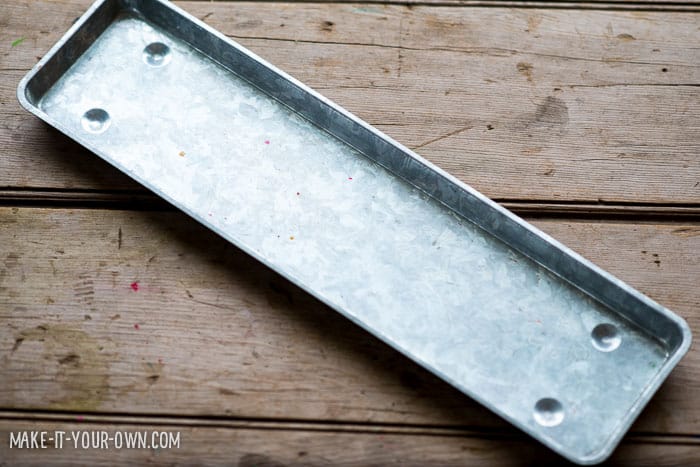 Smock
Craft tray or plastic table cloth
Shallow paint tray
Directions
Spread out your tea towel into your craft tray or on a flat surface such as table with a plastic table cloth. (You may need an adult to iron the tea towel beforehand.) If you are going with the t-shirt or bag option, be sure to insert a piece of cardboard into your bag or t-shirt (between the two layers) so the fabric paint won't glue it together!
Cut out a piece of contact paper a bit bigger than you would like your egg or other shape to be. If your contact paper came off a roll a trick to flatten it out is to roll it the opposite way. This makes it easier to draw on. On the side with the peel-off paper, draw your egg with a pencil. (Note: Some brands of contact paper may require the use of a permanent marker.) To cut it out, gently fold it in half and make a snip to get you started. Cut around the lines, making a stencil.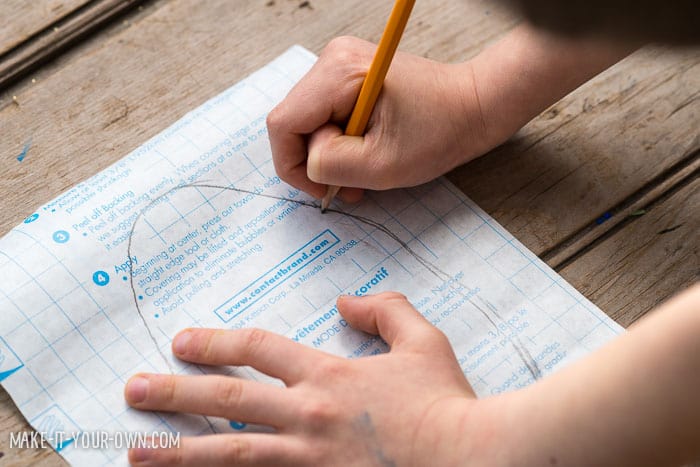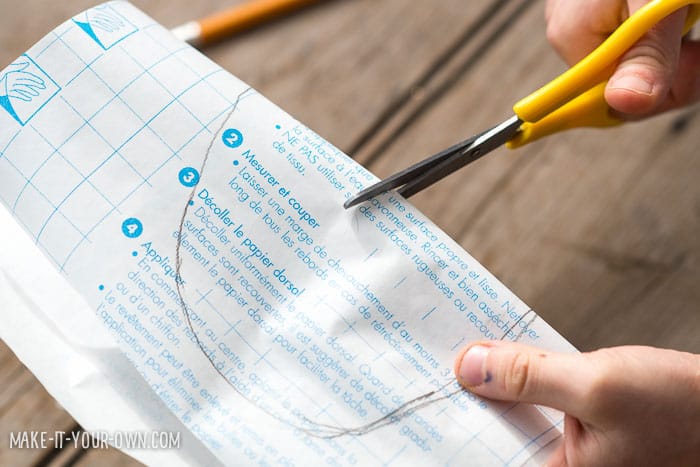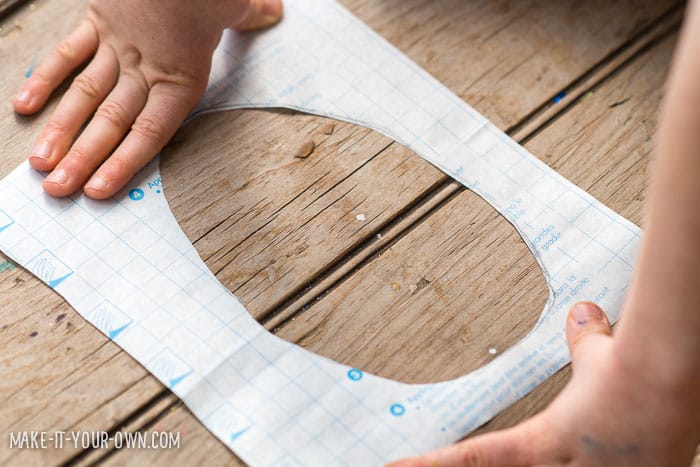 Have an adult help you peel off the backing of the contact paper and adhere it to the tea towel, bag or t-shirt in the spot you would like. Be sure to smooth it out to make sure that it makes contact on all of the edges.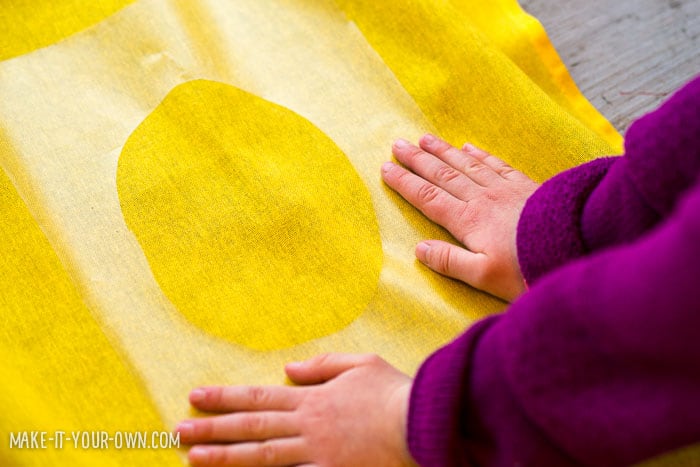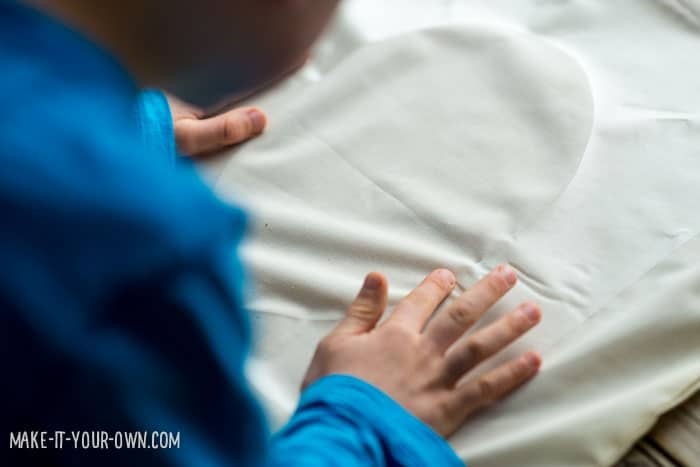 Cut your sponges (you may need a bit of help from an adult for this, depending on your age) into shapes you would like. We went with triangles, long rectangles, circles and squares, but you can do anything! We recommend cutting one of each shape per colour as it works best to paint with the sponges when they are dry, rather than washing them in between colours, making them damp (which might cause bleeding.)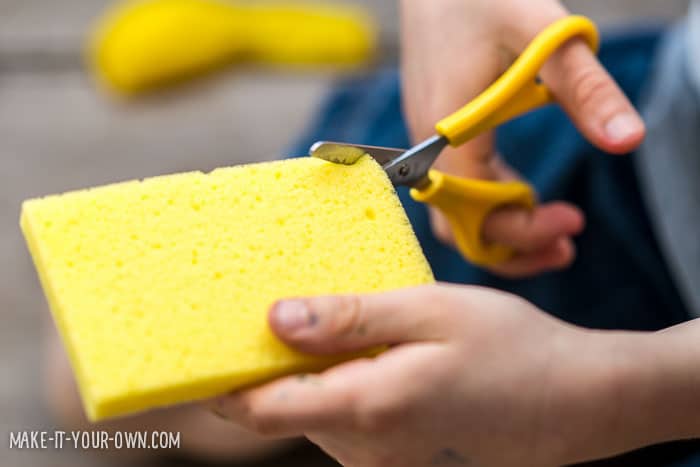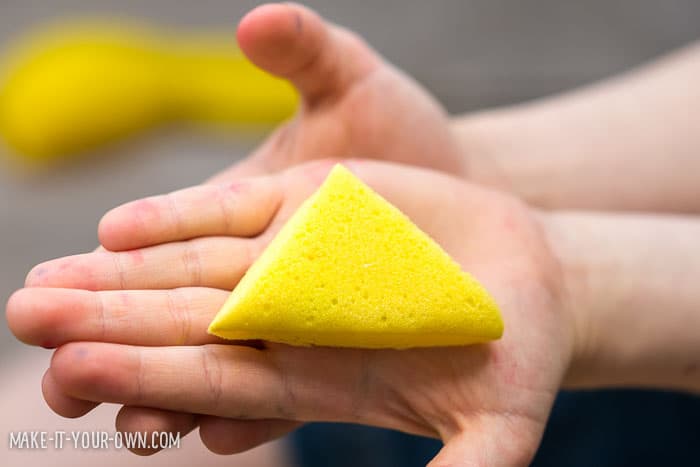 Don your smock. Put each of your paint colours into a shallow tray.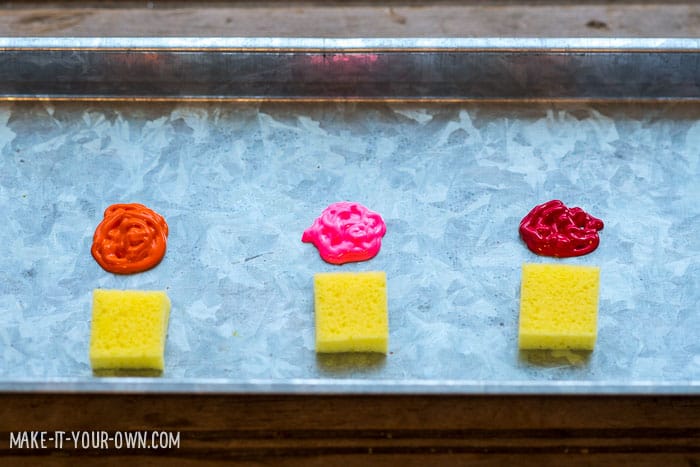 Dip your sponge into your paint, assuring an even coat. Apply to your towel, t-shirt or bag inside your stencil, making a design with your chosen colours. Be sure to overlap onto the contact paper to make the edge of the egg sharp.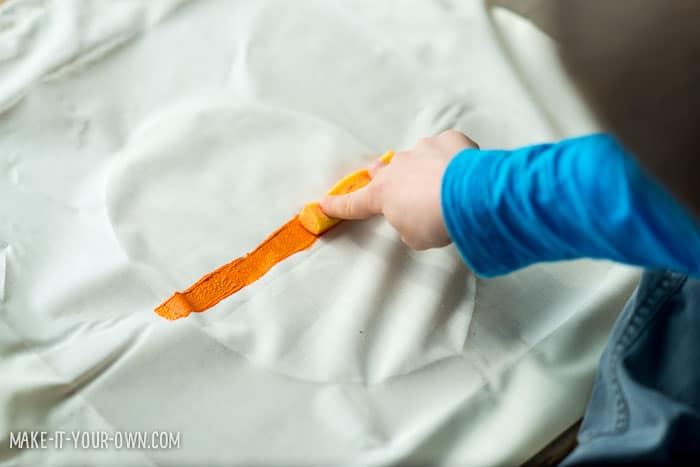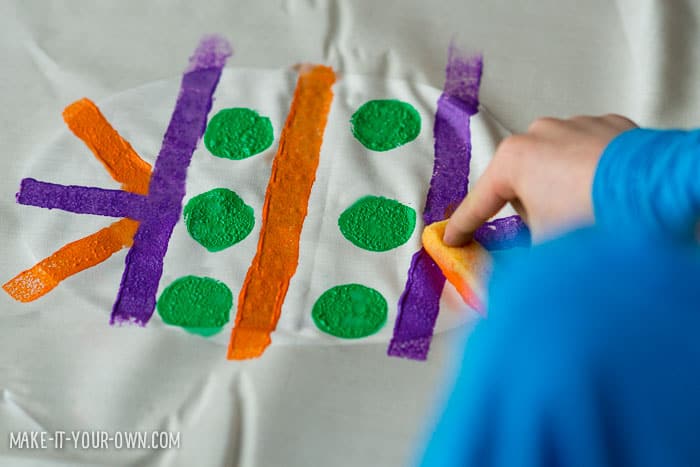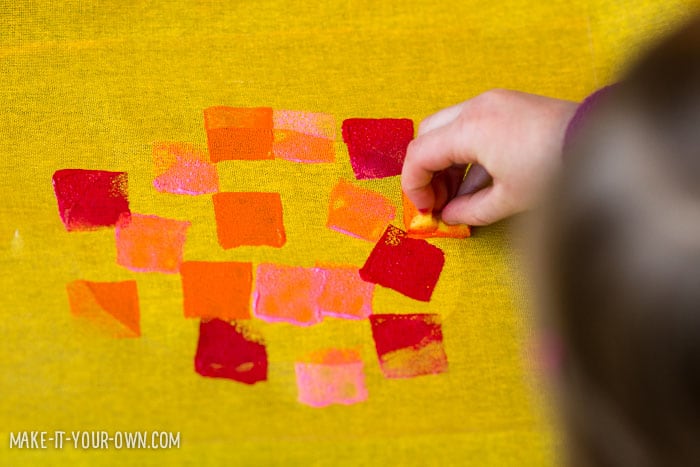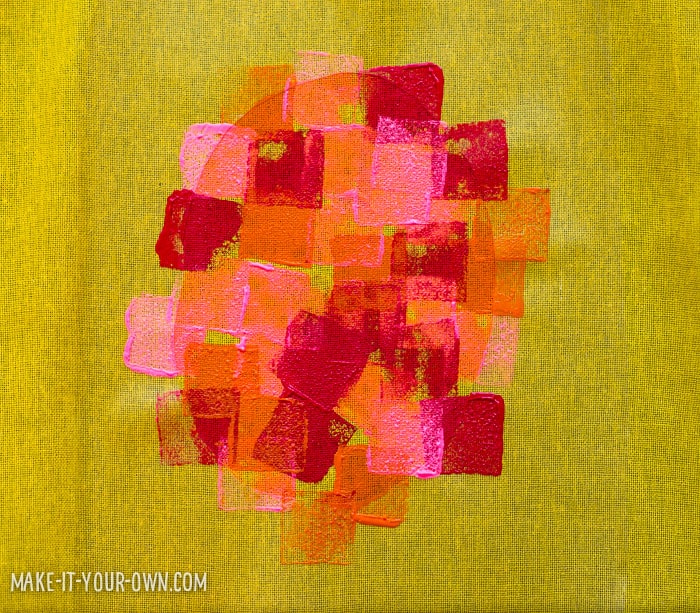 Follow the product directions as to setting and drying the paint. Once ready, carefully peel off the contact paper, revealing your design. The kids loved this part!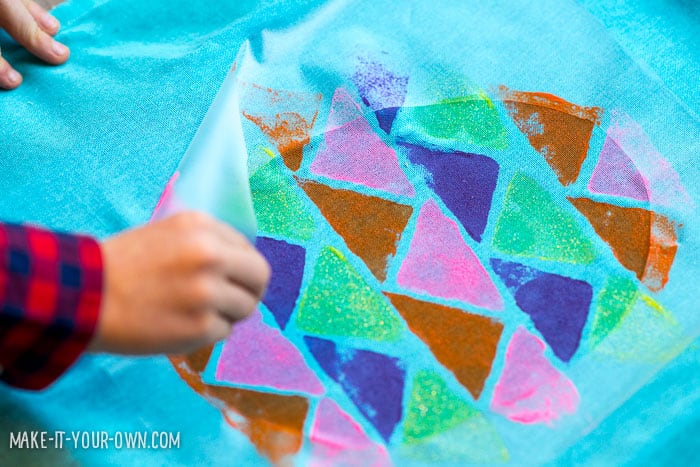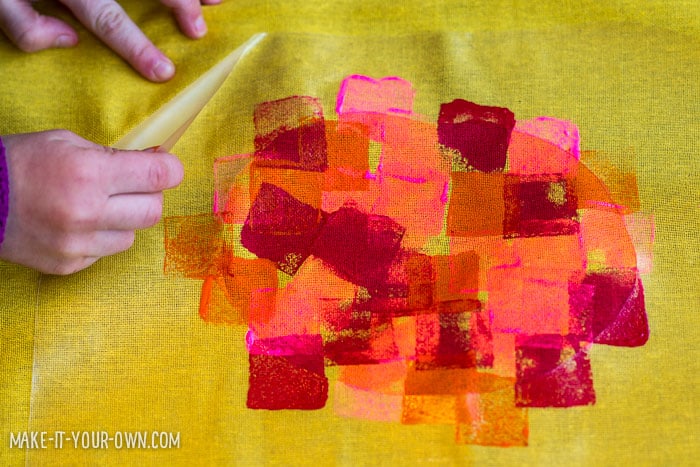 Give your creations to someone special!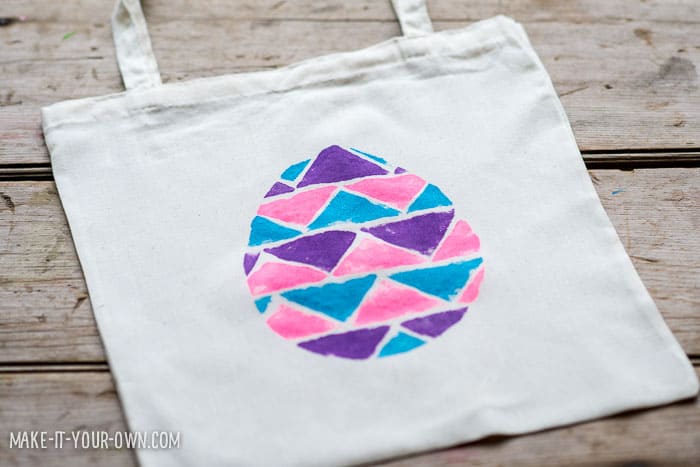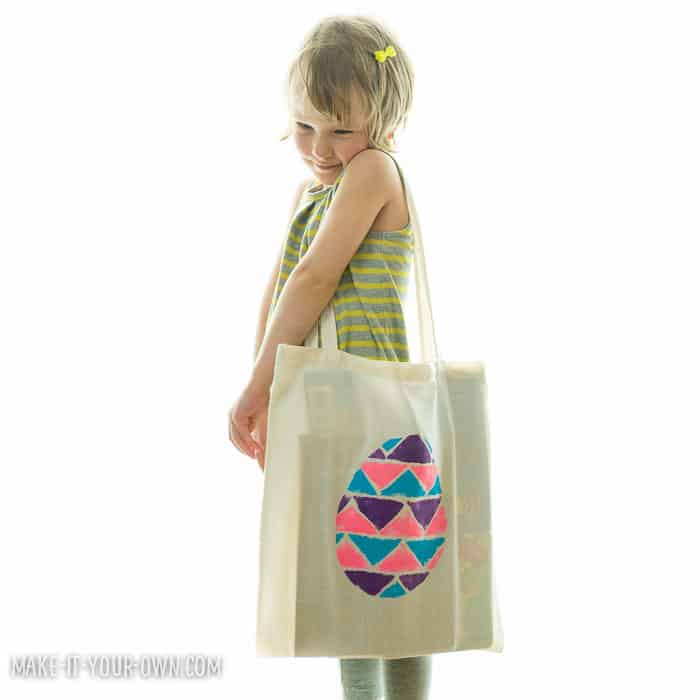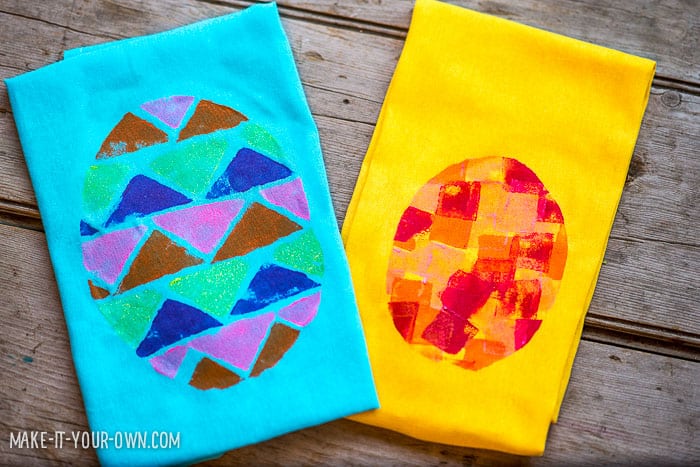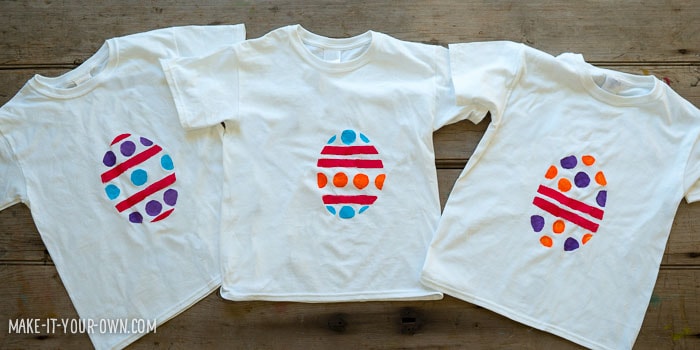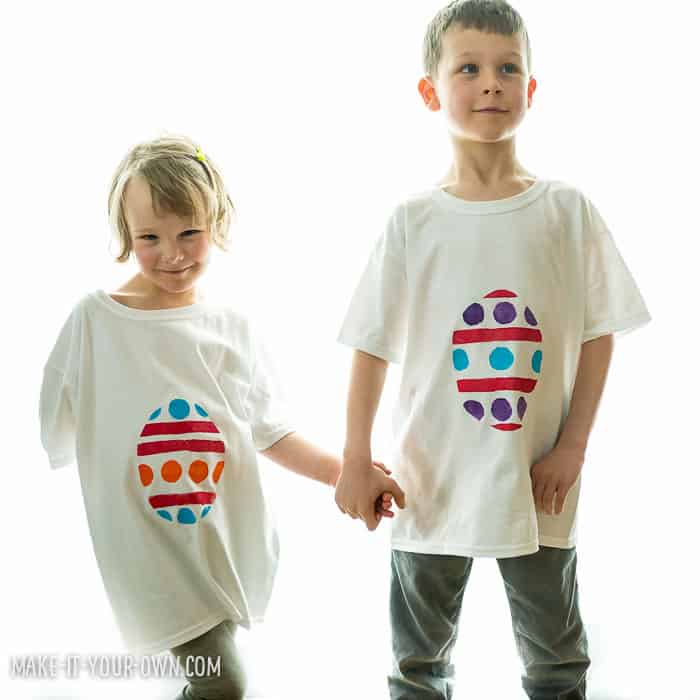 Purpose
Exploring different painting materials and tools
Thinking of others
Safety Notes
Use scissors with care & supervision.
We recommend using a craft tray and a smock to protect your clothes and surfaces.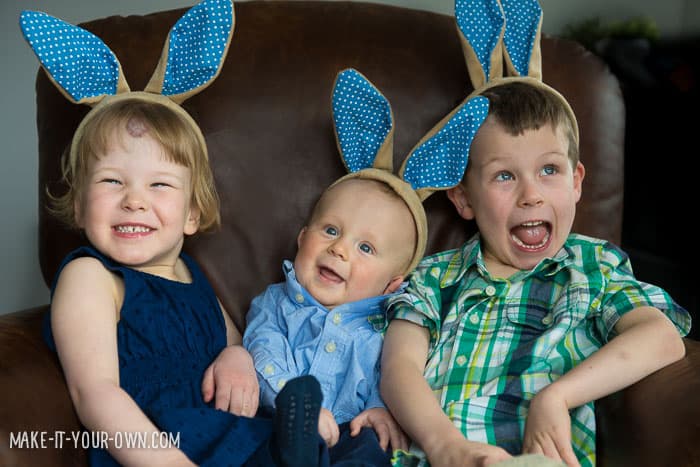 About Make it Your Own:
Make It Your Own is a Canadian children's website. We hope to inspire educators and families with projects to do together, explorations of various mediums and techniques and to get out into nature to source supplies. We love re-imagining items and thinking of new ways to share children's artwork. We are often described as "an educational mom, a digital dad and their three mini-makers."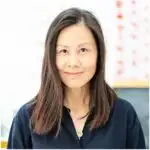 Agnes Hsu is a mom of three and has been inspiring parents and kids to get creative with easy activities and family friendly recipes for over 10 years. She shares her love for creative play and kids food to her 2MM+ followers online. Agnes' commitment to playful learning and kindness has not only raised funds for charity but also earned features in prestigious nationwide publications.