To contrast the snow, we wanted to make a bright winter wreath! Find out how to make this simple yet stunning holiday decoration with the kids.
Materials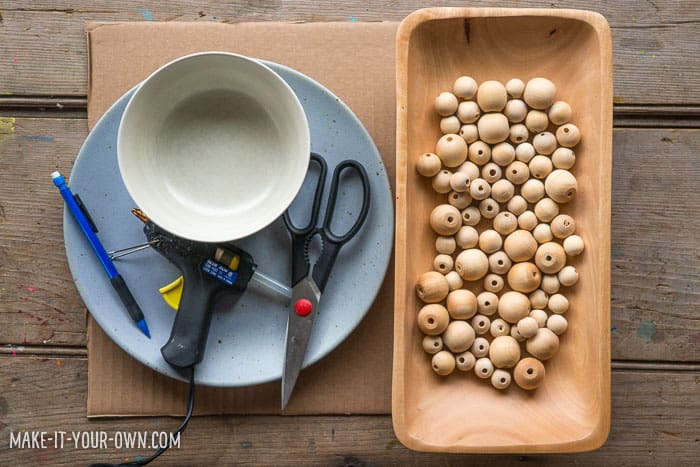 Cardboard
Plate & bowl
Scissors
Glue gun
Pencil/eraser
Wooden beads
Painting Supplies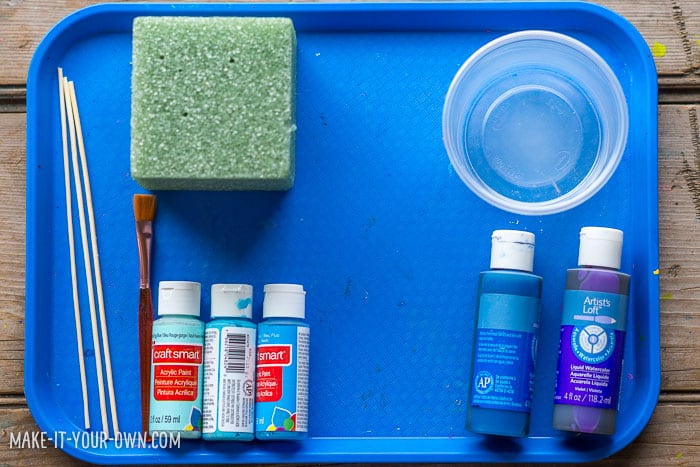 We showed two potential methods for painting your beads:
Method #1
Floral foam
BBQ skewers (with the sharp end cut off by an adult)
Paint brush
Acrylic paint
Method #2
Plastic containers
Liquid watercolours
Water (*Optional if you want to dilute your watercolours)
We always find a smock helpful too: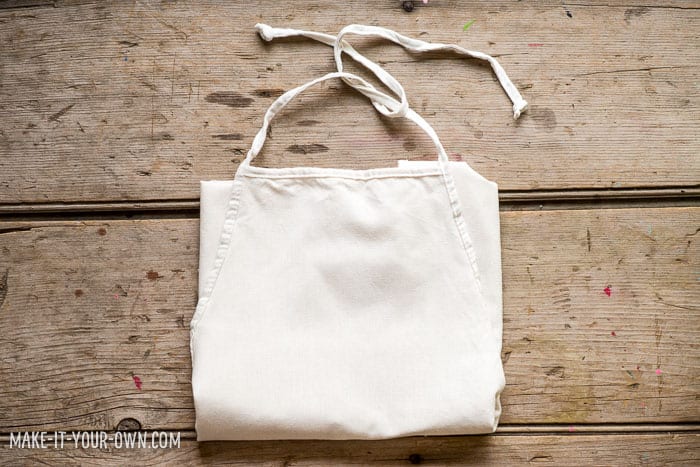 Directions
Don your smock. Paint your beads so that they can dry overnight. Here are two ideas we used:
Method #1
Dilute your watercolour paint with a bit of water. Place your wooden beads in your paint and swirl the container about.
Pick out your beads and allow them to dry on your craft tray. If they are quite saturated, you may want to line your tray with a paper towel to absorb some of the extra paint.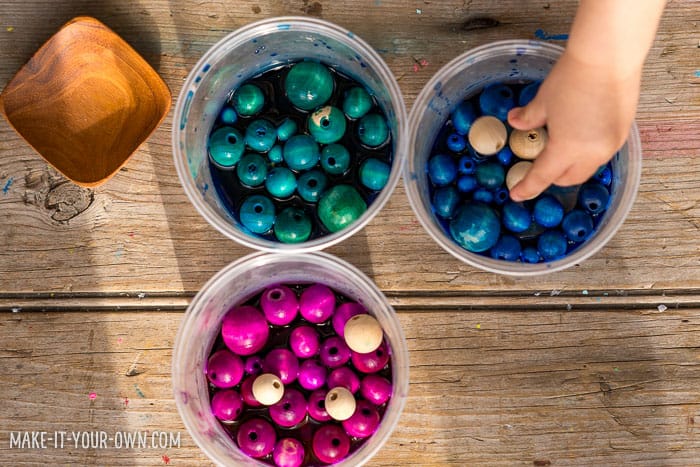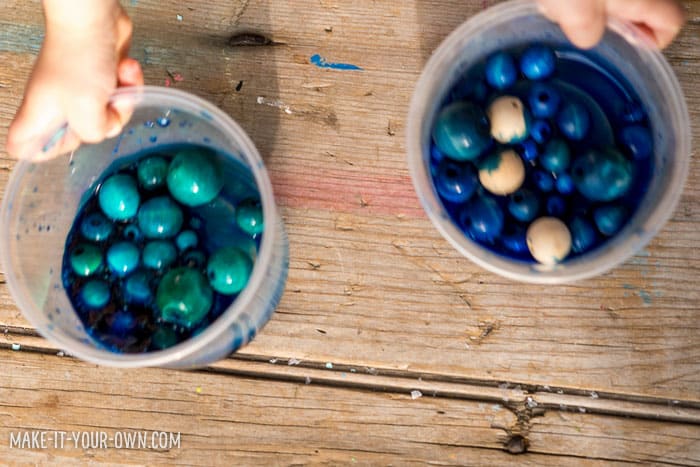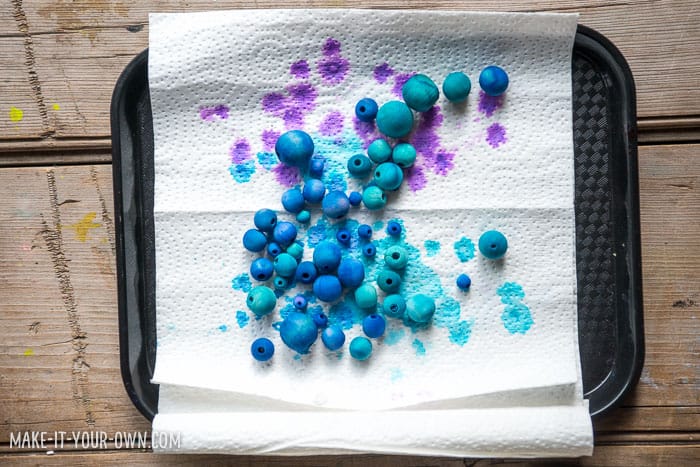 (As you can see our daughter has claimed the purple beads for another project!)
Method #2
Stick your BBQ skewers into your floral foam and lace on your beads. Holding the tip of the BBQ skewer, paint your beads. On some of them our daughter went with mixing blues and on others she went with solid colors. Allow to dry overnight.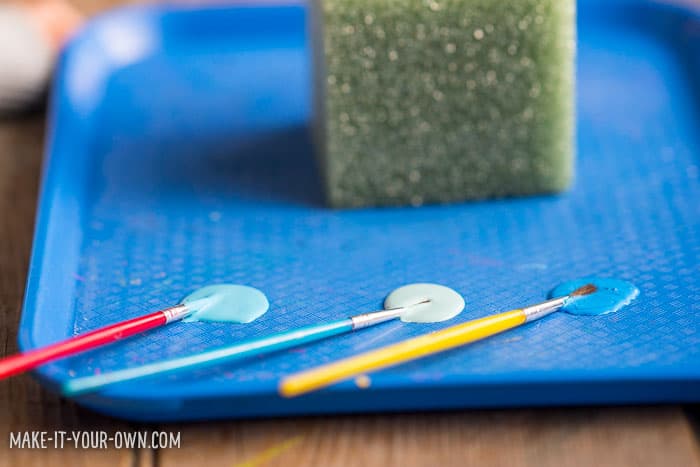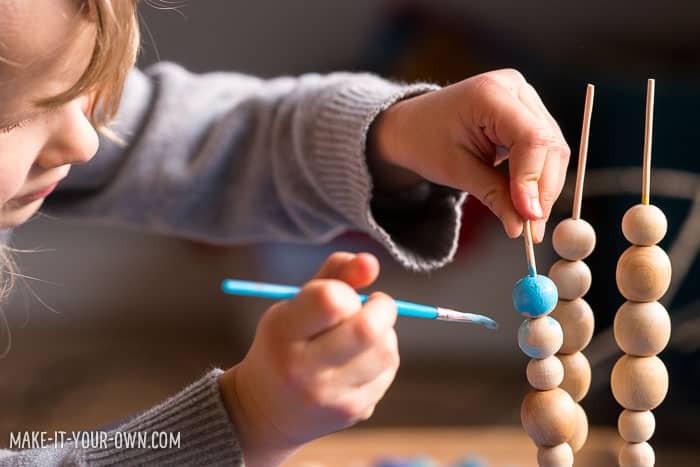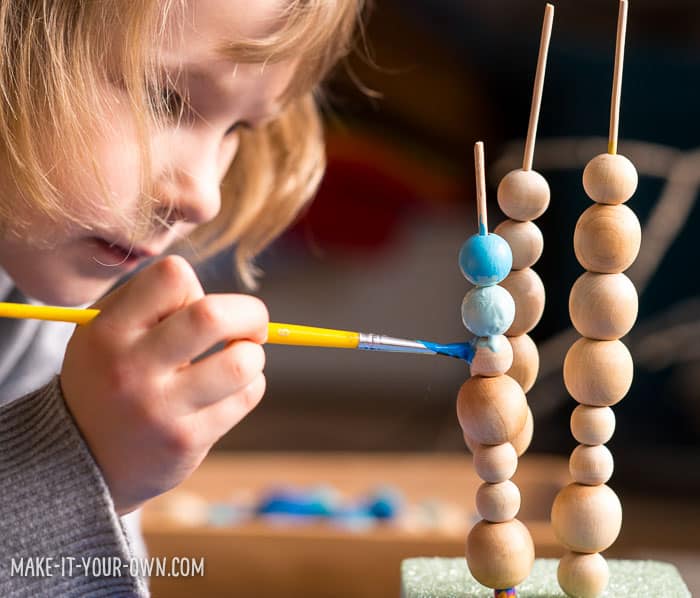 Wreath Base
Trace around your plate on your piece of cardboard to form the outer circle of your wreath. Trace around the bowl in the centre to form the interior circle. Cut out your wreath. We recommend a good pair of scissors and perhaps a bit of help, as cutting cardboard can be tricky! It is always easier to cut out the inside after carefully making a hole in the middle!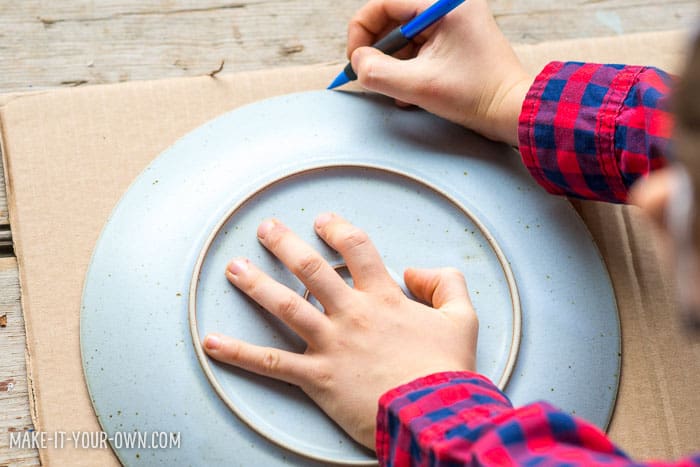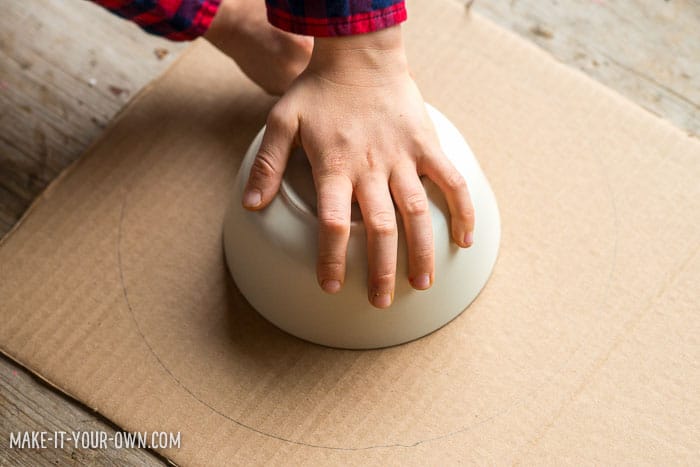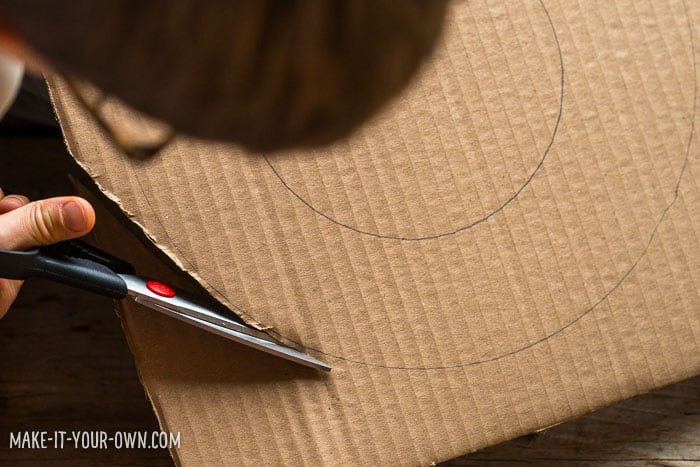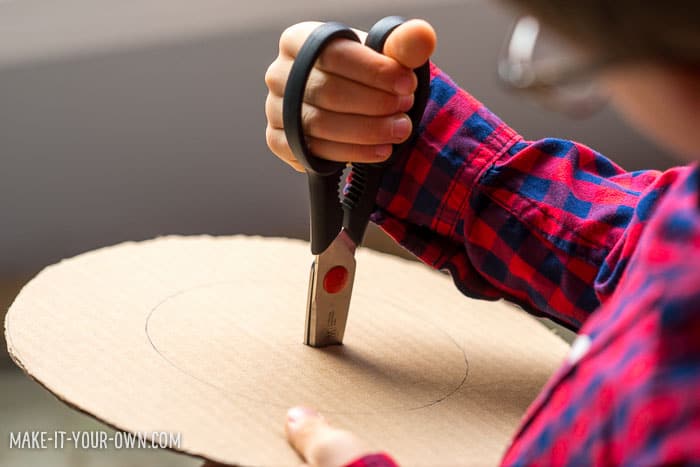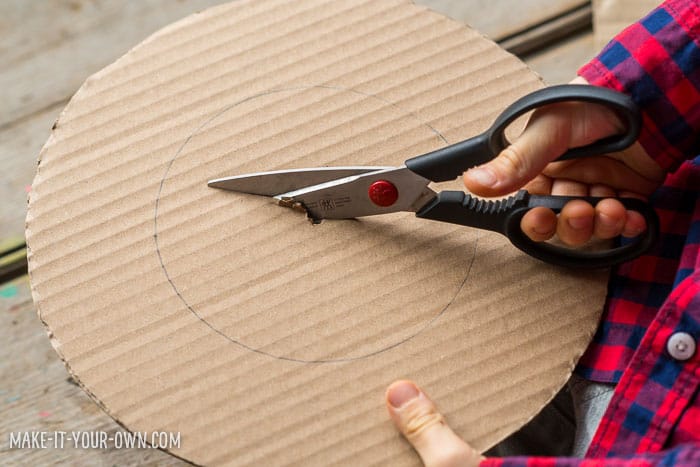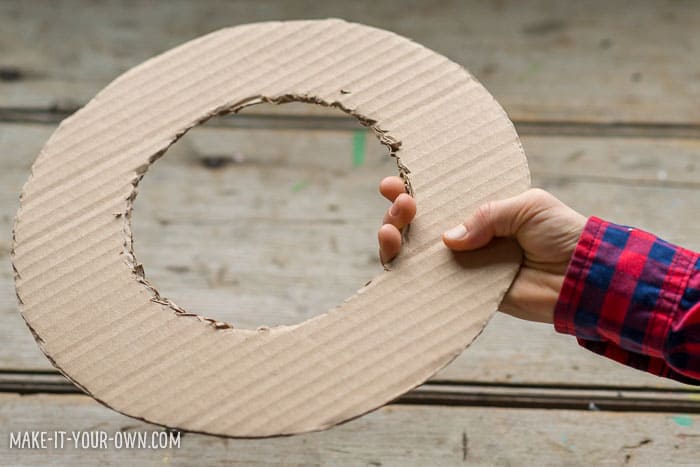 Putting it All Together
Carefully glue your beads onto your wreath. We rotated them so that the hole wasn't visible and added in some unpainted beads as well.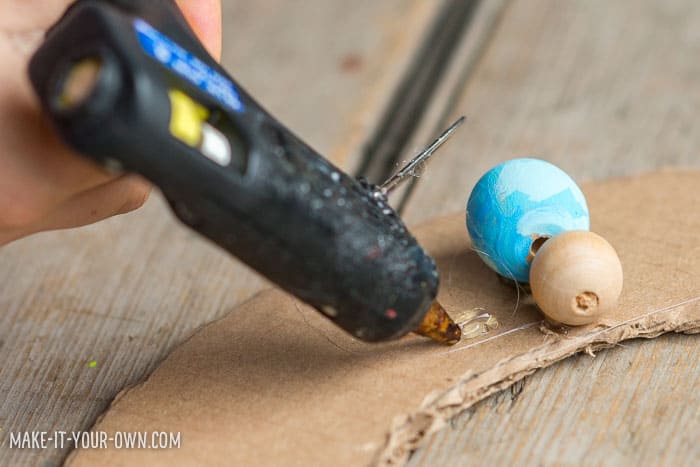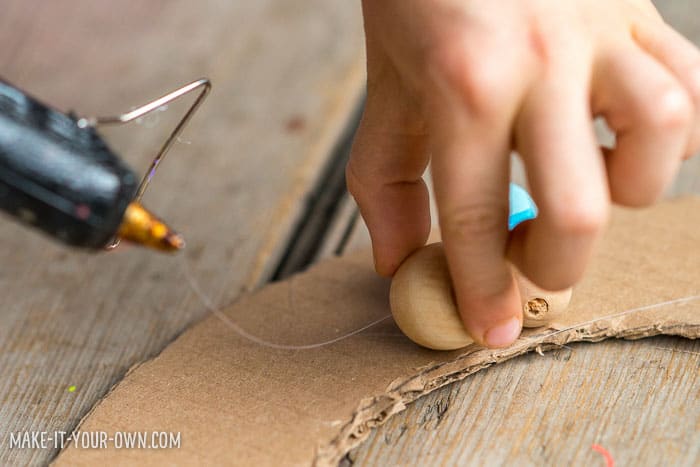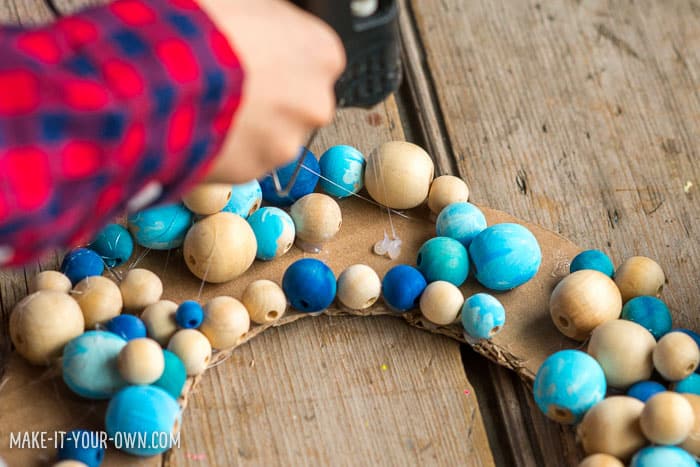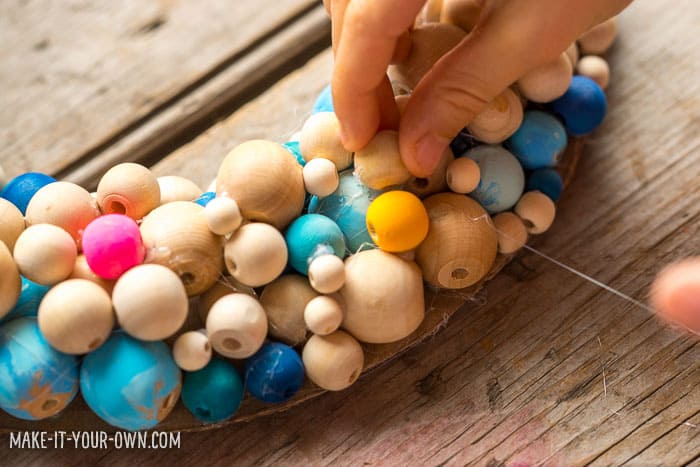 Gently pull off all your glue spider webs and hang up your wreath for winter!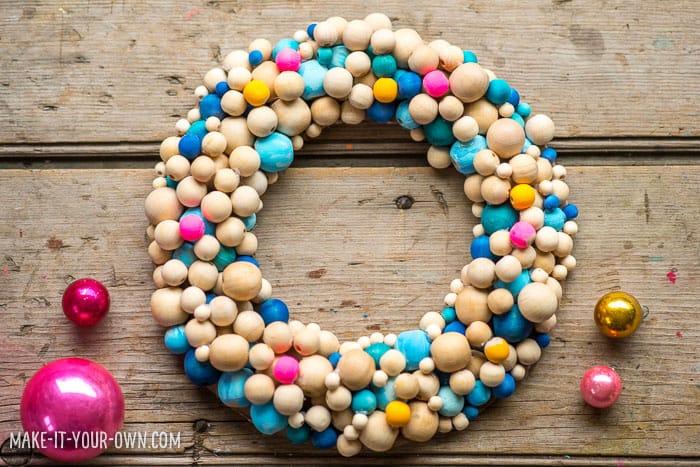 Purpose
Celebrating various holidays and becoming familiar with their symbols.
Developing one's fine motor skills (cutting and painting different materials).
Safety Notes
We suggest that you wear a smock and use a craft tray to protect your clothing and surfaces.
Use scissors and a glue gun with care and direct adult supervision and/or guidance.
Beads can be a choking hazard therefore be sure to keep them out of the reach of children ages 0-3 years of age or those that tend to put things into their mouths.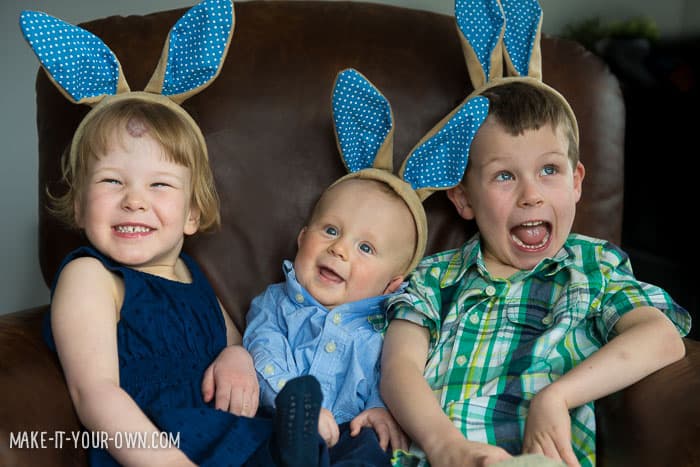 Make it Your Own is a Canadian children's website. We hope to inspire educators and families with projects to do together, explorations of various mediums and techniques and to get out into nature to source supplies. We love re-imagining items and thinking of new ways to share children's artwork. We are often described as "an educational mom, a digital dad and their three mini-makers.