My daughter loves dolls so we thought it'd be fun to turn some collected rocks into cute doll faces. These sweet dolls are easy to make with just a few simple items and make adorable handmade gifts from the kids. They're also fun for imaginative pretend play with lots of options to create unique characters.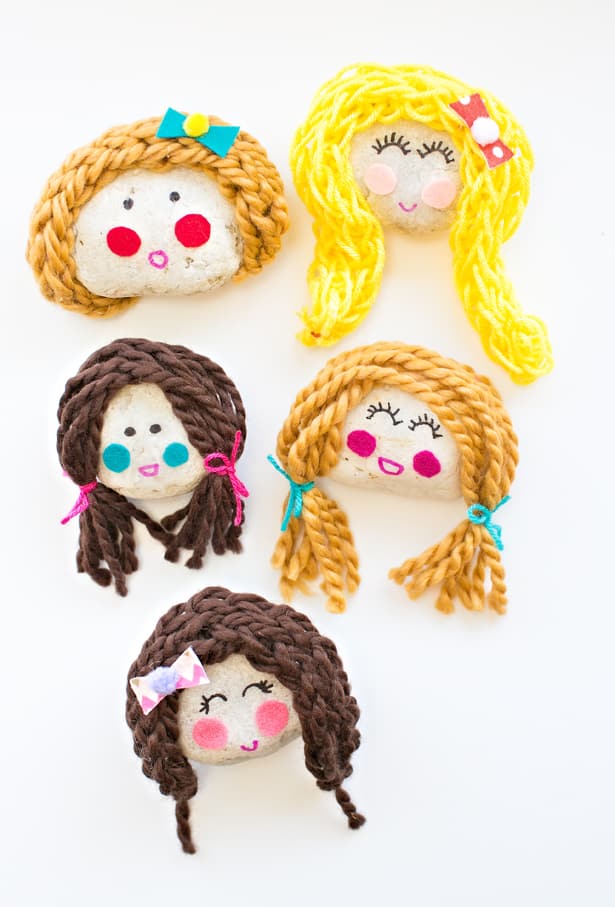 Rock Doll Faces – Materials:
– Rocks
– Yarn
– Felt
– Markers
– Hot glue gun
– Googley eyes (optional)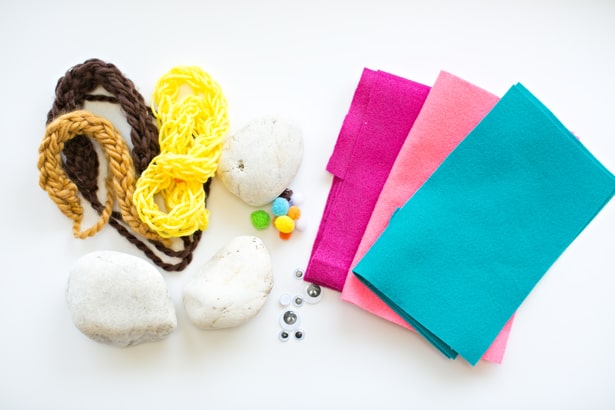 Instructions:
Step 1. Wash and dry your rocks. For the hair, we created a pretty braided look by finger knitting! Check out our tutorial for finger knitting. You can also create a variety of hairstyles by gluing strands of yarn and making pigtails. Once you have your dolls' "wig" use hot glue to lay it down on the rocks.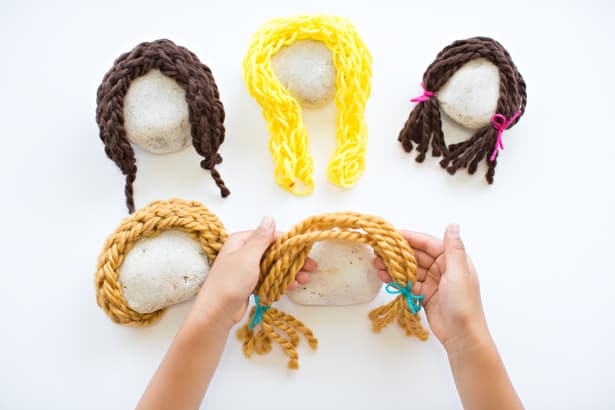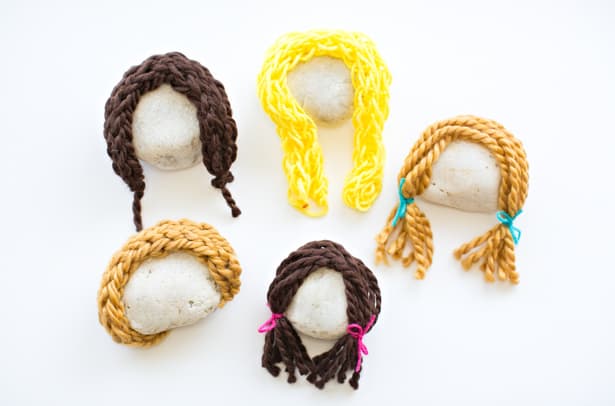 Step 2. Draw on face features like eyes and mouths with markers. You can also use googley eyes but we opted to draw them in.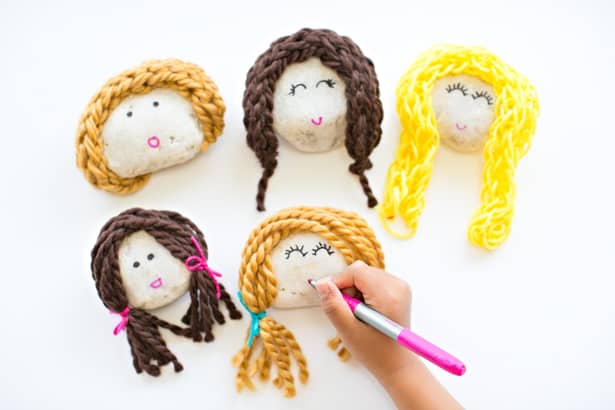 Step 3. Cut out pieces of felt for the cheek details. Glue down the felt.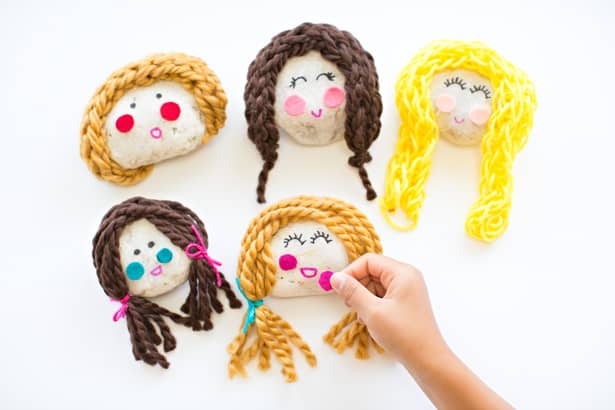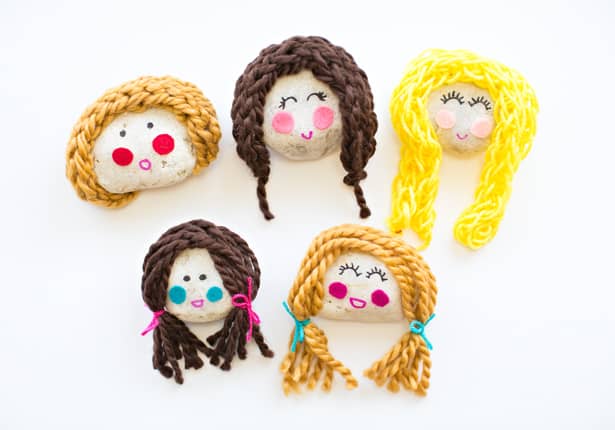 Step 4. Add final details like hair bows. We cute these out of patterned felt pieces. Glue down to the hair.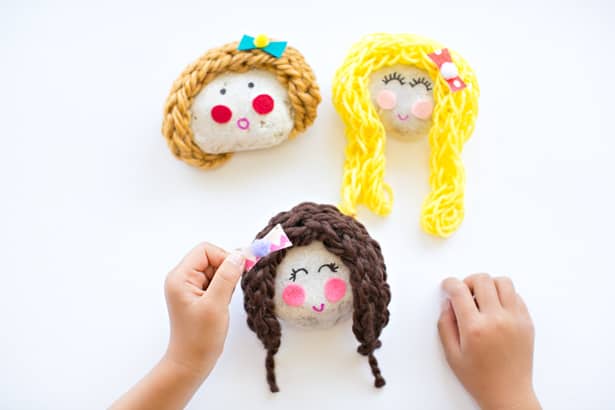 Enjoy playing with your cute rock doll faces!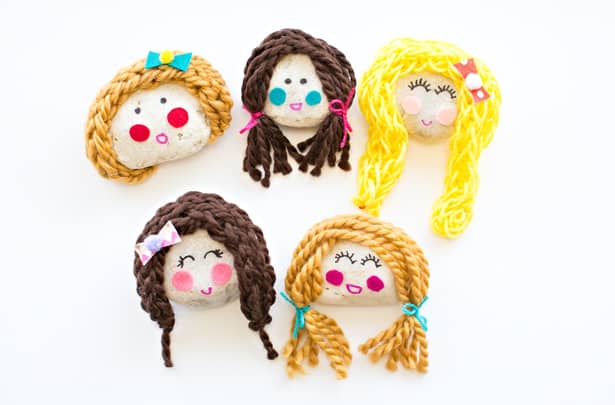 What are your favorite rock activities for kids? Check out more creative rock crafts here!