We recently returned from a beach vacation in Mexico and I was inspired to have the kids spread a bit of happiness and kindness around. Similar to a reverse souvenir project in which case they are leaving something meaningful behind.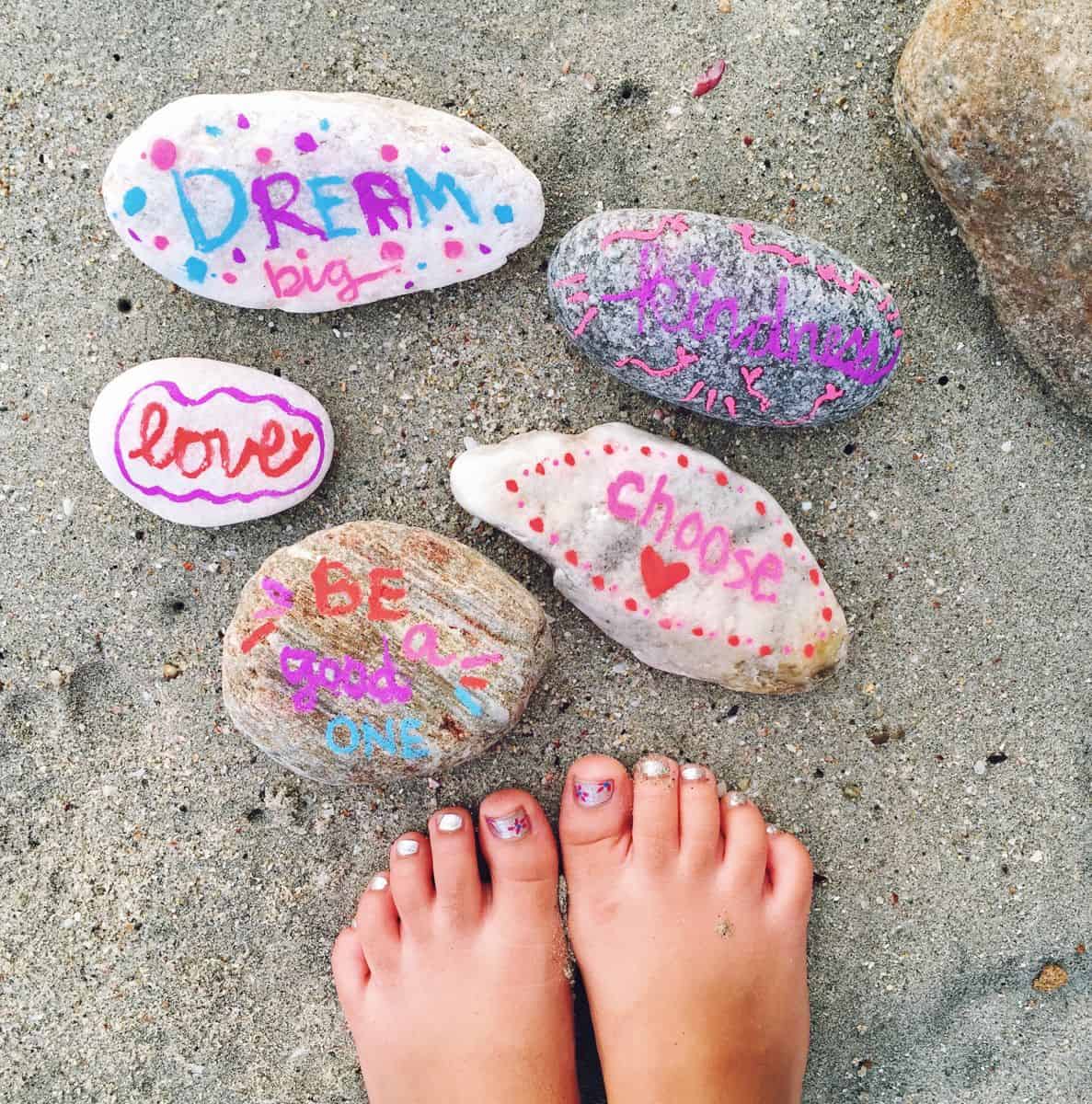 We got the idea of decorating rocks with kind quotes from our friends over on Instagram @Funchalk and @kindnesstherapy. The hashtag campaign is called #chalkyourkindness and the mission is to inspire leaving inspirational words of kindness around the world.
The beach we stayed near in Mexico had all these pretty rocks of varying sizes and colors. Perfect for adding colorful messages on them. The kids and I collected rocks and brainstormed words to put on them. If your little ones aren't able to write, you can do the writing for them and they can help decorate around the rocks. We used Funchalk markers on these which is almost like using paint markers. They provide such a vivid and bright color on the rocks.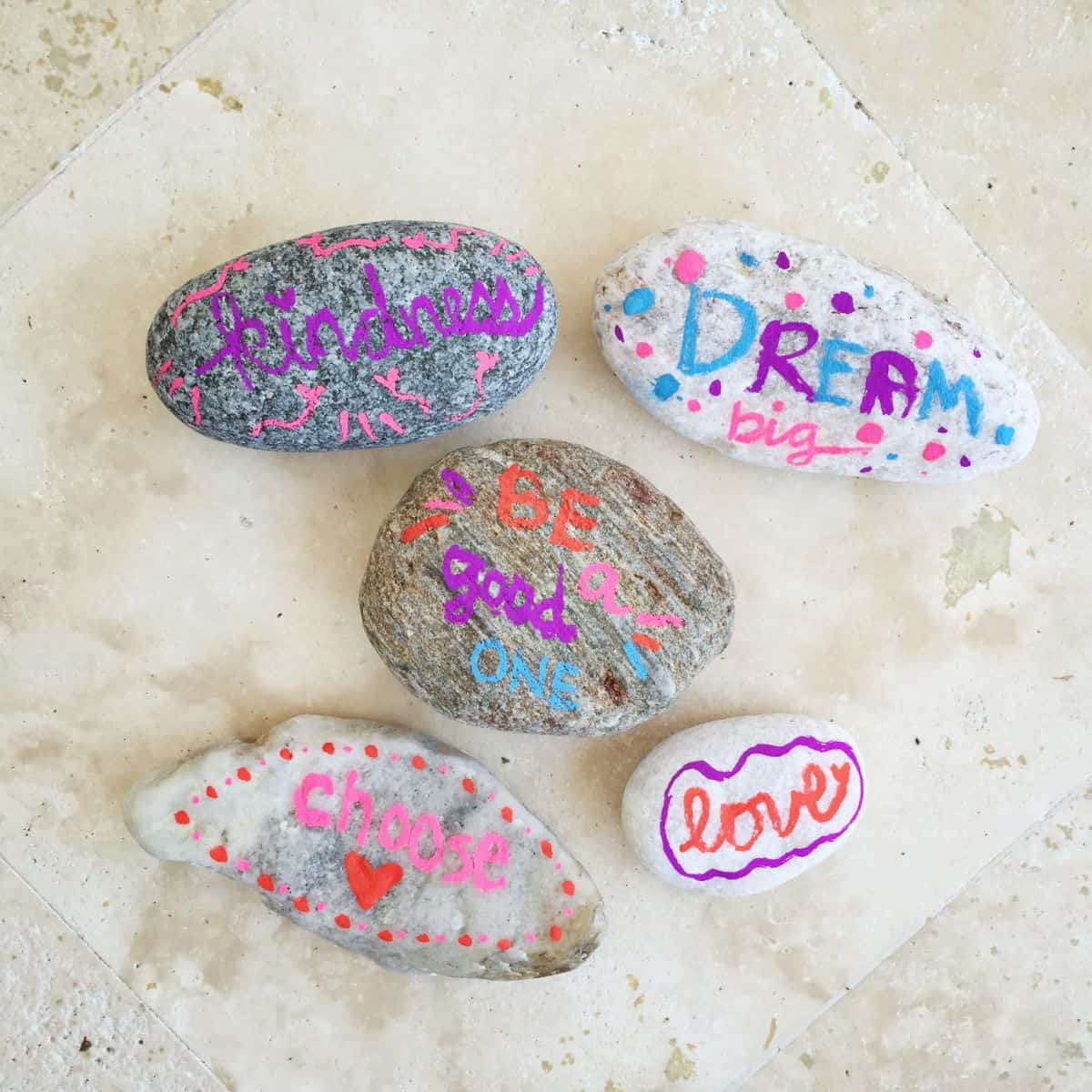 Now the fun part – scattering the rocks around the beach in hidden nooks and sandy dunes. The kids had a fun time doing this hide and seek activity. The best part? Visiting the same area the next few days and seeing (to our delight) that the rocks were missing.This made the kids happy knowing their kindness rocks were in someone else's good hands.
You don't have to wait until you're on vacation to do this type of activity. Collect rocks nearby your home and leave them around your favorite places and check back to see if they're gone. This is a wonderful project for young children to think about the world beyond and how they can do simple acts of kindness.
Another idea is to simply use rocks to write out messages and words. We also did that on the beach and the bonus is that it requires no additional tools or materials.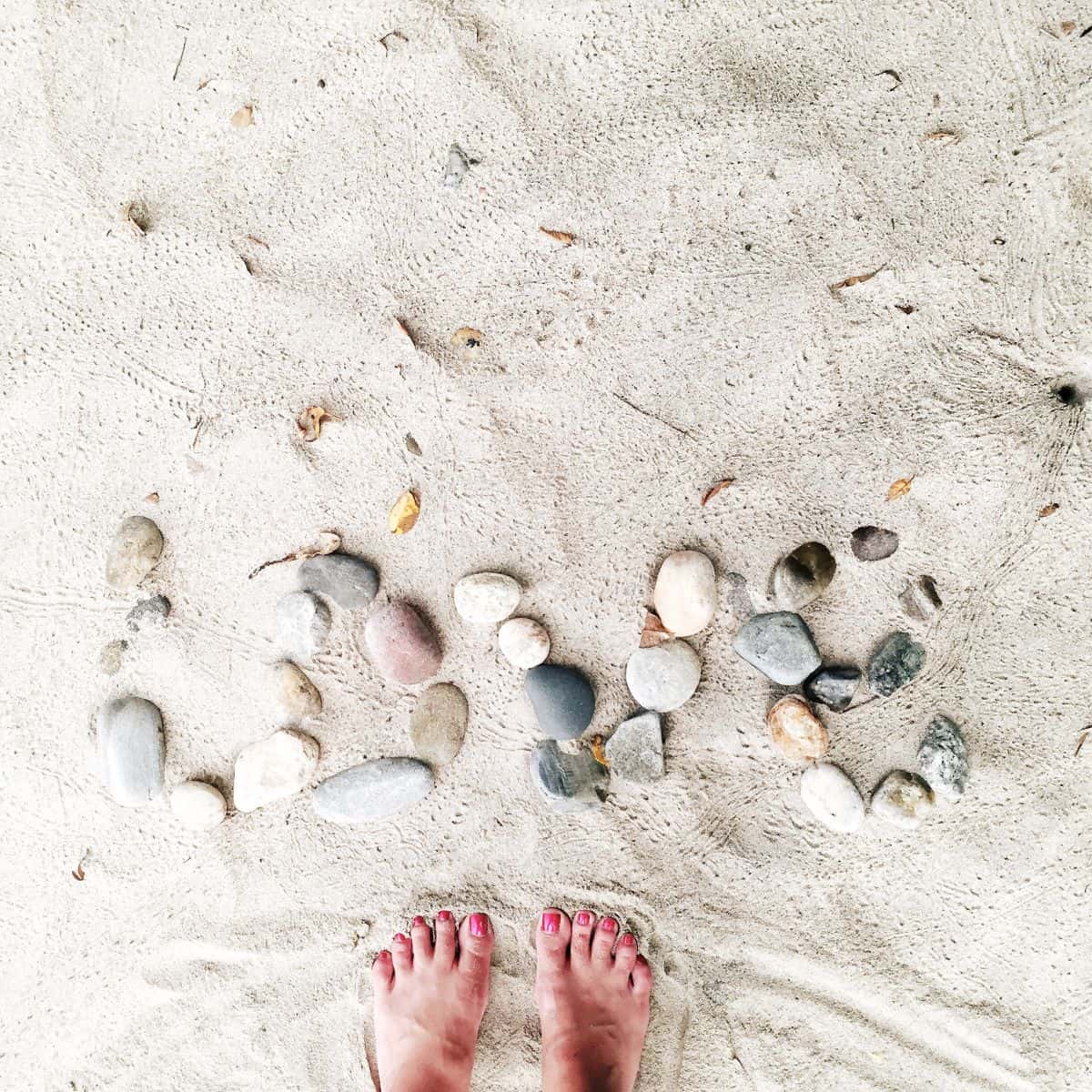 Make sure to follow along the #chalkyourkindness project on Instagram for examples of how others are leaving inspiration and kindness around the world.
__________________________________________________________________________________________

Disclosure: Some of the links in the post above are "affiliate links." This means if you click on the link and purchase the item, we will receive a small affiliate commission. Regardless, we give our promise that we only recommend products or services we would use personally and believe will add values to our readers.