Every baby develops a little differently, so it's useful to keep track of their patterns, in addition to feedings, diaper changes, nap times, and sleep times. Like many parents, I kept track for my children when they were babies the good old fashioned way – by writing them down on a piece of paper stuck to the fridge.
Now, technology can aid this process to help track and document, as well as share, this kind of information. Ins & Outs is a free app currently available on Apple's App Store that helps with this process. The app allows you to keep track of how your baby eats, sleeps, and gets diaper changed.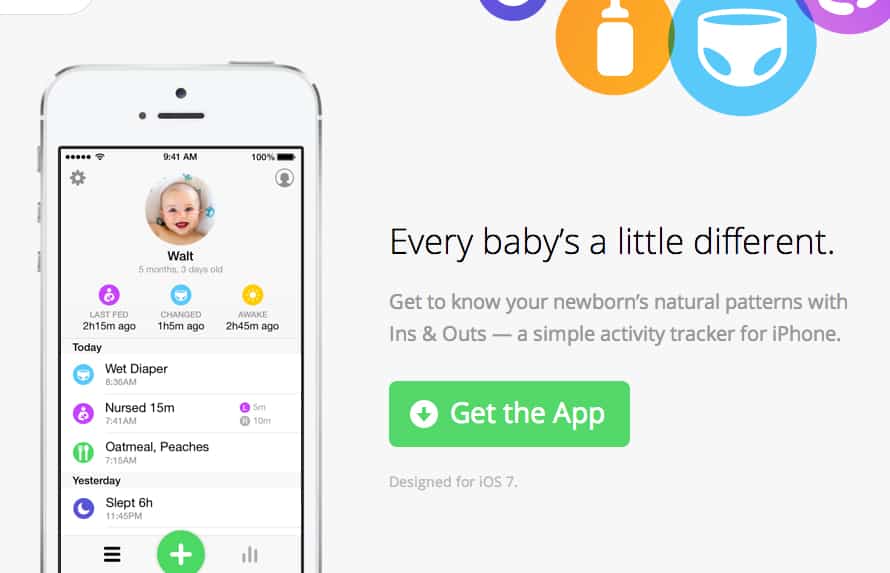 With all of this info, you can then see how your baby trends on a daily and weekly basis to plan and adjust accordingly. You are also able to track multiple babies if needed. Finally, you can invite other caregivers – a spouse, a grandparent, a babysitter or nanny – so they have access to the baby's schedule and routine to keep things on track.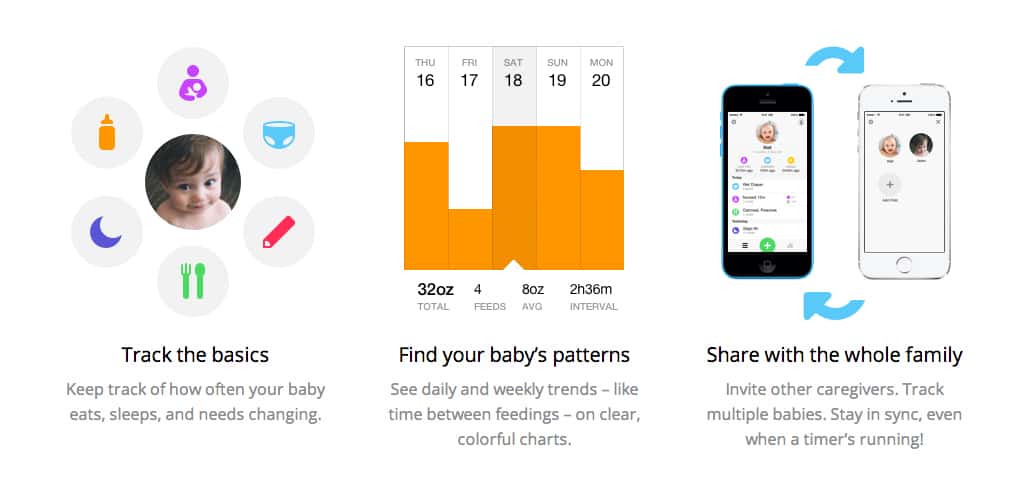 EDITED: This app is no longer available, updated 3/12/17.