I'm a huge fan of my kids doing arts and crafts and although they bring tons home from school, they also love to create at home. As a result, I'm always looking for simple and clever ways to display their art and organize all the materials that seem to pile up quickly. I find the more organize I keep their art space, the more likely they are to use their tools and tidy up after themselves.
If you can relate, you'll be inspired by these 11 creative ways to keep arts and crafts supplies at the ready – with neat tools and tips to keep them there.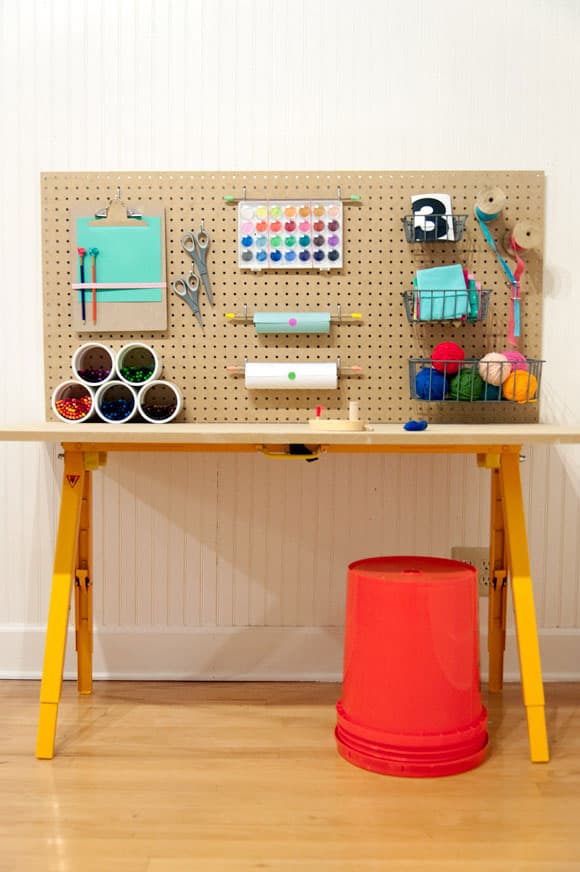 DIY Craft Station (Handmade Charlotte) This nifty little craft station is a bit of a project but can be made in under $50 and once complete, serves as an all-in-one place to keep all your kids' art supplies tidy.
Magnetic Learning Station (via The Homes I Have Made) I like the idea of using a simple magnetic board and chalkboard galvanized buckets which go so well together and are easy fixes for storage.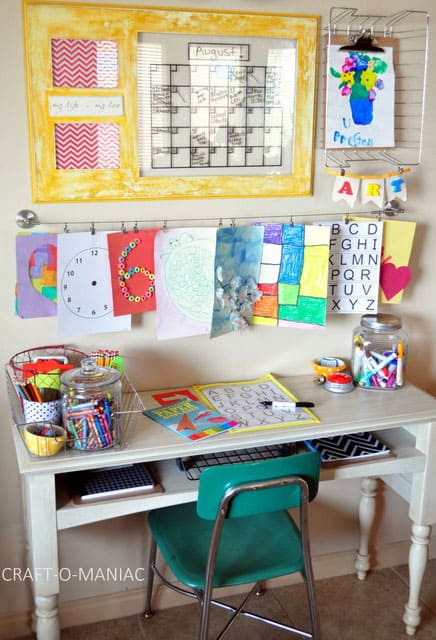 Art and Homework Station (via Craft-O-Maniac) For the older child who is brining homework home, this is a great way to combine art and school work into one small space.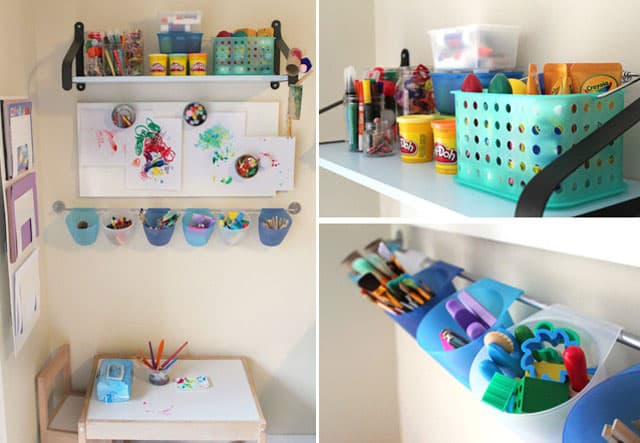 Toddler Friendly Creativity Station (via Modern Parents Messy Kids) This fun art station is perfect for a toddler who's just getting into arts and crafts (the messy kind)! It's also positioned well to be baby-proof with items within eyesight, but not within easy reach.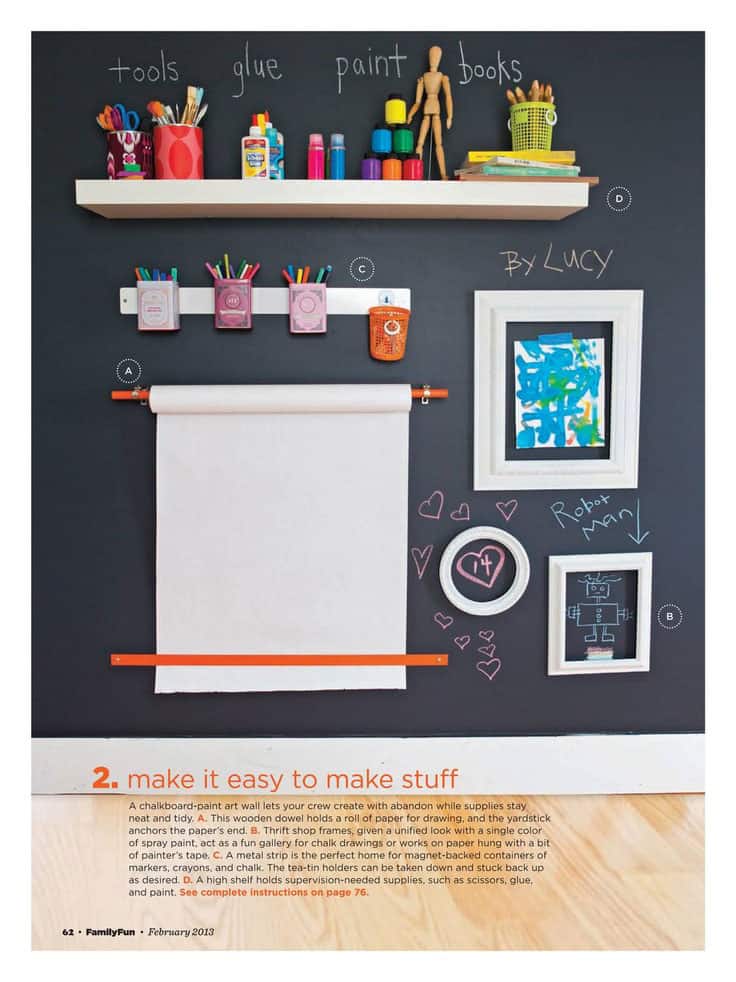 Chalkboard Wall (via Pinterest) A chalkboard wall is so kid-friendly and inviting to start writing and doodling on and I like the idea of attaching hangers and frames right on the wall to make it a more dynamic art space.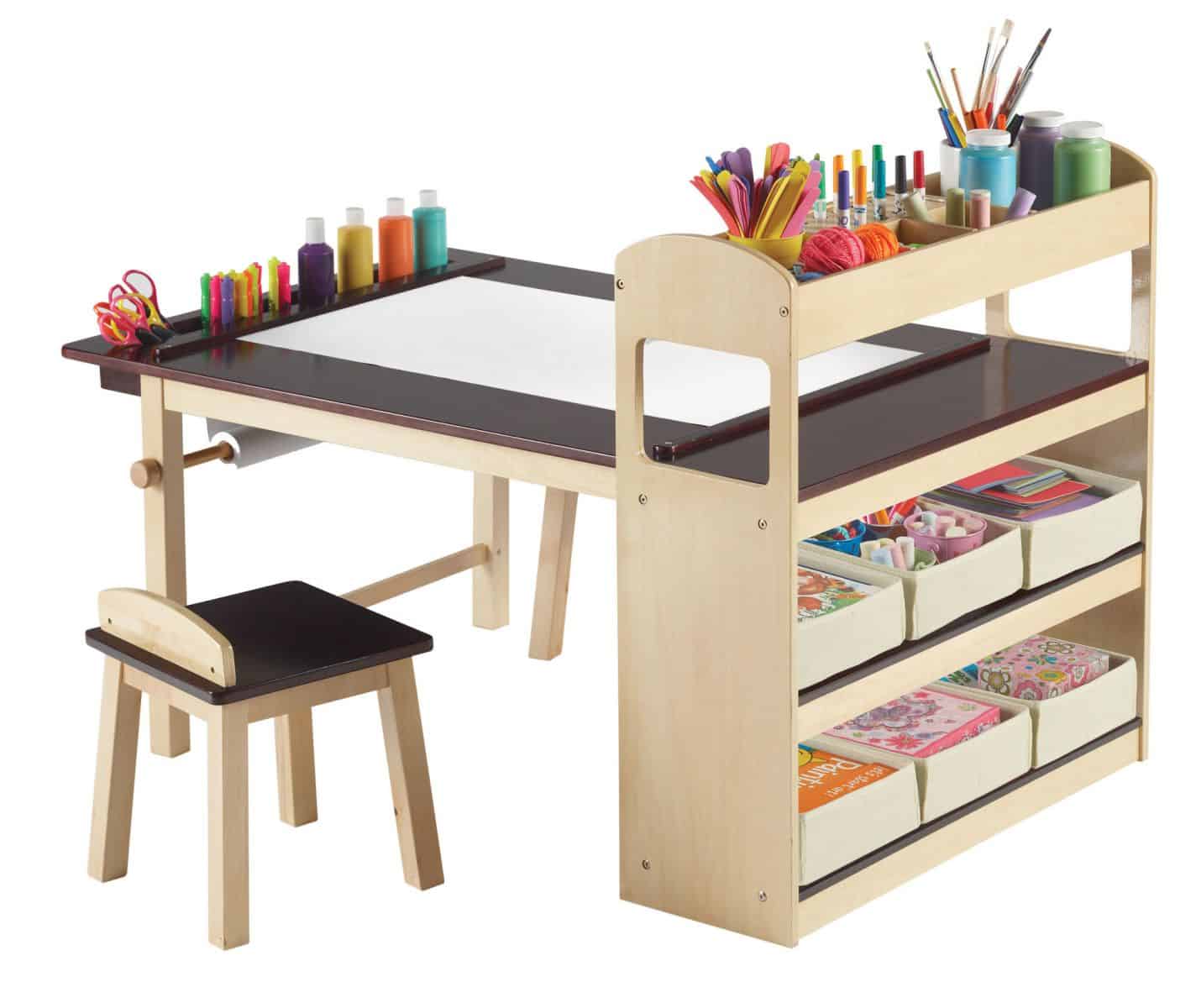 Guidecraft Deluxe Art Center $330.99. If you're not particularly into DIY-ing it, this ultimate art desk features everything you need with plenty of storage to organize craft materials in one functional piece. It features paper rollers, canvas bins, cubbies and two stools all made with a sturdy wooden frame.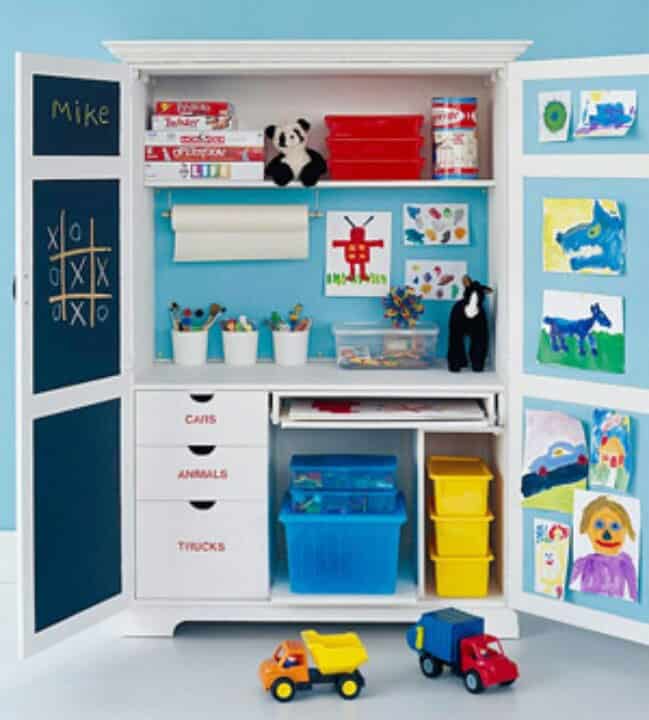 Armoire Art Station (via Pinterest) A clever idea for when you want to contain the mess, but make it a part of the room design – store all the art supplies in a large dresser or armoire and close the door when you're done.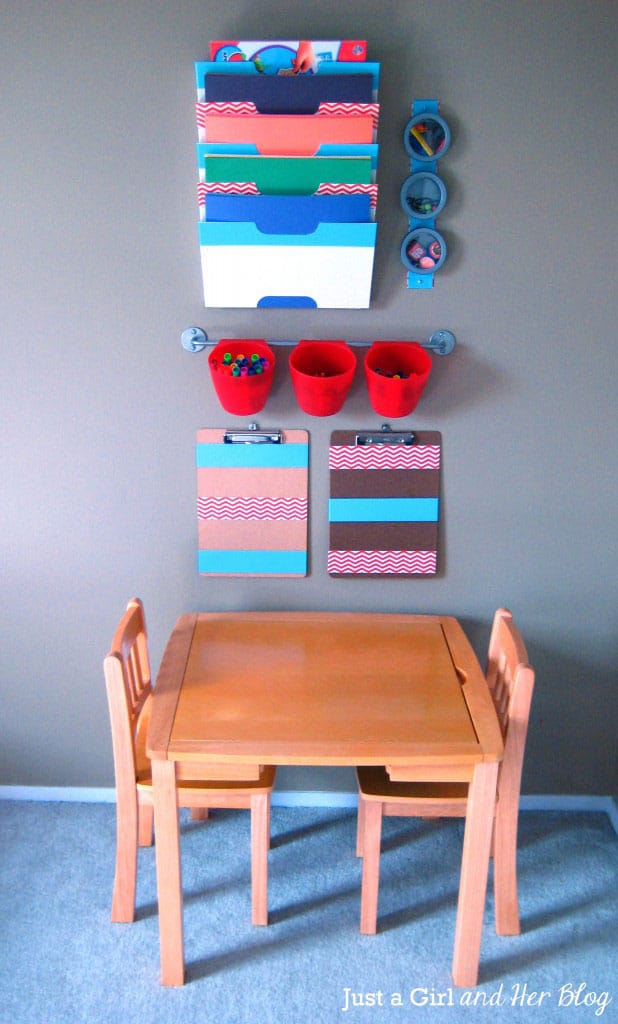 Vertical Craft Organization (Just a Girl and Her Blog) This simple idea is perfect for small spaces, making use of vertical storage to build up instead of out.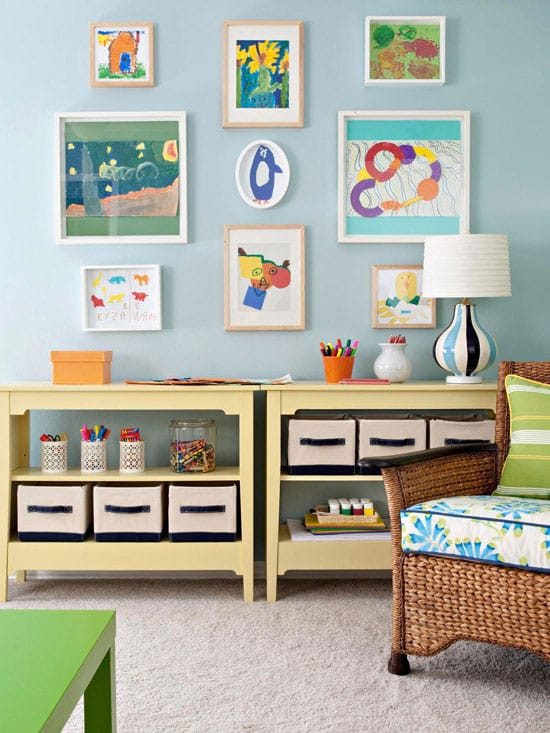 Integrated Art Space (via Better Homes and Gardens) I know my kids always want to be with me wherever I am so I can appreciate this integrated living room design which combines kids' art supplies in an accessible way that blends in easily.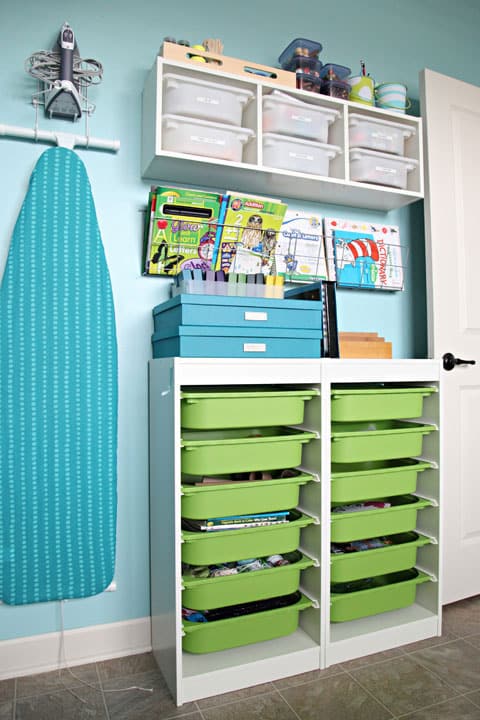 Inexpensive Bins (via I Heart Organizing) Ikea is your friend here with it's budget friendly yet modern and colorful bin designs which are easy for little hands to pull and grab what they need in a jiffy.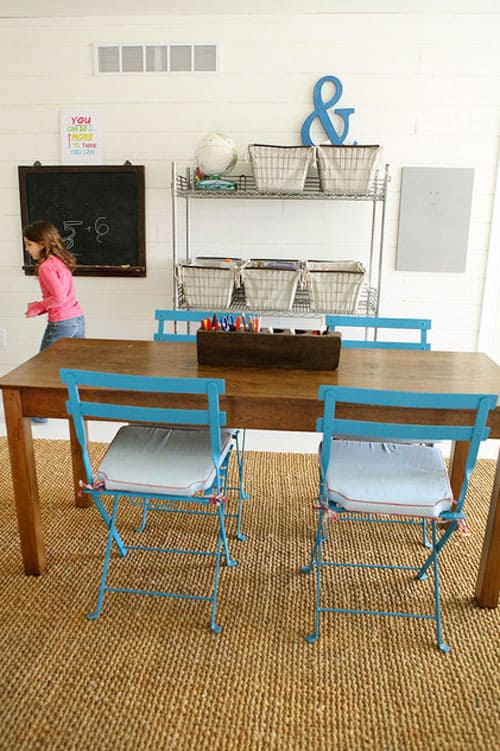 Industrial Farmhouse (via Houzz) For smaller homes that don't have the luxury of standalone spaces, here's another simple integrated design which melds well as part of your dining space. The industrial bins are attractive and functional and placing a craft center in the center of the dining room table is an inviting way to create at all times.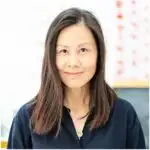 Agnes Hsu is a mom of three and has been inspiring parents and kids to get creative with easy activities and family friendly recipes for over 10 years. She shares her love for creative play and kids food to her 2MM+ followers online. Agnes' commitment to playful learning and kindness has not only raised funds for charity but also earned features in prestigious nationwide publications.