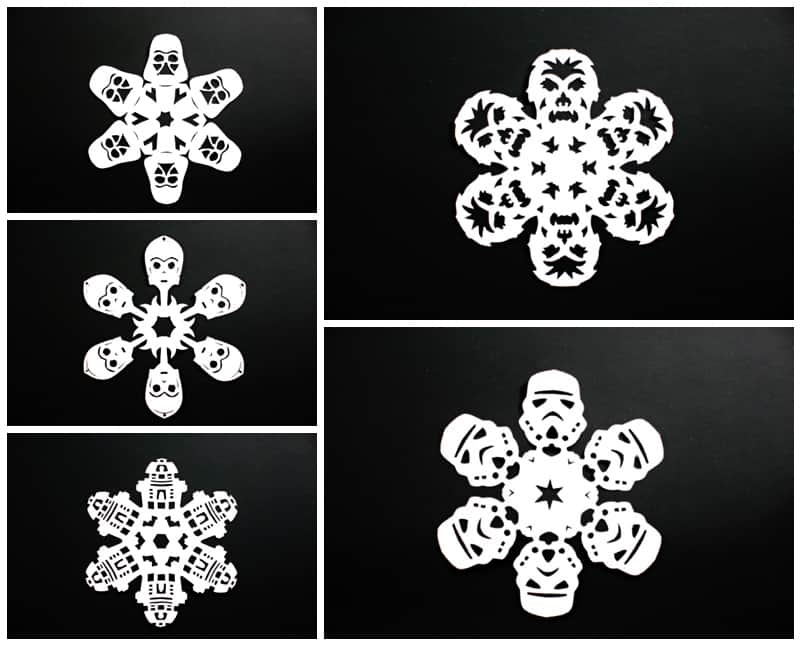 It's the winter of Star Wars with The Force Awakens dominating box offices everywhere this holiday season. My husband and I are big fans although our kids are still too young to fully enjoy this intergalactic tale.
In the spirit of The Force, I thought I'd share these amazing Start Wars snowflake designs we created using designer Anthony Herrera's original patterns. You can find them here as FREE printables and good news, he's updated with the latest droids and characters from the popular franchise's latest movie in 2015. Scroll to see all the versions dating back to 2012.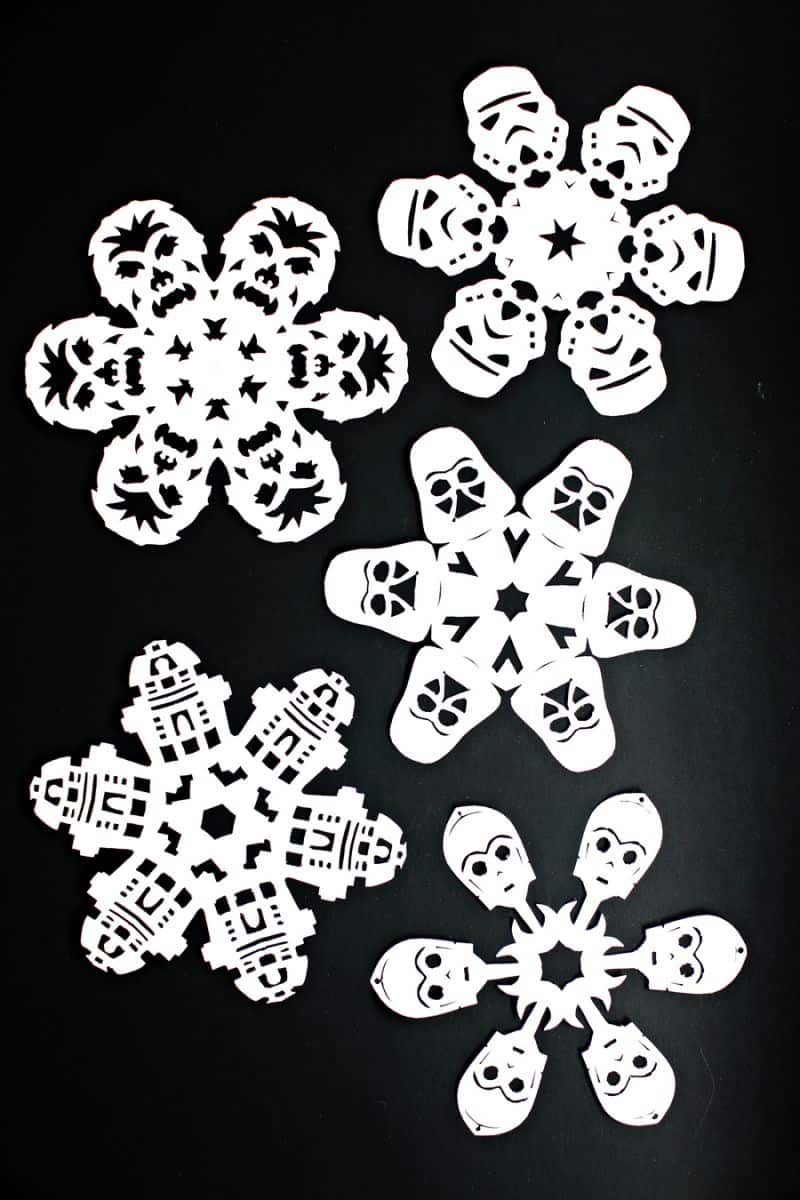 To make these you'll need a good Exacto knife, cutting mat, regular white printer paper, scissors, and good hand muscles.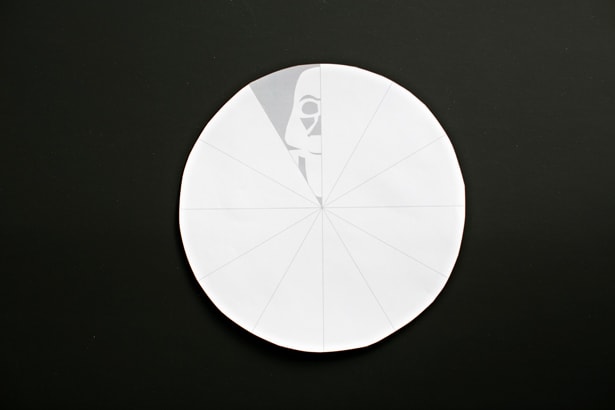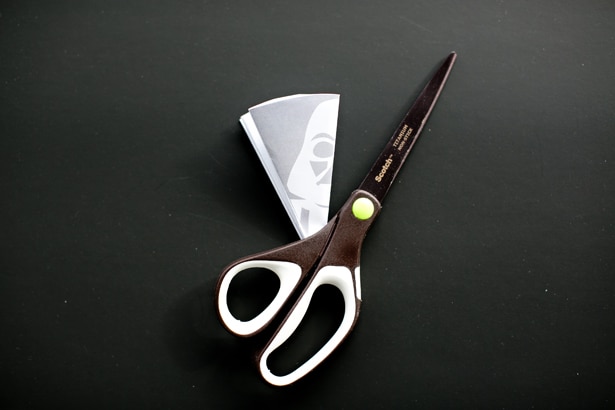 Print and cut according to Herrera's instructions. He's got an awesome video showing exactly how to HERE (scroll down to see).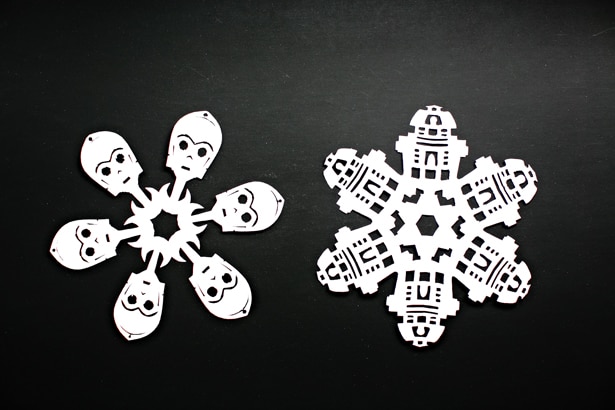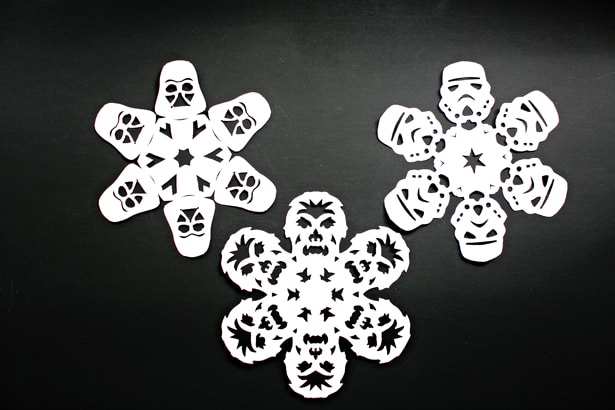 We created 5 before our our hands gave out 🙂 But the wow effect was worth it. And although our kids are still too young to understand the full amazing-ness of these snowflakes, they loved watching them unfold.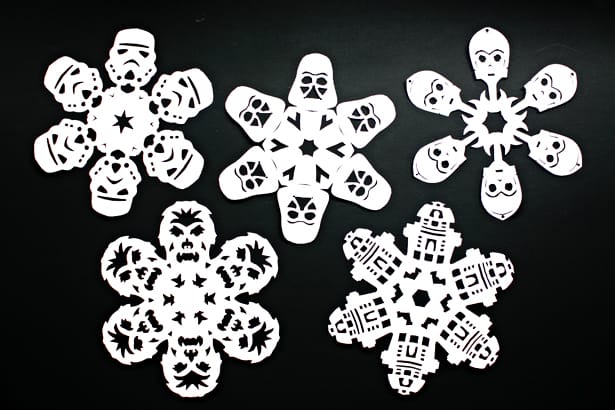 Have you watched The Force Awakens? Get all the free printable Star Wars snowflakes templates here courtesy of Anthony Herrera Designs.