Turn a snack box into a fun cardboard TV featuring your kids' art! You only need a few recycled materials to make this magical toy that makes old-fashioned screen time trendy again. It's a fantastic way to keep kids creative, engaged and unplugged from digital devices.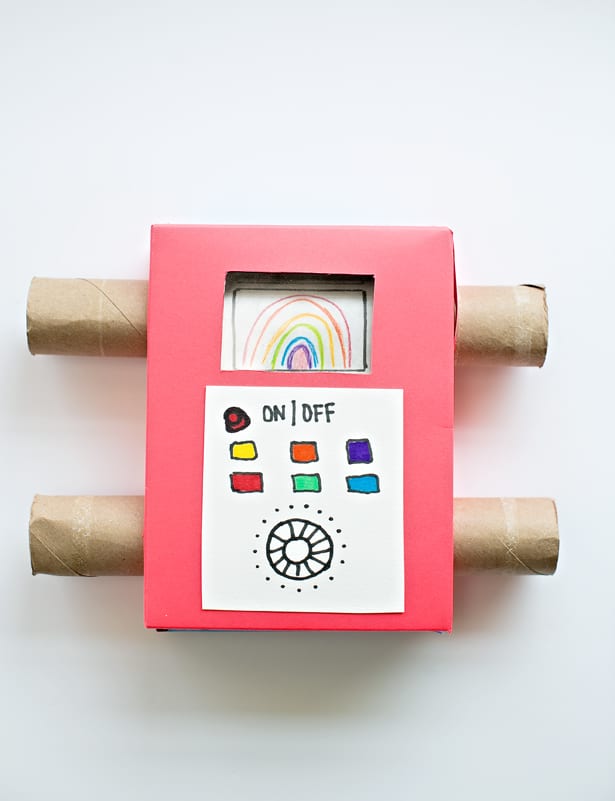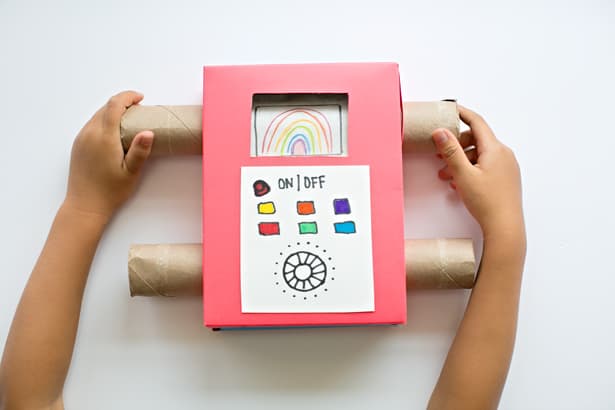 DIY Recycled Cardboard TV – Materials:
– Empty snack box (we used an old crackers box)
– Glue, tape, scissors
– Clear plastic food container
– Two paper towel tubes
– Rubber bands
– Paper and drawing materials (colored pencils or markers)
– Colored cardstock paper (optional)
Instructions:
We were inspired by this awesome idea from The Cheese Thief and modified it to our box design featuring our kids' art and simple drawings.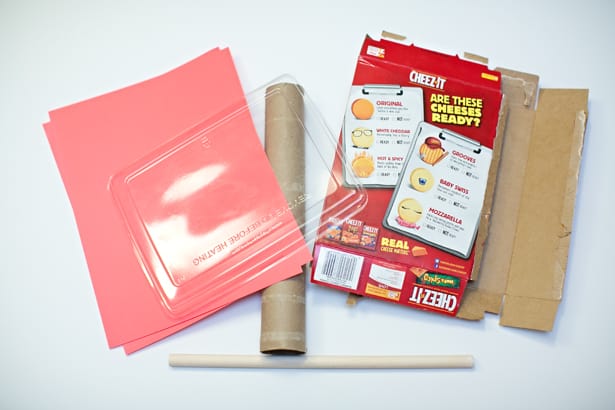 Step 1. Carefully flatten your box down prying open the glued seams gently (you'll need to glue the box back together so be careful). Cut 4 circles and a rectangular cut-out that will be your "screen." Use your paper towel rolls as templates for the circles. At this point you can cover the outside of the box with cardstock paper as we did (in red) and glue it down the box.
Step 2. Cut out a piece of your plastic container the size of your cut-out "screen" and tape it down over the cut out rectangle on the inside of the box. Again refer to the photo below.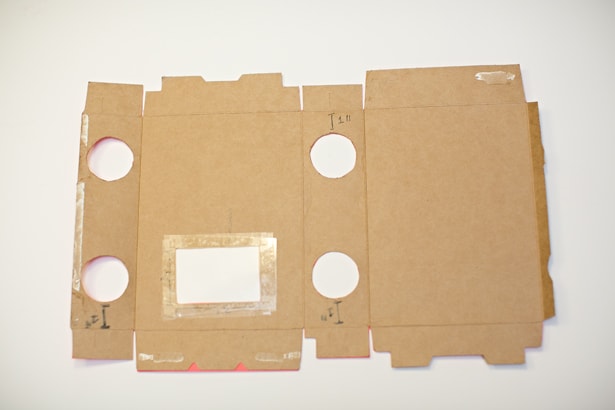 Step 3. Slide your paper tubes through the holes and add rubber bands on the top one to make sure there is some grip for the paper as it rolls.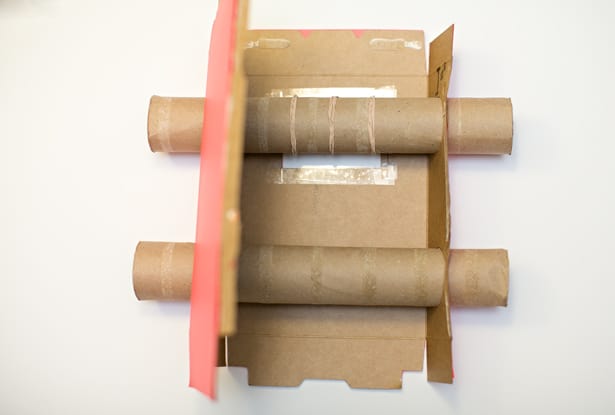 Step 4. cut out a piece of long paper (we just used white butcher paper) to fit the length through your two paper towel rolls.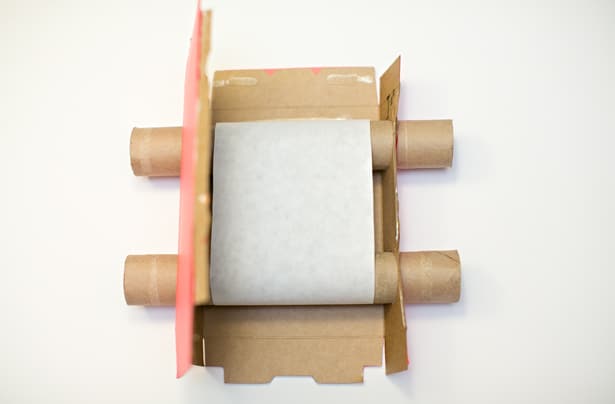 Step 5. Ask your child to draw some pictures.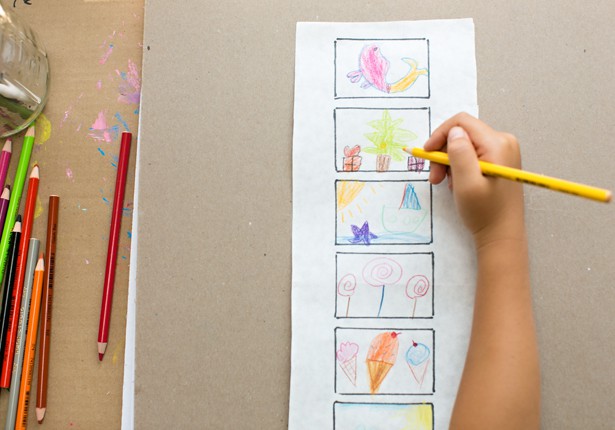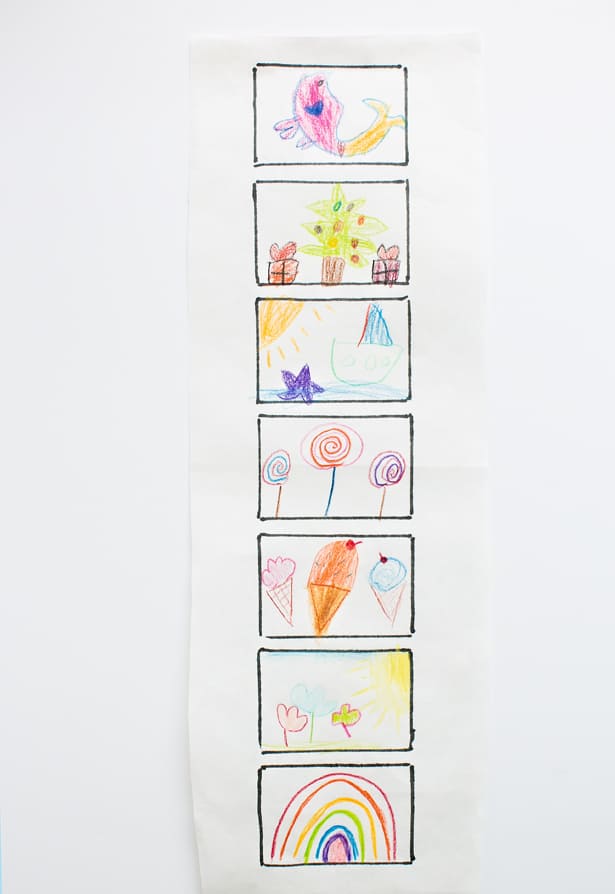 Step 6. Roll the paper through the tube and secure witth tape.
Step 7. Now it's time to put your box back together. You have two options; 1) glue it back but that means you're stuck with the pictures your child has drawn. Or use masking or painter's tape to hold the seams back together in which case you can remove the drawing strip and replace with a new one.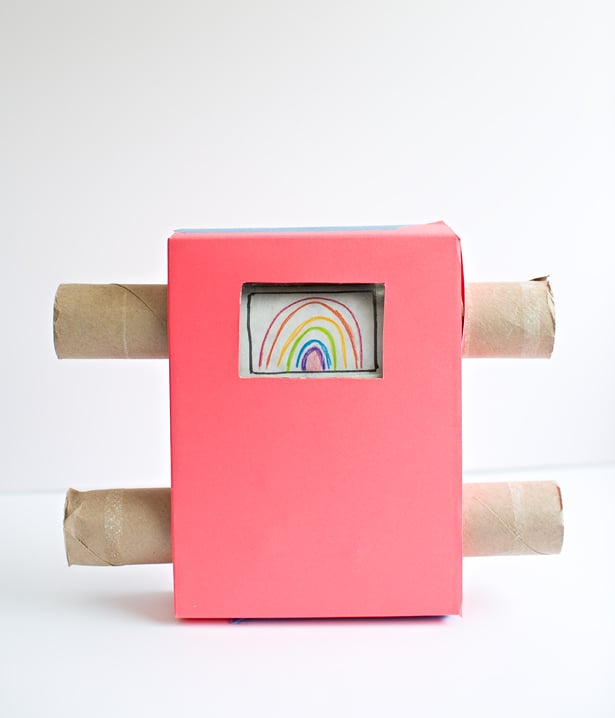 You can decorate your TV by coloring on a piece of paper and adding colorful buttons which we did.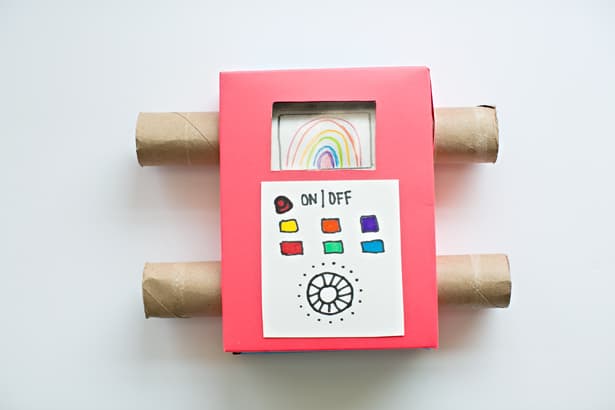 Our kids had so much fun turning the tubes and flipping through their art!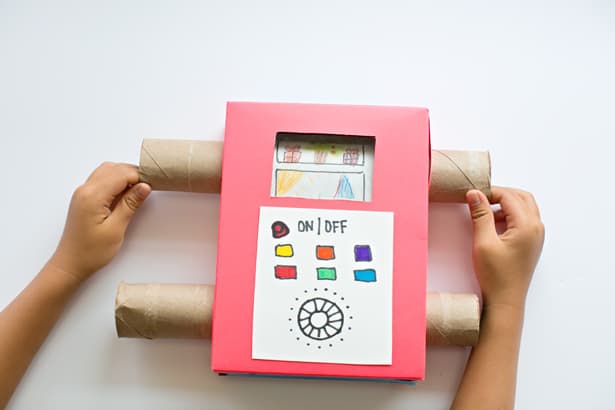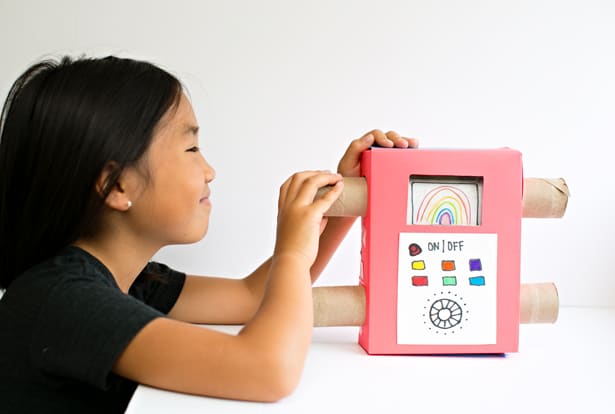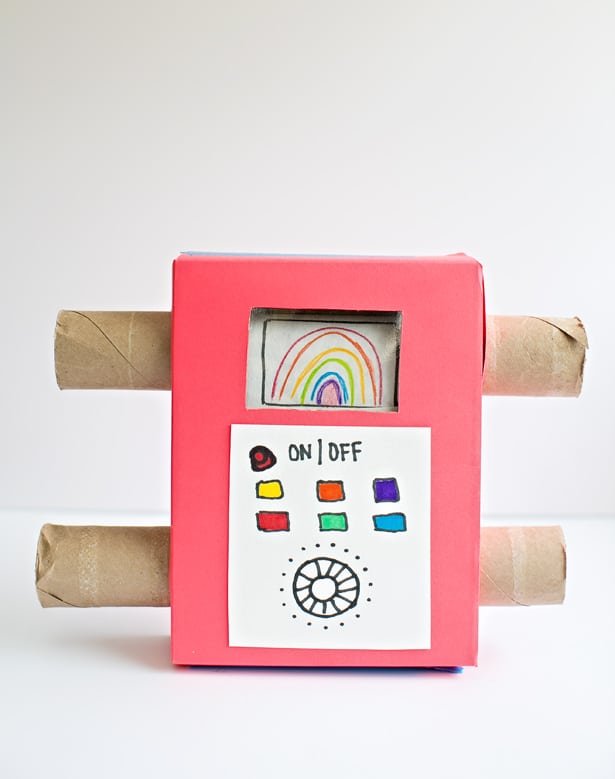 What are your favorite ways to get kids to unplug from screens? Check out more fun recycled cardboard projects here!
______________________________________________________________________________________________________

Disclosure: Some of the links in the post above are "affiliate links." This means if you click on the link and purchase the item, we will receive a small affiliate commission. Regardless, we give our promise that we only recommend products or services we would use personally and believe will add values to our readers.