When my son turned 4, we decided to celebrate his favorite food – ice cream! Who doesn't like ice cream right? I'm a big believer in keeping parties cute and simple. Here are some tips on how we did it, while adding a personal touch.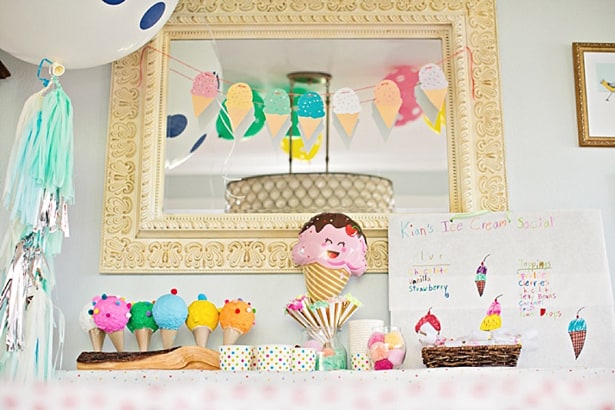 First up, the decor, there are so many cute party shops online or locally that all you need are just a few simple pieces to add color to the party. We got these cute confetti cups, tablecloth, polka dot balloons and wooden spoons from one of our favorite online party shop Shop Sweet Lulu.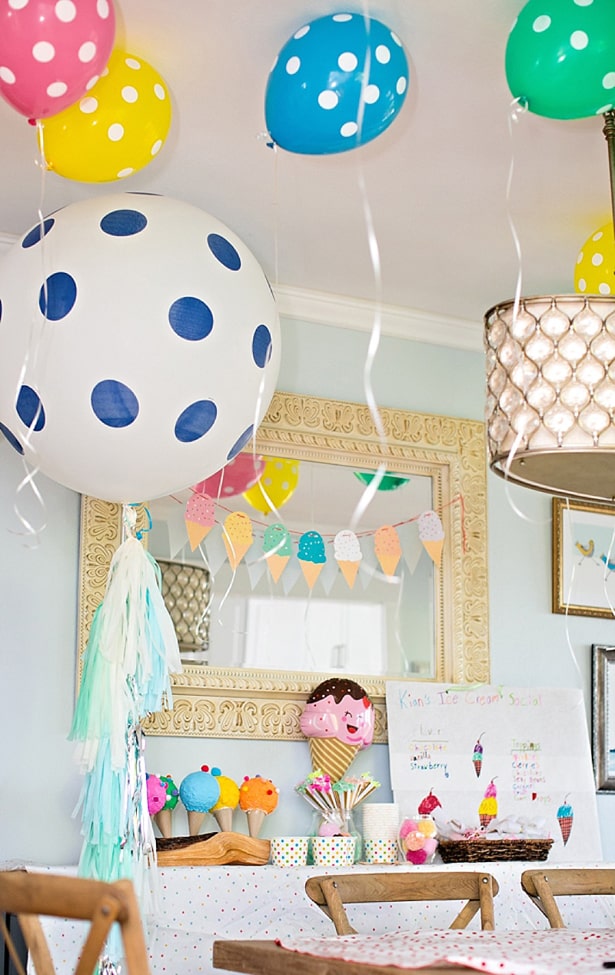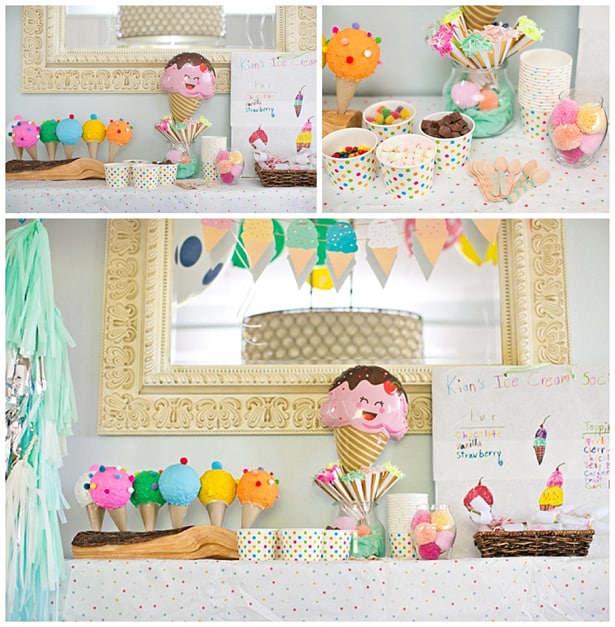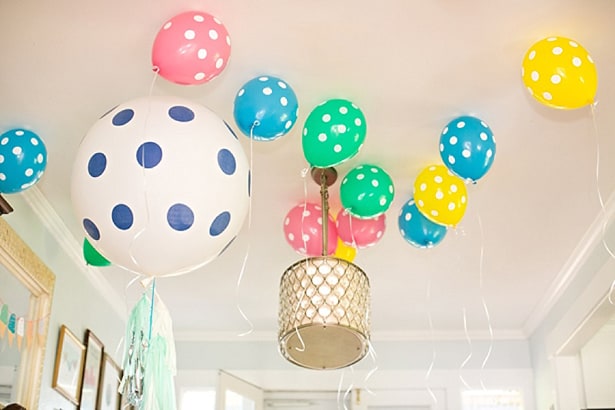 Since I love to support local shops, I was happy to find the most darling party shop right near my neighborhood, Pippa and Co. We got this fun gold "Yay" sign, pastel party streamers, huge white and blue polka dot balloon that became a focal centerpiece of the party, cute Kawaii ice cream balloon and "Hooray" party favors. If you don't have a party store near you, many of these items can be purchased online too.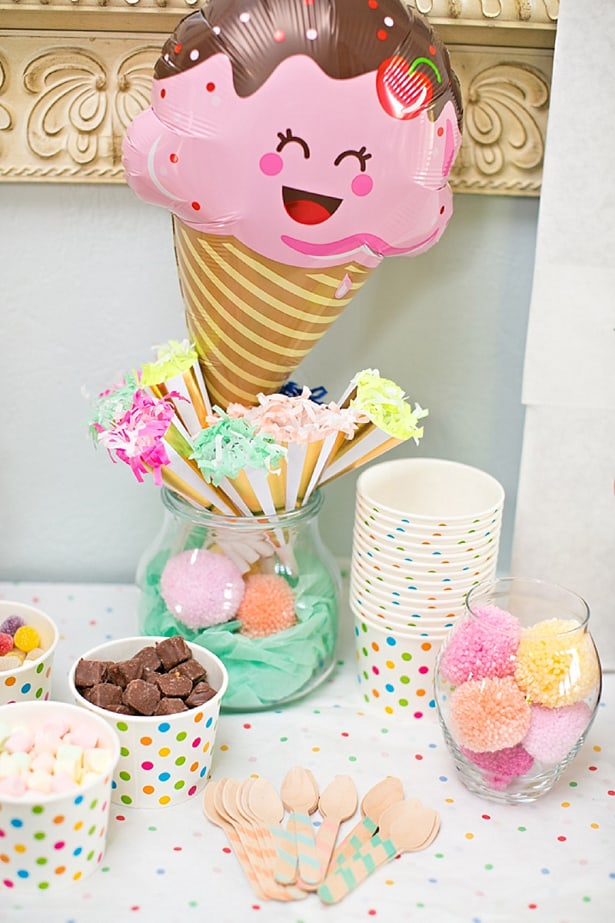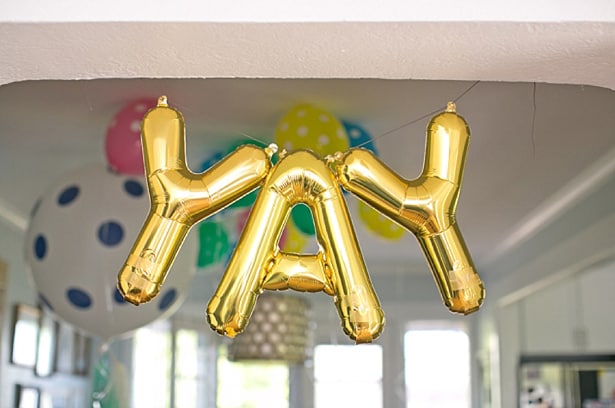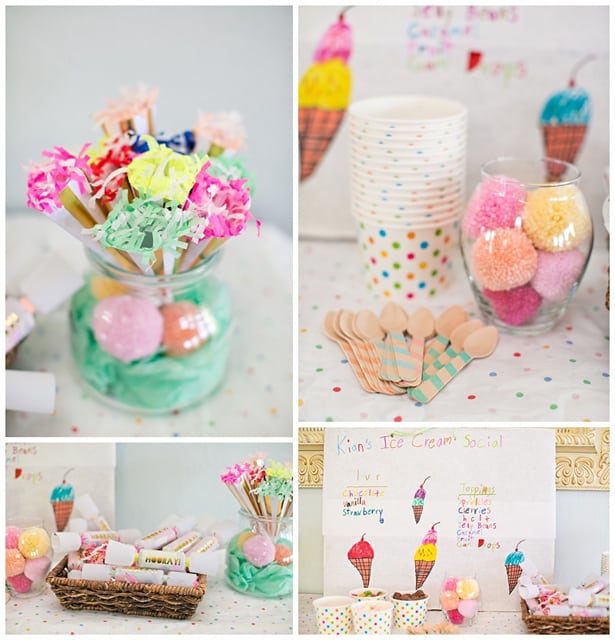 Now for the personalized touches. I love incorporating some DIY and custom element to each of my children's birthday parties. This cute free printable ice cream garland was easy to print out and for the kids to string.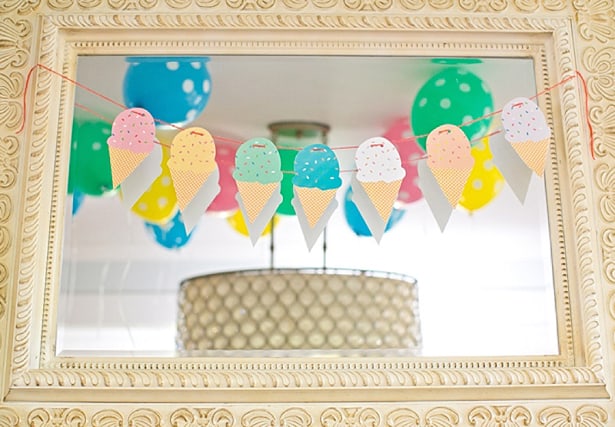 We also made these colorful pretend play ice cream cones with the kids to keep up with the theme.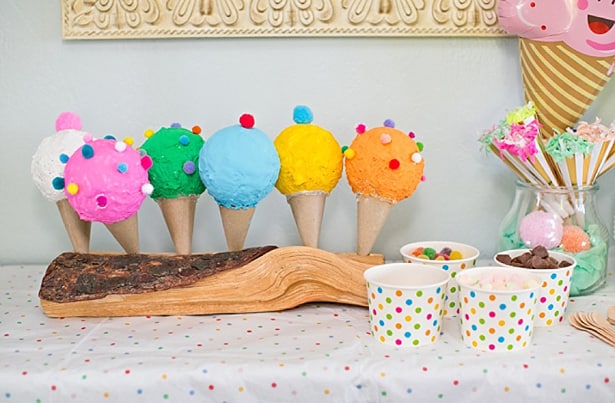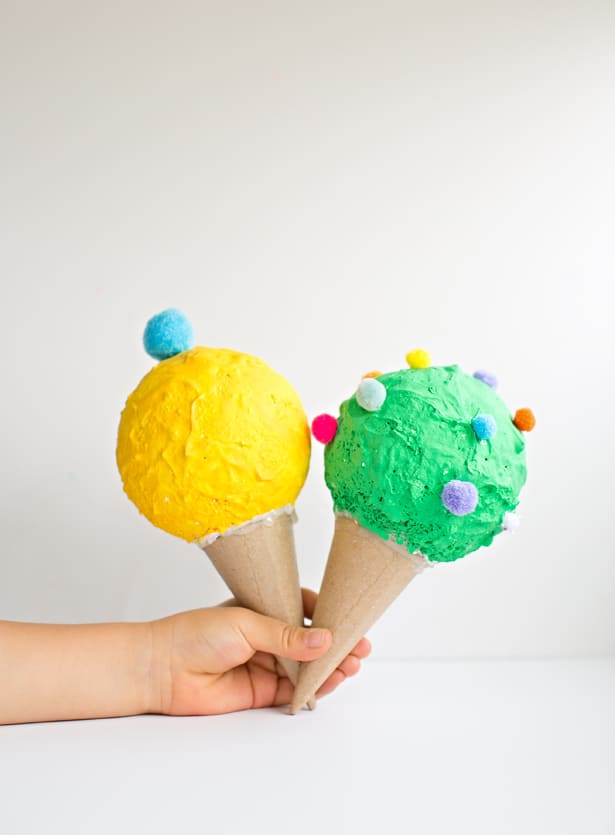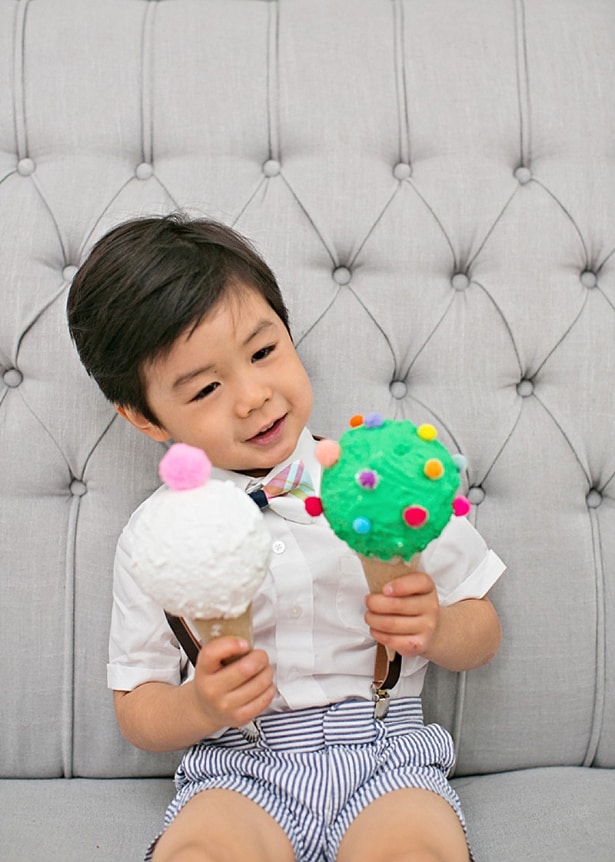 Last but not least, if you have a sibling, it's wonderful to get them involved in the party prep. My daughter hand-drew this ice cream poster board listing out flavors to celebrate her little brother's party. It's one of my favorite decorations from the party.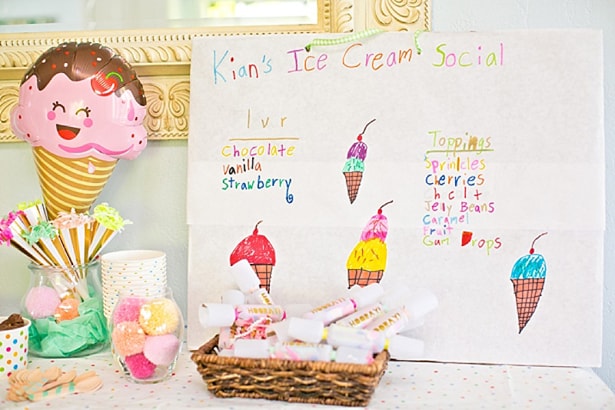 And of course it's not a party without cake! My son asked for a chocolate and blueberry cake and here is a simple one that you can make even if you have little baking experience. My favorite way is to layer a cake with whipped cream and fruit which we topped off with a cute party topper for an easy celebratory feel.
The great thing about this type of cake is that it can be as homemade as you want it – use your favorite scratch cake recipe and make homemade whipped cream. Or just use a cake mix and store-bought whipped cream. Trust me the kids won't care or even notice.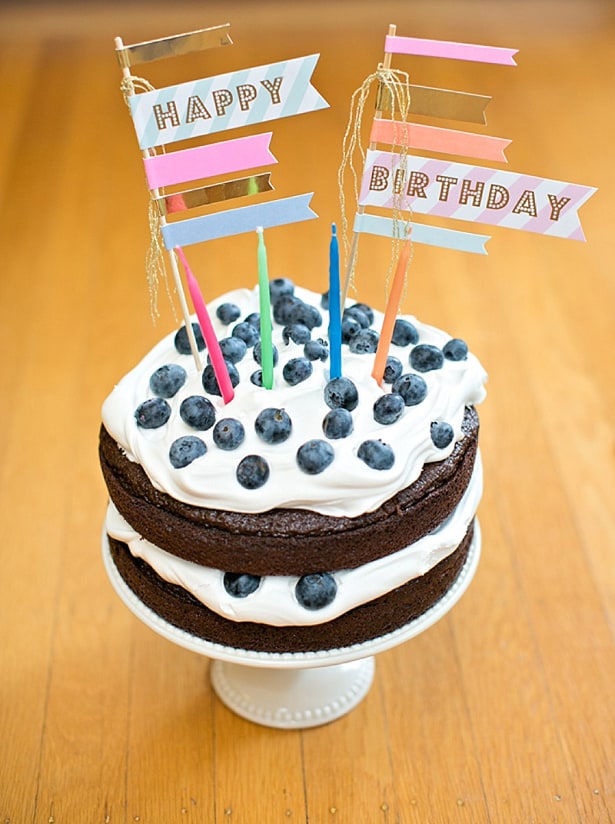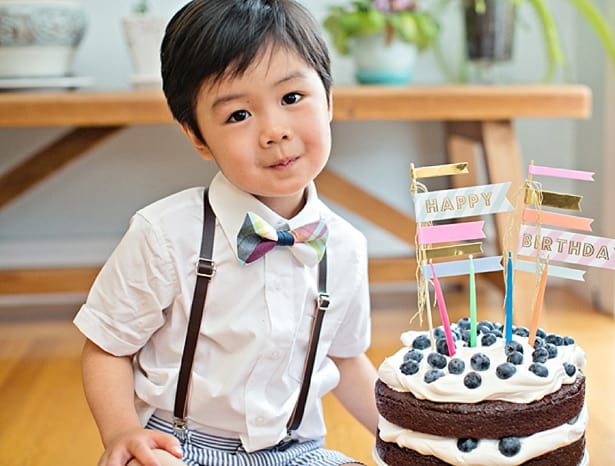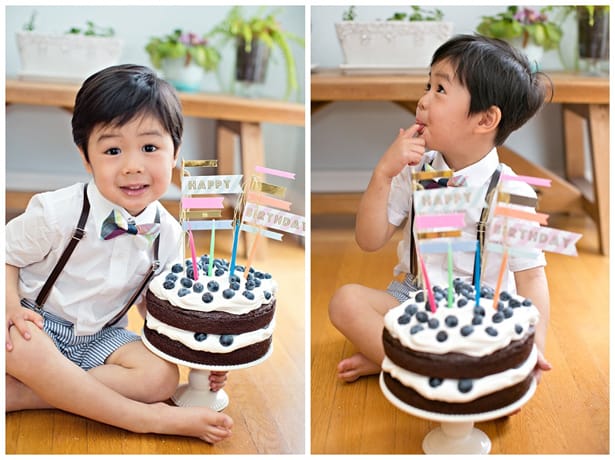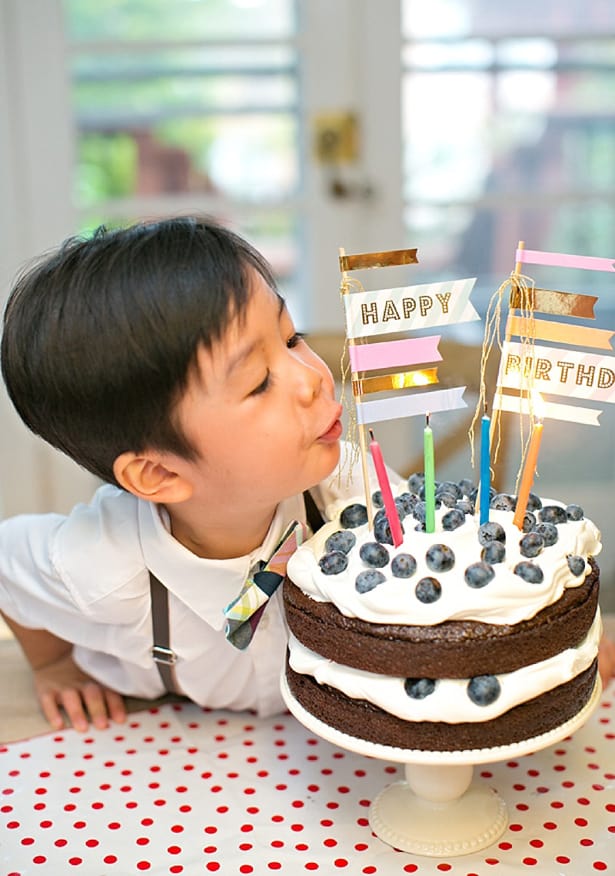 Of course an ice cream party wouldn't be the same without ice cream right? To finish it off in sweet style, have bowls ready with different toppings, including bananas, whipped cream and cherries. Kids will love making their own sundaes and it's an easy party activity to set up.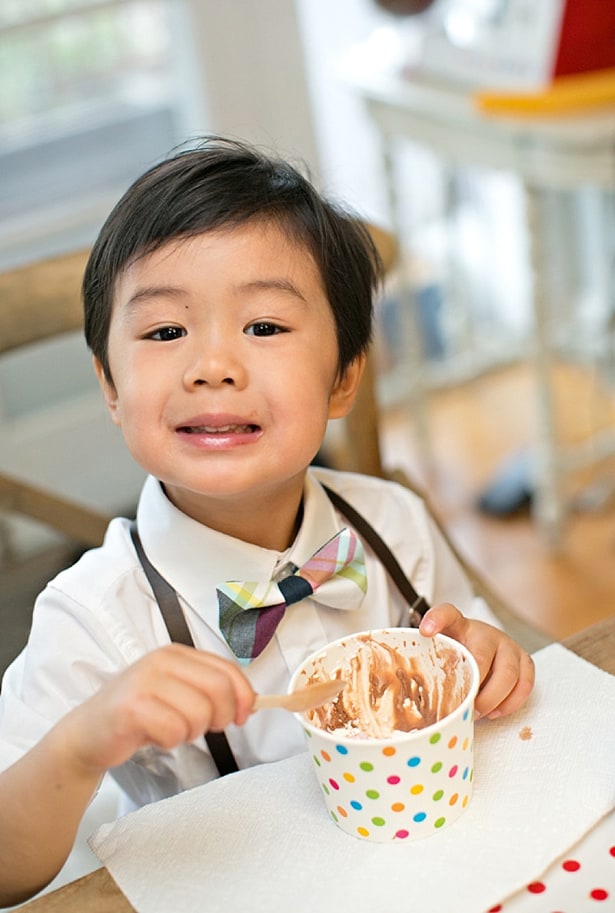 Have you ever thrown an ice cream party? Would love to hear your tips!