Make train sandwiches! Watch the fun video above to see how it's done or follow instructions below.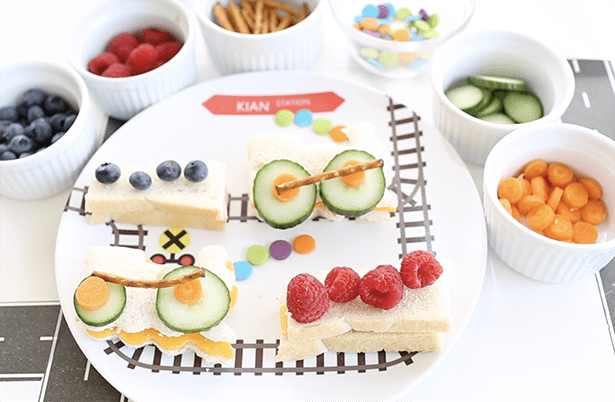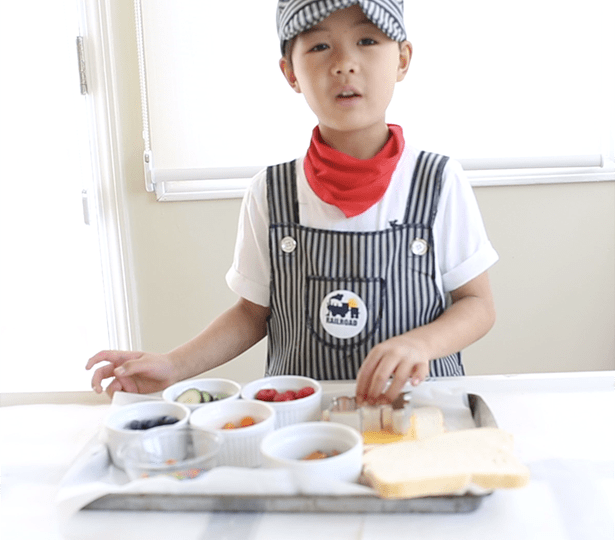 Our favorite little conductor is back with a fun cooking with kids post on how to make train sandwiches!
In case you missed, it, my 6 year old son Kian recently started a fun YouTube train channel for kids all about his love of trains! You can see all his videos on his channel, Kian's World of Trains. I'll be sharing some of his fun train activities here as well. Have you checked out his painting with trains project?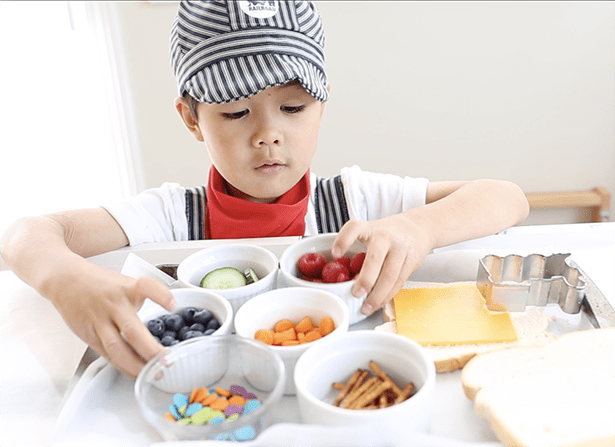 You just need a few simple ingredients to get started making your own train sandwiches with kids! Let's get started!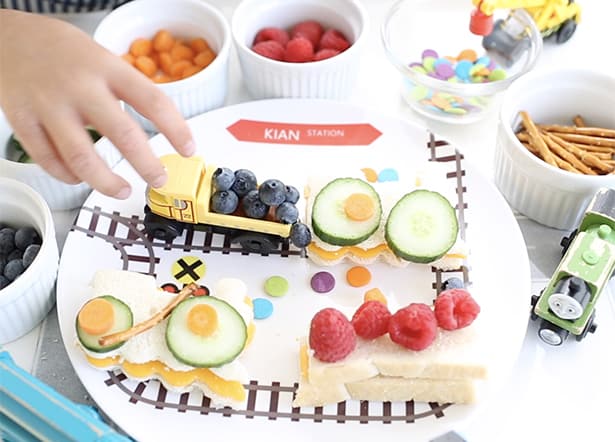 Ingredients:
– Bread
– Cheese
– Pretzel sticks
– Sliced cucumbers and carrots for "wheels"
– Blueberry and raspberries for "cargo"
– Circle sprinkles for "smoke"
– Train cookie cutter
*it helps to have parchment paper laid out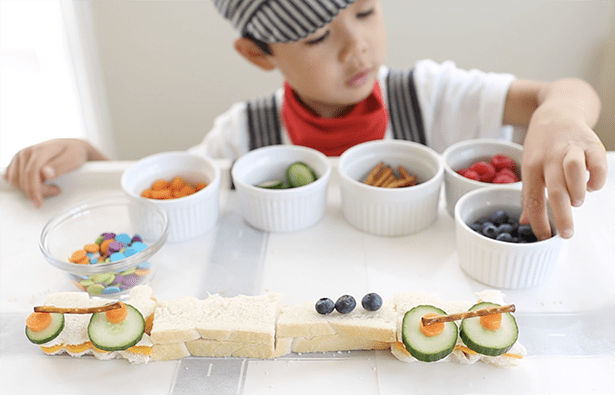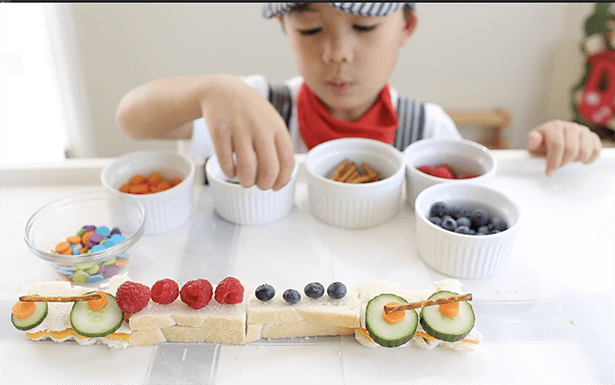 Watch the fun video above to see how it's done or follow instructions below:
Instructions:
Step 1. Add your cheese between your bread slices. Press down your train cookie cutter to make a train shape. You might need a grown-up to help you! Use the discarded bread/cheese as "cargo."
Step 2. Have your child decorate the train sandwich with cucumbers and carrots as wheels, pretzel sticks as connectors.
Step 3. Add circle sprinkles as "smoke"
Step 4. Last, add your berries on top of your cargo trains!
Choochoo! Time for lunch!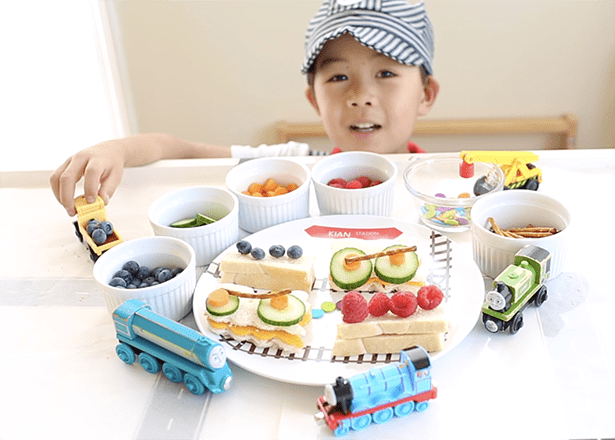 What are your favorite ways to cook with kids? Check out more kid-friendly recipes.
If you have a little train lover, please check out my son's YouTube Train Channel!
P.S. If you are interested in where we got our custom train plate, see them HERE!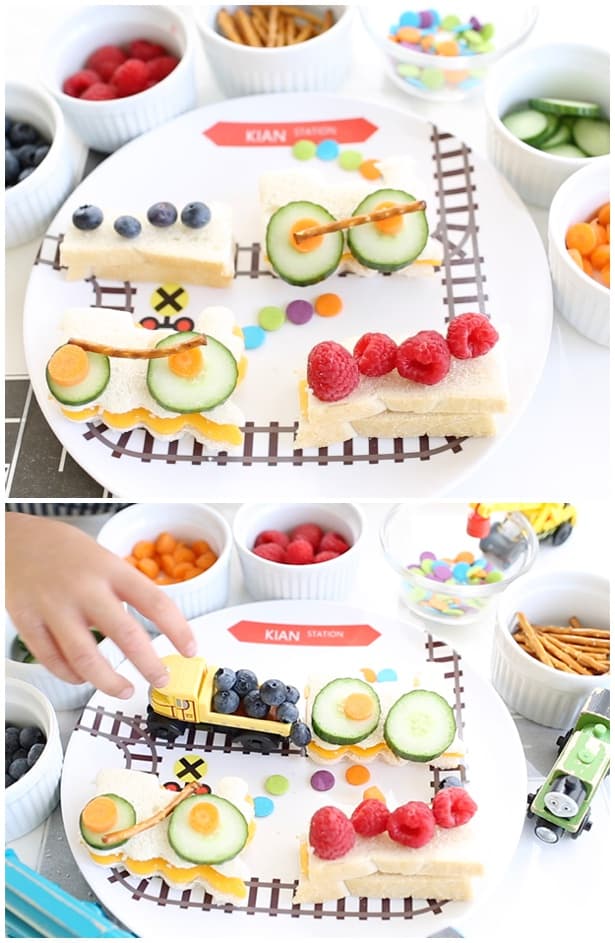 ______________________________________________________________________________________________________

Disclosure: Some of the links in the post above are "affiliate links." This means if you click on the link and purchase the item, we will receive a small affiliate commission. Regardless, we give our promise that we only recommend products or services we would use personally and believe will add values to our readers.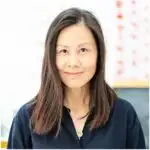 Agnes Hsu is a mom of three and has been inspiring parents and kids to get creative with easy activities and family friendly recipes for over 10 years. She shares her love for creative play and kids food to her 2MM+ followers online. Agnes' commitment to playful learning and kindness has not only raised funds for charity but also earned features in prestigious nationwide publications.