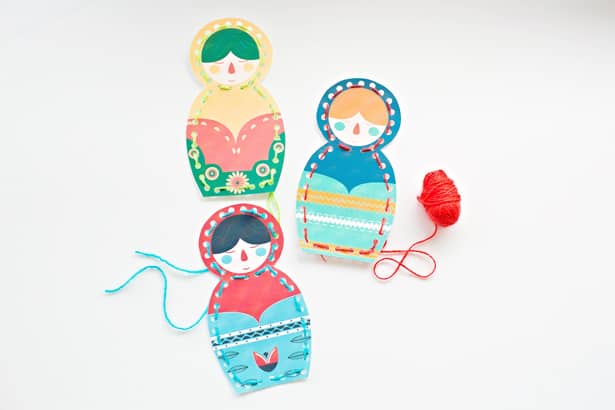 I have always loved the intricate designs of Matryoshka nesting dolls. Here's a cute free printable that celebrates these adorable dolls and provides a fun lacing activity. These cards are great for practicing your children's fine motor skills or stitching for beginner sewers.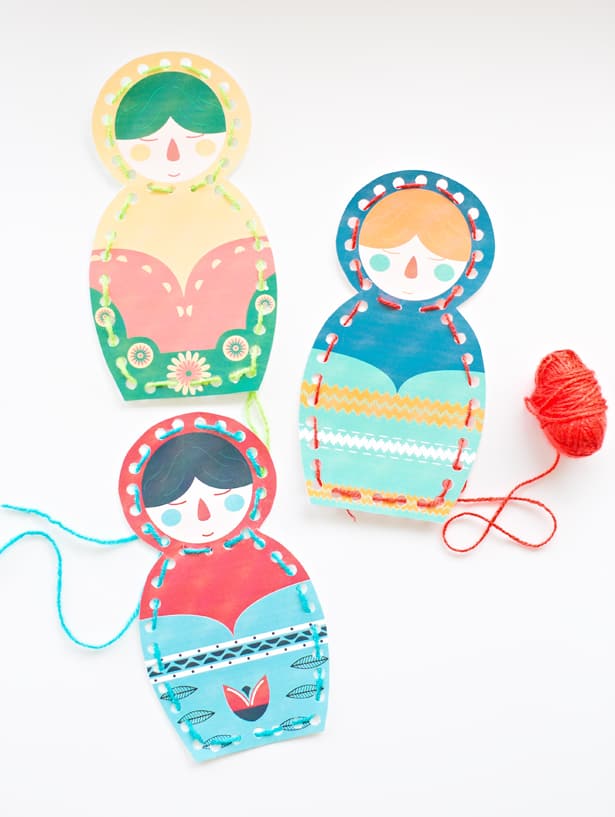 Matryoshka Nesting Dolls Lacing Cards – Materials:
– Yarn or string
– Free Printable Template (3 designs included) download below
– Hole puncher
Step 1. Print out the lacing cards and punch holes through the designated slots.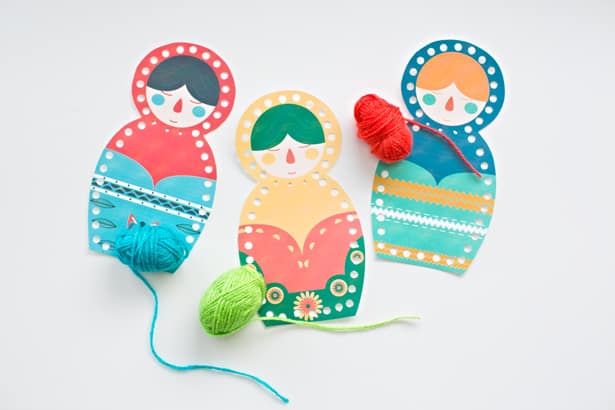 Step 2. Have your child practice lacing the yarn or string through the holes. Both my kids enjoyed doing this activity side by side.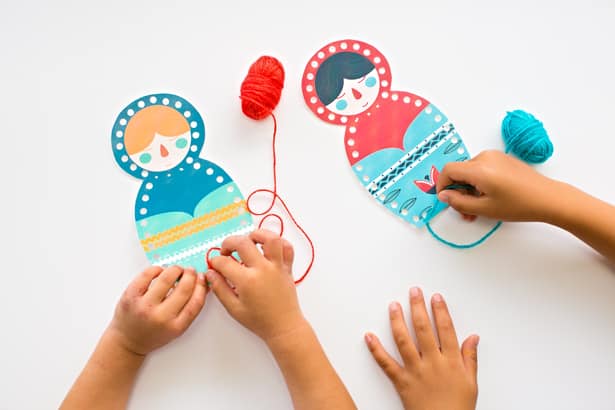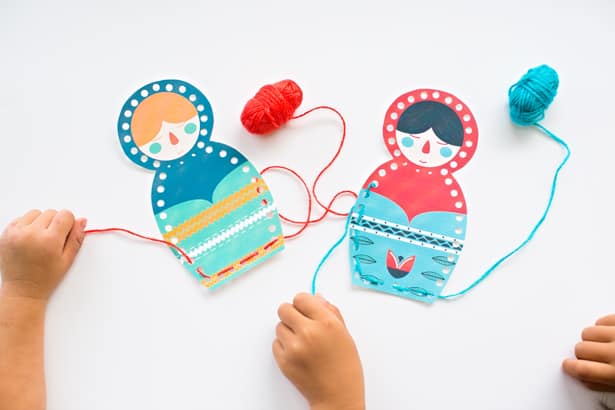 These could be given out as special cards you could write a message on the back. Or, print out a few and hang them up as a cute garland when you're done!
What are your favorite stitching activities for kids? Check out more easy beginner sewing projects.