Watch the video below to see how easy it is to make these pretty Flower Pop-Up Cards and make sure to subscribe to our YouTube channel for more fun videos!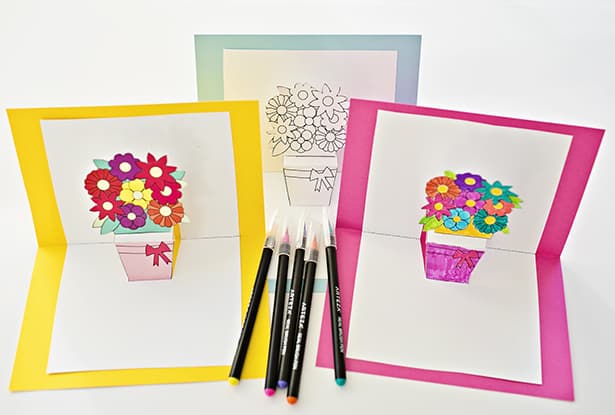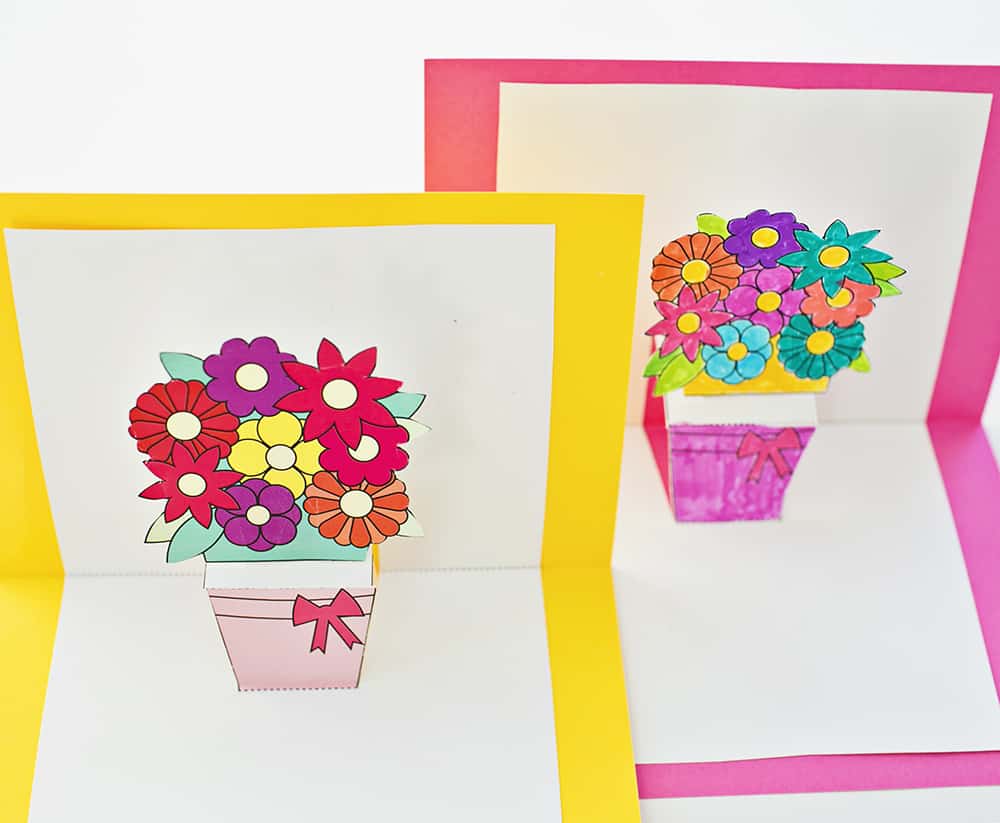 This video printable series is in collaboration with the awesome The Art Dream. Check out the video above and tutorial below to make these beautiful flower pop-up cards and get the free printable templates to make your own over at The Art Dream!
Make sure to see our first in the series, How to Make 3D Flower Bouquets!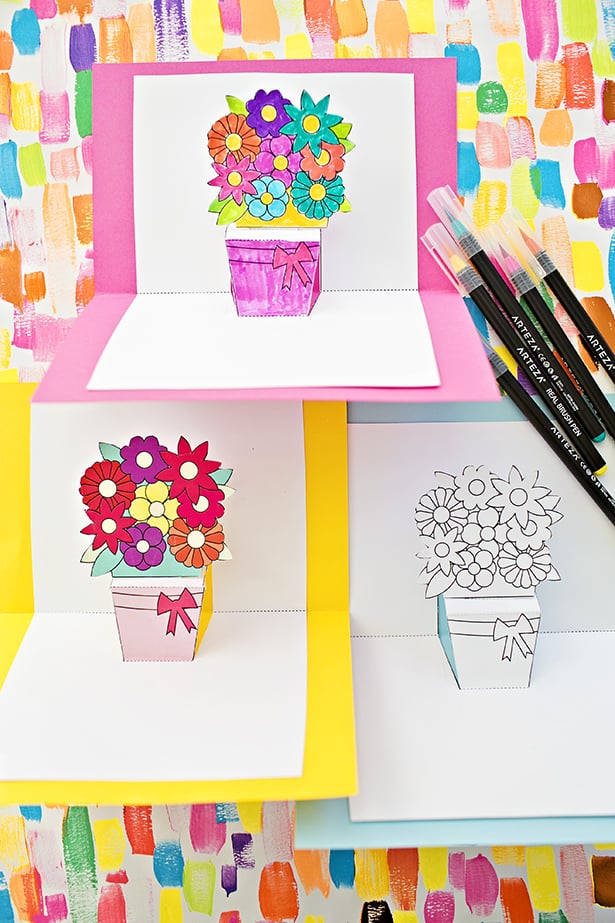 These adorable flower pop-up cards make sweet handmade cards for Mother's Day, Spring, or any special occasions like birthdays! Kids (and grown-ups) will also love the option to color their own colorful bouquet with the blank coloring template available (in addition to colored one).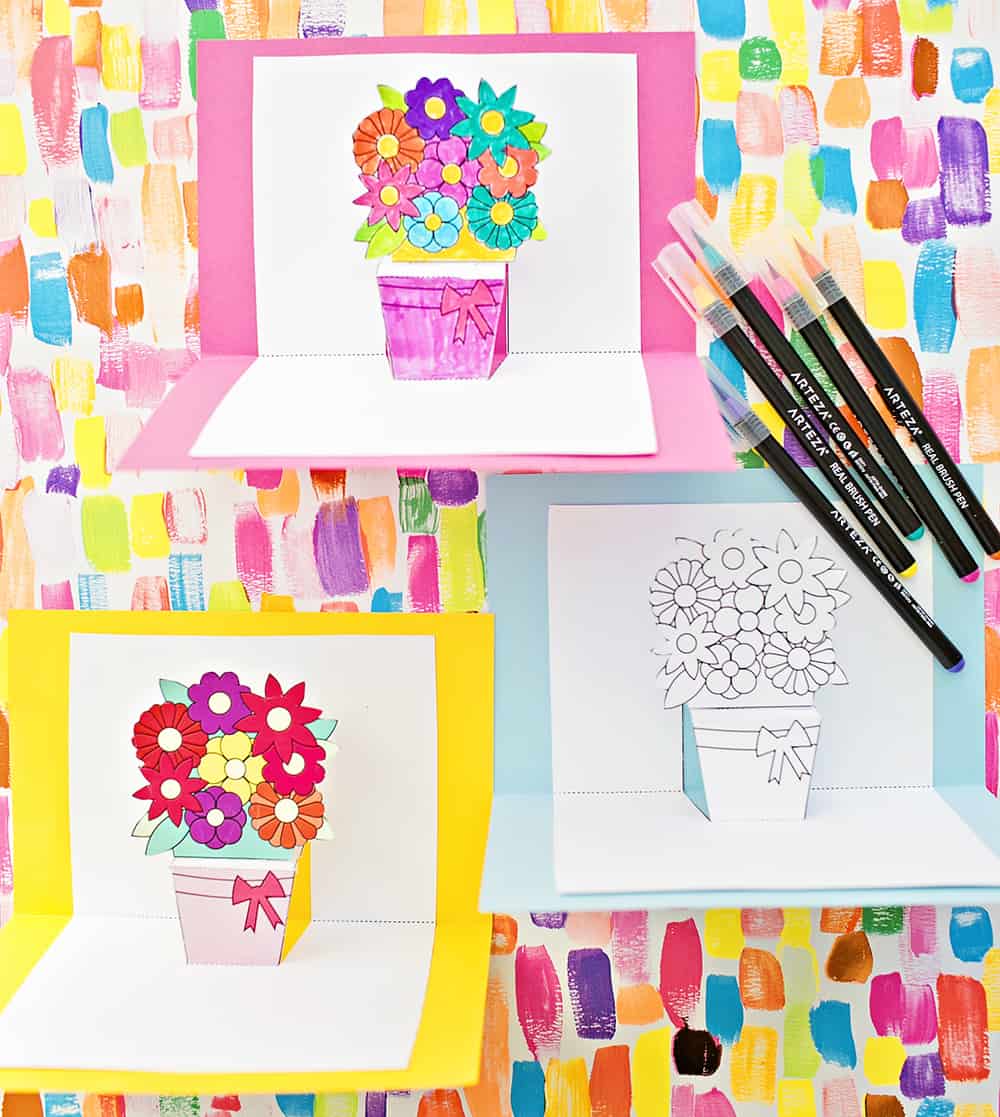 Pop-Up Flower Cards – Materials:

– Free Printable Pop-Up Card Templates (one option colored in and one blank option to color your own)

– Colored cardstock
– Stick Glue
– Scissors
– Exacto Knife
– Cutting mat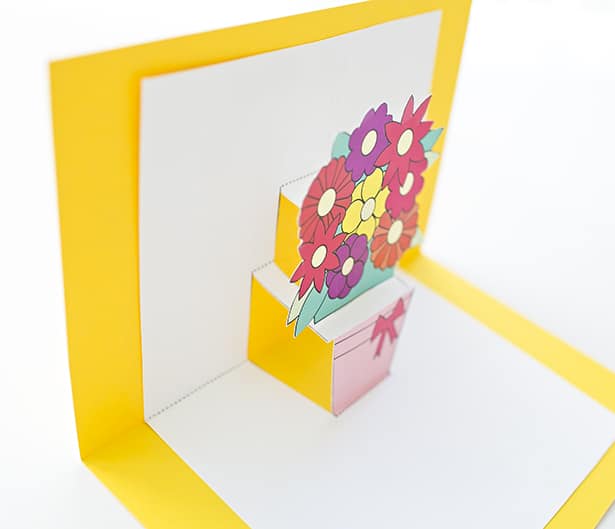 Instructions (watch the video above for details on how to make or follow below).

Step 1. print out the free pop-up designs from The Art Dream.
Step 2. Cut out the flower bouquet. Color in if you are using the blank template.
Step 3. For the vase, lightly score (dont cut) along the dotted lines, but do cut along the solid lines. Pop out the vase as shown in the video.
Step 4. Glue your bouquet to the vase portion.
Step 5. Fold in half to make a card, write a special message.
Step 6. Optional, trim your card and glue to a piece of colored cardstock to make it more decorative.
This version below is the one that is already colored in.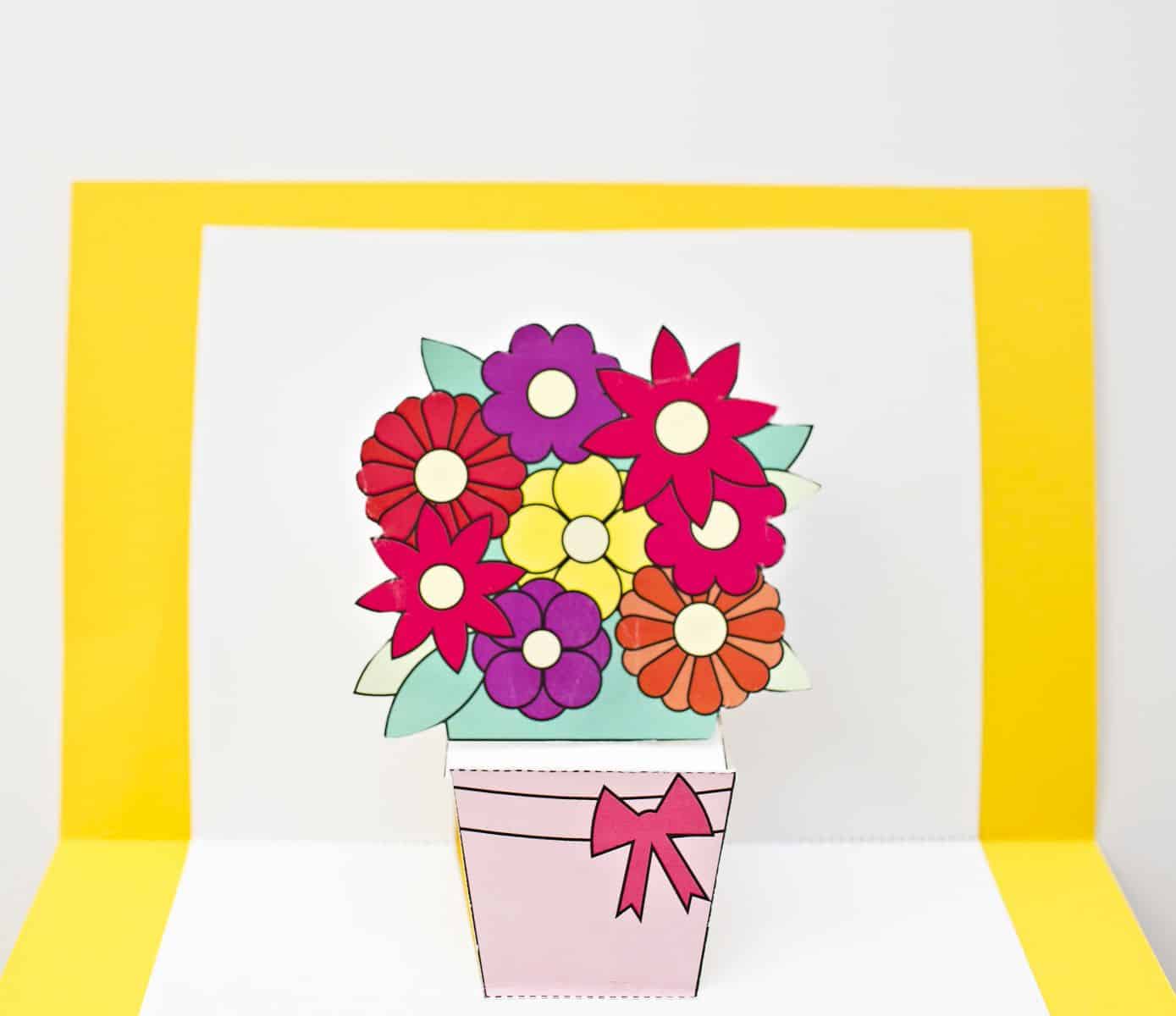 This is the blank version below which you can see we colored in (third photo). Note: you would color before making the card, but we wanted to illustrate there is blank option.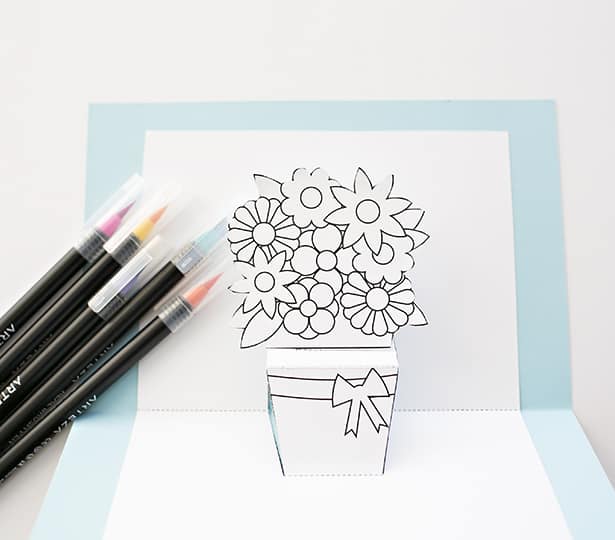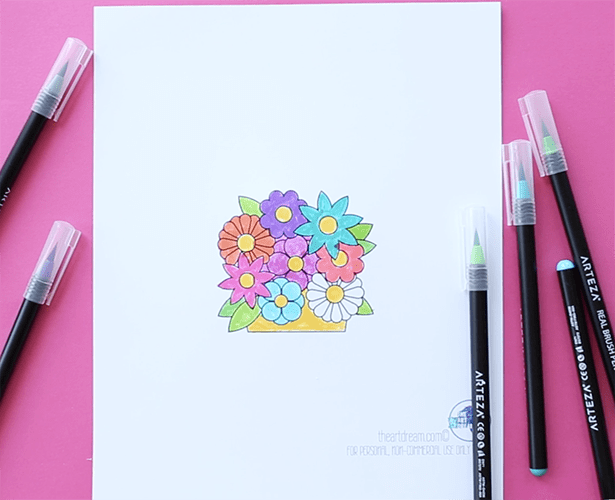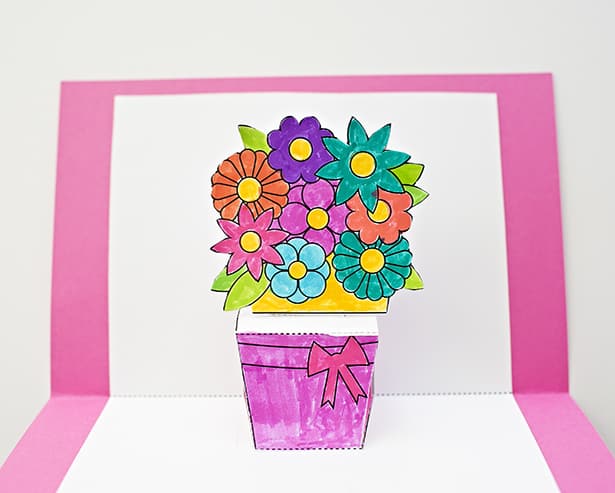 What are your gifting mom for Mother's Day? Why not make mom a sweet handmade book or check out 20 Kid-Made Mother's Day cards!
P.S. Watch the fun how-to video below in action!


Disclosure: Some of the links in the post above are "affiliate links." This means if you click on the link and purchase the item, we will receive a small affiliate commission. Regardless, we give our promise that we only recommend products or services we would use personally and believe will add values to our readers.