We're excited to have mom and author Amanda Kingloff here showing a fun DIY rocket project made from a recycled bottle. Amanda is the creator behind Project Kid, a fun craft books for kids featuring 100 fresh, fun and inventive crafts using easy, everyday materials. Welcome Amanda!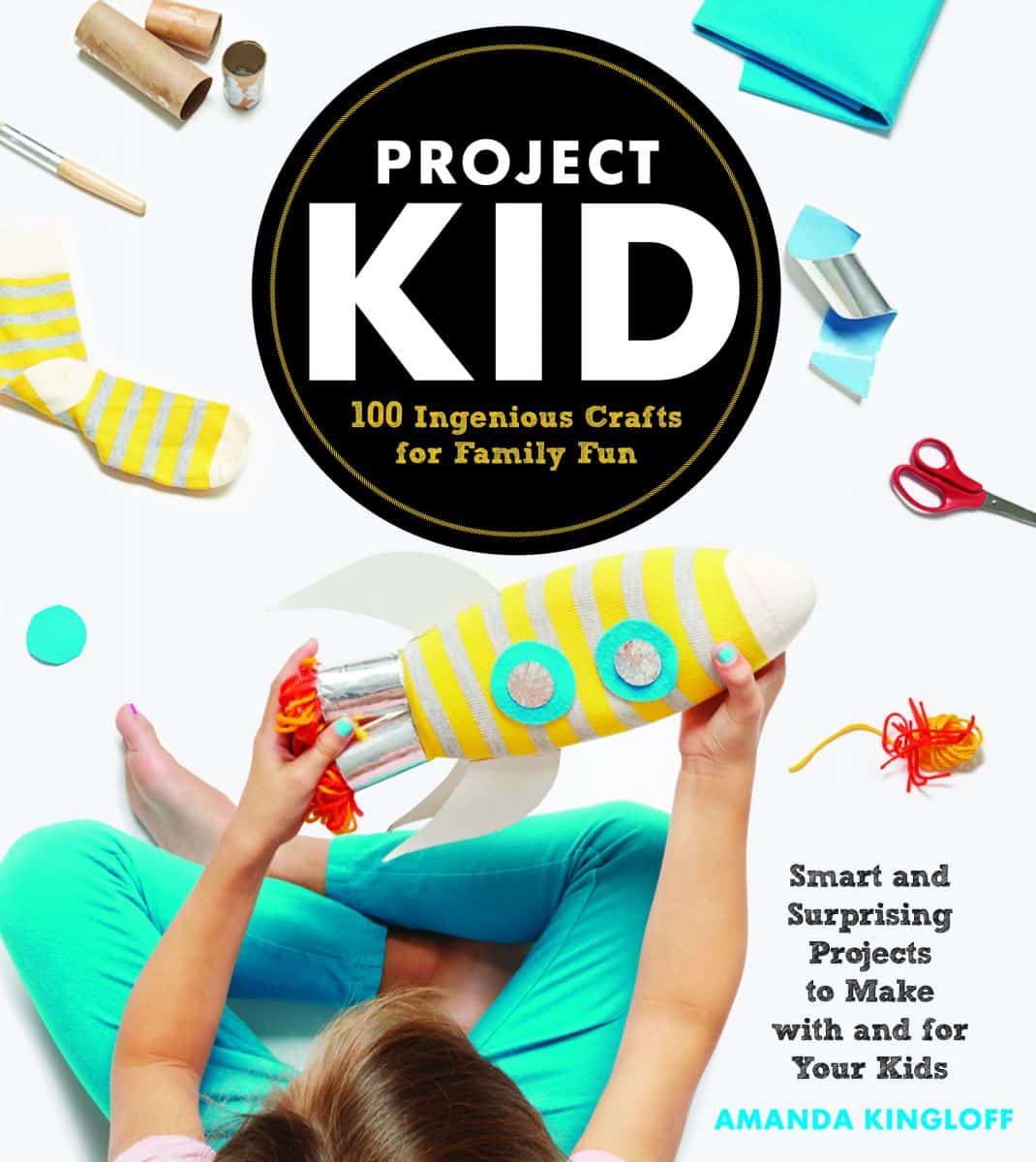 Look no farther than your shower caddy to make a toy that's out of this world!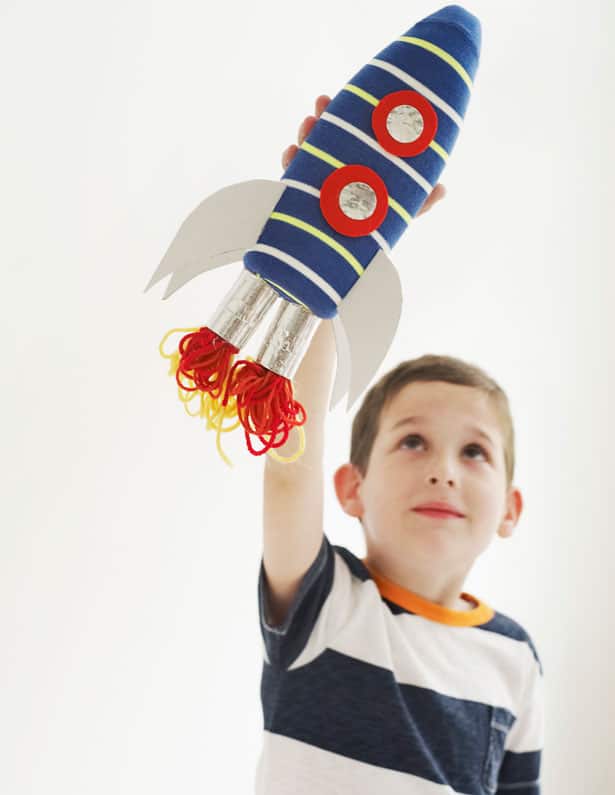 DIY Bottle Rocket – What You'll Need:
1 kid's sock
1 liquid soap bottle
Hot-glue gun
Red felt
Scissors
Tacky glue
Aluminum foil tape (available at Home Depot)
White cardboard
1 cardboard wrapping paper tube
Red, yellow, and orange yarn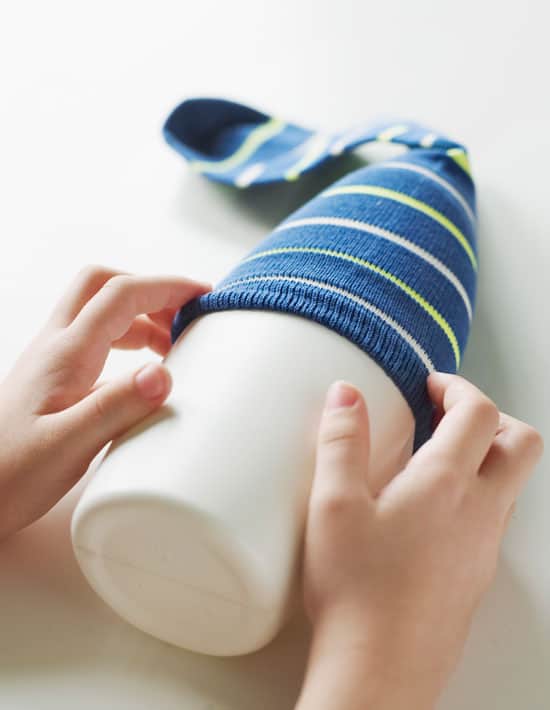 1. Slip the sock over the bottle. Fold the bottom of the sock under the bottle, trimming it if the excess is more than 2 inches. Hot-glue the sock to the bottom of the bottle.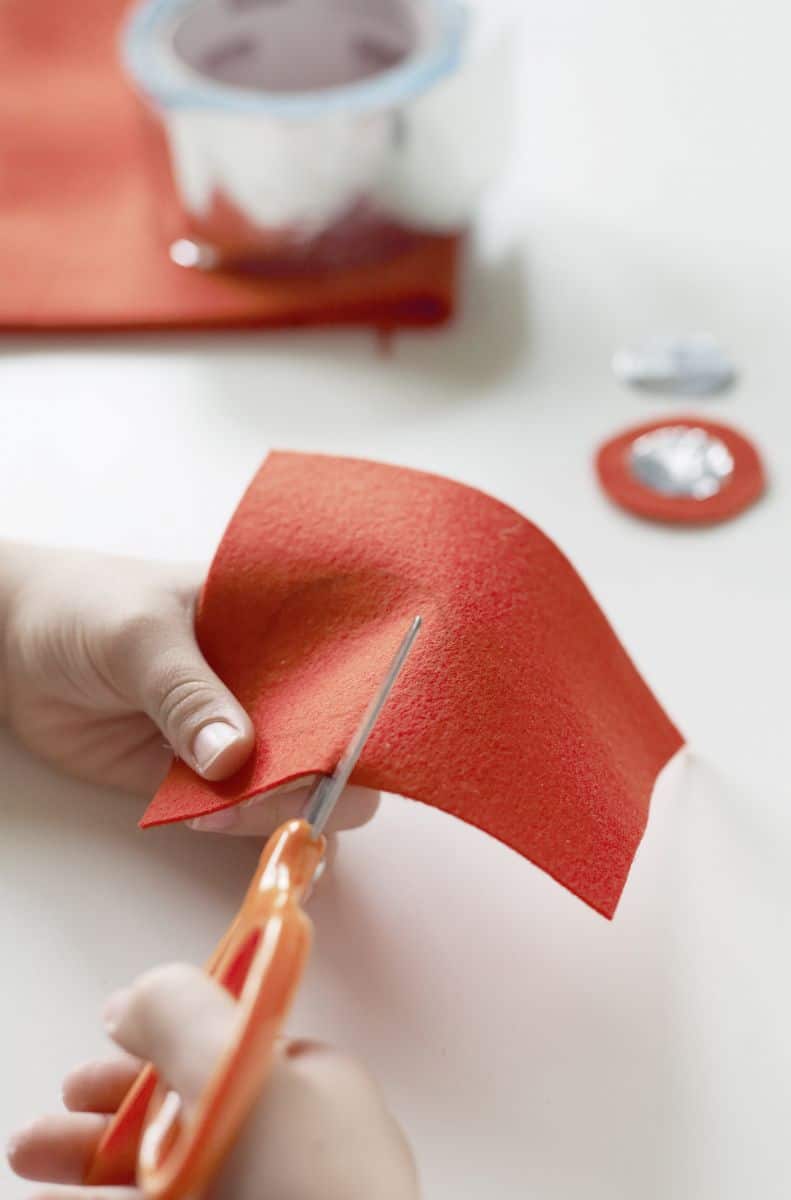 2. Cut two 2-inch circles from the felt and glue them to the front of the bottle about an inch apart from each other. Cut two 1-inch circles from aluminum foil tape and affix them to the middle of the felt circles.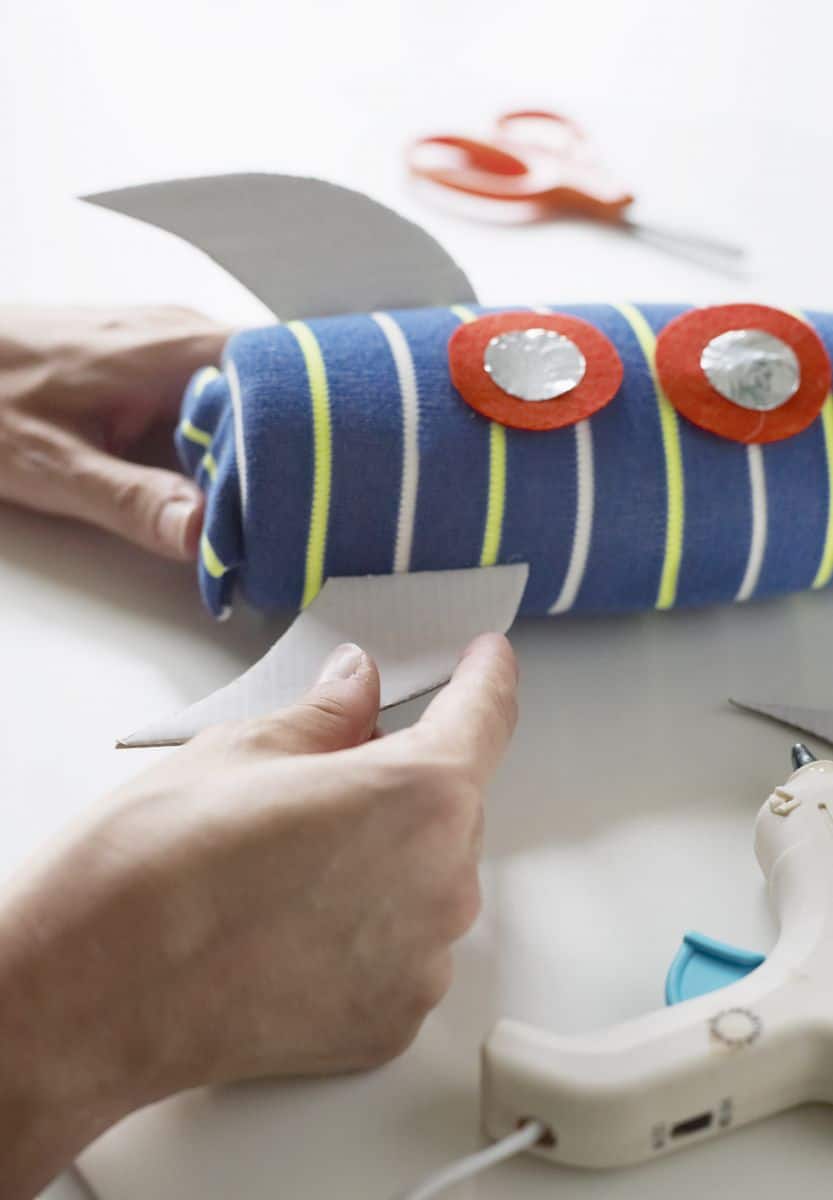 3. Cut four matching "fin" shapes out of the cardboard, about 5 inches tall, and hot-glue them to the side bottom edges of the covered bottle.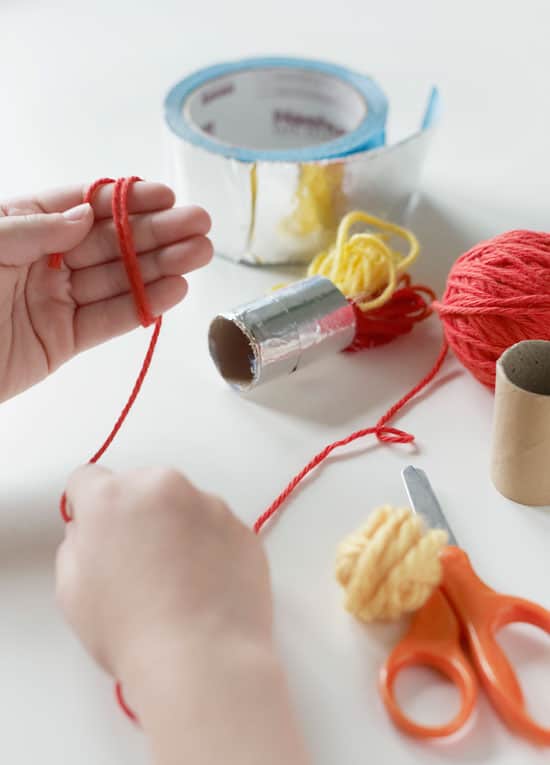 4. Cut two 2-inch lengths of the wrapping paper tube and cover them in foil tape. Wind the red yarn around your hand (about ten times for an average six-year-old's hand), slip it off, and glue the wad inside one of the tubes. Repeat using the yellow and orange yarns, then repeat this process with the other tube. Glue the tubes to the bottom of the bottle rocket.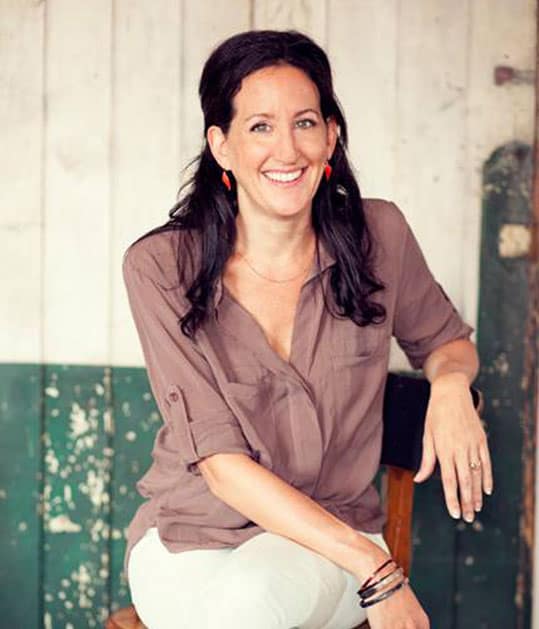 About the Author: Amanda Kingloff currently contributes to FamilyFun, Parents, Woman's Day, All You, Parent & Child, HGTV Magazine, and other outlets. She has appeared on Good Morning America, Lifetime's I Do Diaries, and many local television shows. She lives with her husband and two children in Brooklyn, N.Y., and is available for interviews. Follow her on Facebook, Twitter and Instagram.
Project Kid is available for purchase here.
Excerpted from Project Kid by Amanda Kingloff (Artisan Books). Copyright © 2014. Photographs by Alexandra Grablewski.