Vintage suitcases are nostalgic tokens of a bygone era, symbolizing a sense of adventure and travel. With their historical aura, these suitcases add warmth and soul to any interior decor and also provide unexpected storage space! And when appropriately upcycled, they have new life and new purpose! Check out these charming ideas on how to revive an old suitcase, geared especially towards kids.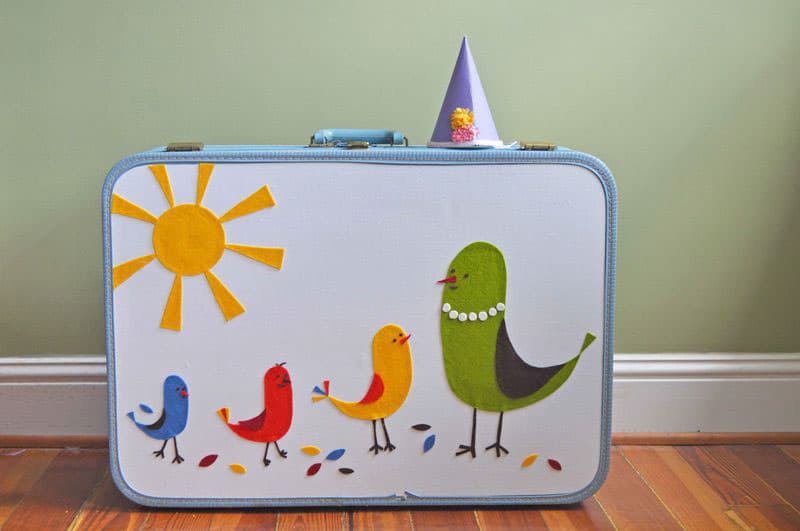 Quirky Felt Illustration Suitcase (via Curly Birds) Simply cut and glue on illustrations for a quick and easy update.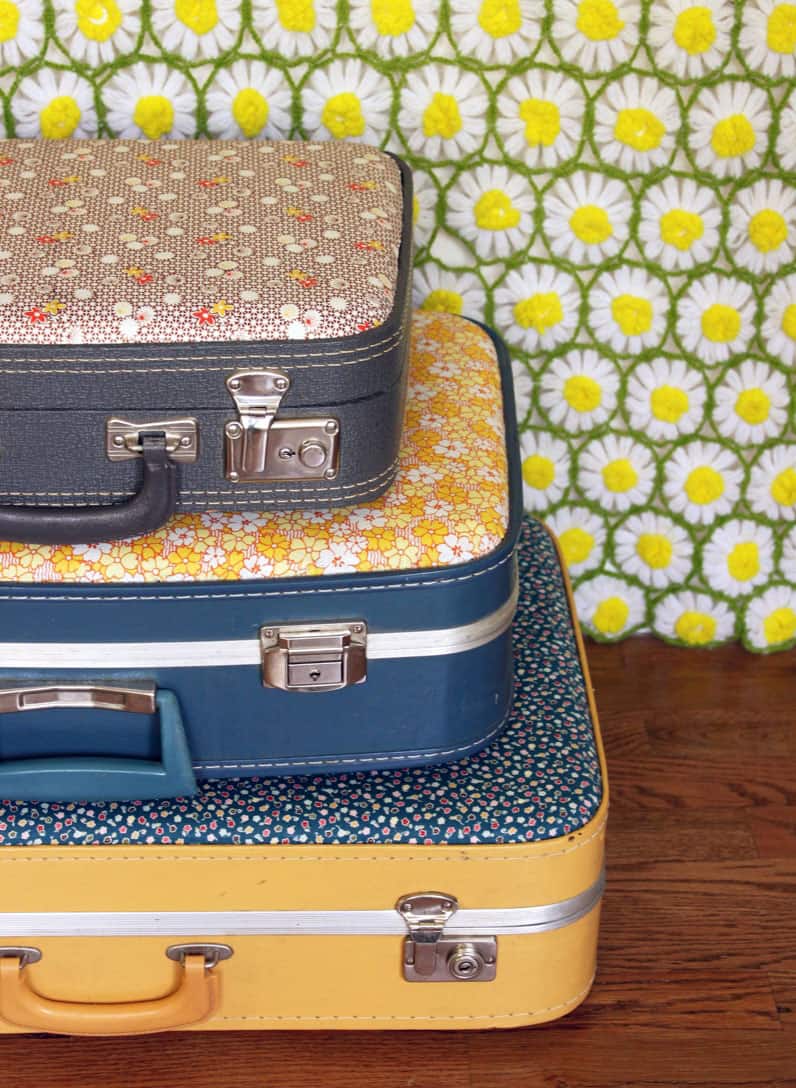 Fabric-Covered Suitcases (via A Beautiful Mess) Cool fabric and mod-podge are all you need for these darling cases that are great as kid-sized luggage.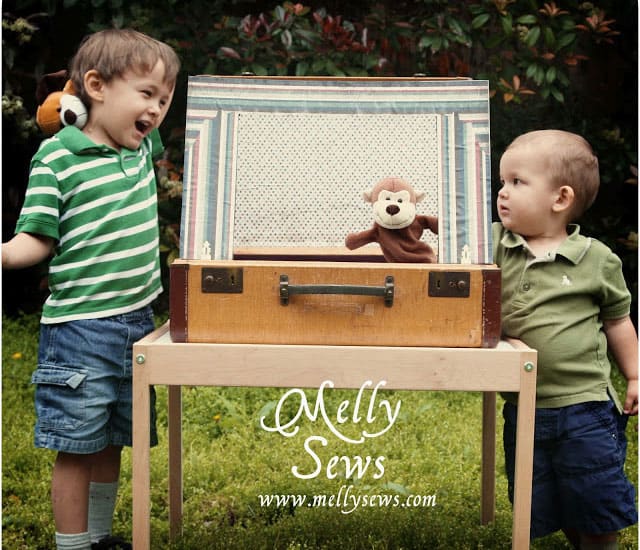 Suitcase Puppet Theater (via Melly Sews) This re-imagined suitcase turned into a theater is a carryall for the imagination.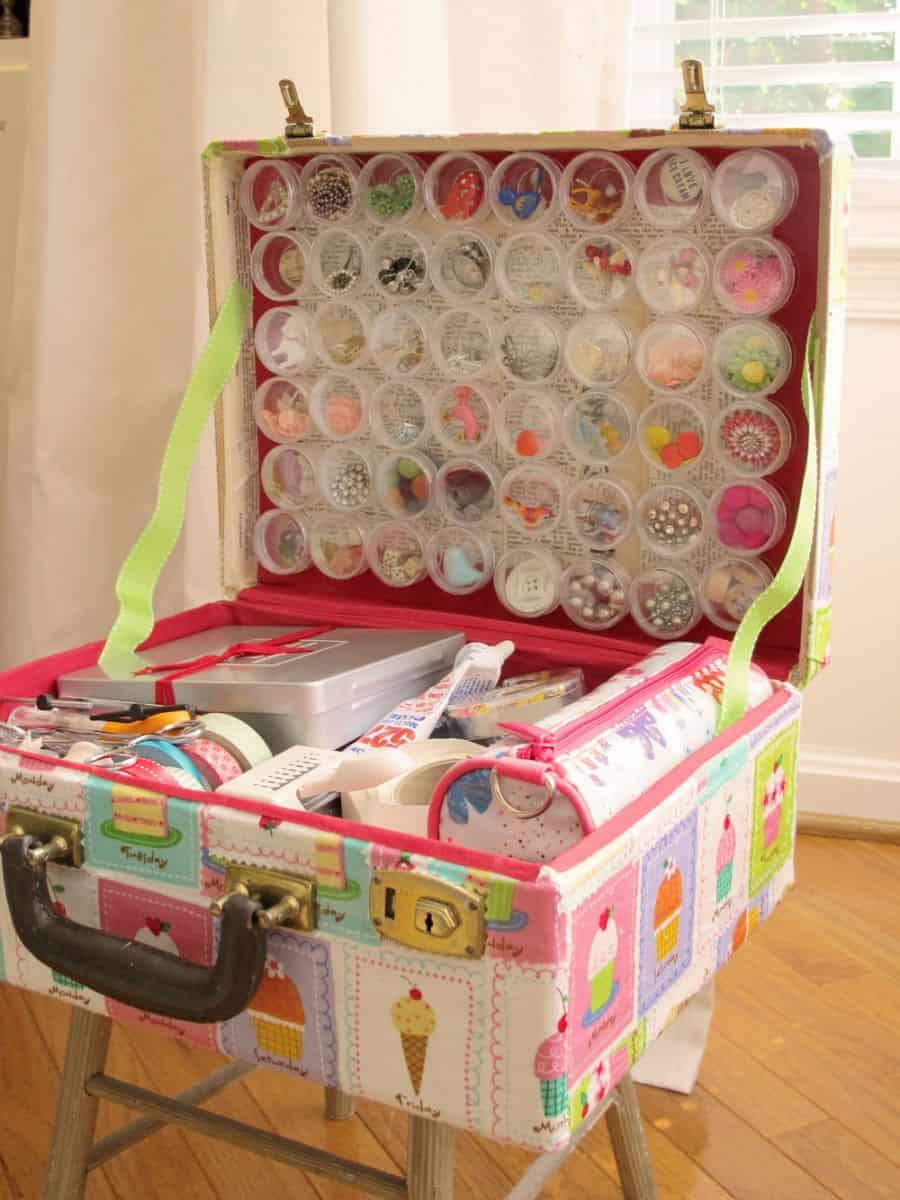 Craft Organizer Suitcase (via Inspire Co.) Turn an old suitcase into a kids' storage craft area – everything they need is at their fingertips.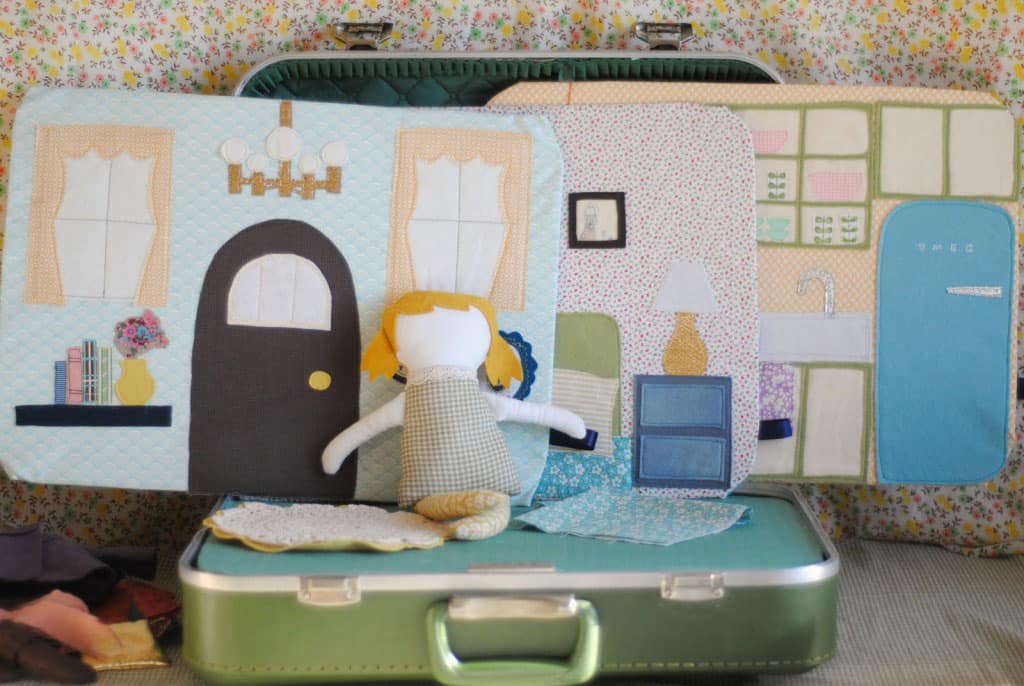 Doll Suitcase (via Prudent Baby) If you're a crafty sewer, consider making this adorable soft doll, as well as her wardrobe and backdrop.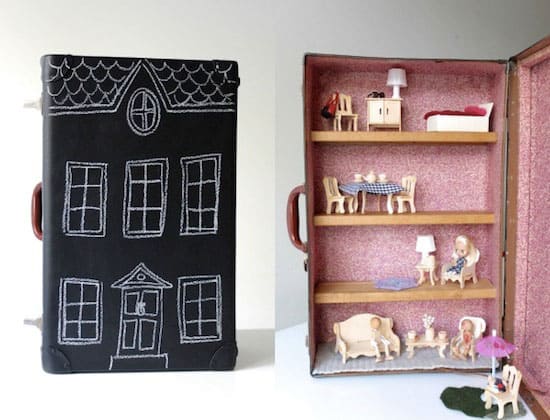 Dollhouse Suitcase (via Upcycle That) Make this imaginative, portable dollhouse even more fun and creative by painting its exterior with chalkboard paint.