Here's a fun art project. For their 2014 NASA Langley Research Center art contest, NASA prompted K-12 students in an area of Virginia to imagine "colorful visions of bold astronauts, interplanetary space travel and roving robots" to support this year's theme of "The Future Is Now". The idea of "The Future Is Now" is to think about how current technology is achieving what was once thought of as science fiction but is becoming reality. Check out the vibrant and out of this world pieces of art that were submitted.
This is an inspiring way to think of art themes for your own children and see how they depict interesting topics or interests through their own eyes.
(Images via NASA Langley's Flickr)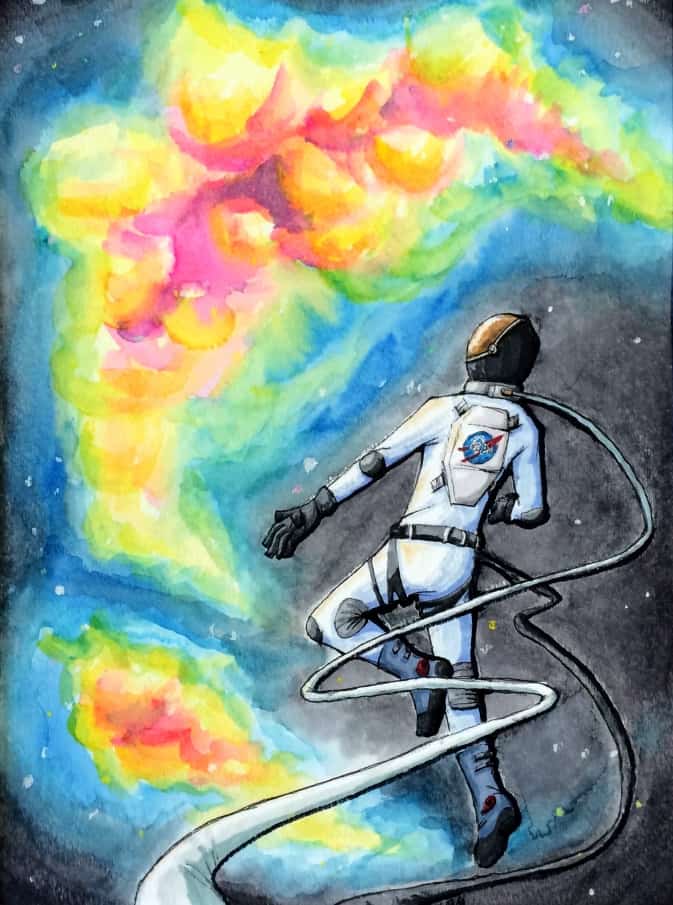 (Above) Grand prize winner from Tabb High School Junior, Rachel Pike.