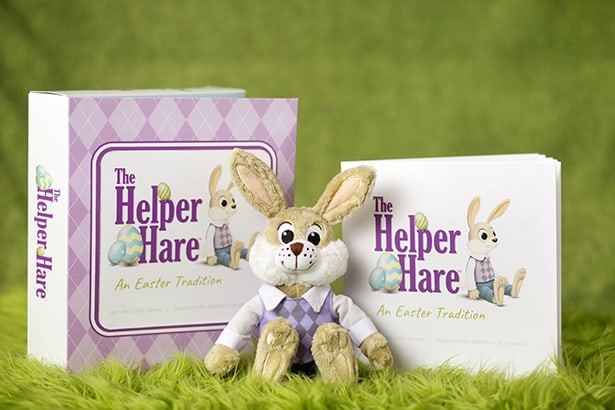 This is the story of the magic behind Easter. The Easter Bunny is very busy as you can imagine, and without his Helper Hares, Easter might not happen. These Hares build the toys, paint the eggs, make the chocolates, and everything else Easter. The Easter Bunny also likes to know how your children are behaving, and if they have been helpful and good.
A week or two before Easter, The Helper Hare™ will show up at your home and see how your children behave. The Hare wants to see how helpful and good they can be. At night while they sleep, the Hare will report back to the Easter Bunny on what has been seen. Day after day the Hare returns to your home, until Easter Eve.
Each day your children will look for and find the Hare. Encourage your children to show and tell The Helper Hare all of the helpful and good things they do. The Helper Hare can be hugged, held and played with, but at the end of each day, your children should return the Hare to where it was found. The Helper Hare™ An Easter Tradition is fun for the whole family.
Use Promo Code for 30% off – HELLO2018 (ends March 20, 2018)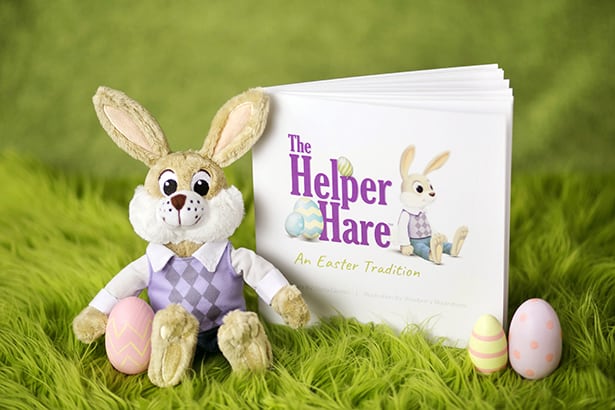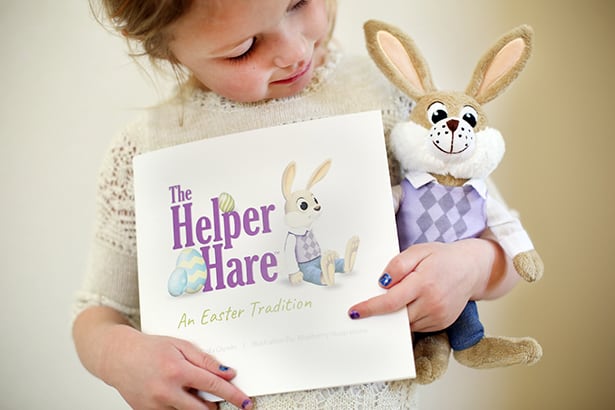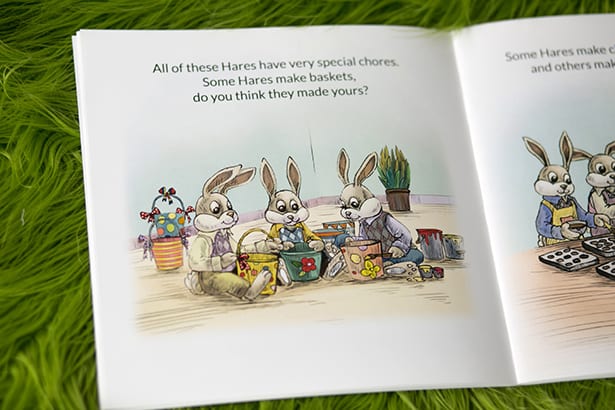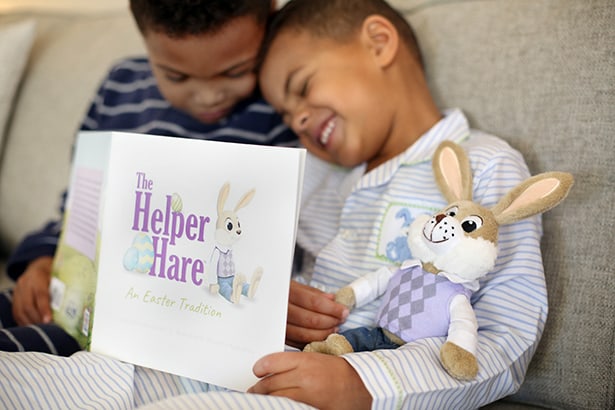 Thank you to The Helper Hare for sponsoring this post.