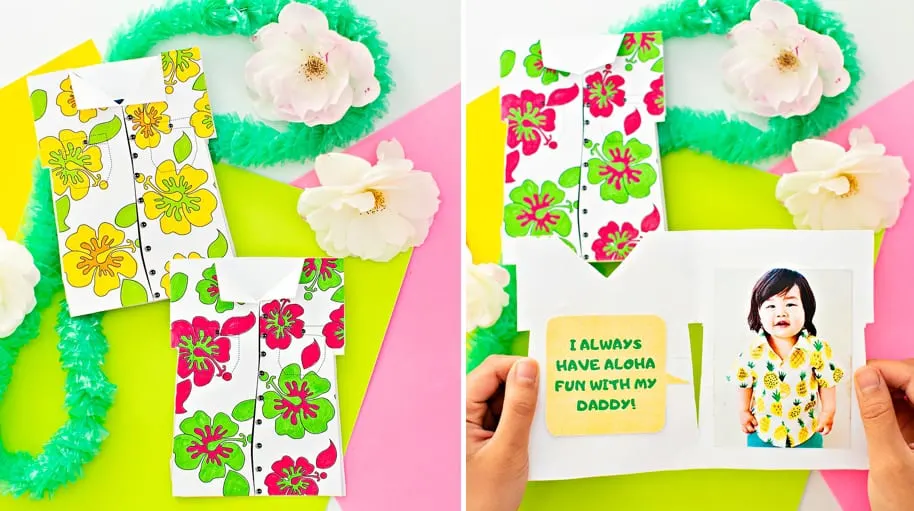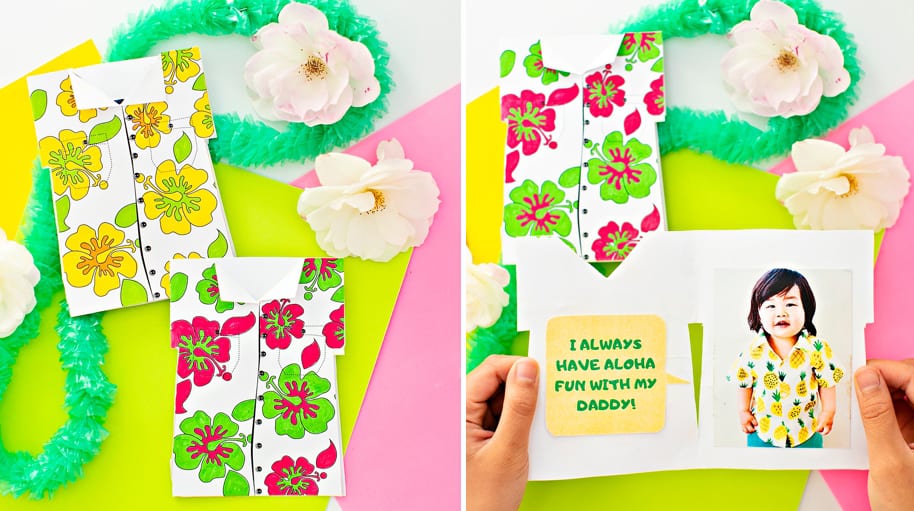 Follow us on Instagram for more fun ideas for kids!
Scroll down to watch and follow how to make this cute Hawaiian Shirt Father's Day Card Printable. Make sure to subscribe to our channel for more fun kids crafts and ideas!
Show Dad he's "Aloha" fun this Father's Day with this adorable Hawaiian shirt card! We know kids love "hanging loose" with dad so this card is perfect for the laid back dad who loves to have fun!
Make Dad this cute handmade Hawaiian Shirt Father's Day Card Printable to show him how fun he is!
All you need to make this colorful card is the printable template (see below where we got ours).
We also added these fun quotes like "I always have aloha fun with my daddy!" and "hanging loose with my dad is the best!"
You can get those quotes as well in our how-to card at the bottom of the post.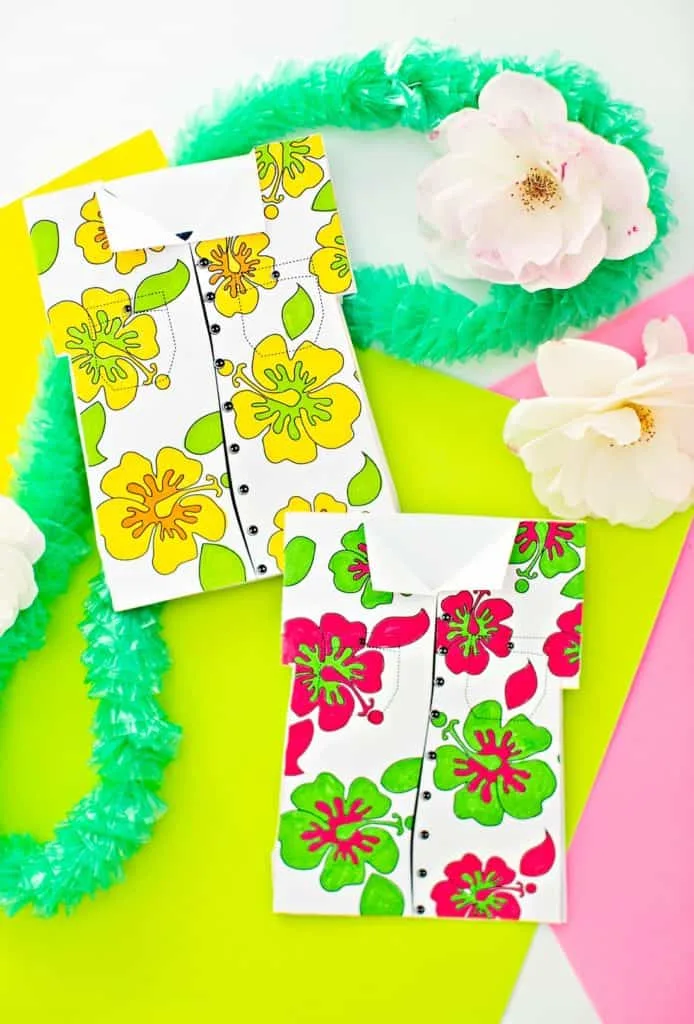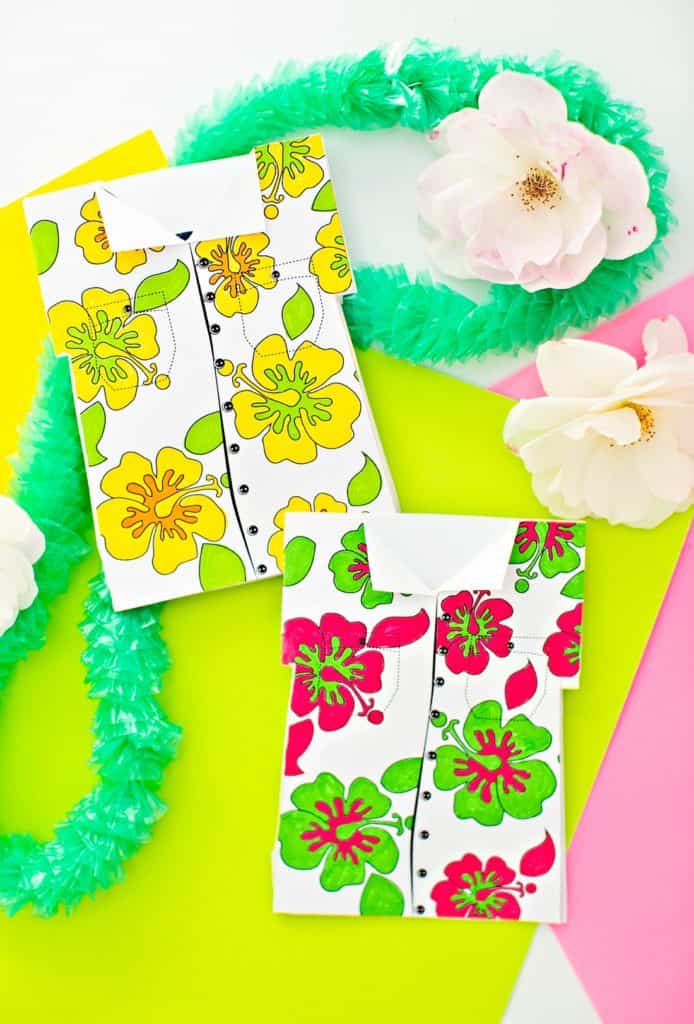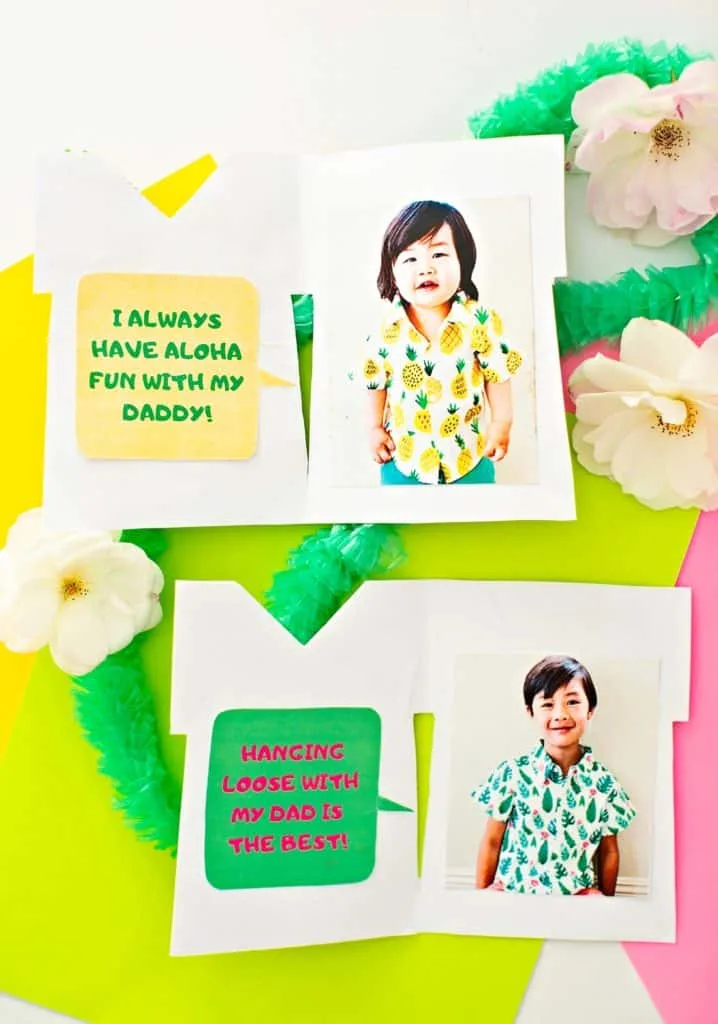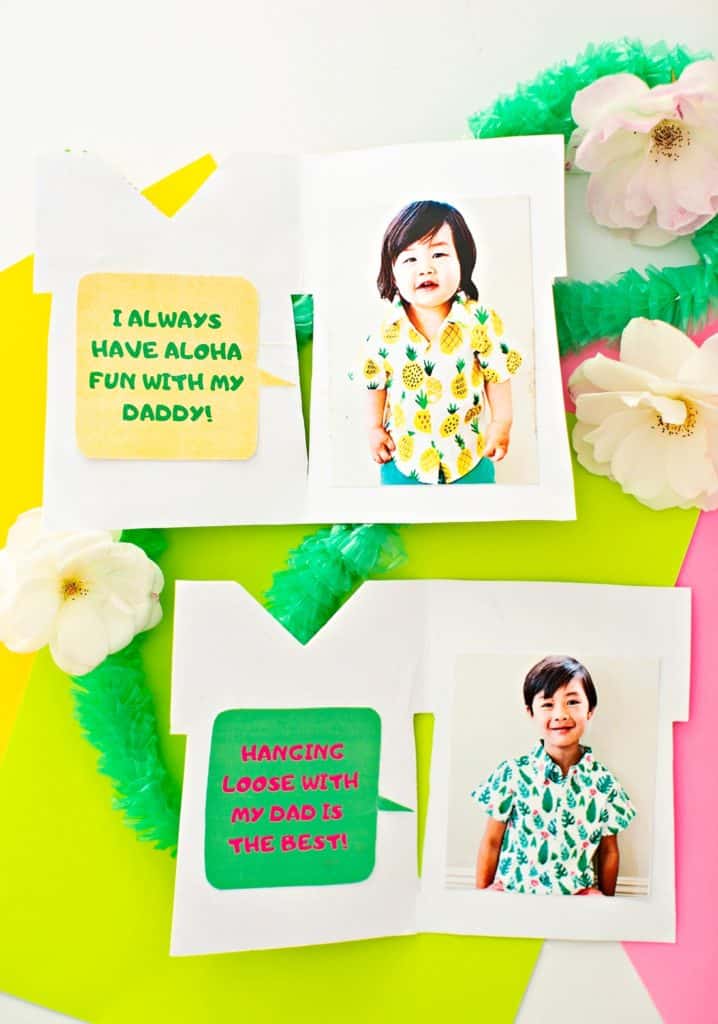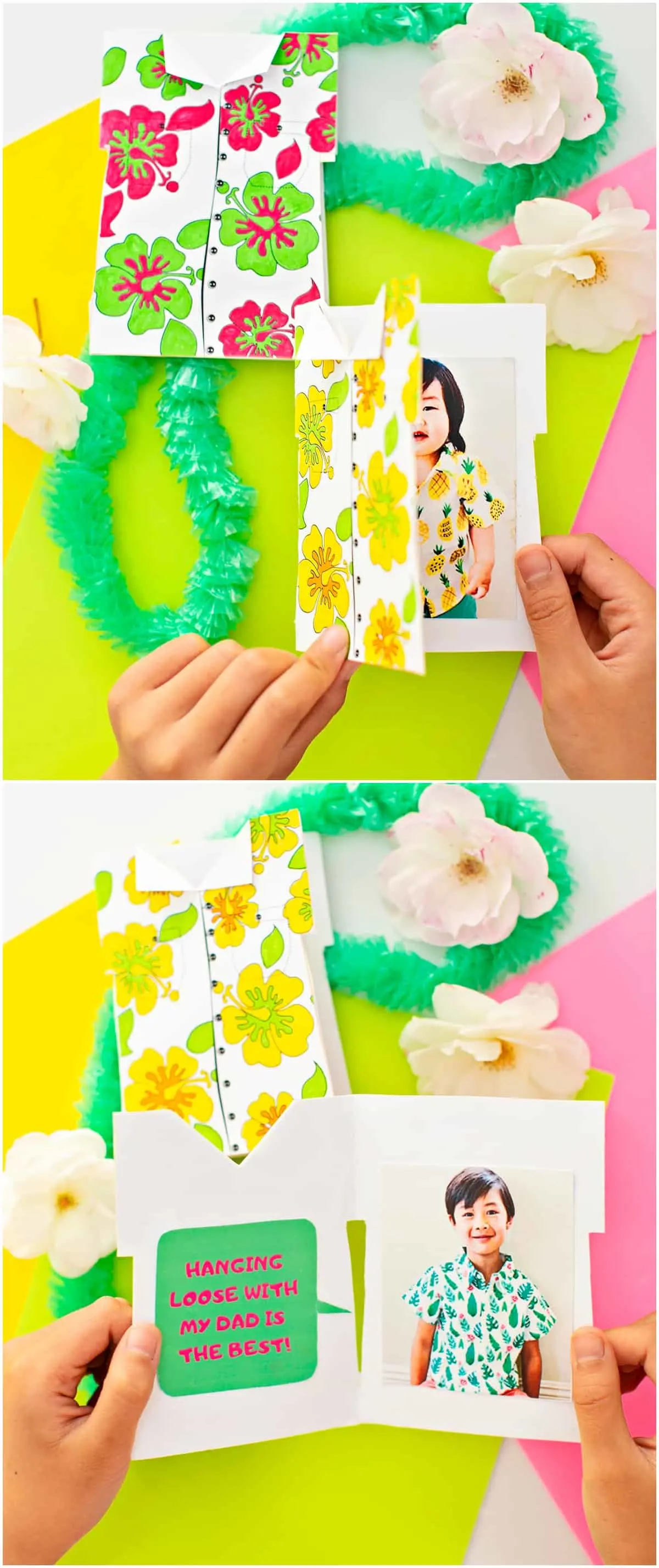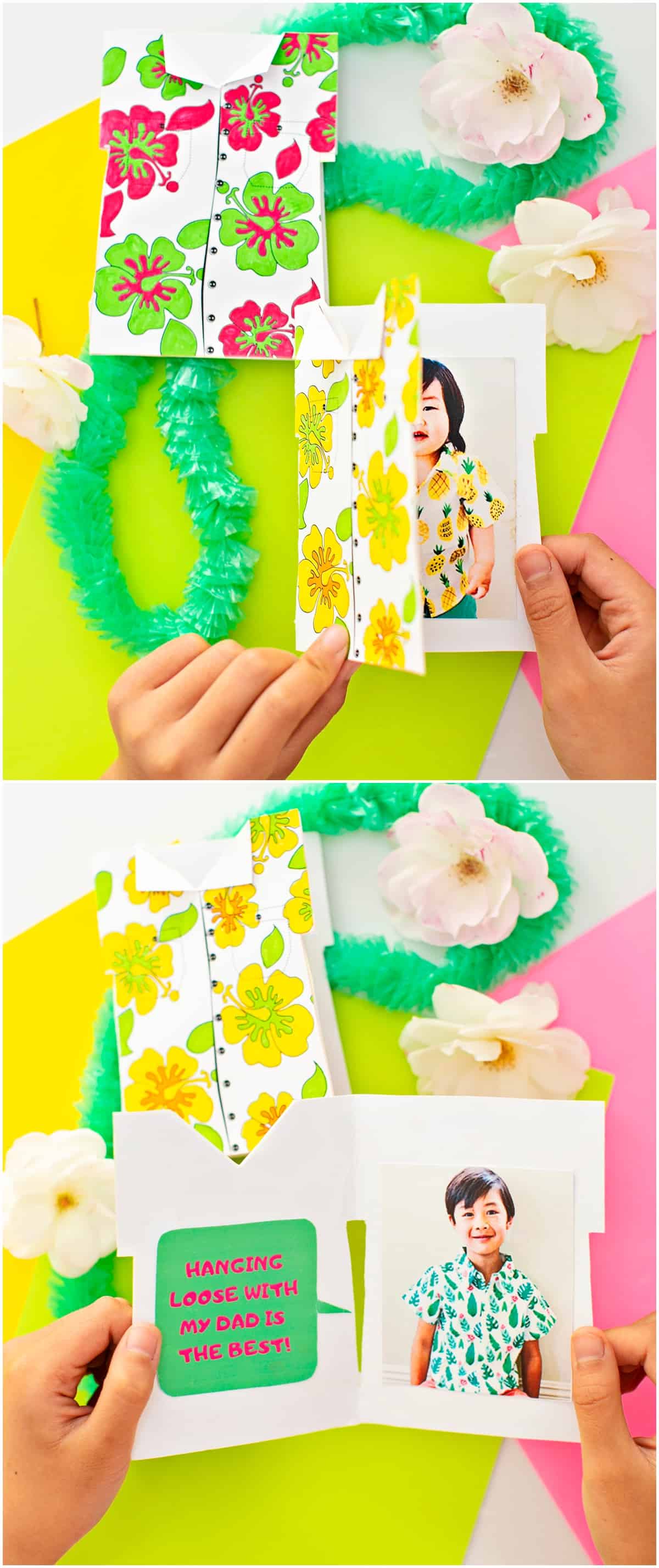 What's great about this handmade Father's Day Card is that it also becomes a fun art project for the kids!
They will love designing dad's Hawaiian shirt. We added an extra special touch, a photo to make the Father's Day card meaningful.
We also went the extra mile to dress up the kids in matching Hawaiian shirts! Of course that is completely optional, but seriously, can you contain the cuteness?
The printable comes with an envelope you can color in as well, but we were happy with coloring just the card!
What markers do you recommend for coloring printable cards?
We love these dual brush Tombow markers which come with a brush and fine tip. They come in brilliant color options and glide on easy for coloring a wide surface area.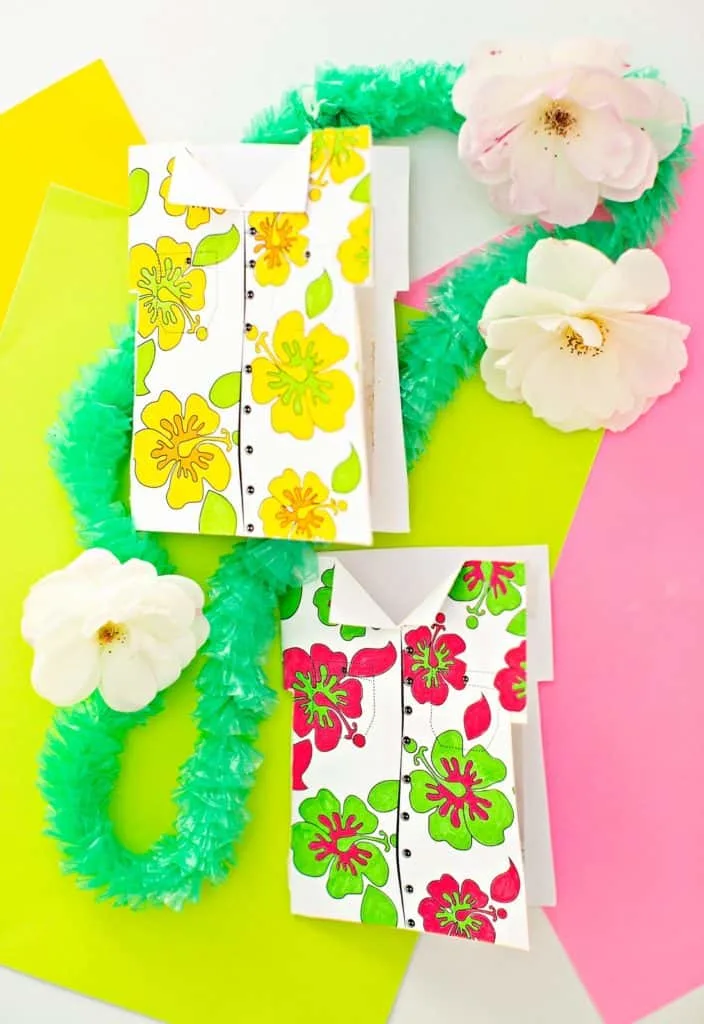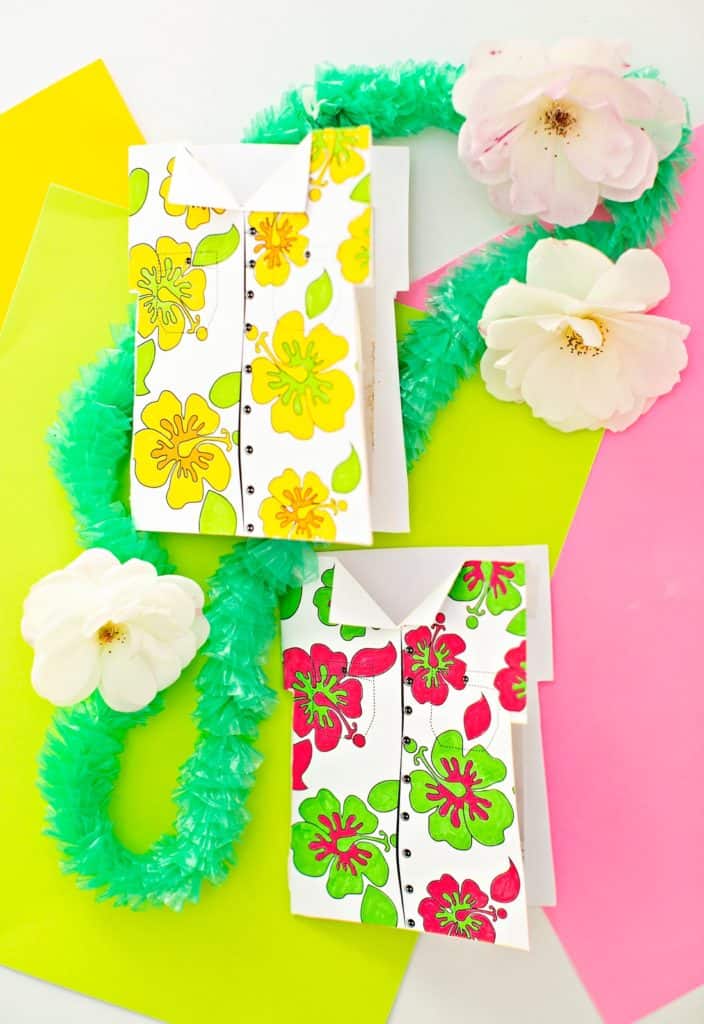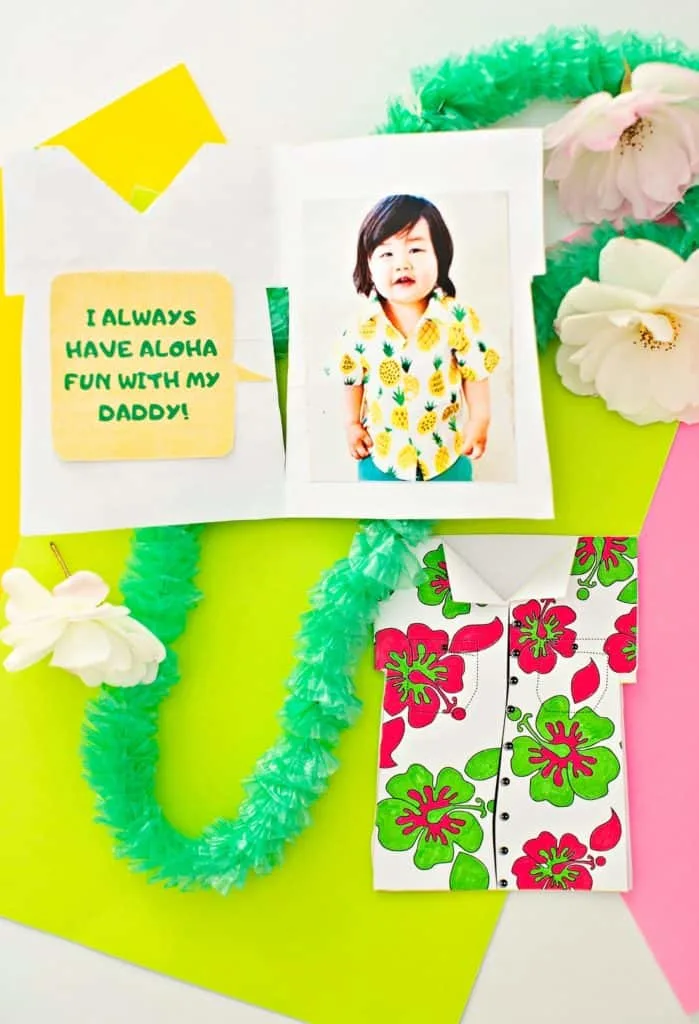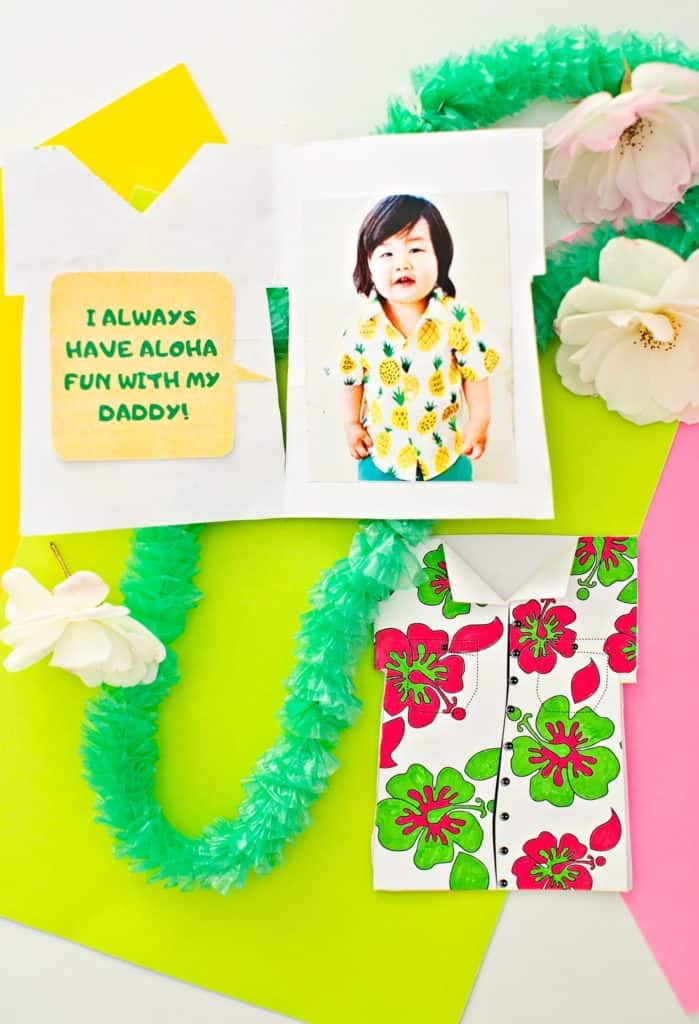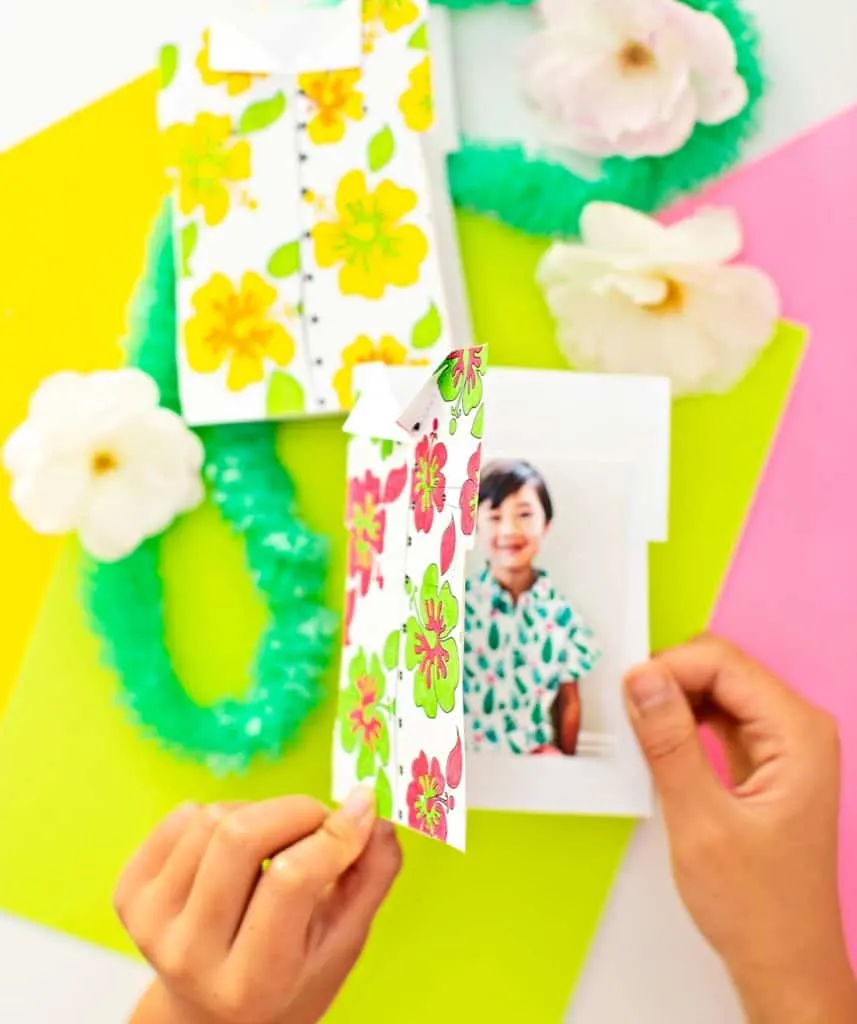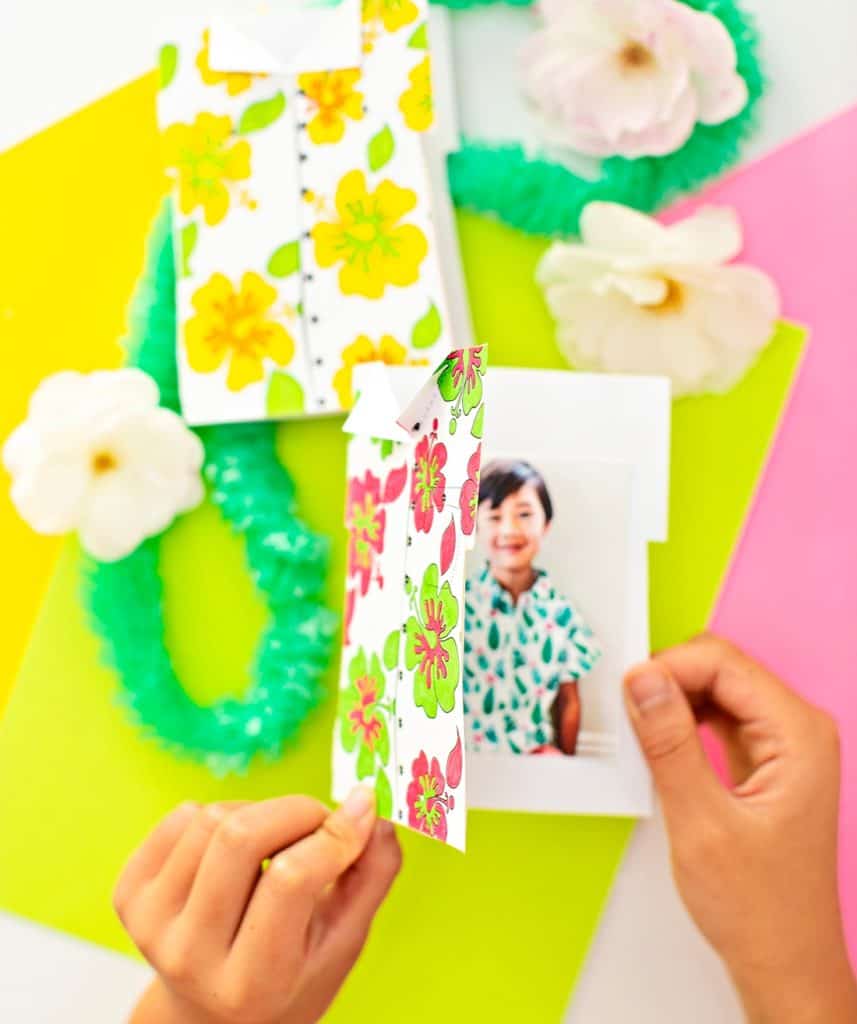 Where did you get those cute Hawaiian shirts for kids?
We got these on Amazon! They come in so many vibrant, fun, island prints and are super soft and comfy at a very affordable price!
What paper do you recommend for printing out photos to put on printable cards?
Honestly? We just use inexpensive cardstock. No need for expensive photo paper. Just size your photo in a Word document, print and cut! We used stick glue to adhere to the card.
This colorful card for Dad is great for a large group of kids or class since it's a printable! Just print a bunch and provide some coloring markers, pencils, or crayons.
Dad's going to love his colorful, unique Father's Day Card this year!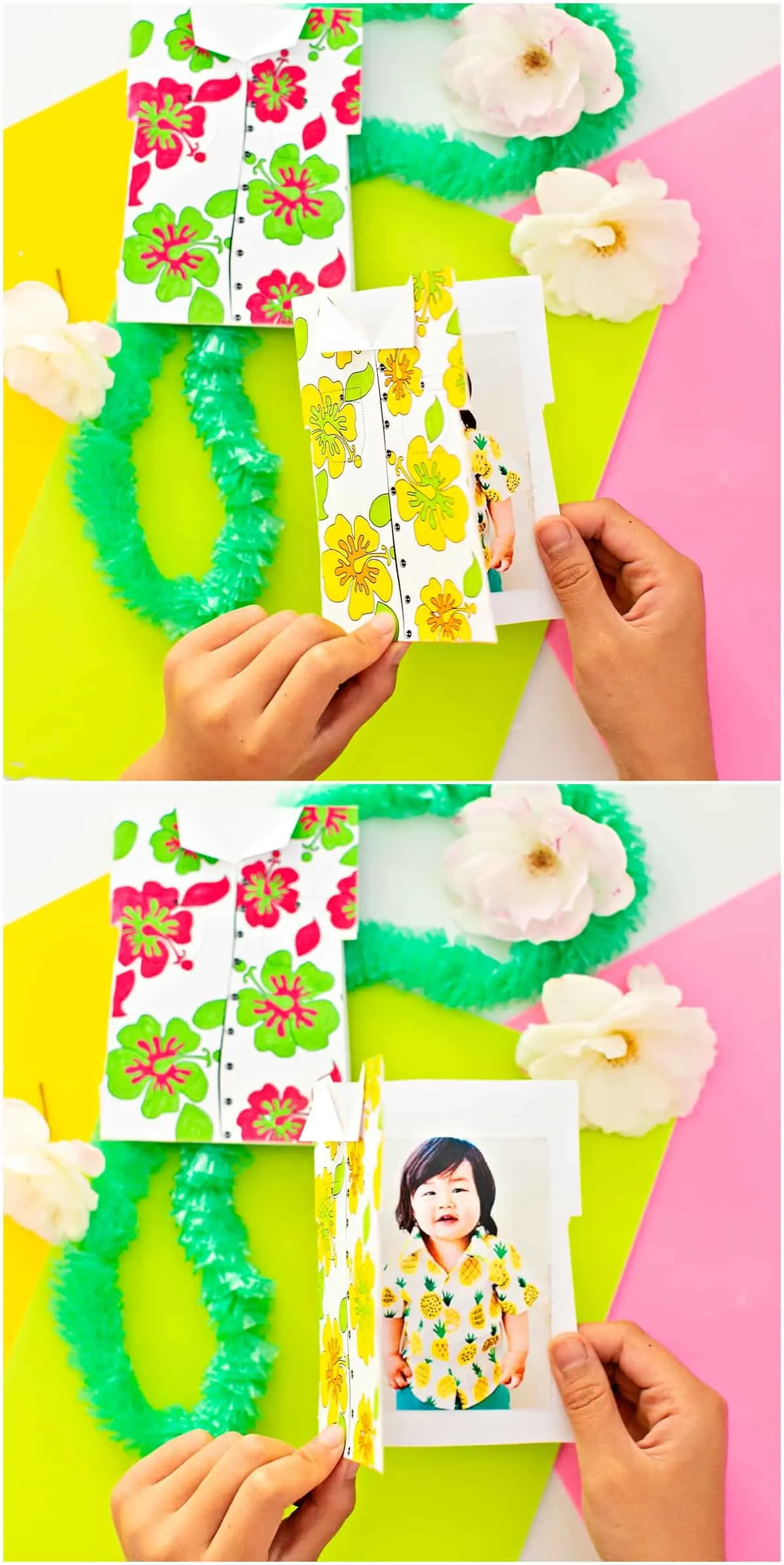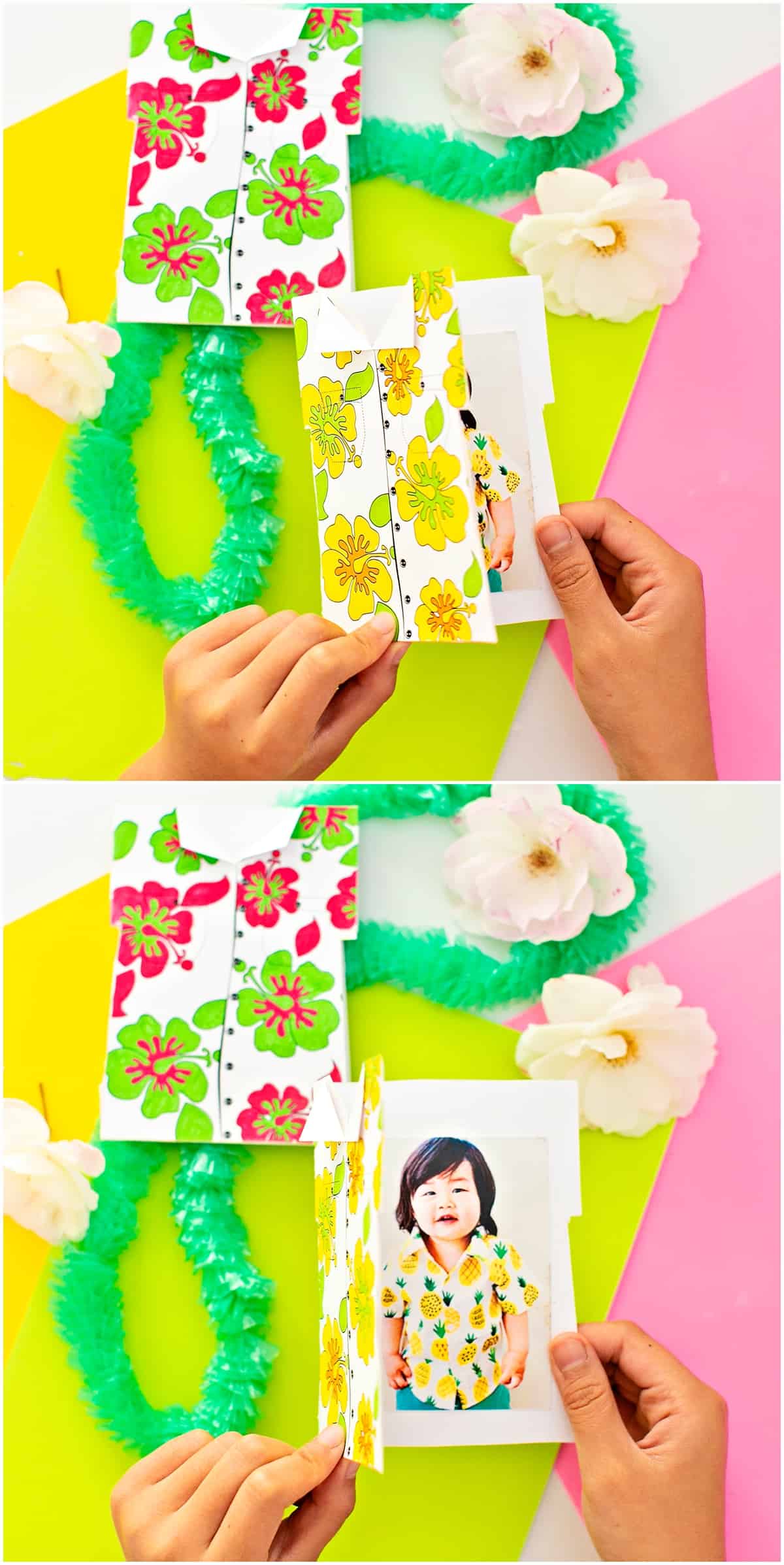 Hawaiian Shirt Father's Day Card Printable -Materials:
Printable Card (we used the one from Etsy shop Kudzu Monster) scroll down below to get the link in our DIY How-To Card
Scissors
Glue
Printable quotes (scroll down if you want to use ours in the DIY How-To Card)
Photo of your child
Printer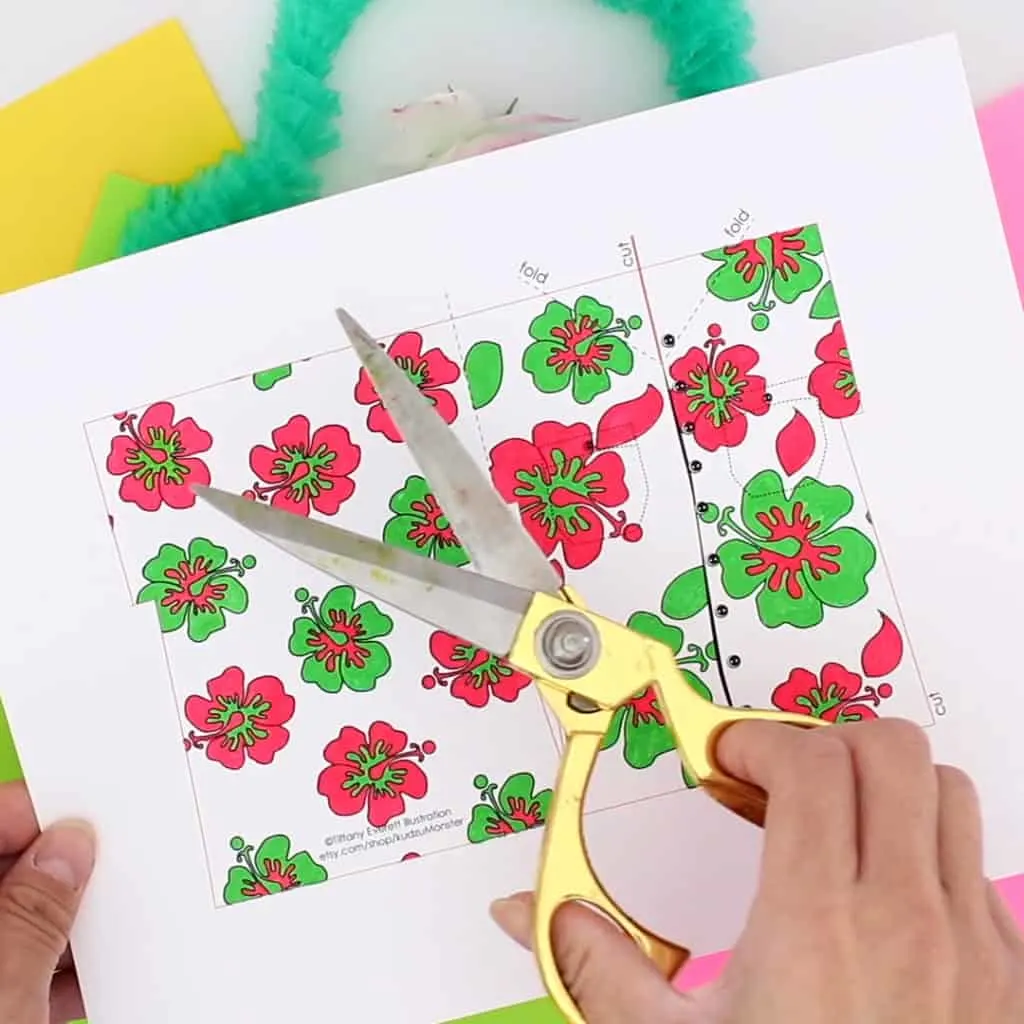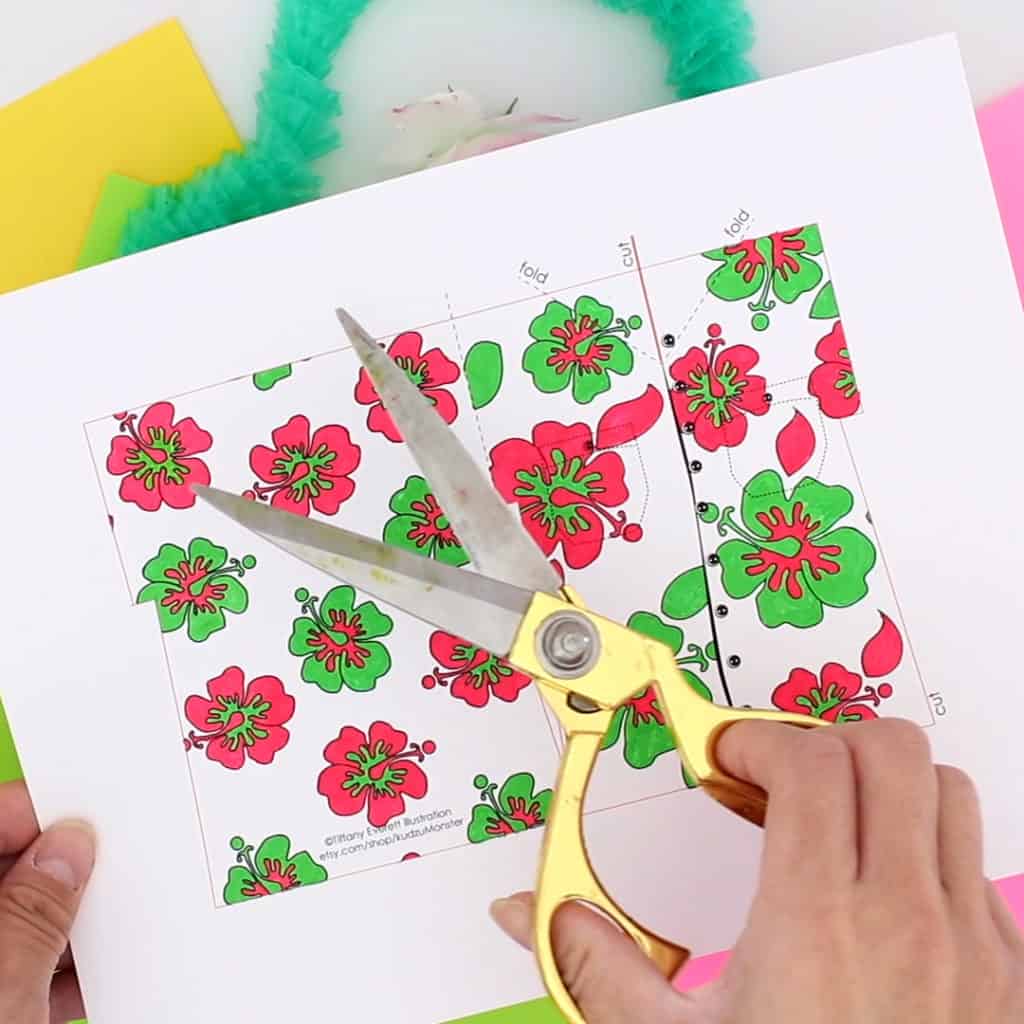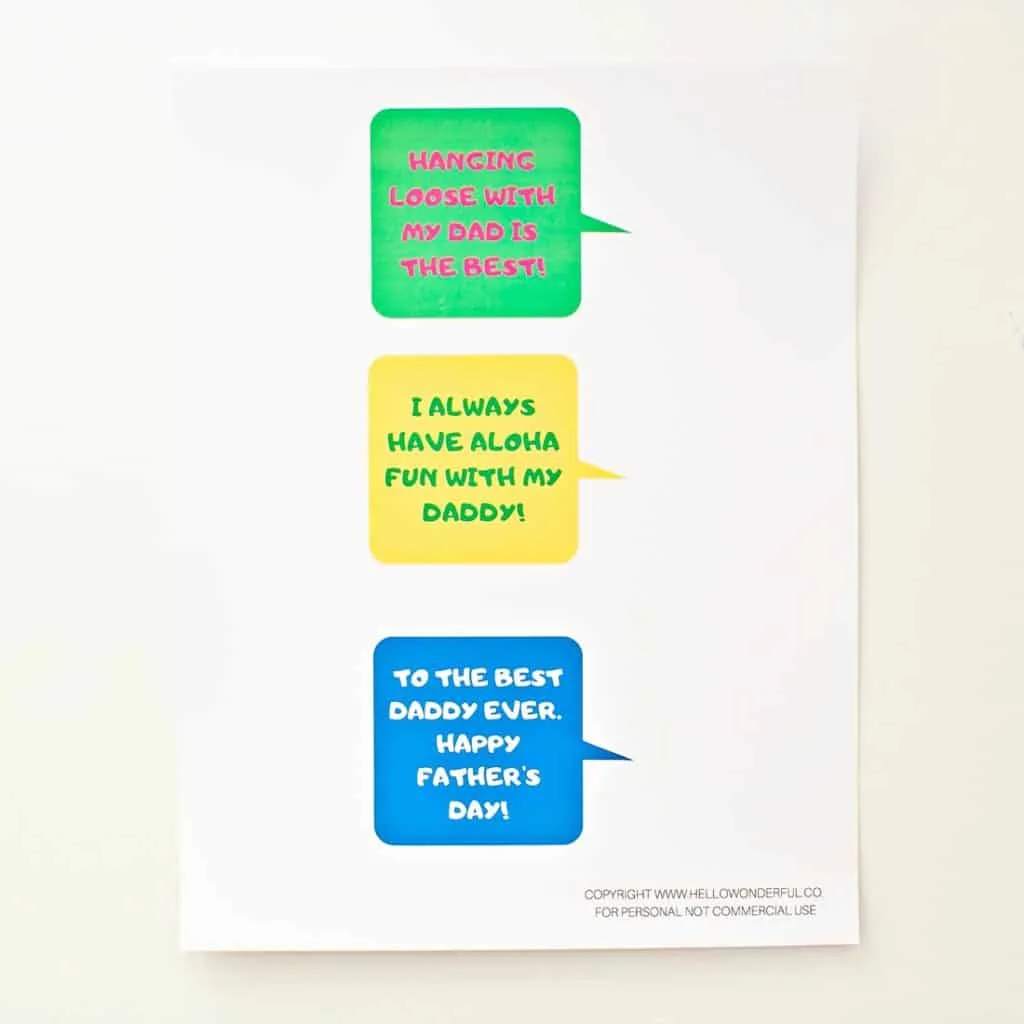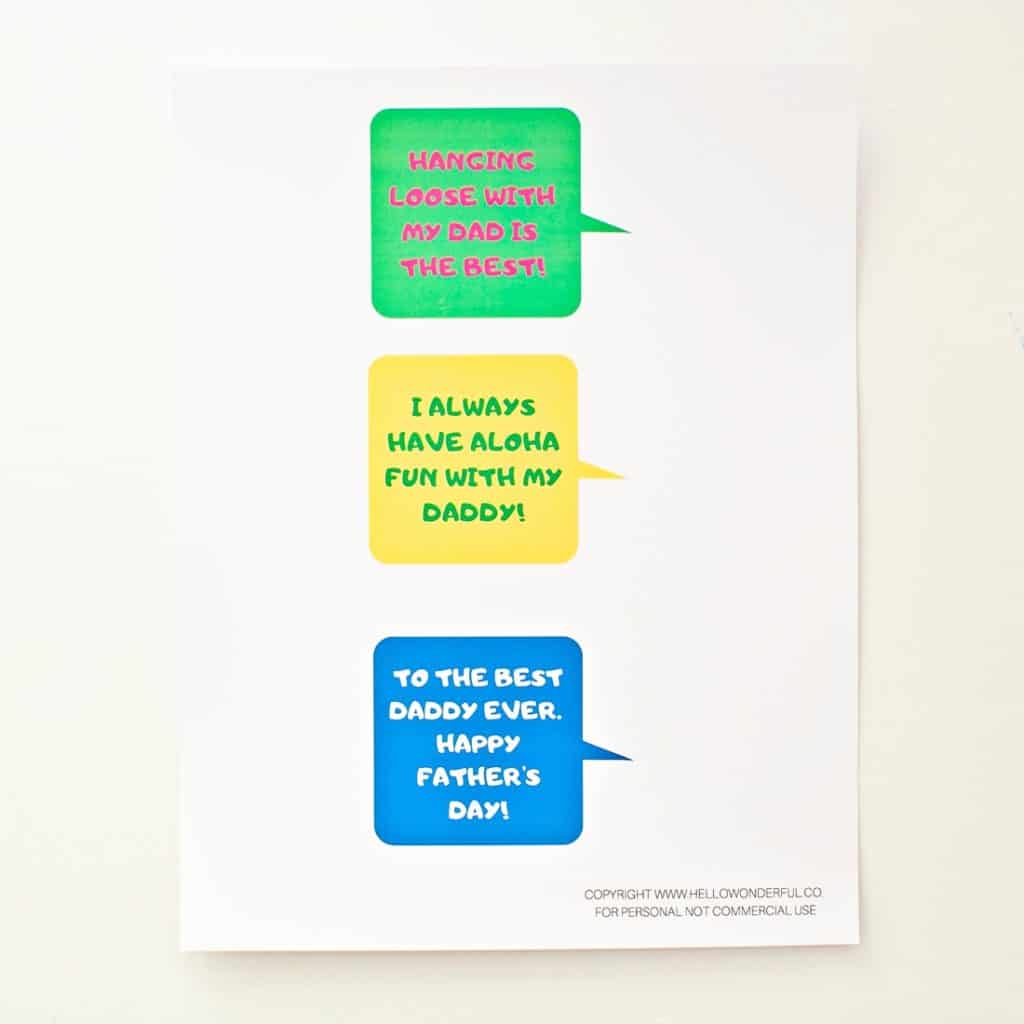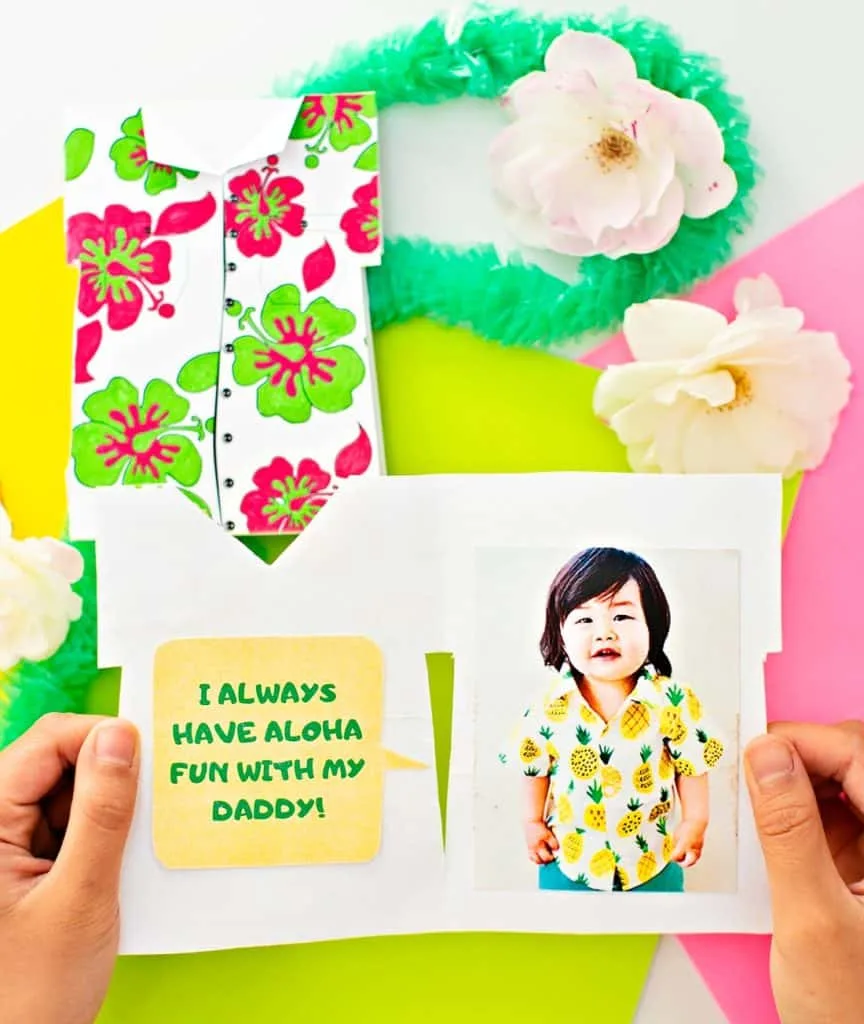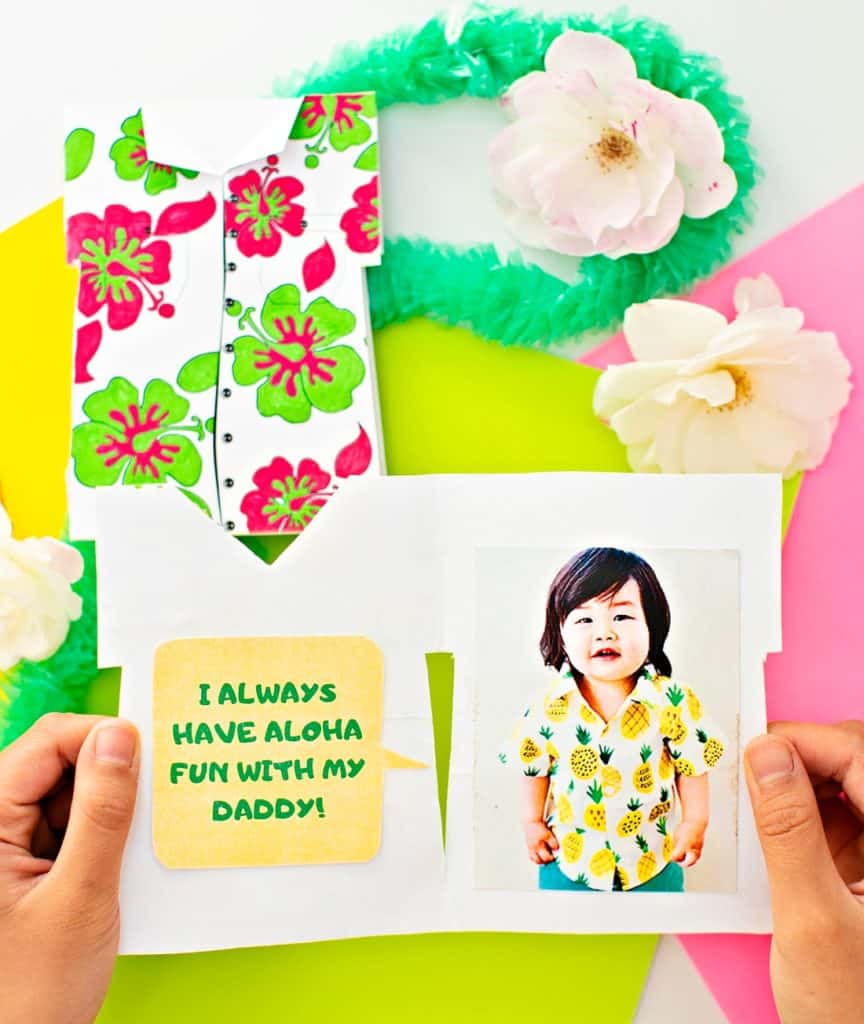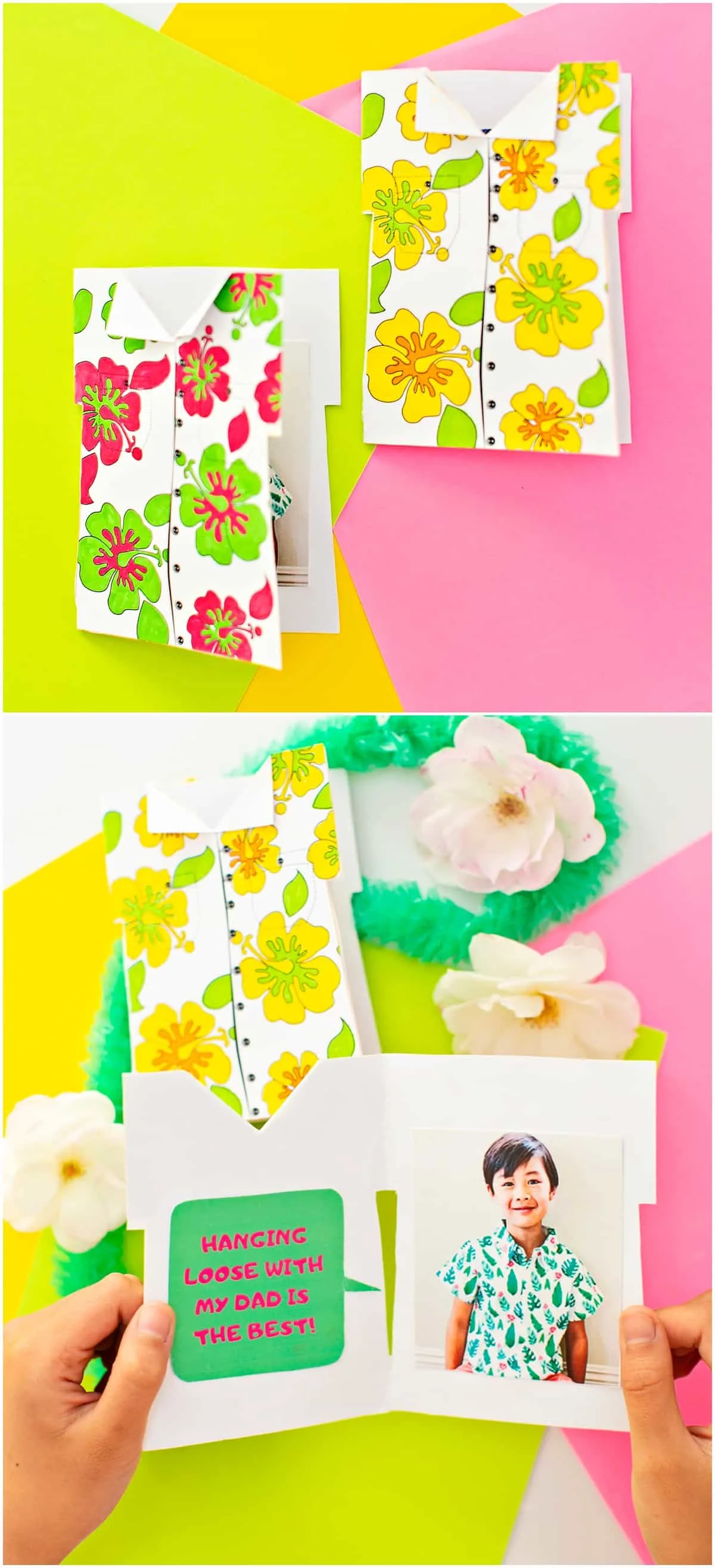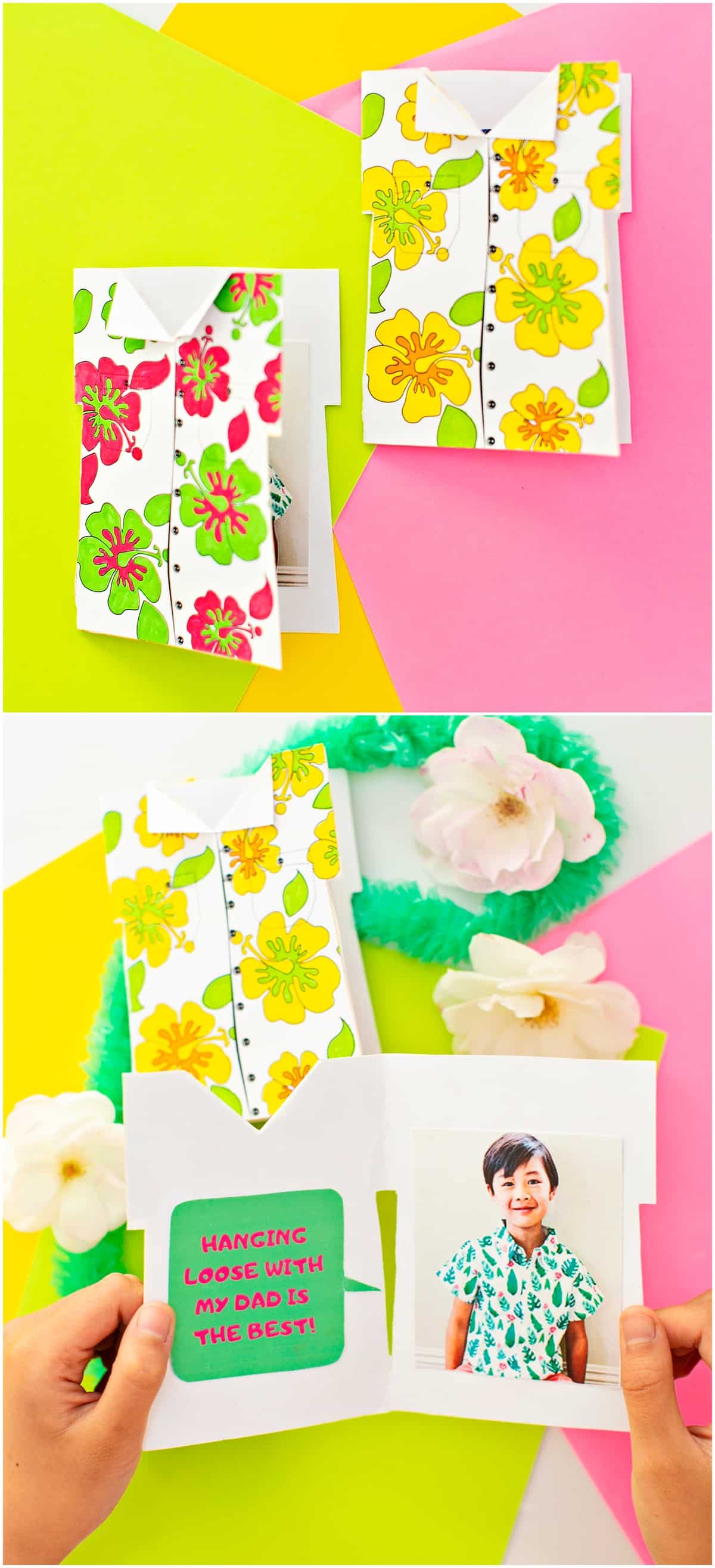 Yield: Father's Day Hawaiian Shirt Card
HAWAIIAN SHIRT FATHER'S DAY CARD PRINTABLE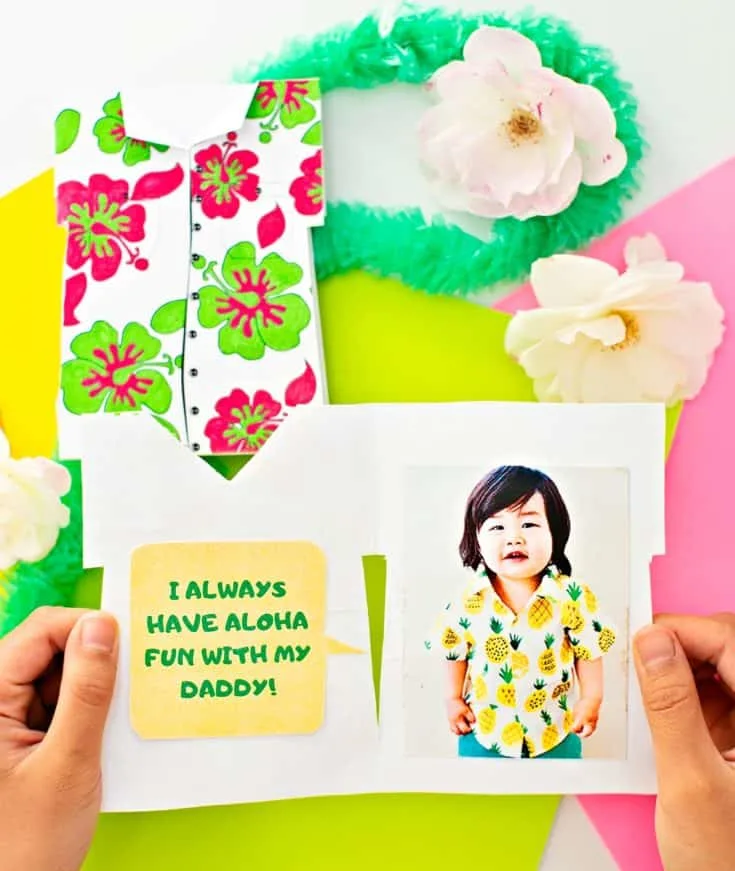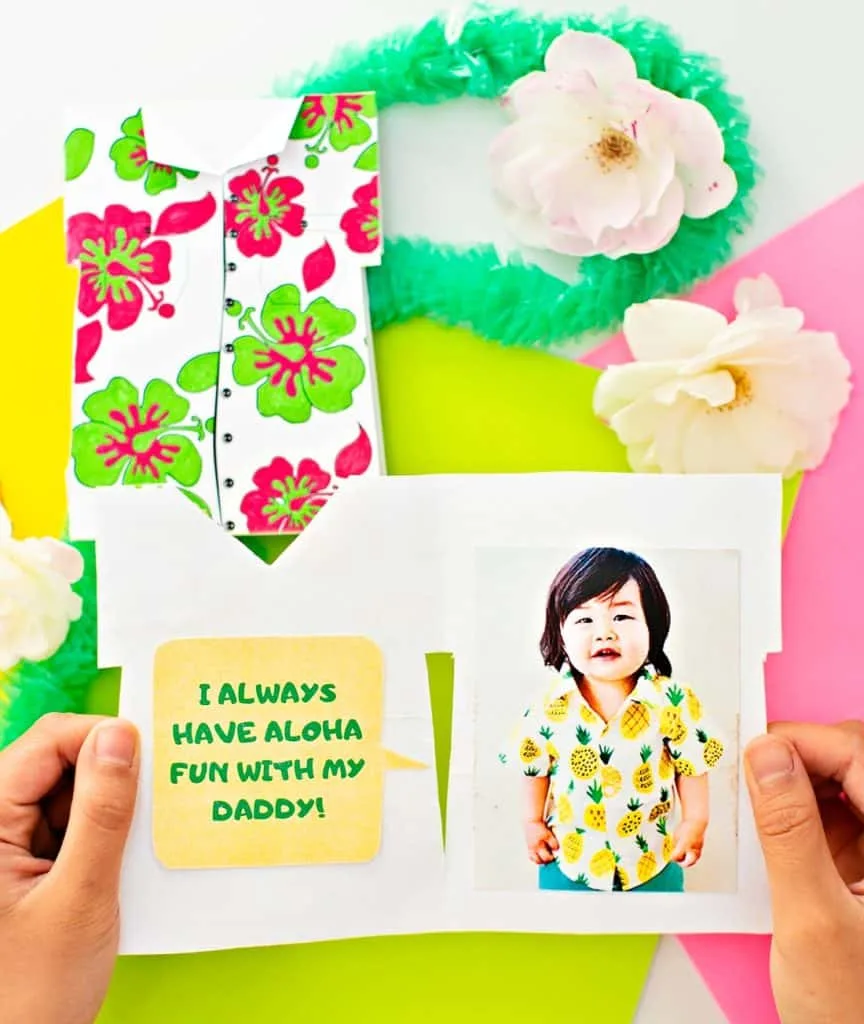 Make Dad this fun handmade Hawaiian Shirt Father's Day Card Printable to show him how fun he is! Kids will love coloring and personalizing card with photo.
Materials
Scissors
Glue
Printer
Photo
Instructions
Step 1. Print out your card and quotes.
Step 2. Have your child color the card.
Step 3. Cut out the card following the directions on where to cut and fold on the card.
Step 4. Print out a photo of your child on cardstock. Glue the photo and quote inside the card.
Watch the video on the post to see how we did it.
Check out the video on this post to see how to make this adorable Hawaiian Shirt Father's Day Card!
Check out more Father's Day Crafts:
________________________________________________________________________________________________
Disclosure: Some of the links in the post above are "affiliate links." This means if you click on the link and purchase the item, we will receive a small affiliate commission. Regardless, we give our promise that we only recommend products or services we would use personally and believe will add values to our readers.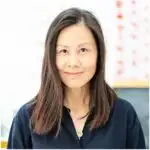 Agnes Hsu is a mom of three and has been inspiring parents and kids to get creative with easy activities and family friendly recipes for over 10 years. She shares her love for creative play and kids food to her 2MM+ followers online. Agnes' commitment to playful learning and kindness has not only raised funds for charity but also earned features in prestigious nationwide publications.