Art prints are such an easy way to dress up your baby nursery or children's room. I adore these digital prints from Mini Learners that offer bright and contemporary nursery art, ABC prints and inspirational sayings.
I had a chance to connect with London-based artist and illustrator Egle Kirlyte who "was a child with a wild imagination, where nature was my playground and everything around inspired me."
At a young age, Egle would spend "countless hours writing down new ideas, drawing new characters and dreaming of becoming an illustrator for children's books."
Egle decided to renew her passion for illustrating and share her art which became ever more present with the birth of her little boy Lucas, "who inspires me to create every single day. I want to teach my son to develop his ideas whatever they are. And show him that when an idea is born in your head, it can only take 5 minutes to write or sketch down, but can be the start of something amazing!"
You can find whimsical animal ABC prints on Egle's shop: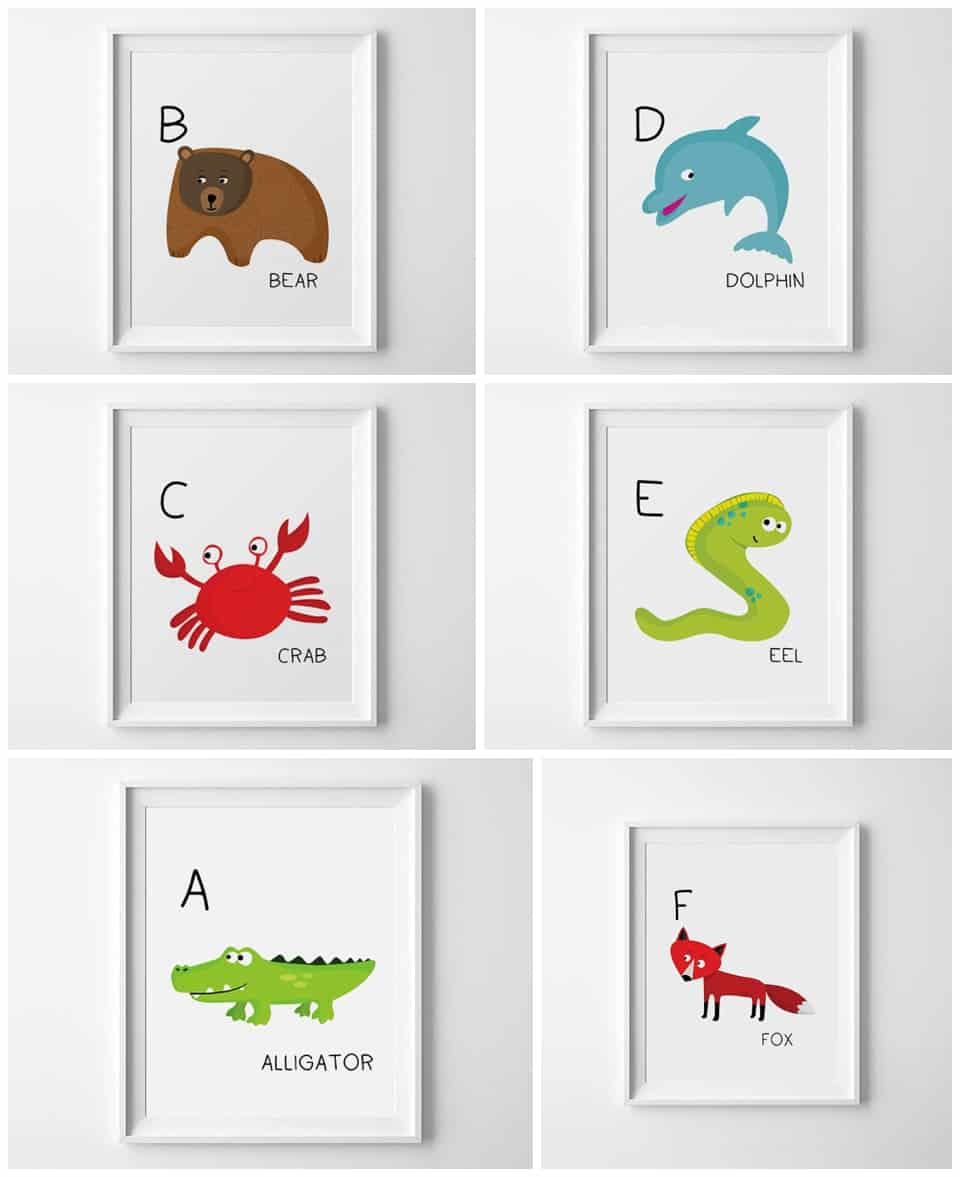 Or inspirational quotes like these: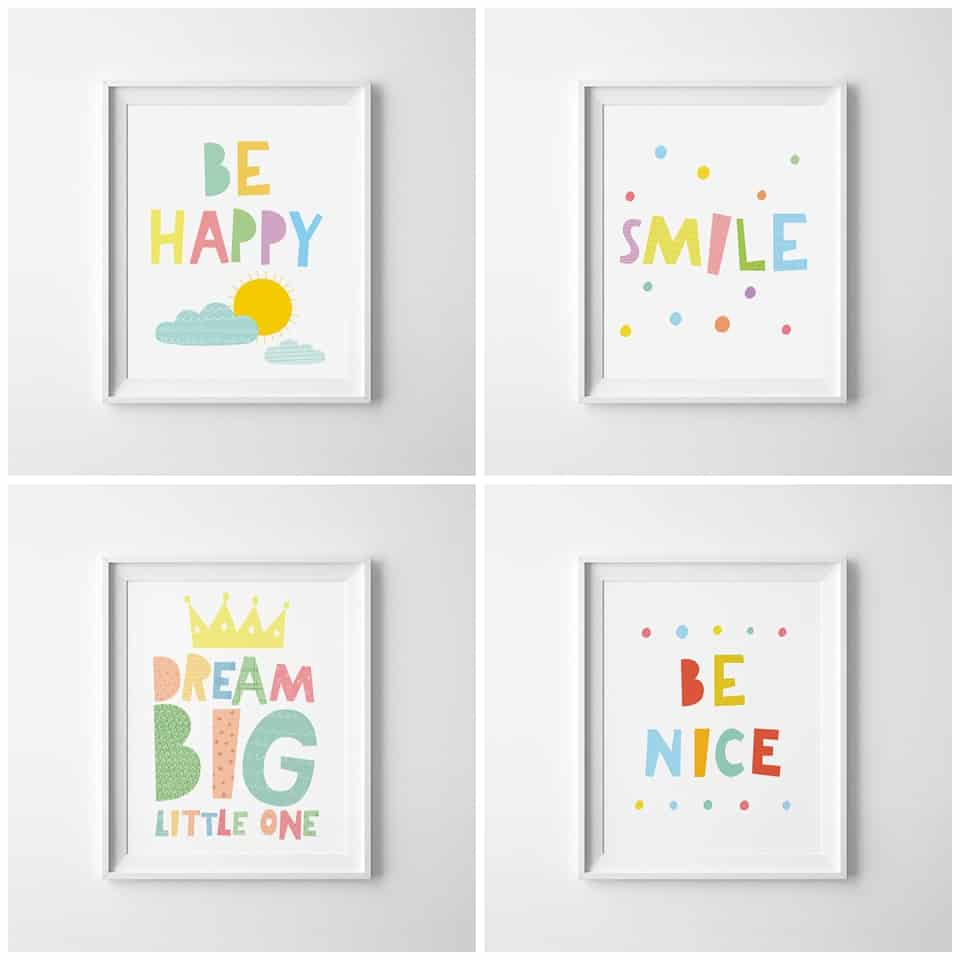 As well as more chic and modern black and white illustrations: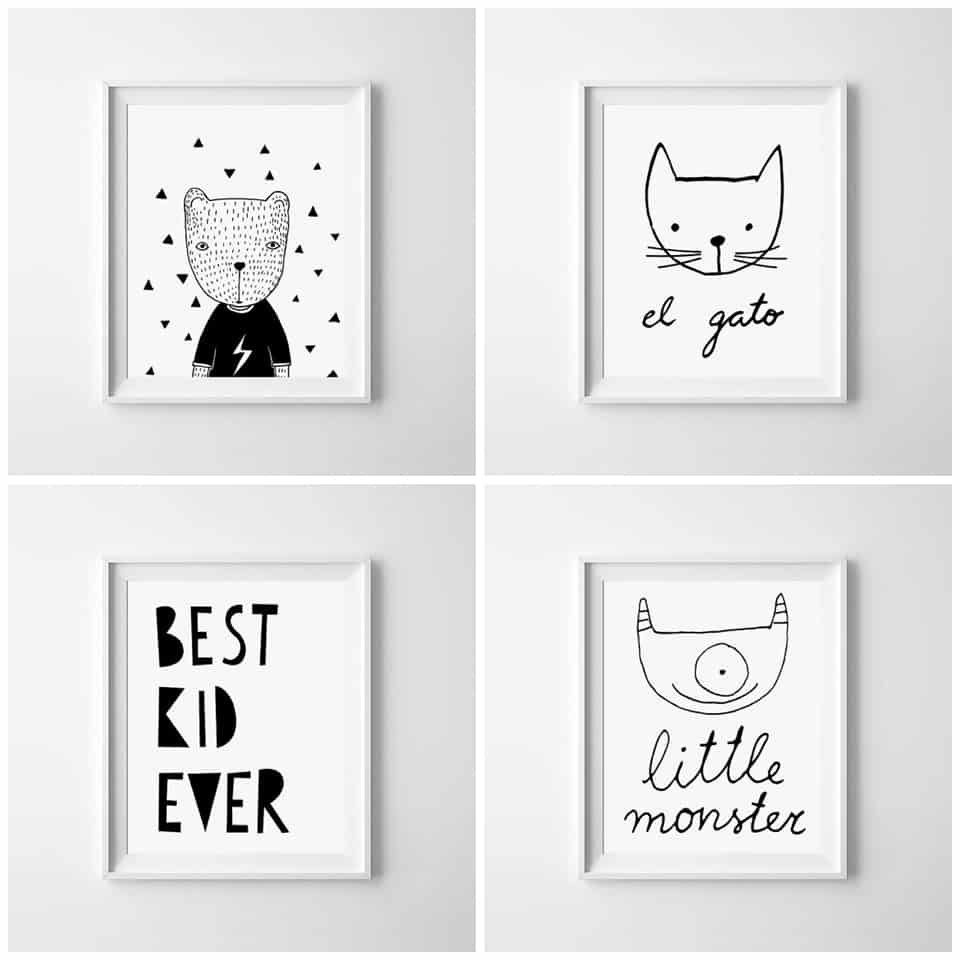 (Photo credit for all images above: Mini Learners)
My personal favorites are the ones I've hung up in my children's room; the Be Happy, Dance in the Rain, and Be Nice prints. The kids love these cheerful and colorful prints which just convey happy feelings.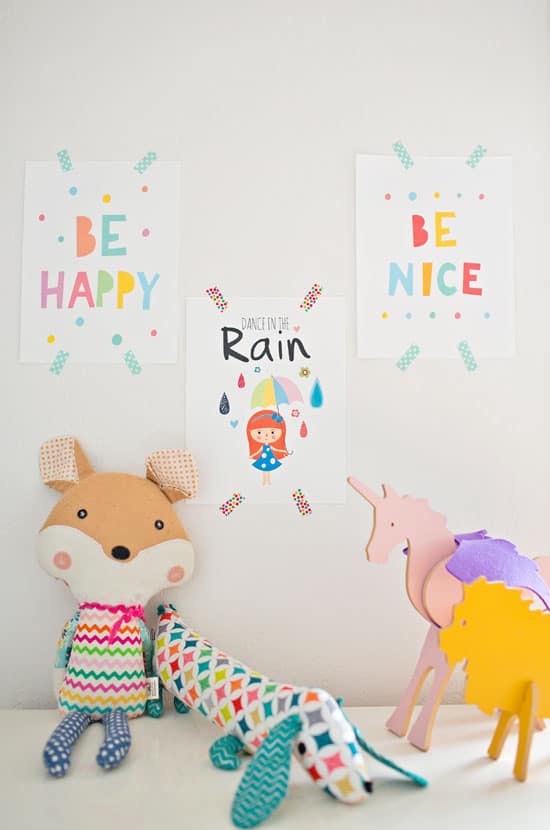 (Image credit: hello, Wonderful)
The best part about these prints is that they all come as instant digital downloads once you purchase them, which also means they are very affordable. They come in 8″ x 10″ or 5″ x 7″ sizea and average about $5 for each print.
Take a look at Mini Learner's full collection of prints here.