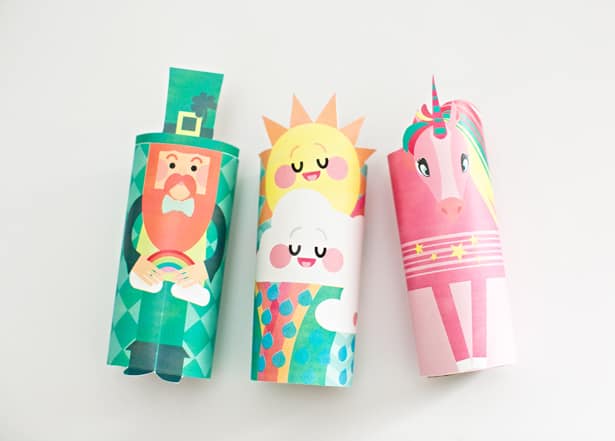 We've got a fun St. Patrick's Day inspired paper tube craft for you that's cheerful and will bring a smile to your kids' face! And it's super easy with these adorable free printables. All you need to do is print, cut, and glue/paste on paper tubes to get started on playing right away.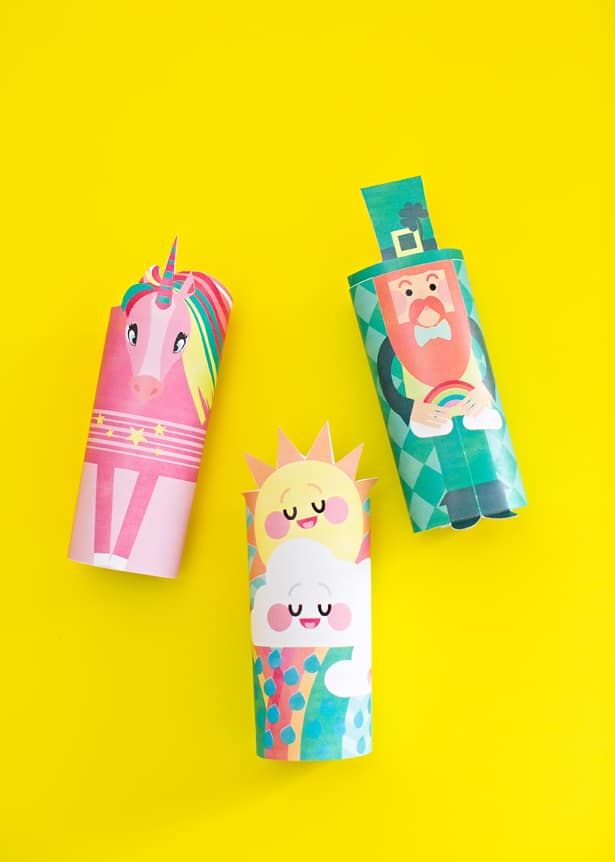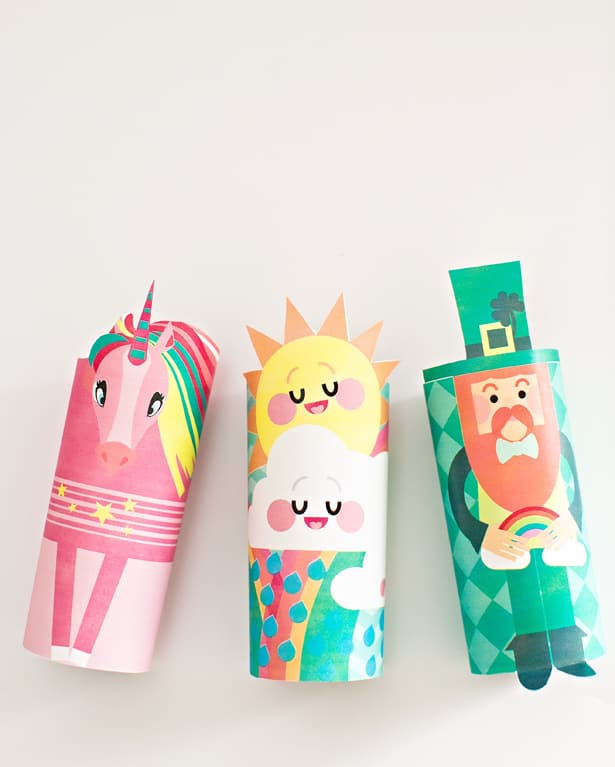 Cloud, Unicorn and Leprechaun Paper Tube Craft – Materials:
– Free printable designs (see below)
– Cardstock, printer, scissors
– Paper tubes
– Tape or glue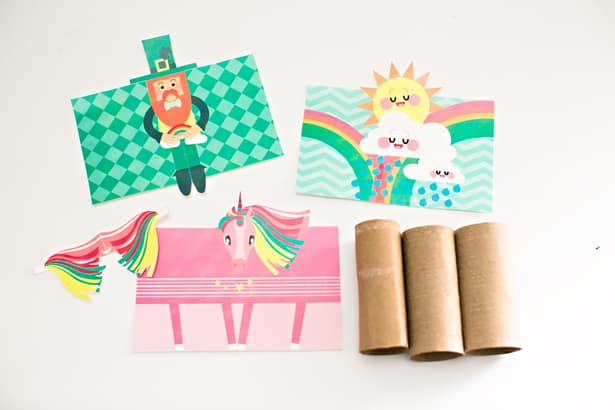 Download and print the templates. Cut around the designs and tape or glue to each paper tube.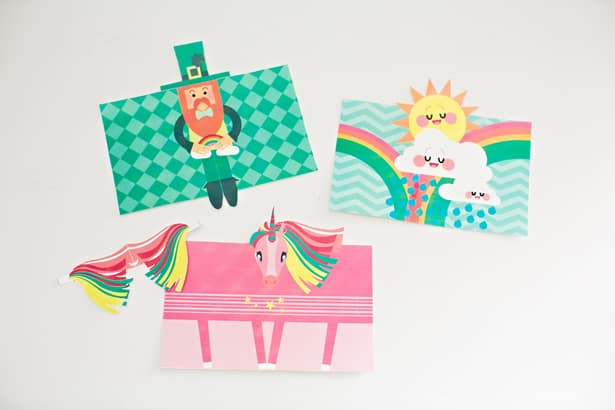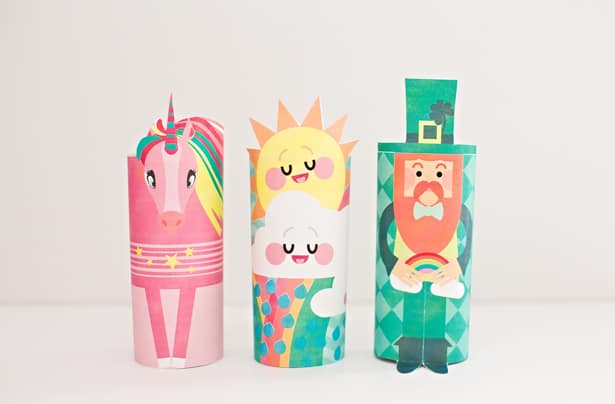 For the unicorn, cut the tail and adhere to the back of the tube as shown below.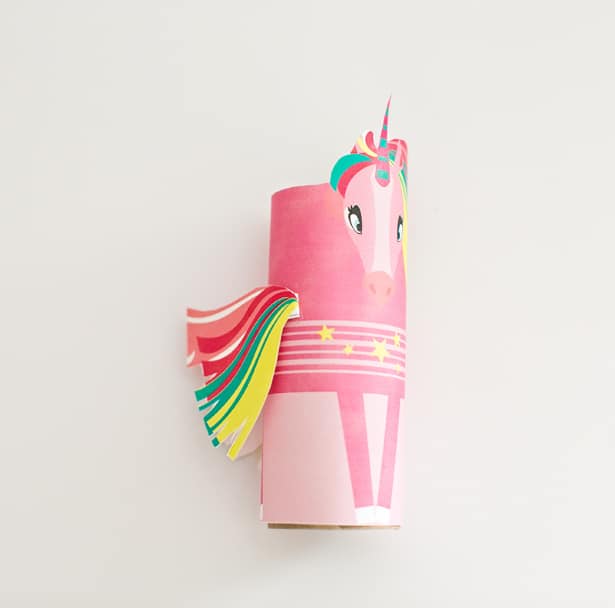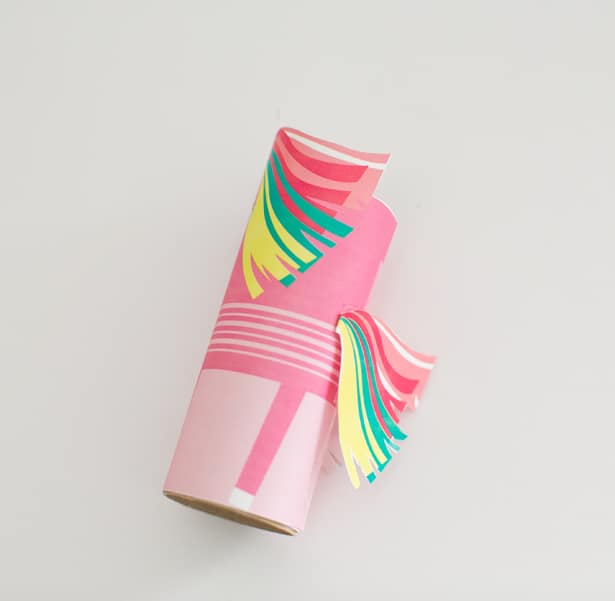 Now you're ready to play! Create a rainbow small world play! Or stuff these with wrapped treats and tuck the ends in for adorable St. Patrick's Day favors.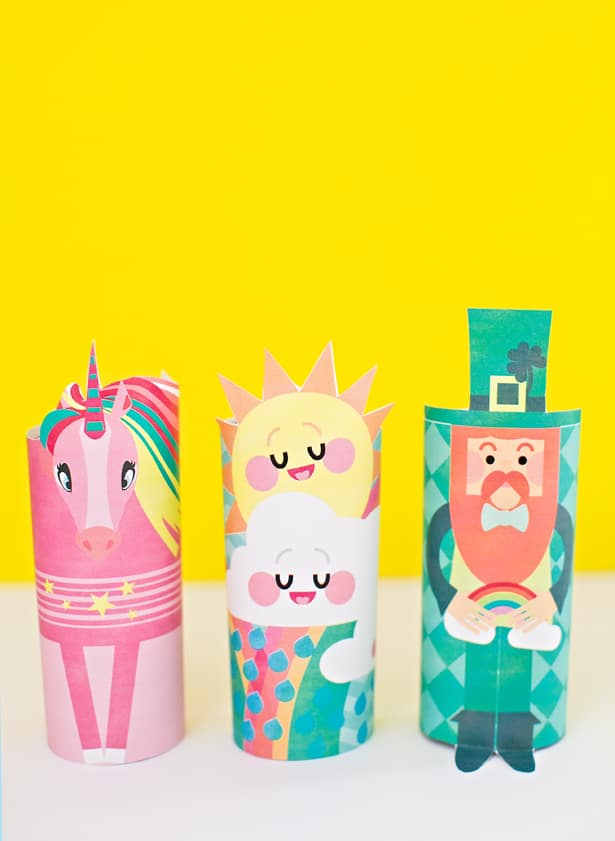 What are your favorite paper tube crafts? Check out the accompanying characters to this whimsical set over at The Art Dream's site! The Abominable Snowman and Mermaid!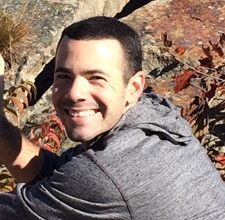 John Lavelle is an artist and art teacher who loves working with all things paper – cardstock, cardboard, foam board, tissue paper, and of course toilet paper tubes. John graduated from the School of Visual Arts with a Bachelors degree in cartooning and earned his Masters degree in Art Education.
Over the past few years, John has been working with young individuals who have ASD, which constantly keeps him on his toes and who are the inspiration behind the creative projects he prepares for their daily art classes. You can follow his latest projects on Instagram and on his site, the Art Dream.