Pebble toys
are a collection of adorable handknit and crochet toys, but their origin is as endearing as their collection.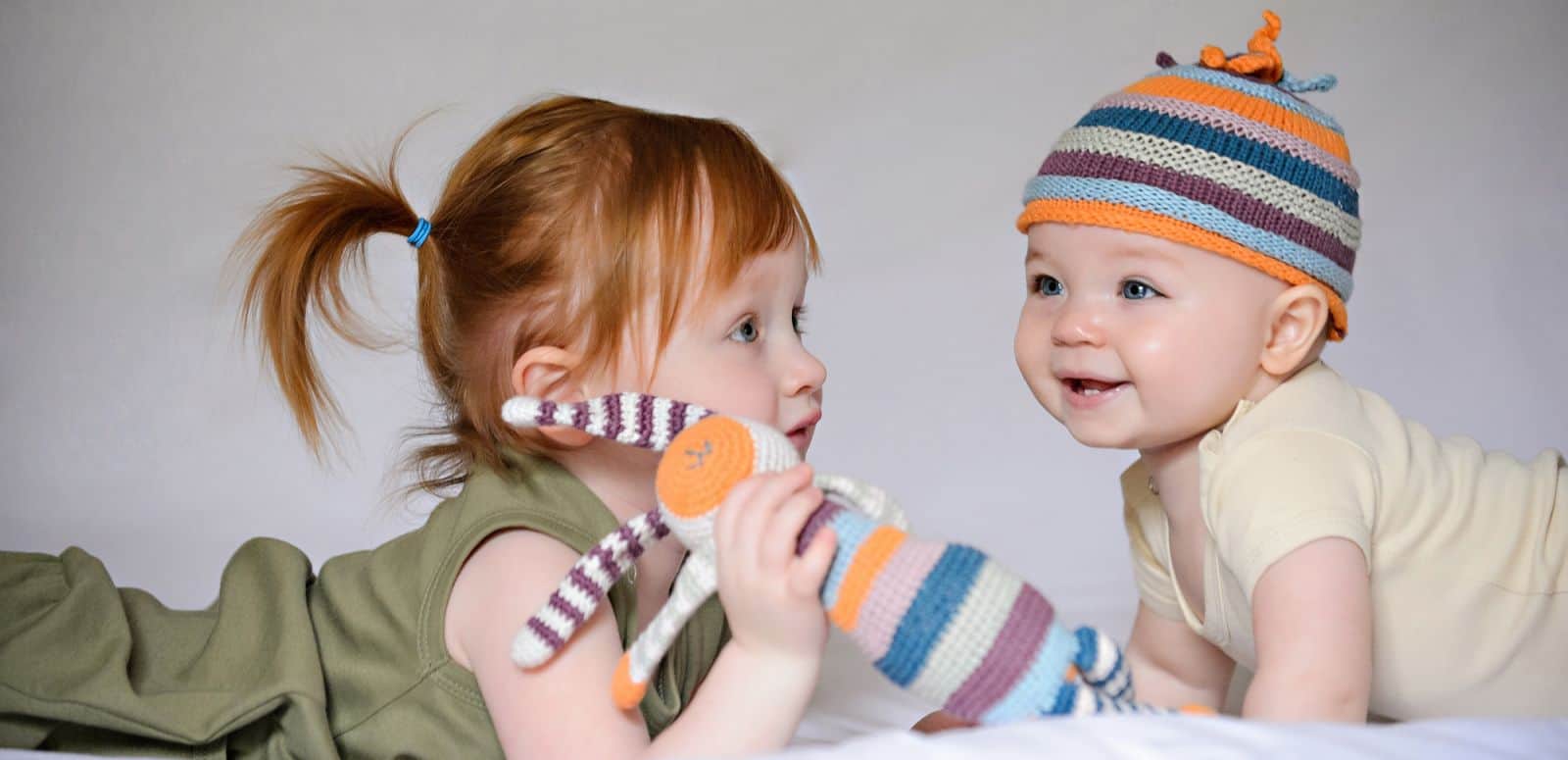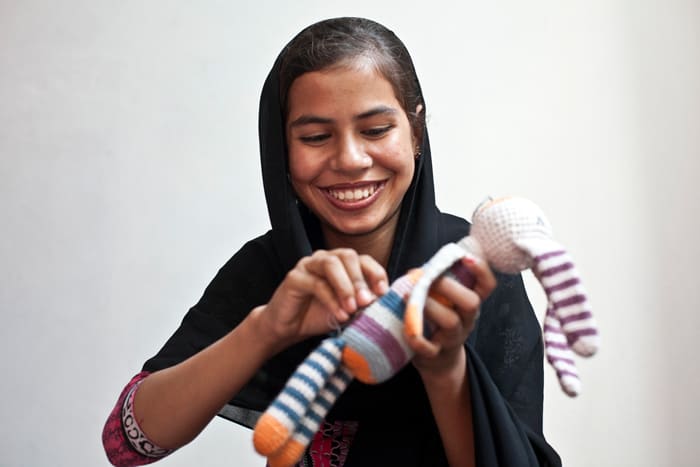 The company originally started in 2004 as the nonprofit Hathay Bunano in Bangladesh, founded by Samantha Morshed, who personally taught the first 12 women to knit in her home in Dhaka. As the team grew globally, it recognized the need to establish a brand to scale the handicraft talent in Bangladesh, therefore launching Pebble in 2010 which makes handknit and crochet children and baby's toys in Bangladesh, for sale worldwide.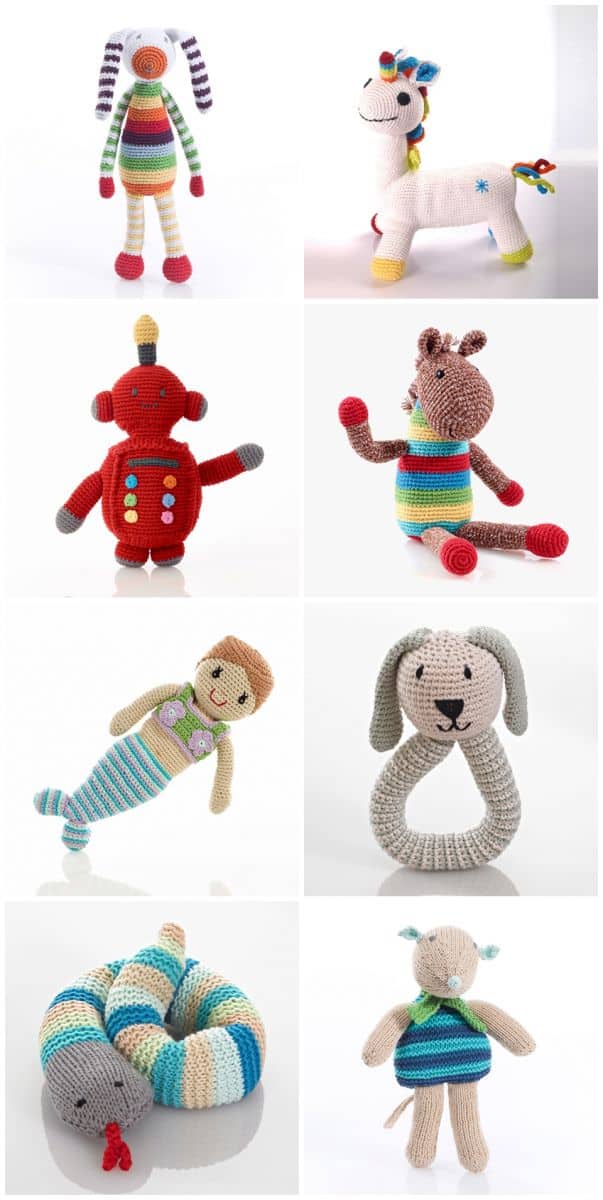 On Pebble's website, you'll find a vast collection of lovely colorful rattles, organic baby accessories like crochet blankets, nursery decorations like colorful knit mobiles, rag dolls, hats and more.
Learn more about Pebble's mission and take a look at their full collection here.