The Birthday Poster by Sticky Bellies is a fantastic and fun way to capture your child's special day and make him or her the star. The poster includes captions to capture all your child's milestone moments, favorite photos and things all one place. These are fun for the playroom or parties as a commemorative display or fun photo booth.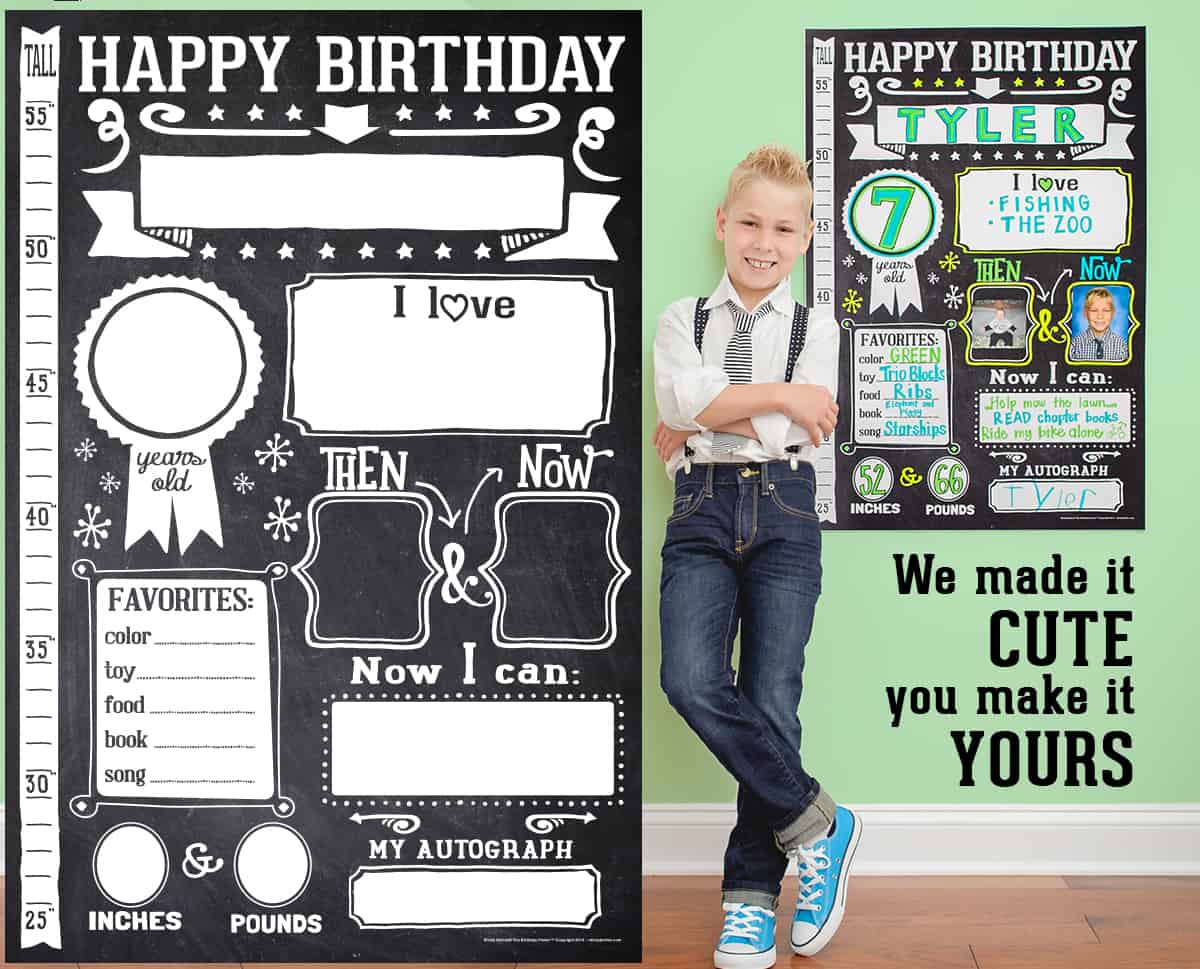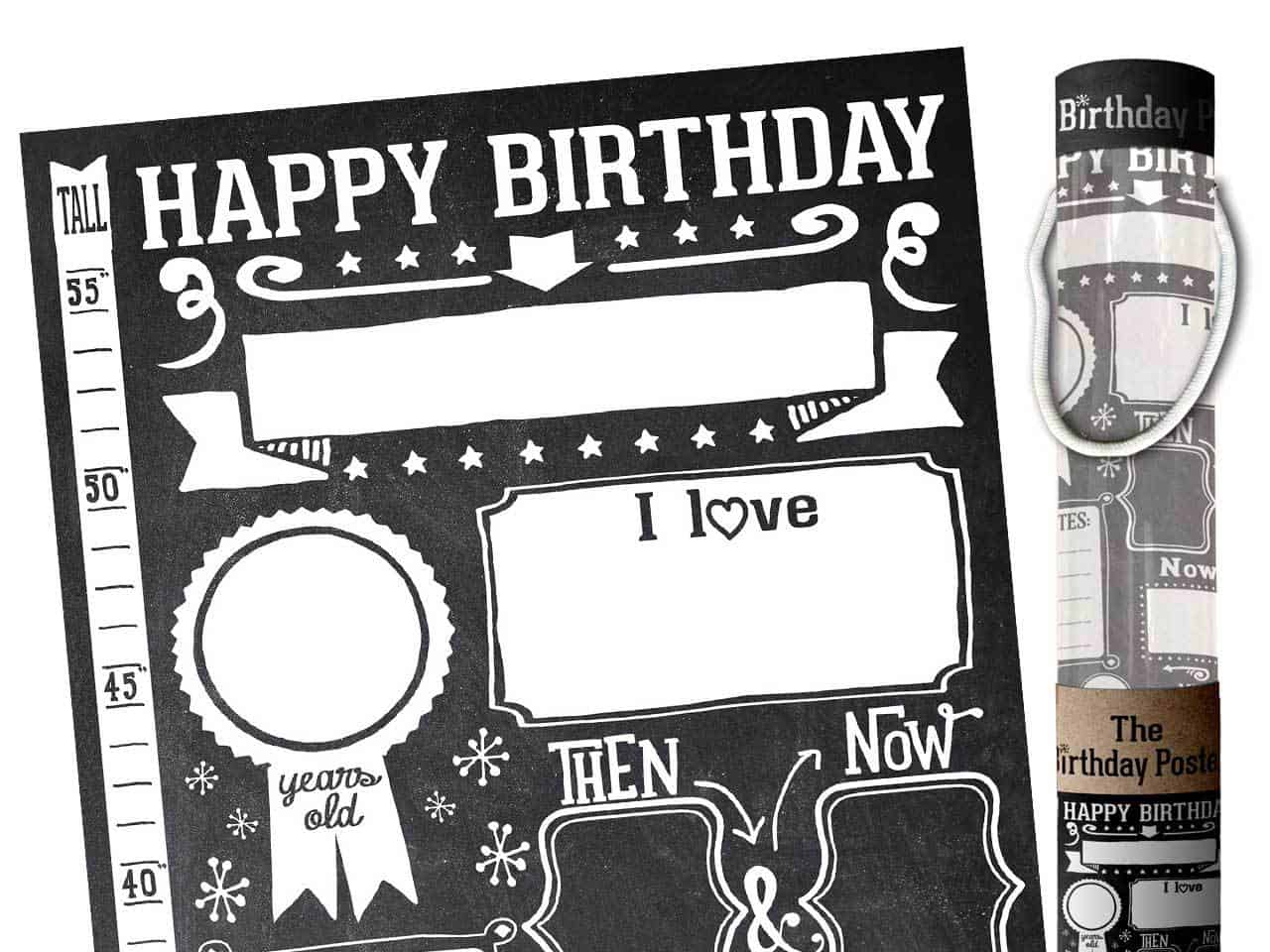 The poster is decently sized at 24″ x 36″ and made of thick, glare resistant paper so it will photograph nicely. The simple black and white design makes it ideal for coloring in or embellishing with stickers, glitter or anything fun for the kids to customize and make their own.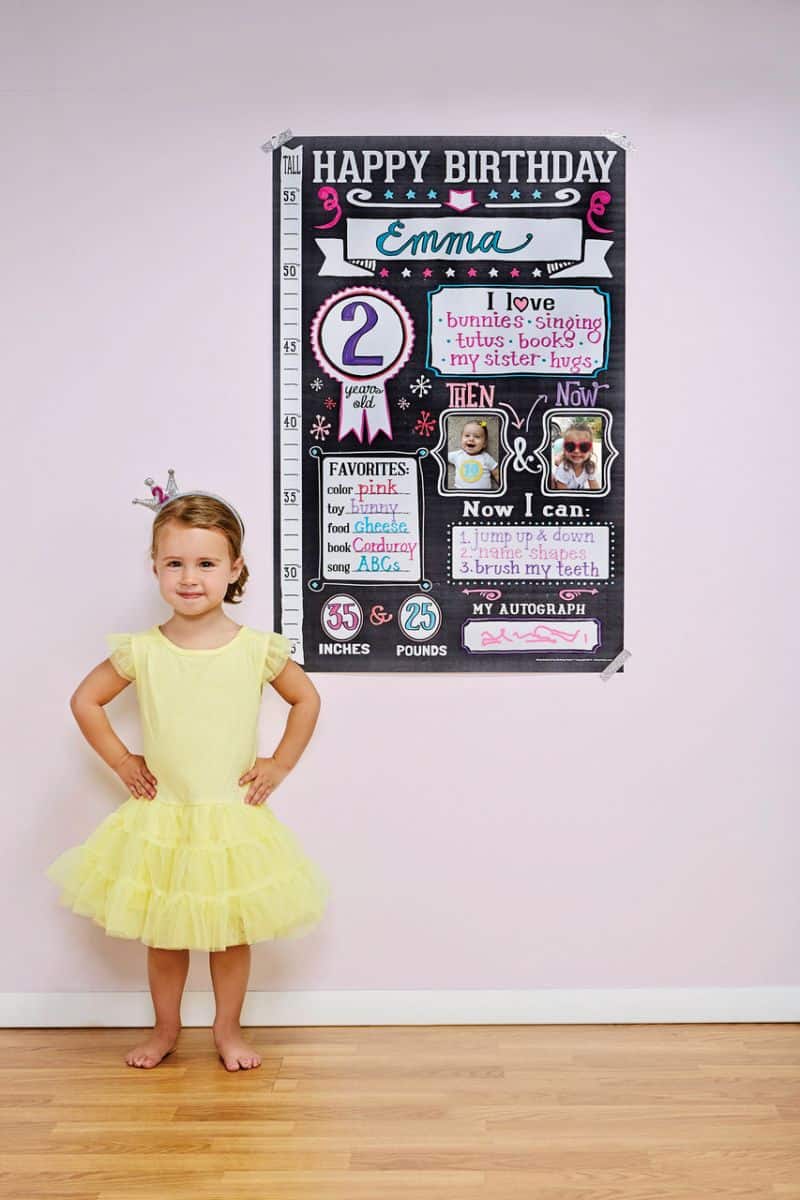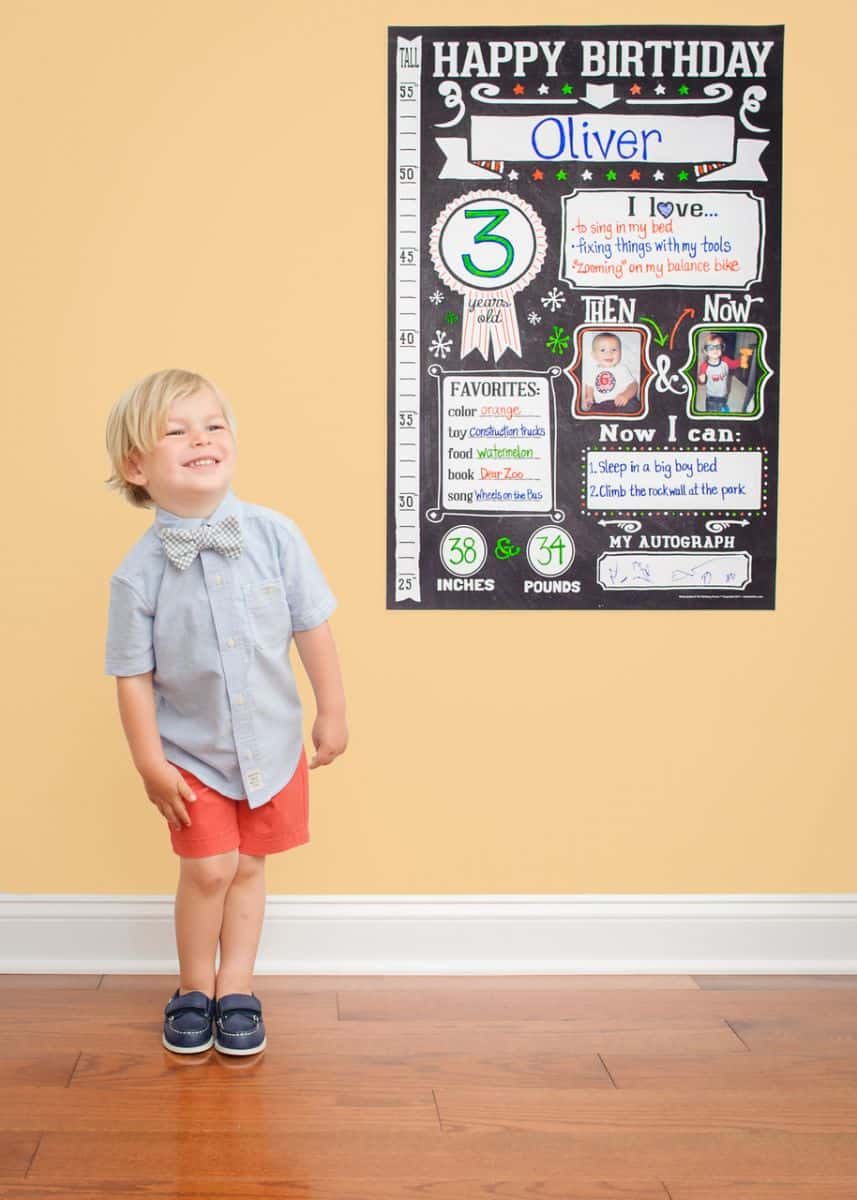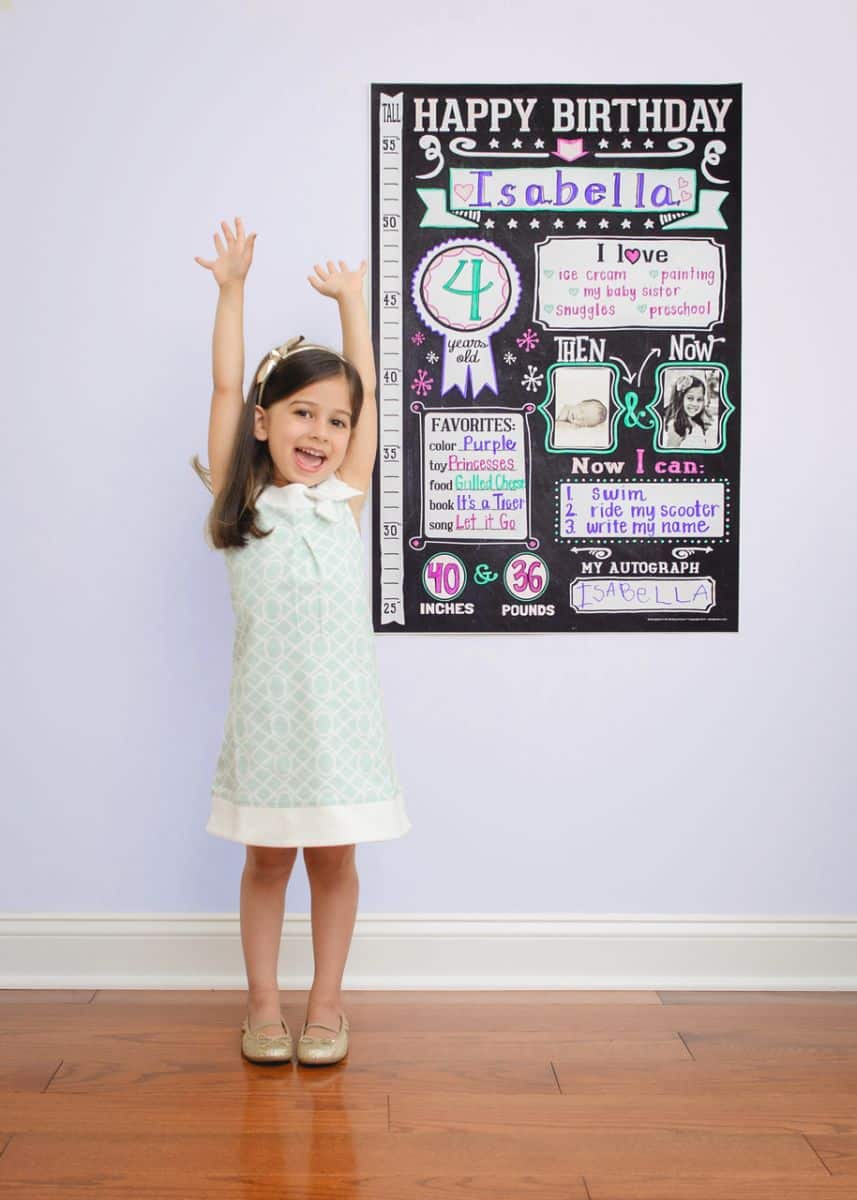 Find out more about the Birthday Poster ($19) over on Sticky Bellie's website which also offers a variety of fun stickers for boys and girls.