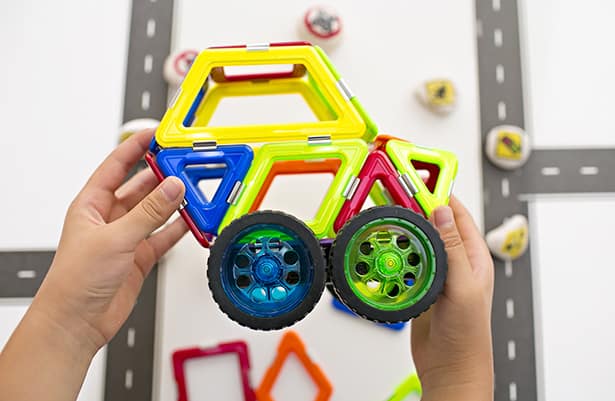 My are fascinated with magnetic toys. There's something satisfying about the sensory click and touch of magnets connecting together. I'm always on the lookout for toys that pique their curiosity and are in line with what already interests them. So of course we were thrilled to get a set of GeoSmart's magnetic construction kits to test drive recently.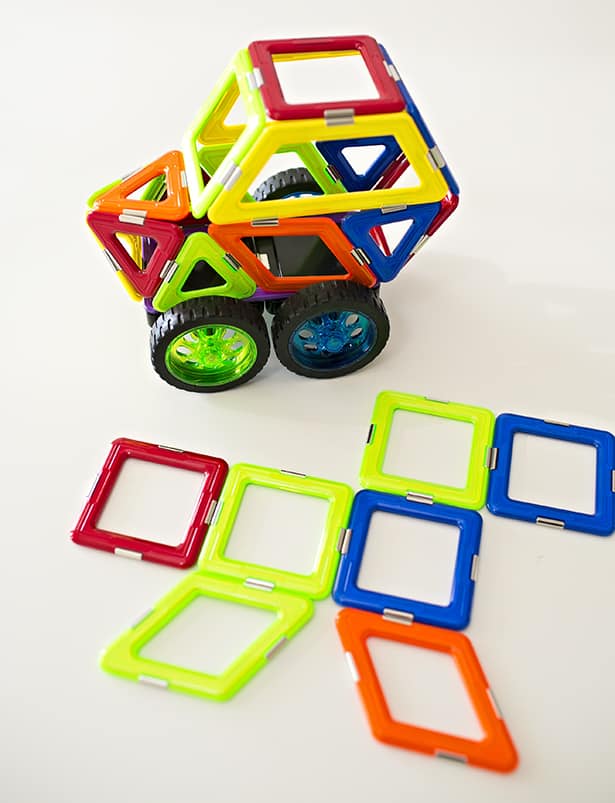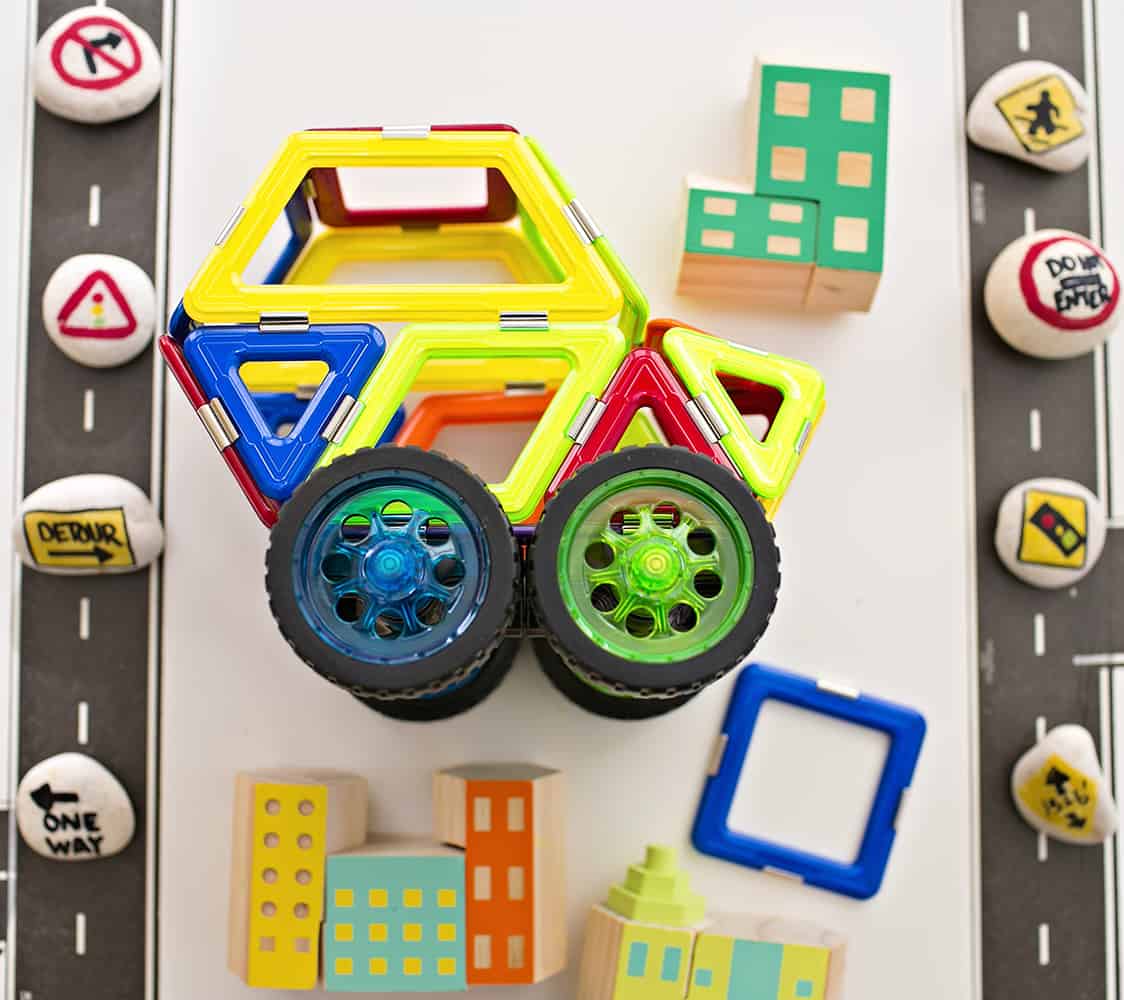 The sets are available in various space themes, but we were immediately drawn to the GeoSmart Lunar Rover because it comes with wheels. My son especially loves anything that moves, so this was an added bonus to the fun construction play ahead.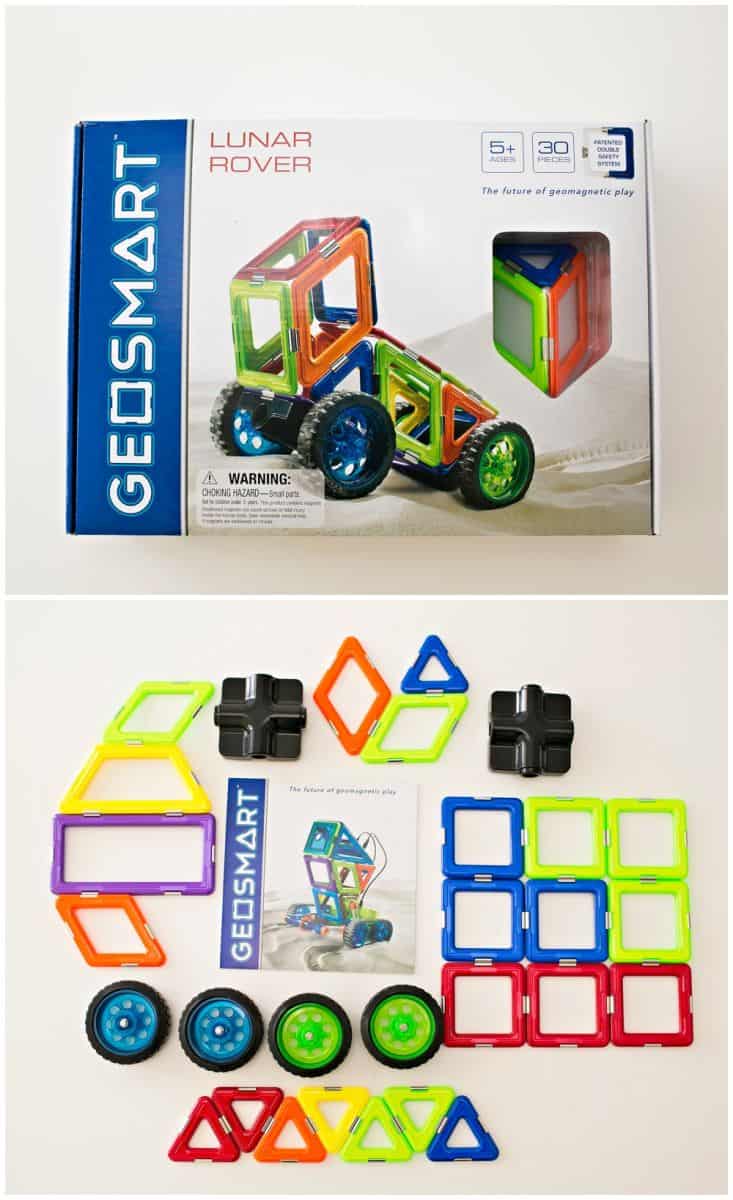 GeoSmart magnetic toys are simple to play with right out-of-the-box, which is a plus as the kids can dig right in. No plugs, no set-up, tools or screws. The Lunar Rover comes with 4 wheels and sets of brightly colored shapes – like triangles, squares, and rectangles. If you're concerned about kids playing with magnets, the GeoSmart sets are double-locked meaning the magnetic shapes are encased twice for added safety.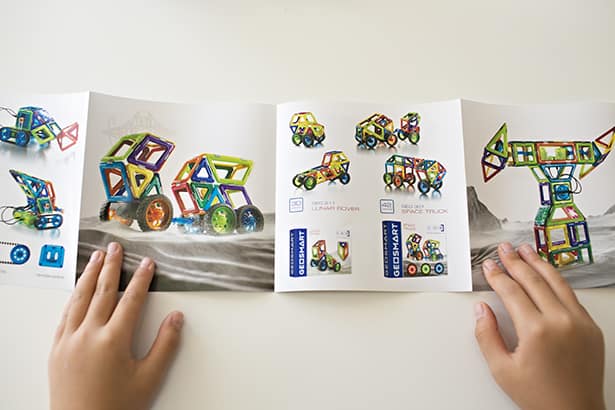 Our Lunar Rover set came with a few possible rovers to build which are easily followed by looking at the photos.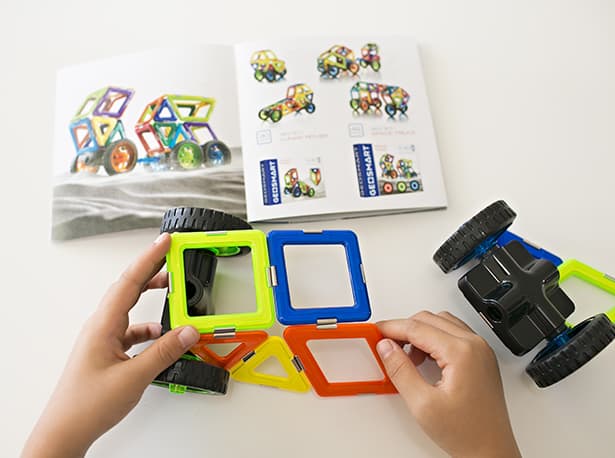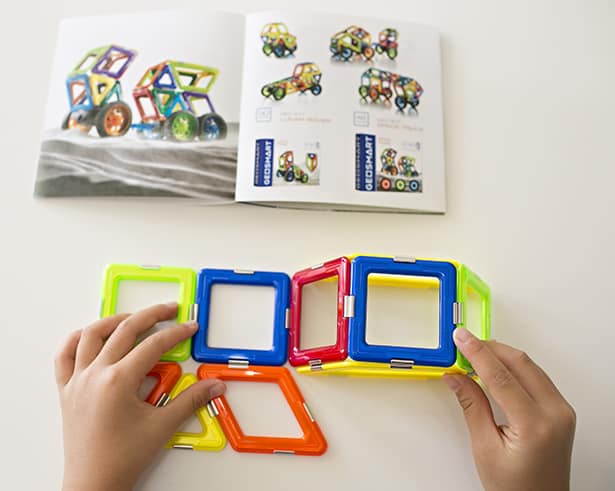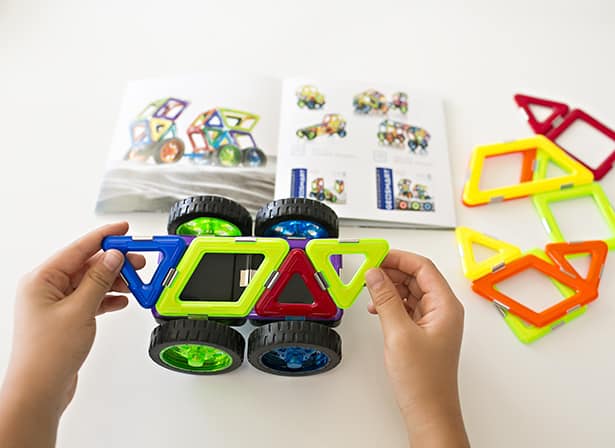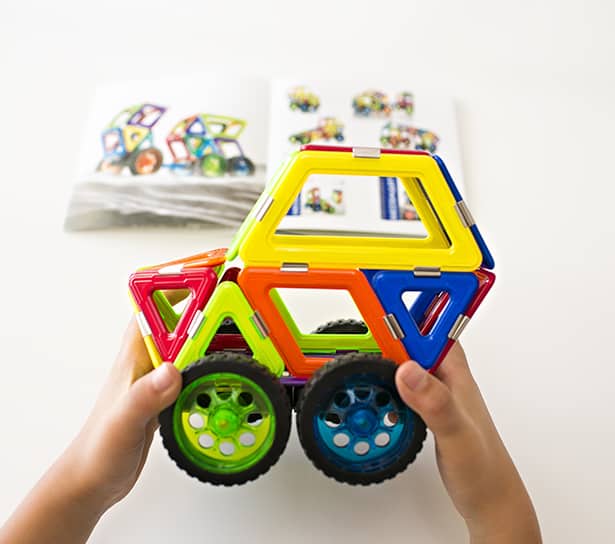 What's great is that you don't have to follow the instructions, these magnetic toys are awesome for tinkering, building sculptures, or whatever you imagine. My son especially liked to stack the magnets on top of each other and build cool 3D shapes.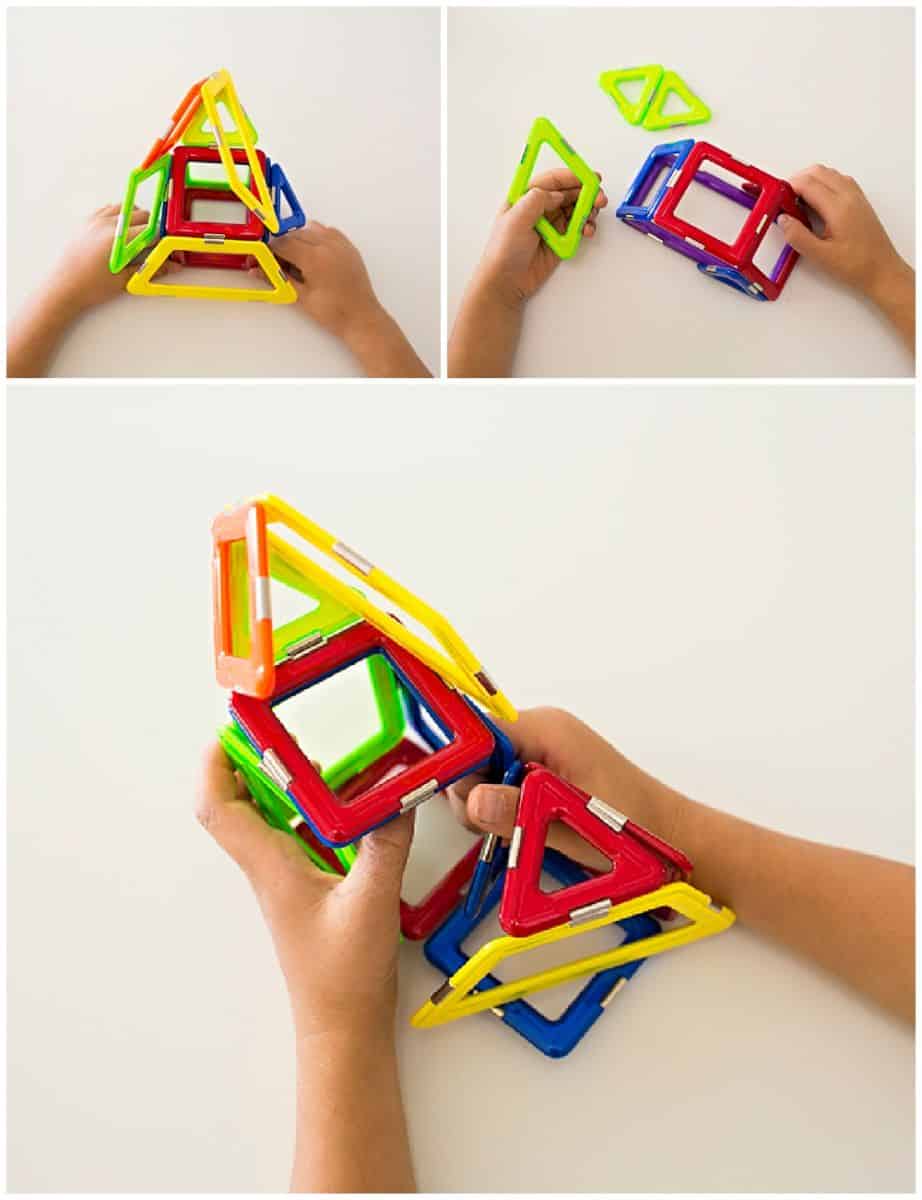 The engineering and building components to the GeoSmart construction sets make them awesome STEM toys that build critical thinking skills and imaginative play.
My kids loved creating a pretend play town with their completed car by setting up small wooden buildings and traffic signal rocks. Since then they've built many variations of rovers and are still excited to construct and play with it!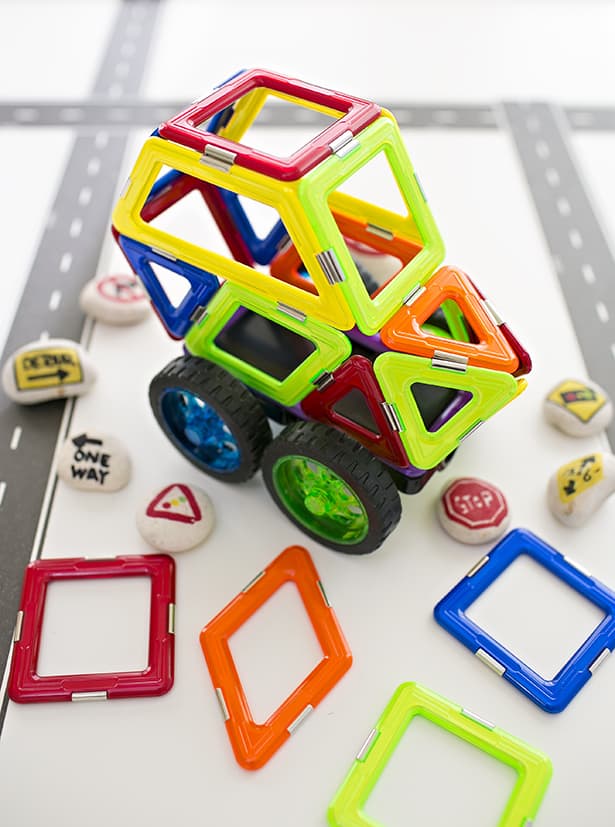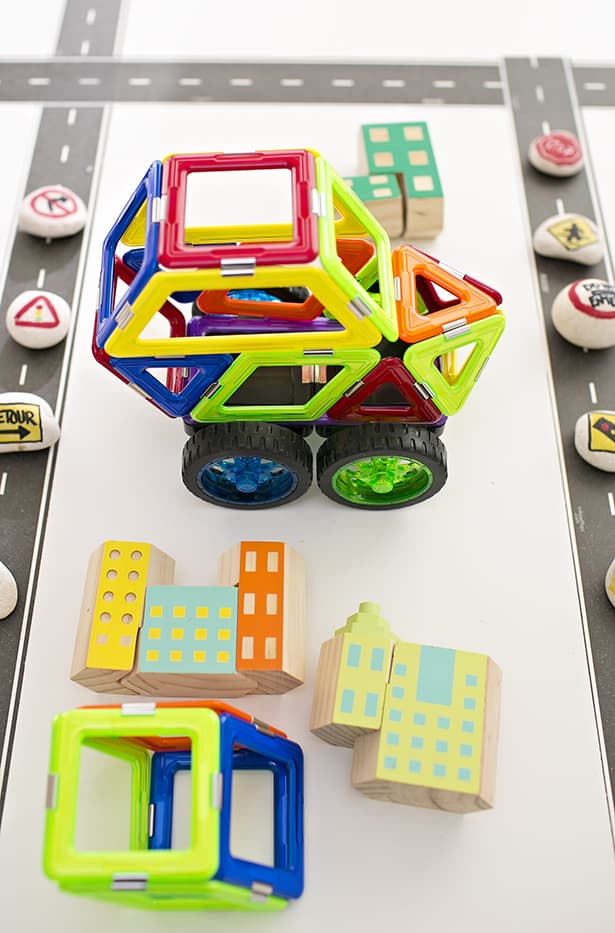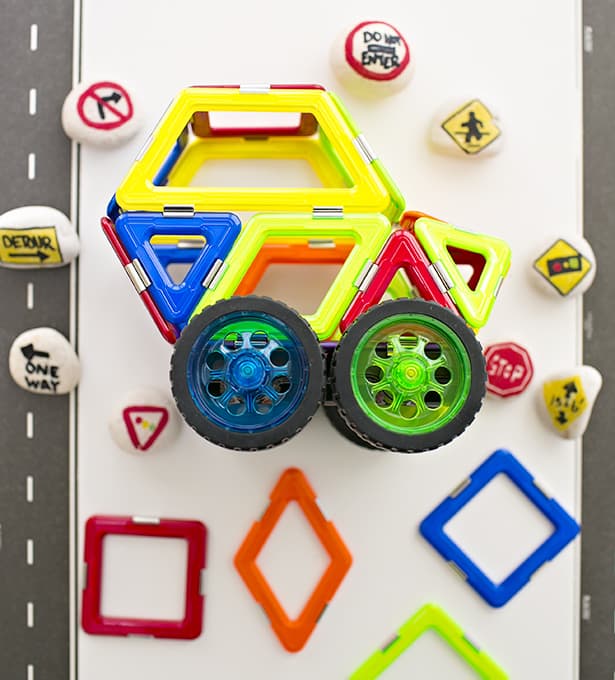 What are your favorite STEM toys for kids?
You can find all GeoSmart construction sets here.

Thank you GeoSmart for sharing your toy for us to review!
______________________________________________________________________________________________________

Disclosure: Some of the links in the post above are "affiliate links." This means if you click on the link and purchase the item, we will receive a small affiliate commission. Regardless, we give our promise that we only recommend products or services we would use personally and believe will add values to our readers.