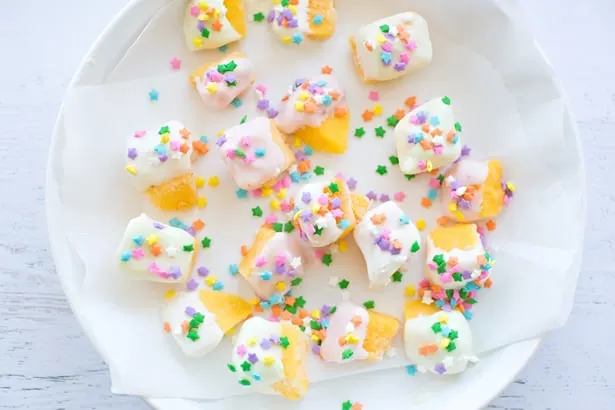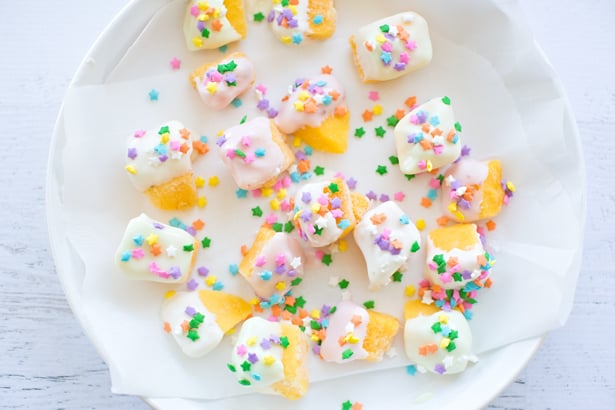 My kids love eating frozen fruit straight from the bag. They're an easy fix for when you need something sweet and refreshing without added sugar. Frozen mangos are one of their favorite frozen fruits so we decided to dress them up as a yummy yogurt snack with a dash of sprinkles. Because, sprinkles just make everything more festive and fun!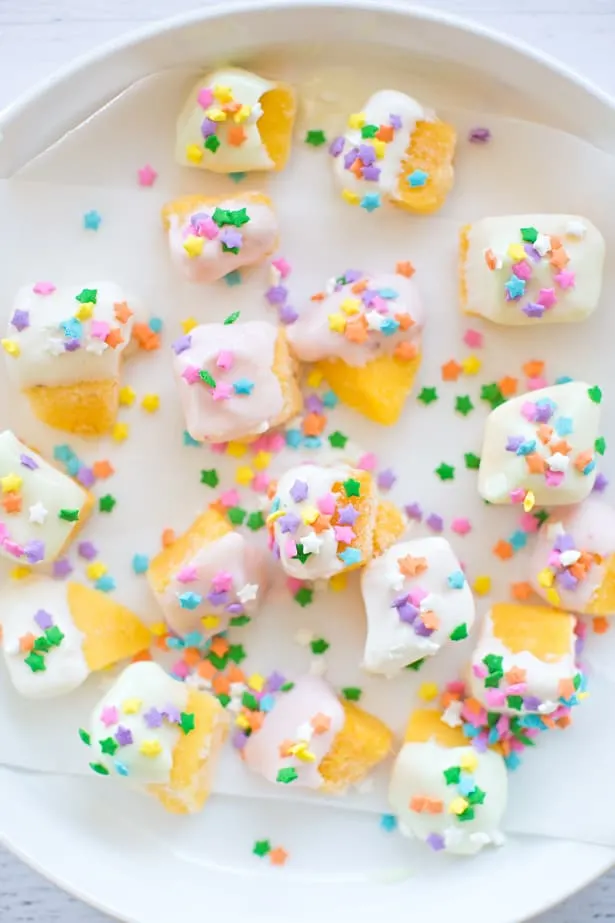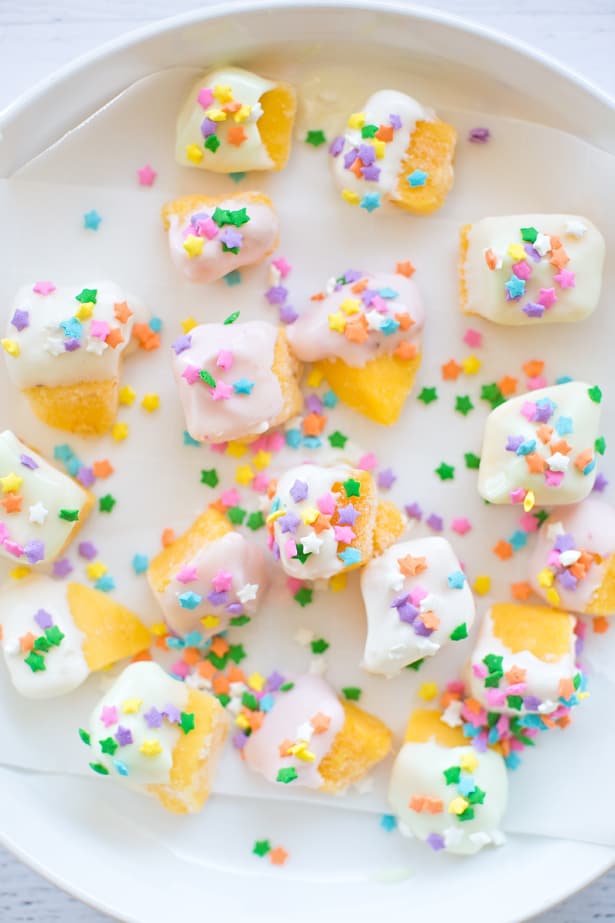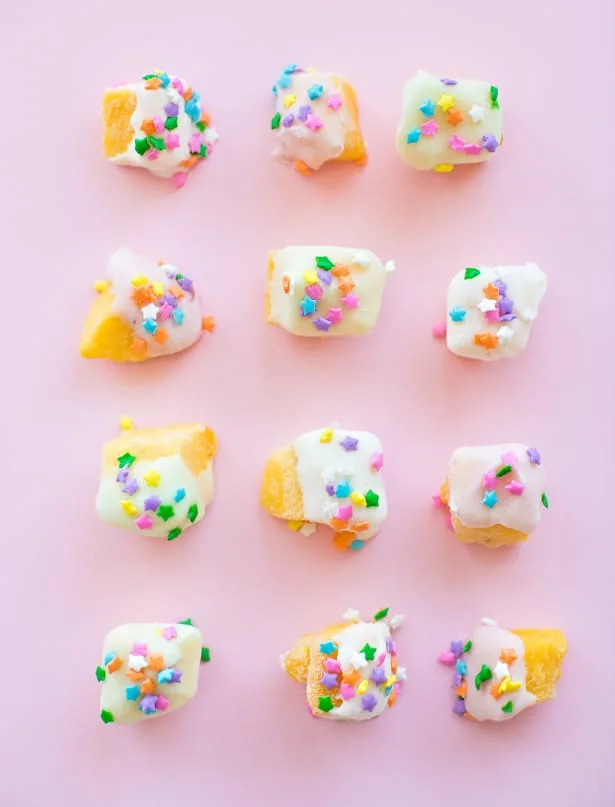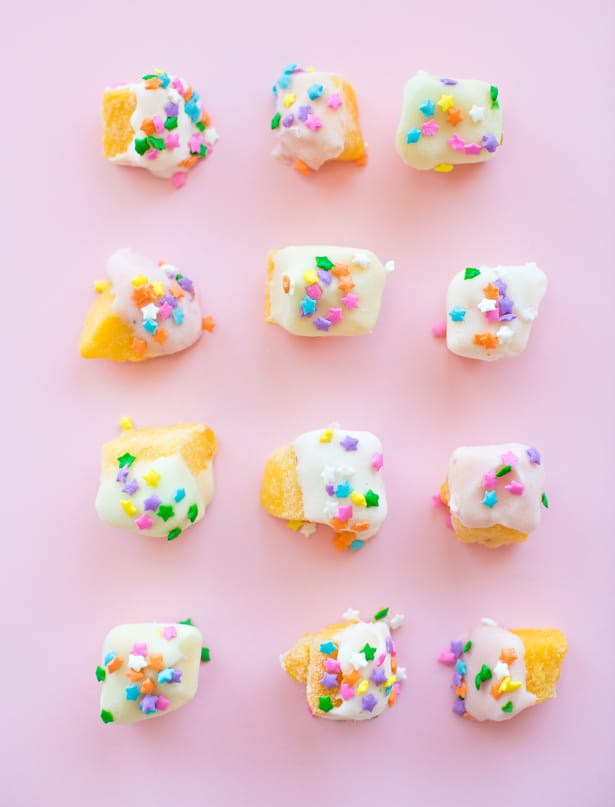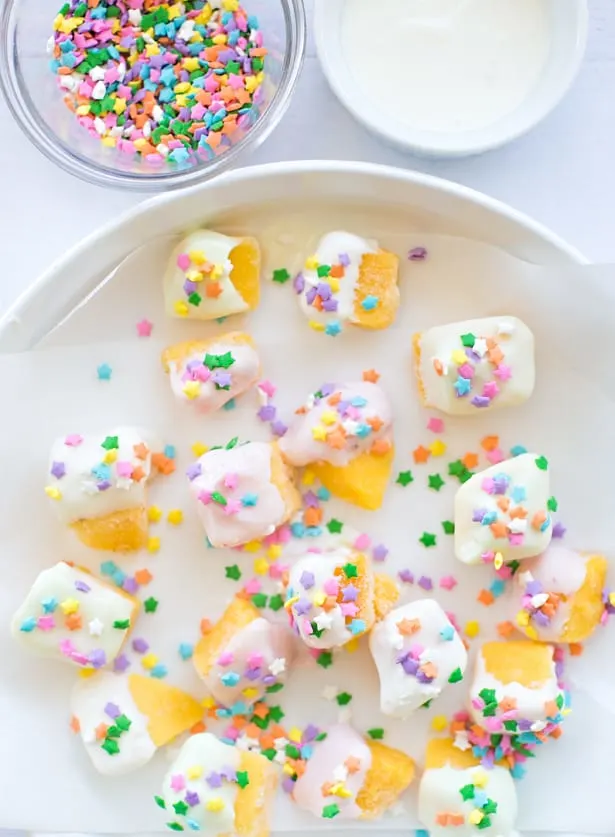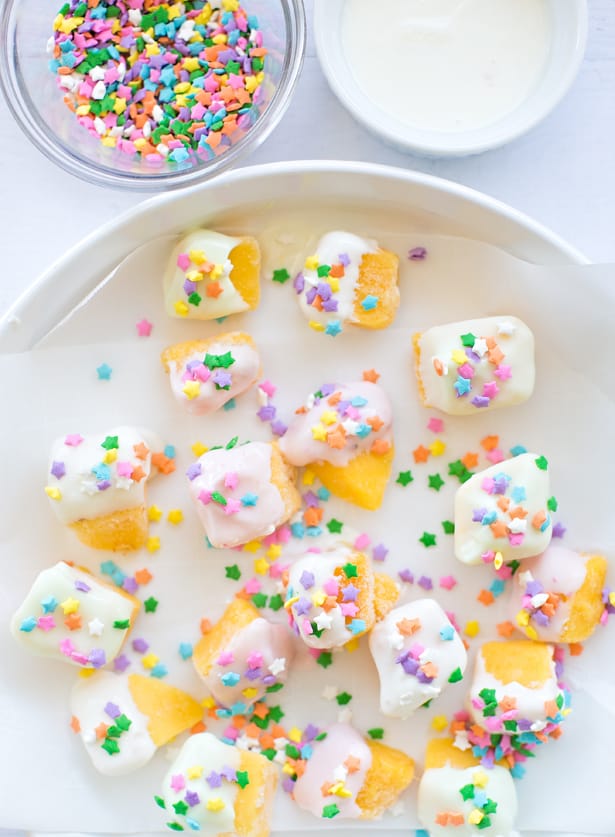 Frozen Mango Fruit Yogurt Bites – Ingredients:
– Frozen mango pieces
– Yogurt (we used flavored yogurts like strawberry, key lime and vanilla as shown here,but you can use any type of yogurt)
– Sprinkles (optional)
*You'll also need parchment paper and a freezer safe shallow plate.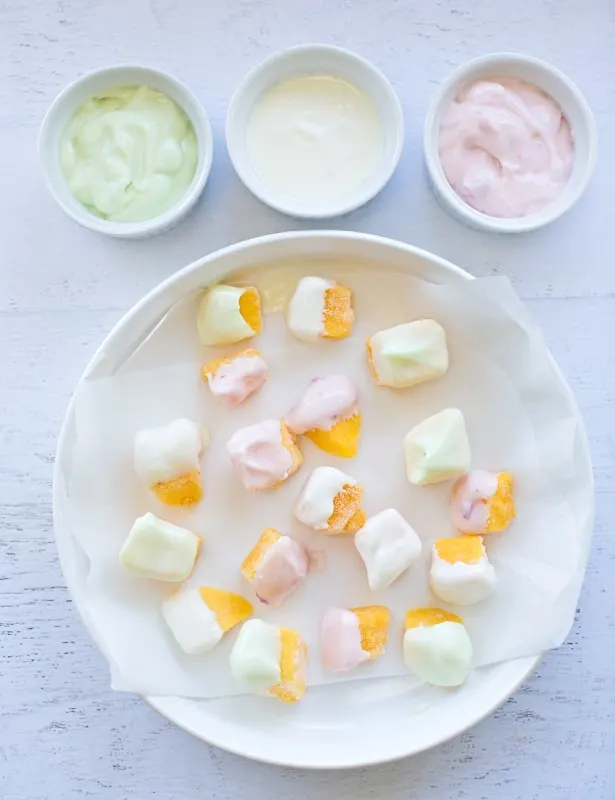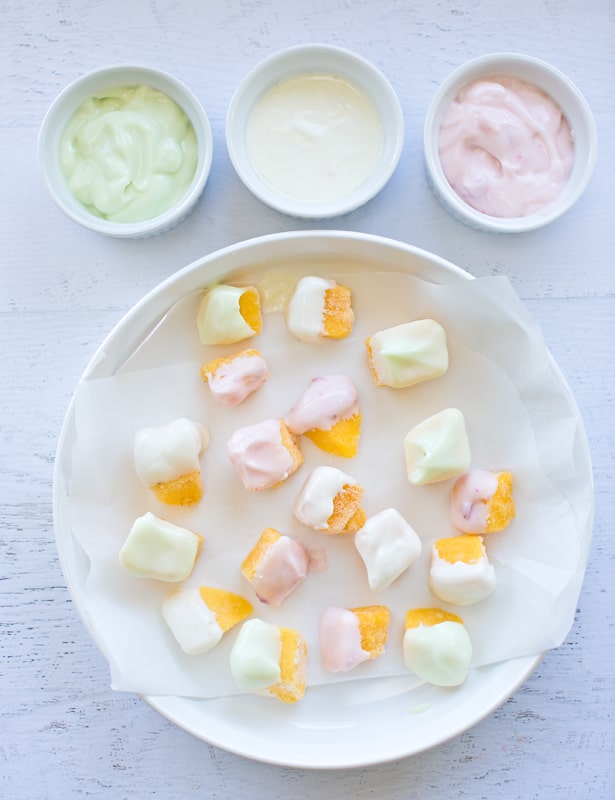 Instructions:
Step 1. Dip your frozen mango pieces onto your yogurt. Lay on a parchment lined freezer-safe pan or plate.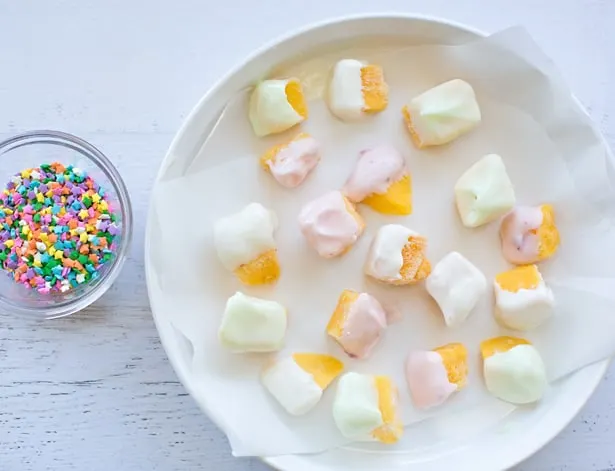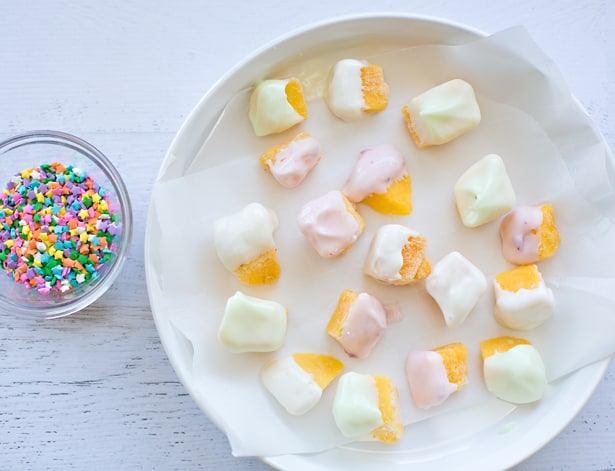 Step 2. Add sprinkles on top of the yogurt.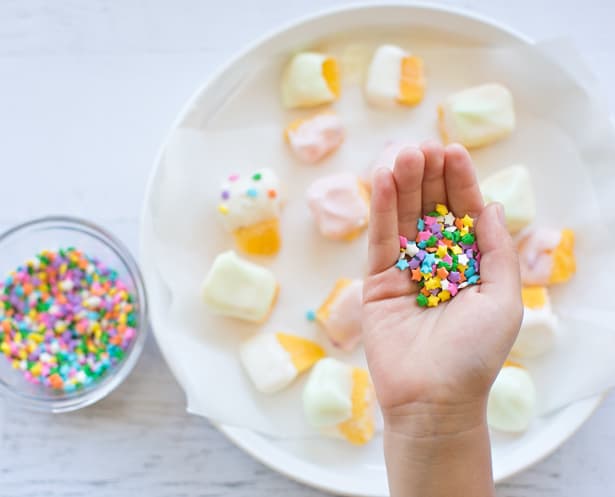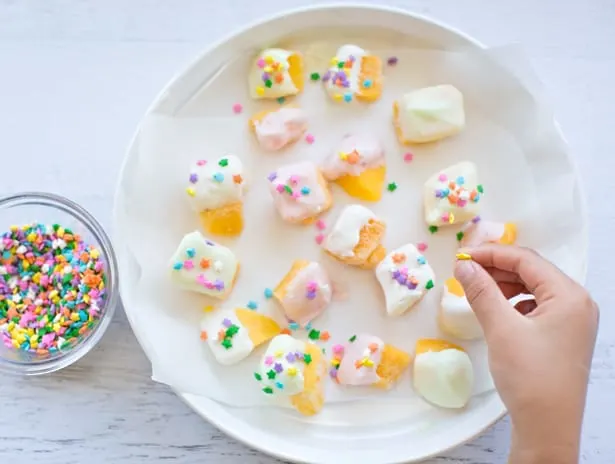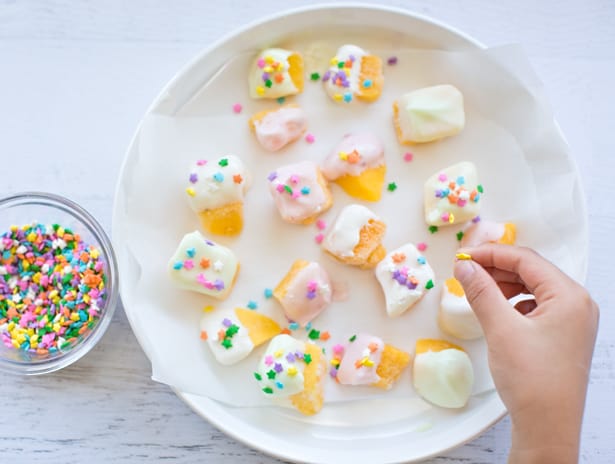 Step 3. Freeze until the yogurt has hardened. Enjoy!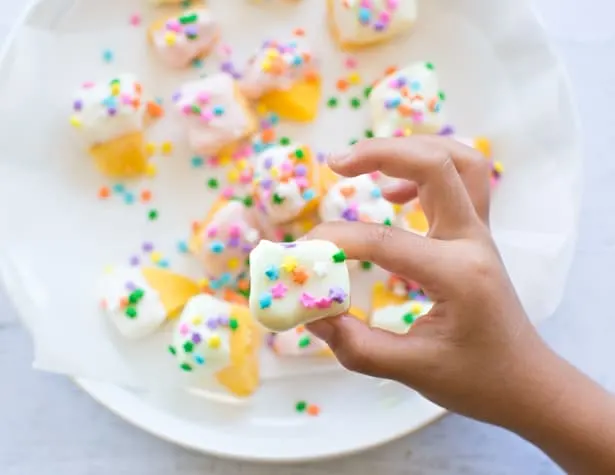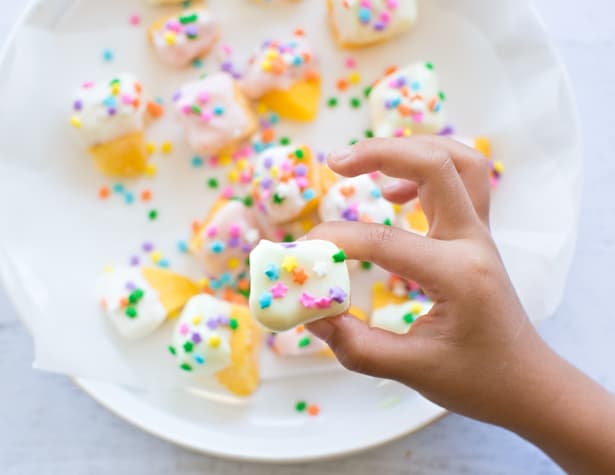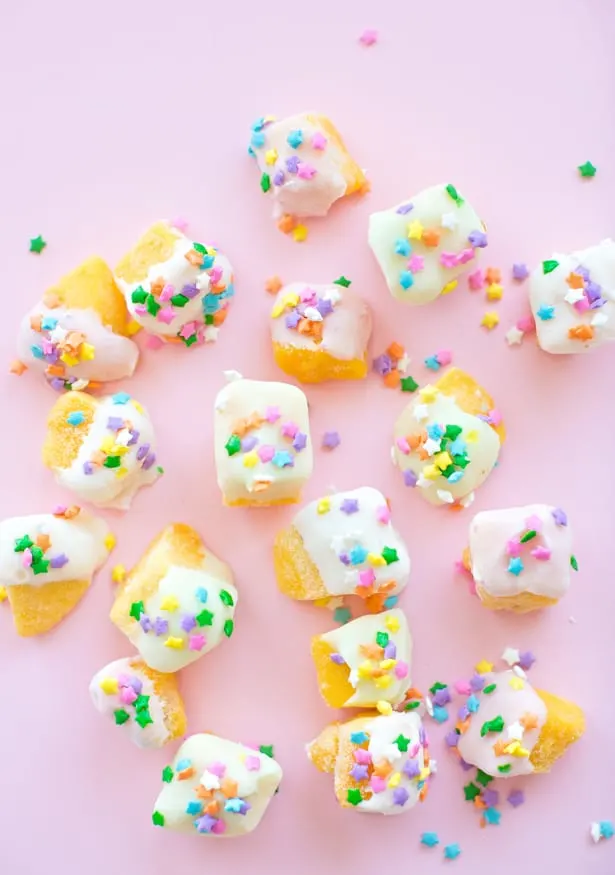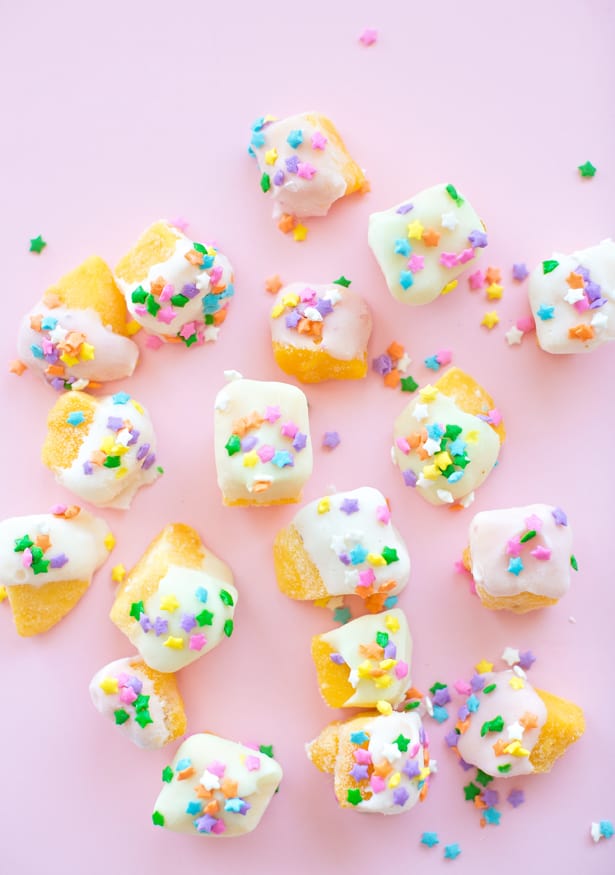 My kids pop these yummy frozen bites of fruit and yogurt right into their mouth. They're a light "dessert" you can serve kids whenever they need a sweet treat.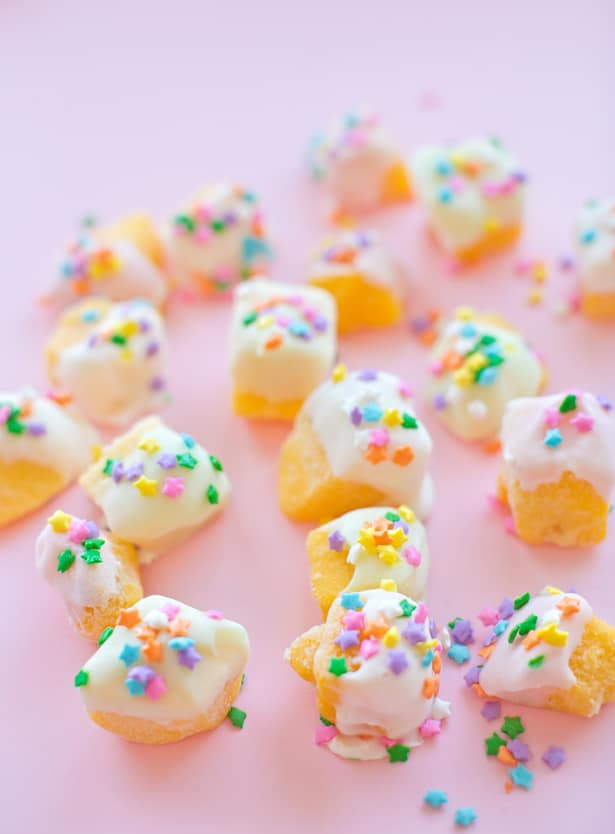 Aren't they festive looking? They remind me of little frosted cakes. Except they're made of pure fruit!
You can make these with other fruits too such as raspberries, another one of our favorite fruit.
What are your favorite fruit snacks for kids? Check out more fruit and yogurt ideas!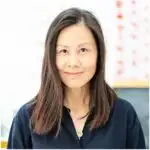 Agnes Hsu is a mom of three and has been inspiring parents and kids to get creative with easy activities and family friendly recipes for over 10 years. She shares her love for creative play and kids food to her 2MM+ followers online. Agnes' commitment to playful learning and kindness has not only raised funds for charity but also earned features in prestigious nationwide publications.