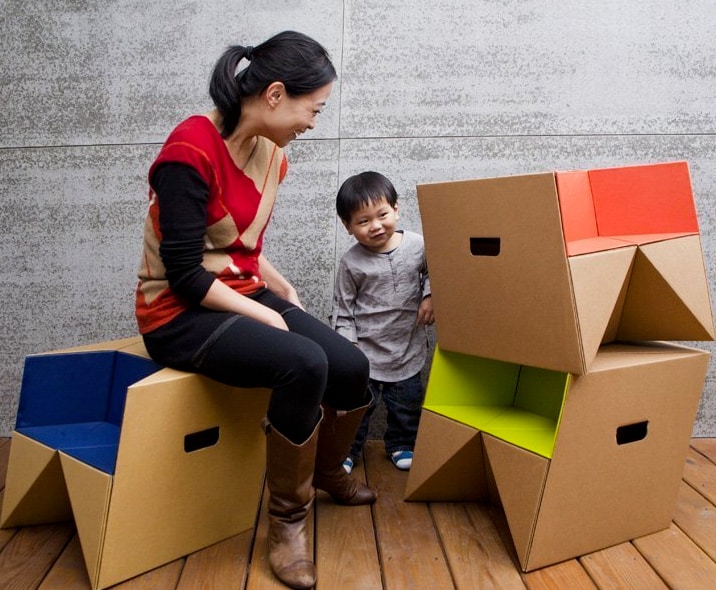 I've been seeing more eco-friendly furnishing options for the home like these playful cardboard designs and these ones kids can build. Here's one more to add to the roster of sustainable lifestyle decor. The S-Cube cardboard chair acts as a seating tool that also does triple duty as a desk, stool or small ladder.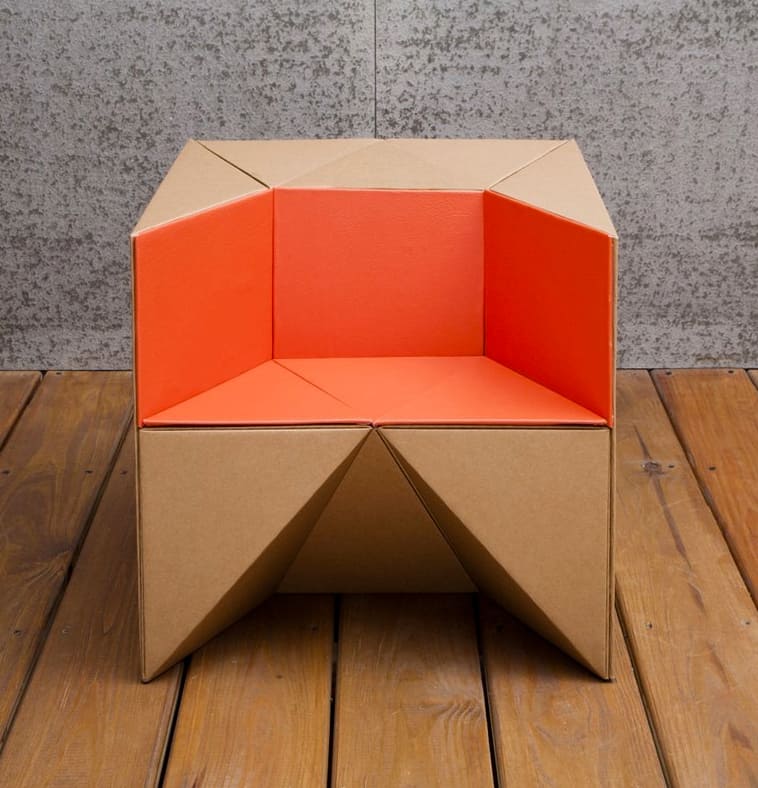 Created by Miso Soup Design / Daisuke Nagatomo + Minnie Jan, these colorful and origami-like cardboard chairs have a bright leather cover to add design and style.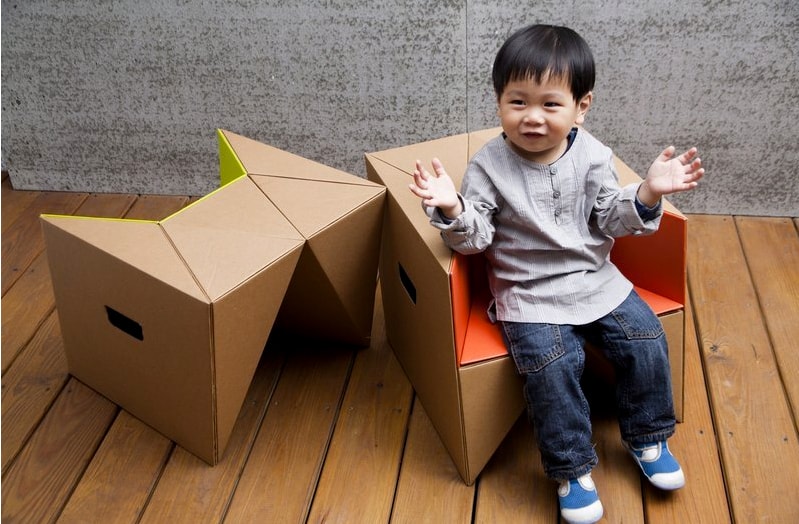 See them all here on Pinkoi's webiste.
(via Trendhunter)