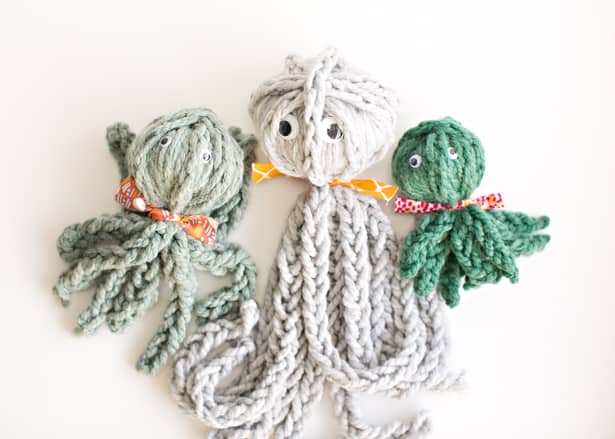 It was my 6 year old daughter who first taught me how to finger knit. I still remember the day she came home from school excited to show me her new favorite pastime from a friend who had taught her. Since then we've made finger knit necklaces and even "wigs" for rock doll faces, and have become huge fans of finger knitting!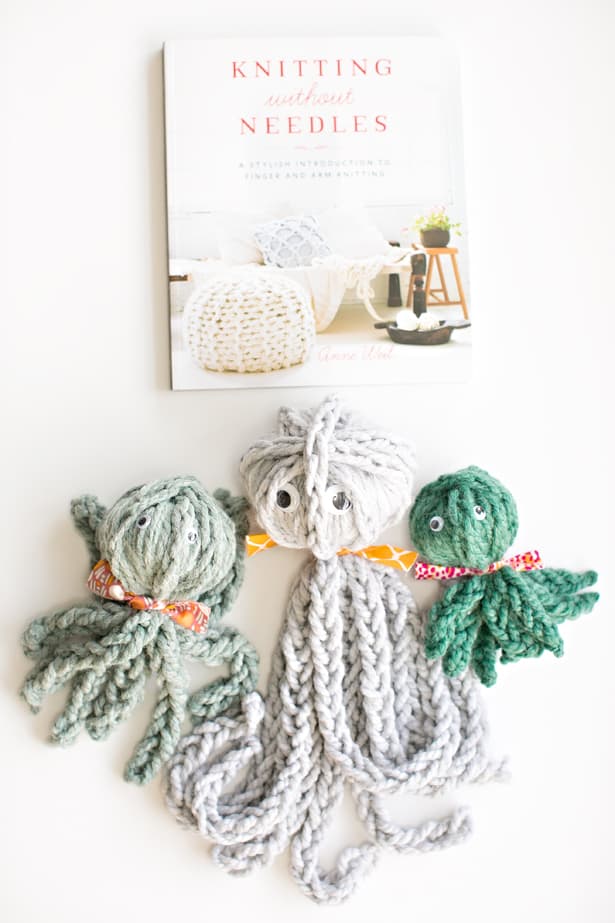 So of course I was delighted to receive a copy of Anne Weil's gorgeous new book titled "Knitting Without Needles." This book elevates finger knitting to another level and goes well beyond that to introduce techniques around other forms of arm knitting as well.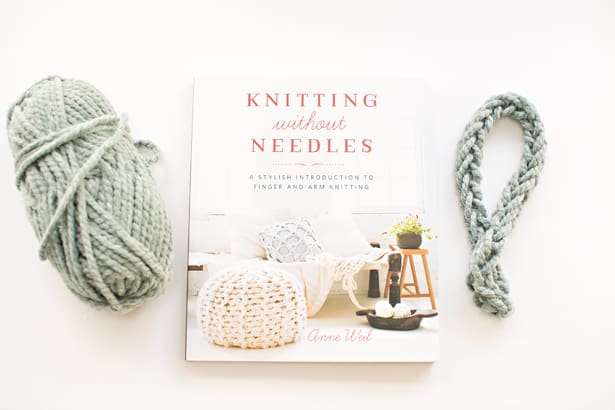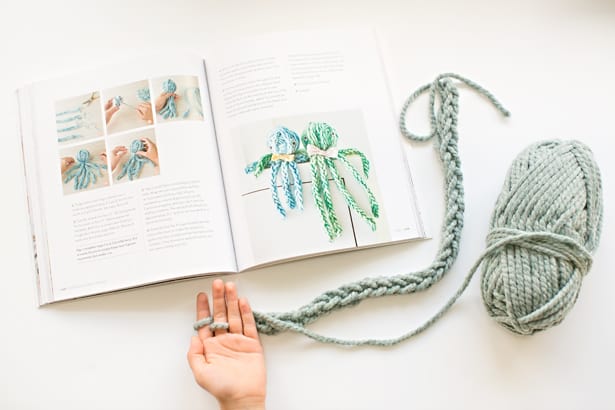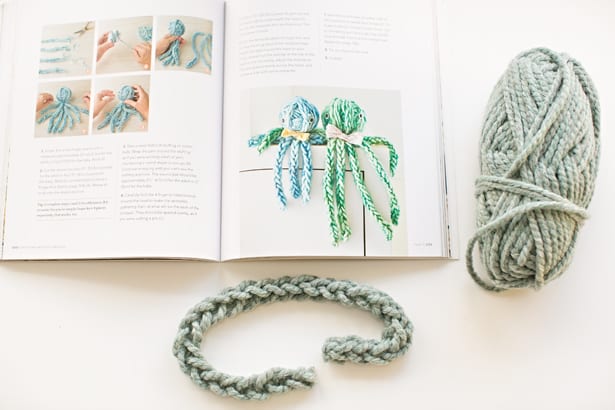 The projects are thoughtfully presented with beautiful photographs and detailed instructions that speak to beginner or experienced knitters to make stunning home decor items like comfy poufs and pillows, to clothing like scarves, hats and even purses.
The section my daughter and I immediately gravitated to was one titled "Play" which features adorable toys kids can make like knit octopus, jump ropes and wired words.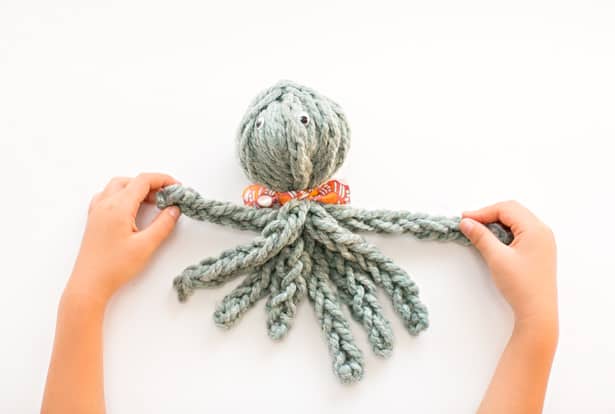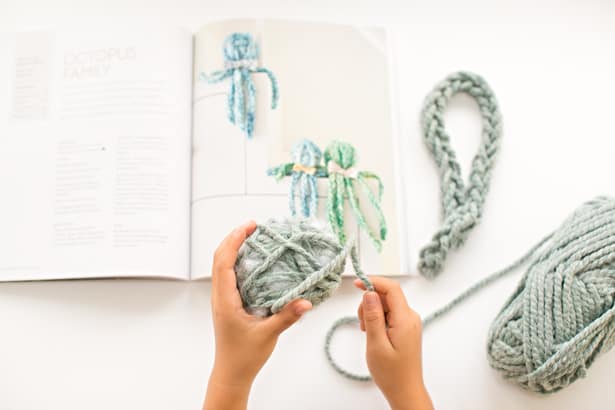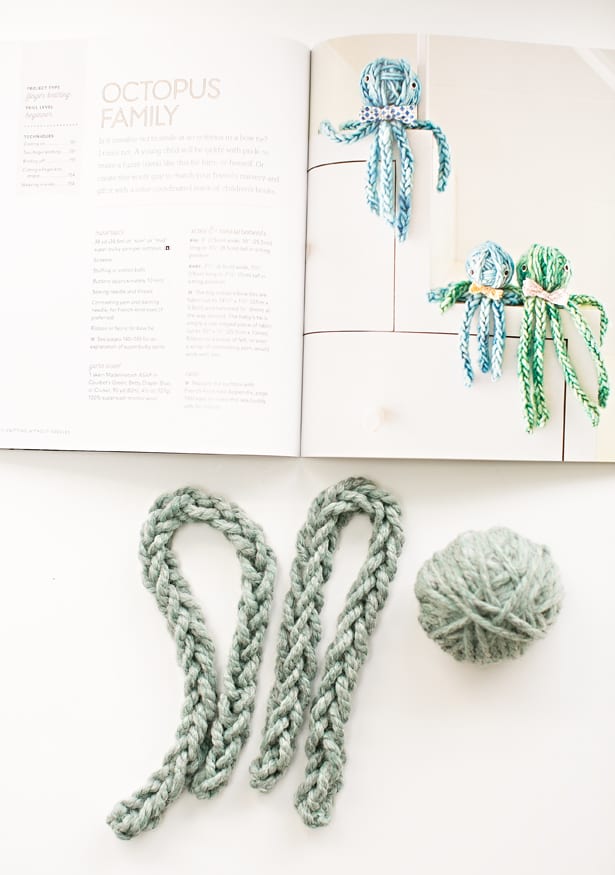 We immediately knew which product we wanted to try first. The cute octopus of course! What kid doesn't like stuffed animals, let alone one they can make themselves?
This project was so simple and yet so adorable, we couldn't stand how charming they turned out. We made a family of octopus, large, medium and small. Which is what's so great about this, you can vary them up easily and make small or large ones.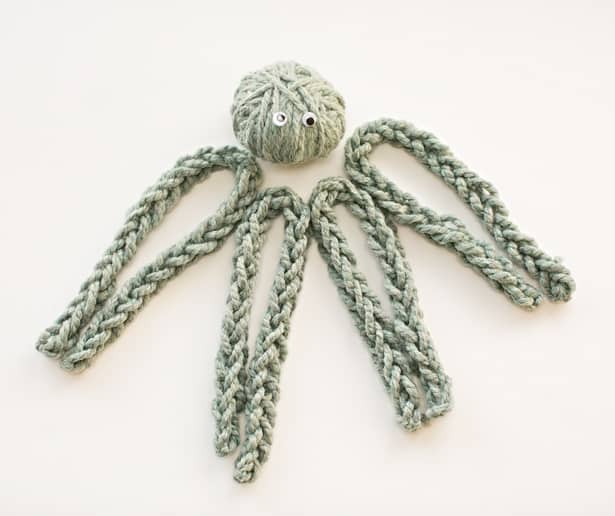 Tying them up with a modern fabric bowtie and finishing the look with googly eyes, these octopus become irresistible and cuddly friends for kids to play with or gift to their friends. We're planning to make lots more for the upcoming holiday season.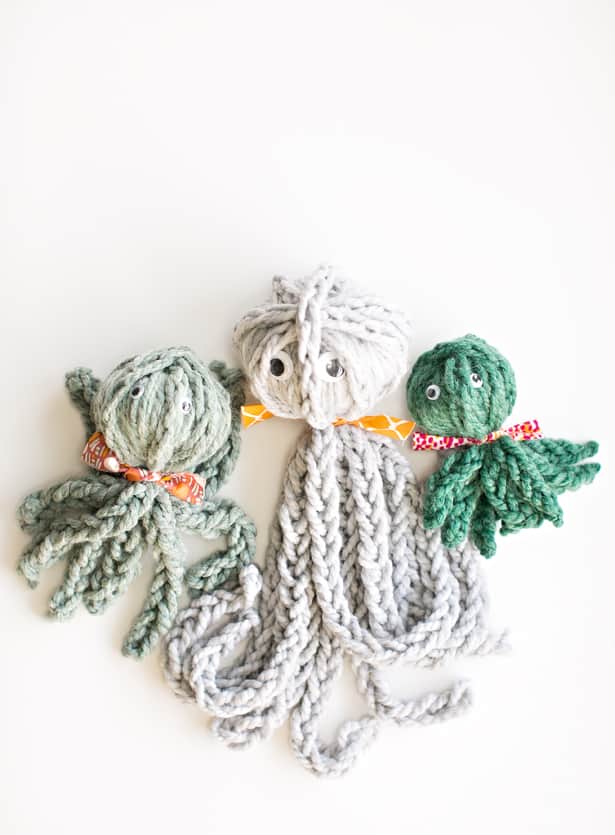 The best part? I love that these are a hands-on project that involves the kids in making their own hand-made toys because they tend to have a deeper appreciation and care for them.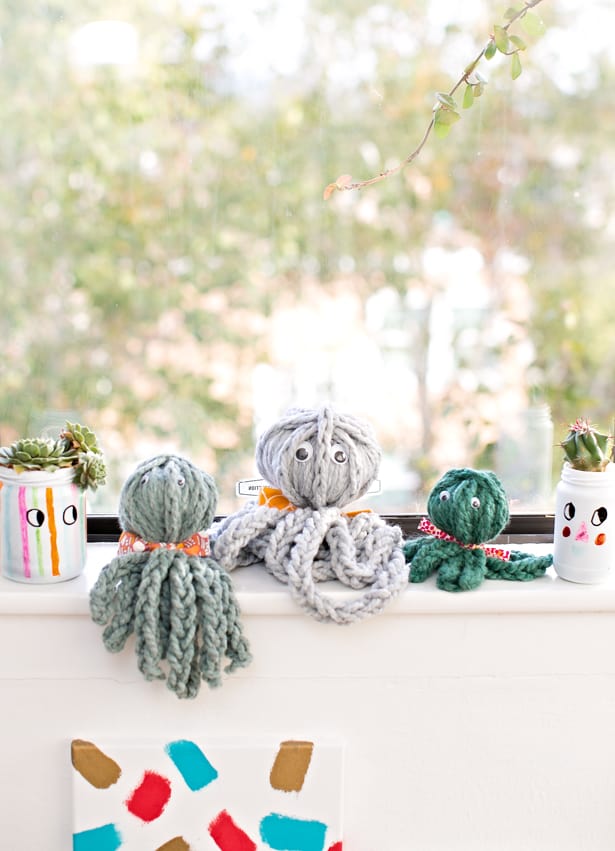 The kids adore their handmade Octopus family with friendly dangling legs. We can't wait to dive into more projects from Knitting Without Needles. So many fun and creative projects for both kids and adults!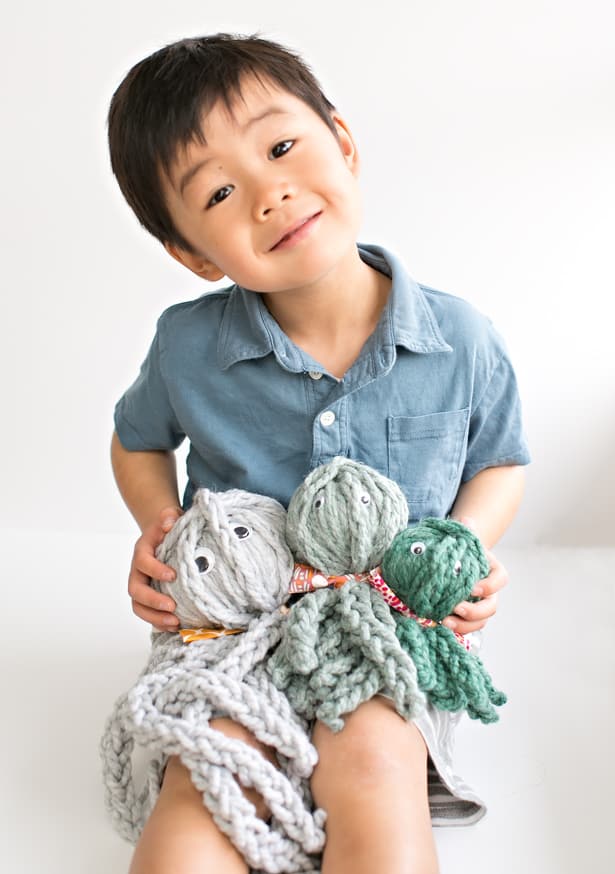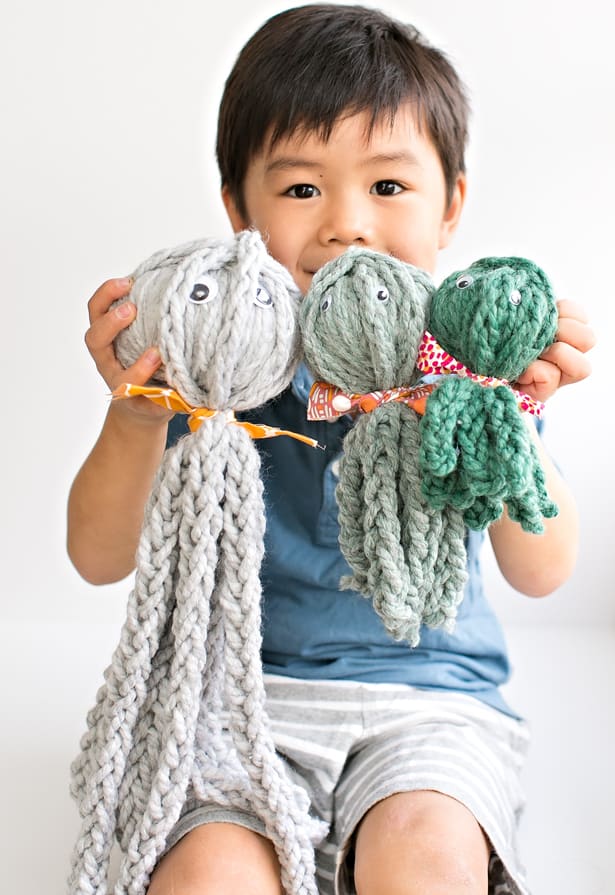 You can read more about Anne Weil on her blog, Flax and Twine and purchase Knitting Without Needles HERE.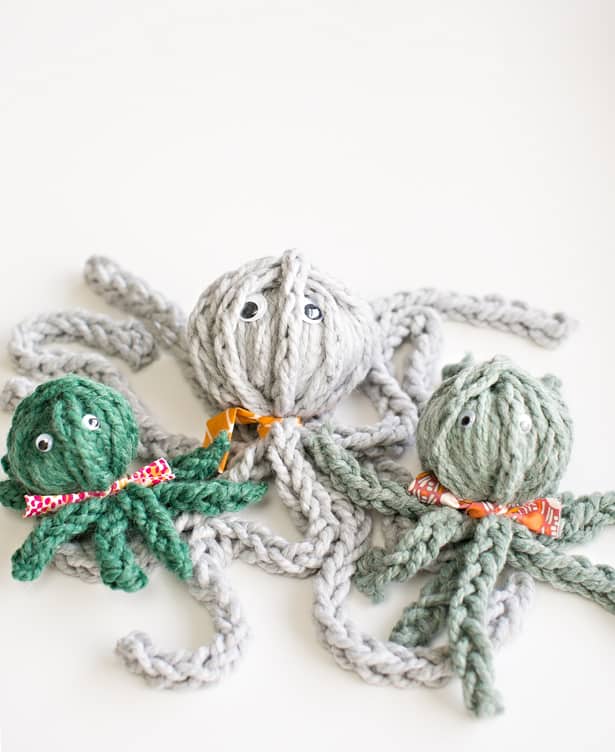 Have you tried finger knitting before? It's so much fun and a wonderful activity to try with kids!
Thank you to Penguin Random House for sending me a copy of Knitting Without Needles to review.
______________________________________________________________________________________________________

Disclosure: Some of the links in the post above are "affiliate links." This means if you click on the link and purchase the item, we will receive a small affiliate commission. Regardless, we give our promise that we only recommend products or services we would use personally and believe will add values to our readers.