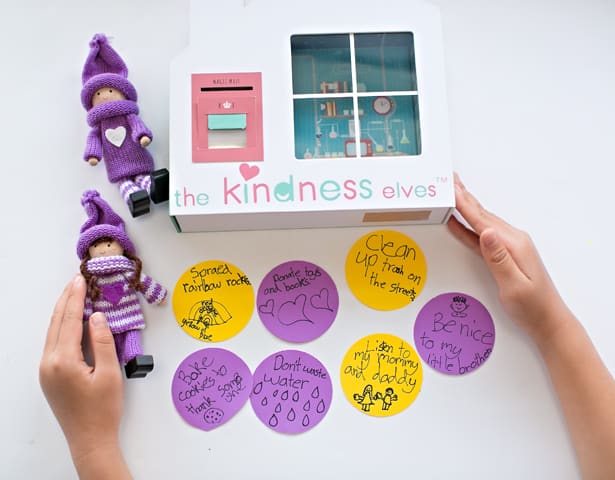 I've talked before of my adoration for The Kindness Elves. These sweet, playful elves are the brilliant idea from blogger Anna from The Imagination Tree as an alternative to Elf on the Shelf for kids to spread bits of happy and joy through small acts of kindness.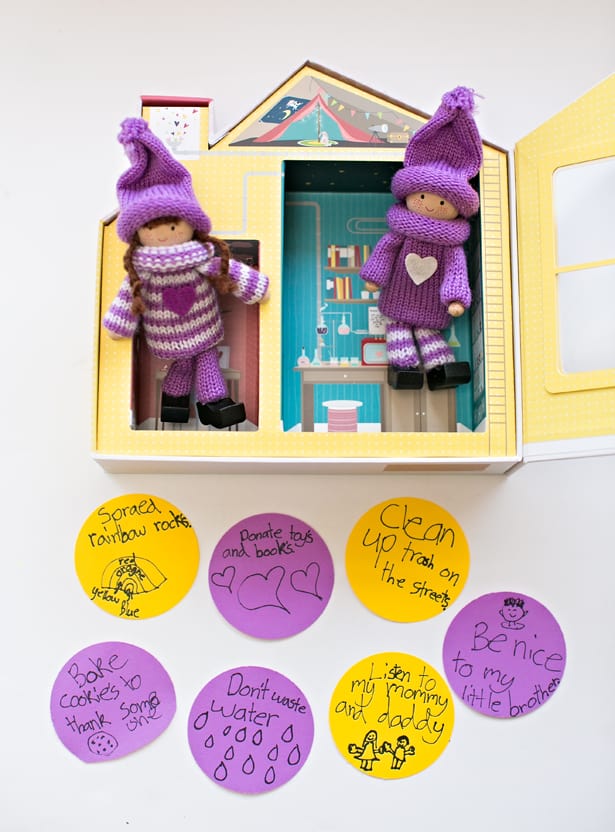 The Kindness Elves were one of my daughter's inspirations for her Rainbow Rock Project which started out as a small act of holiday giving and has turned into a year-round act of donation.
I'm happy to see The Kindness Elves evolve into not only a holiday tradition, but an everyday one, encouraging kids to do "small act of kindness in their daily lives."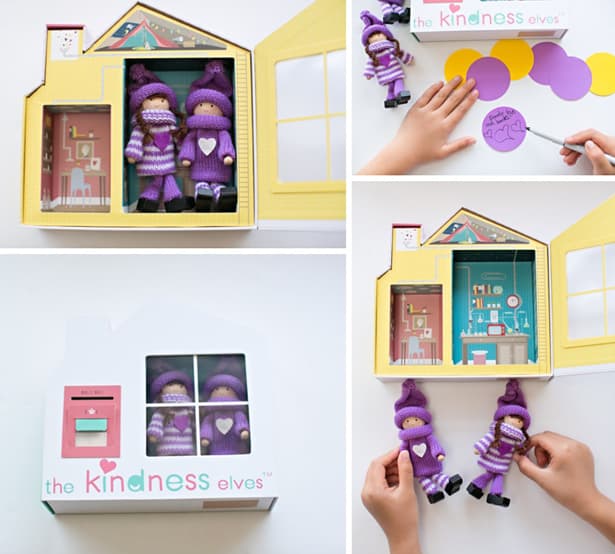 The original Kindness Elves set came in a playful house where kids could write notes of kindness to the elves and vice versa. The colors were mainly red, inspires by the holidays, but now they've recently launched a new collection of elves.
You can now choose from a variety of elves in bright and fun knit yarn colors like blue, purple, and gray. Of course the original red and gray set is still available. As well it's nice to see a variety in Elf doll designs featuring different hairstyles and skin colors.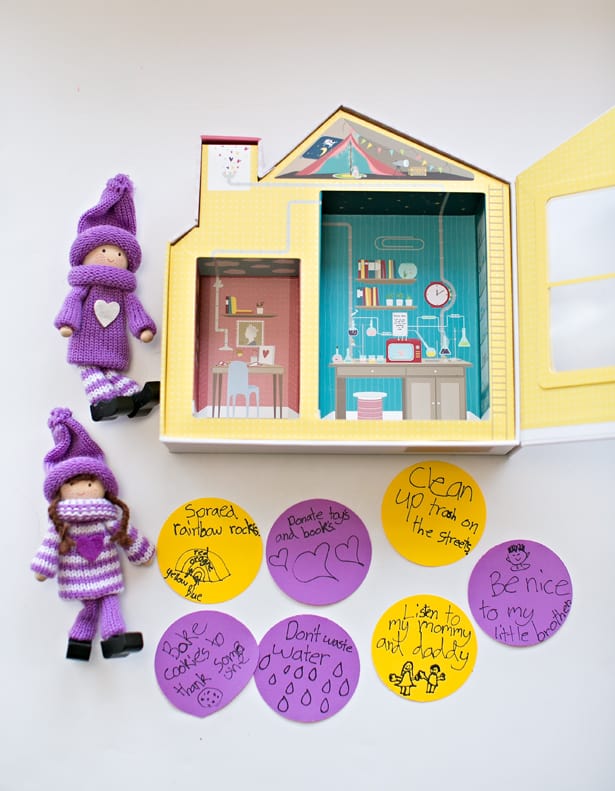 The little doll house is revamped with a cheerful yellow interior filled with playful details featuring a creative children's room with desk and cute additions like books and wall hangings.
The house has a mail slot to write notes to the elves for the kindness acts your children will do. In turn the elves can also write encouraging notes suggesting kind acts.
My kids had a fun time brainstorming small, everyday acts such as donating books, cleaning up trash, baking cookies and one of my favorites, "listening to mommy and daddy." 🙂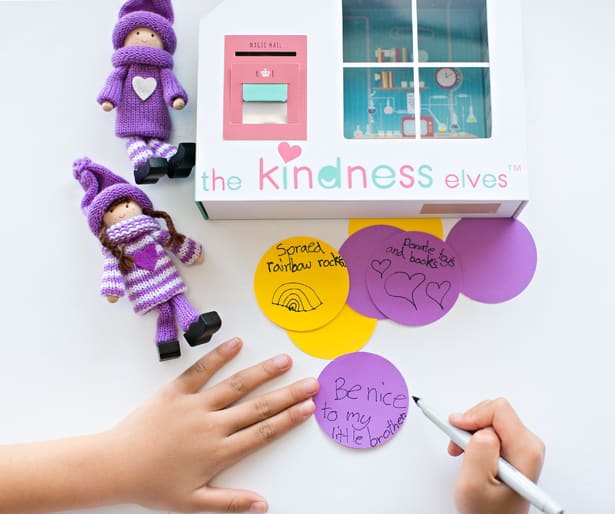 Once the notes are complete you can drop them in the cute mail slot to share your act of kindness with the elves!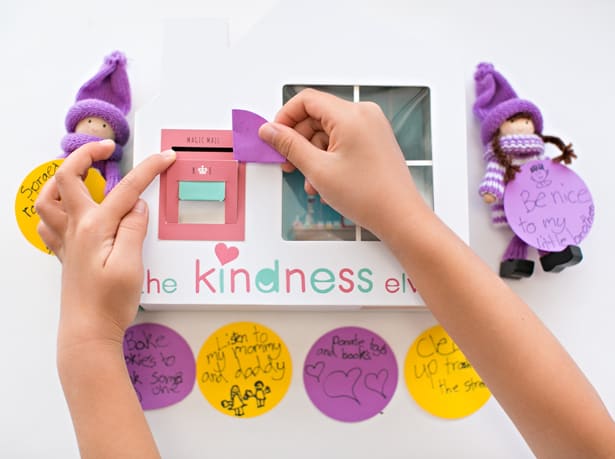 Not only do The Kindness Elves have a higher mission to inspire giving in kids, the house is adorable as a playful toy for pretend play. My daughter loves playing with her dolls in the beautifully crafted house.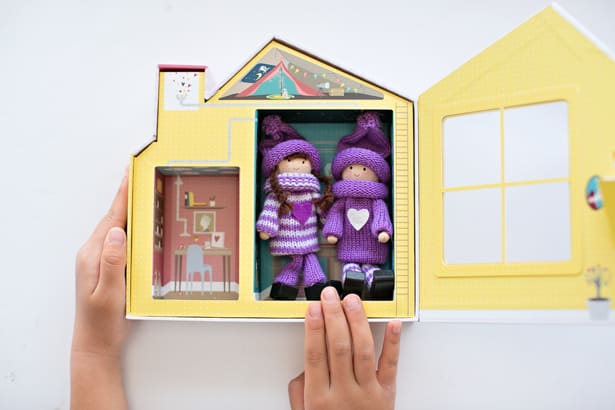 I appreciate the thoughtful details such as the sweet door with inspirational reminder such as "sprinkle kindness wherever you go!" and the back of the house which explains what the elves are about and includes a personalized field to add your child's name.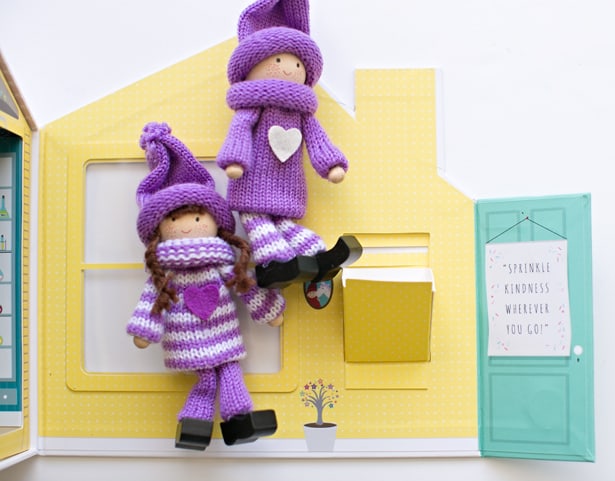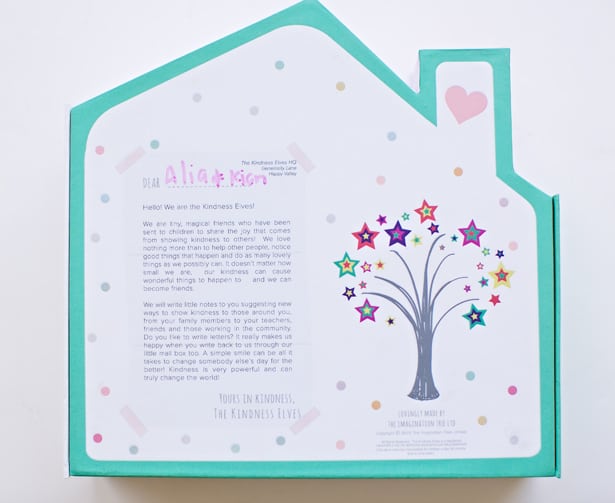 We'll be checking back in often with our Kindness Elves and making sure the kids are keeping up to their kindness promises! Won't you join in the fun? This is a wonderful way for kids, especially younger ones, to combine play and learn about giving. As well as opening up the conversation about how they can help give in many small ways.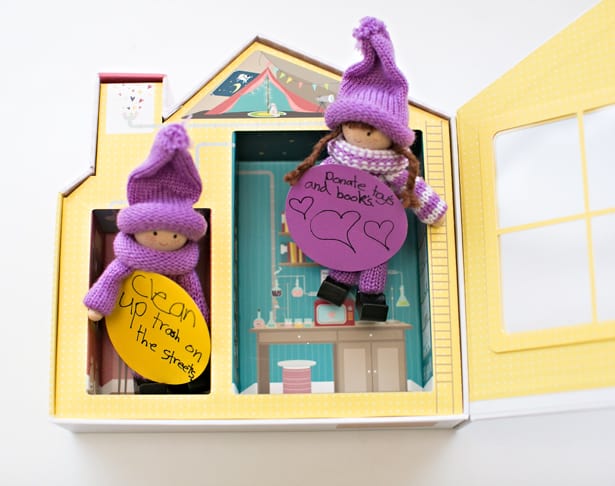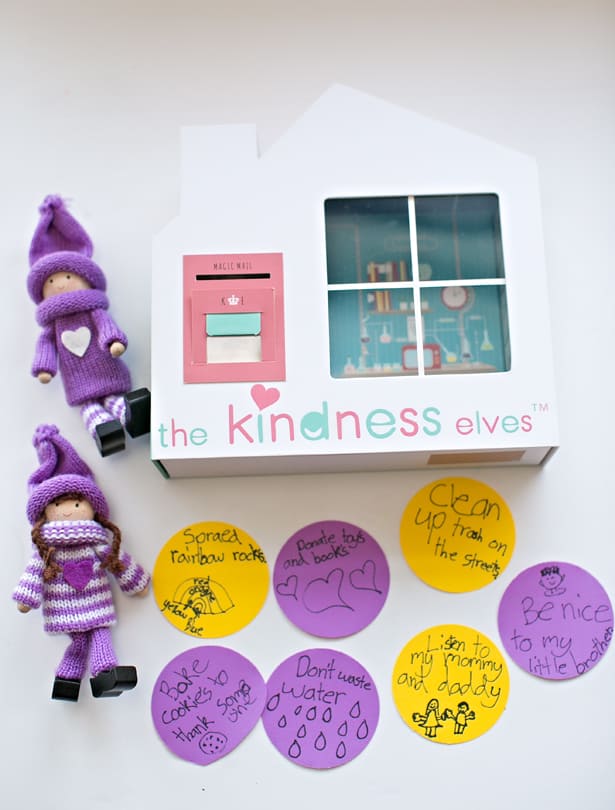 Learn more about the Kindness Elves and shop their new collection of elves and play house!
Thank you to the Kindness Elves for gifting us a set to review. As always all opinions and text are our own.
______________________________________________________________________________________________________

Disclosure: Some of the links in the post above are "affiliate links." This means if you click on the link and purchase the item, we will receive a small affiliate commission. Regardless, we give our promise that we only recommend products or services we would use personally and believe will add values to our readers.