Here's an easy one bowl muffin recipe that's chock-full of healthy ingredients like blueberries, bananas and whole wheat flour. I also add a blend of ground flax, sunflower, pumpkin, sesame seed and goji berries to give them that extra healthy kick. These muffins are so moist from the fruit and delicious for breakfast or a snack anytime!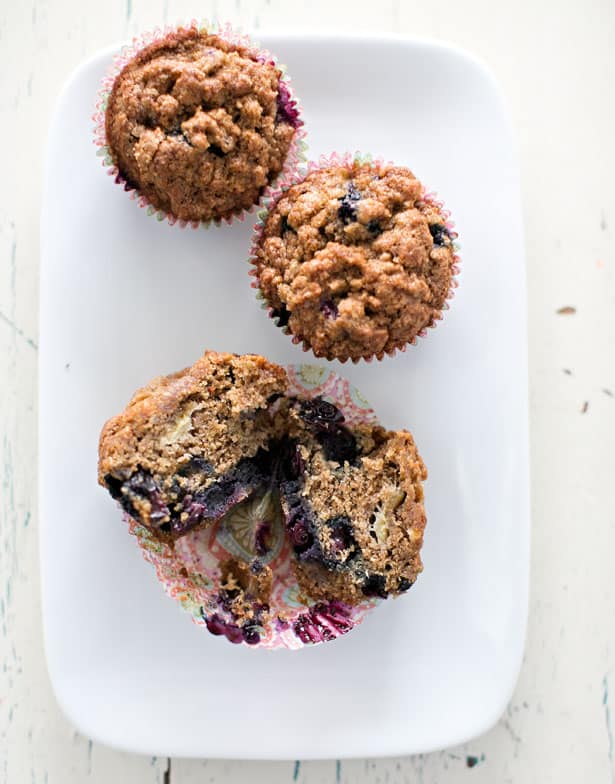 Whole Wheat Banana Blueberry Muffins – Ingredients:
(makes 12 muffins)
2 Cups blueberries (I used fresh, but you could substitute frozen berries)
1 Banana, ripe and mashed
1 stick (8 tablespoons) melted, unsalted butter – cooled
3/4 Cups brown sugar
1 Egg
1/2 Teaspoon cinnamon
3/4 Teaspoon baking soda
1/4 Teaspoon salt
1 1/2 Cups whole wheat flour
2 Tablespoons ground mixture of flax, sunflower, pumpkin, sesame seed and goji berries (optional – I used this mix which is already ground up and super easy to add)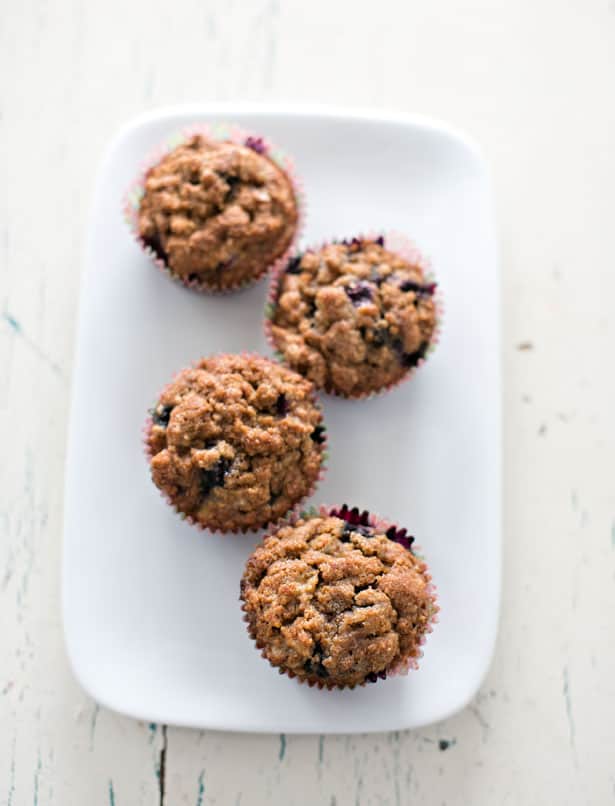 Steps:
Preheat the oven to 375°F
1. In one bowl add flour, flax seed mixture, salt, brown sugar, cinnamon, and baking soda. Whisk to blend. Add melted butter and egg and blend until incorporated. Don't over mix.
Note: Make sure melted butter is cooled and egg is at at room temperature (I usually add eggs to warm water in a bowl for a few minutes before cracking them so they aren't too cold).
2. Add blueberries and banana, fold into mixture.
3. Scoop mixture equally into one 12 cup muffin tin.
4. Bake at 375 degrees for 22-25 minutes until muffin tops are firm to the touch.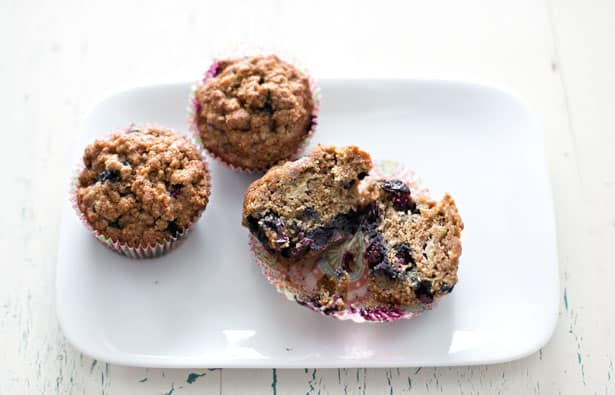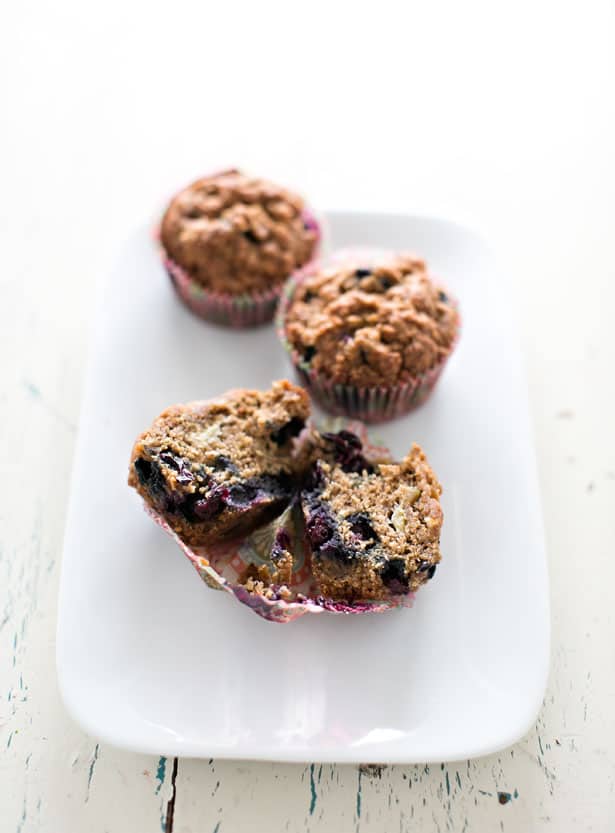 These muffins are filled with bursting with flavor and super moist from the blueberries and chunks of banana in every bite.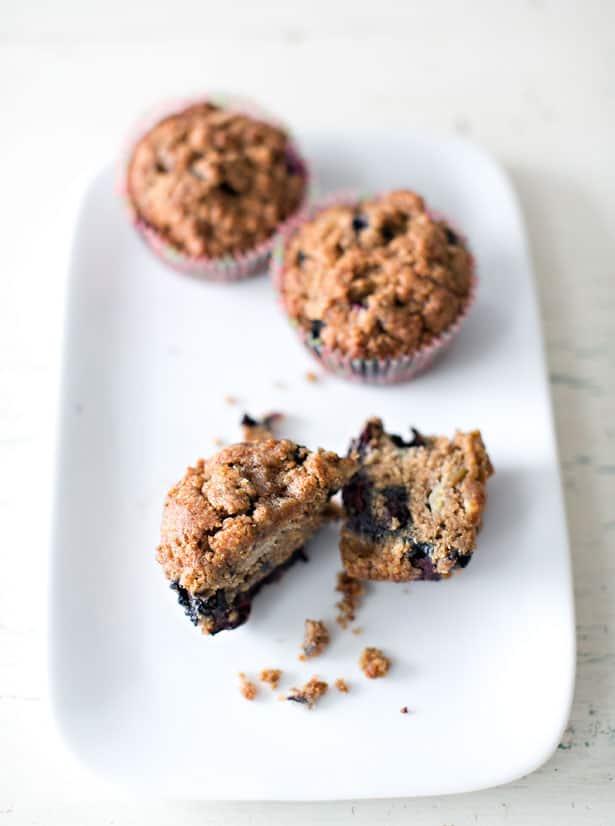 They're wonderful for breakfast or as a snack. The kids love them and in case you're wondering about the flax seed mixture, it's not a flavor you can taste so experiment and try adding it to any variety of foods you make (I also put it in smoothies and pancake mixture).
What are some of your favorite go-to muffin recipes?
For more muffin ideas, see 5 Veggie Muffins So Good Your Kids Won't Mind Them.