I tend to make mini cakes for celebrations more than large ones since they're more kid-friendly and fun to display for celebrations. Plus it's easier to make several at once to gift to friends and family vs. one large cake you have to cut into pieces.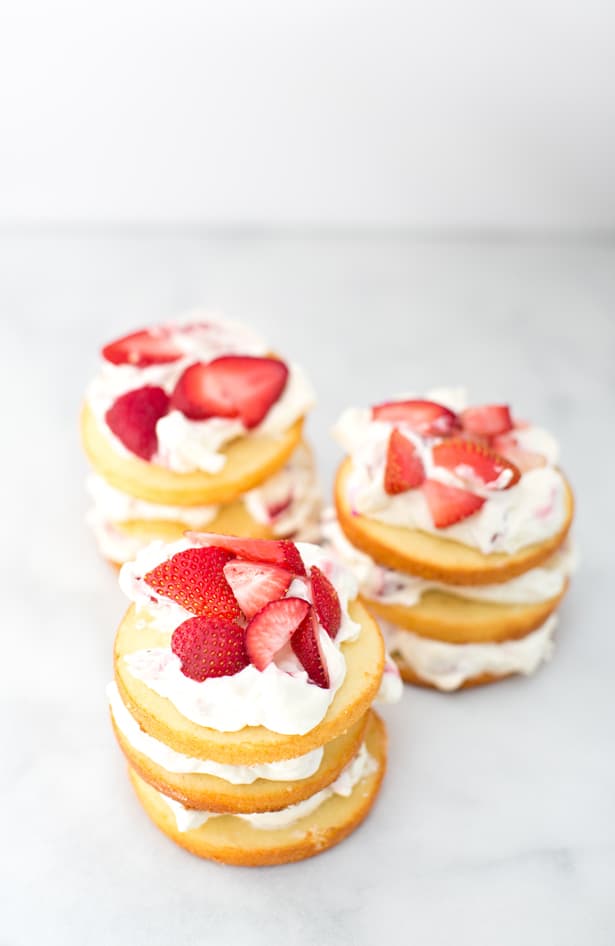 So here's the trick, use a muffin top pan! These from Chicago Metallic are my favorites to use.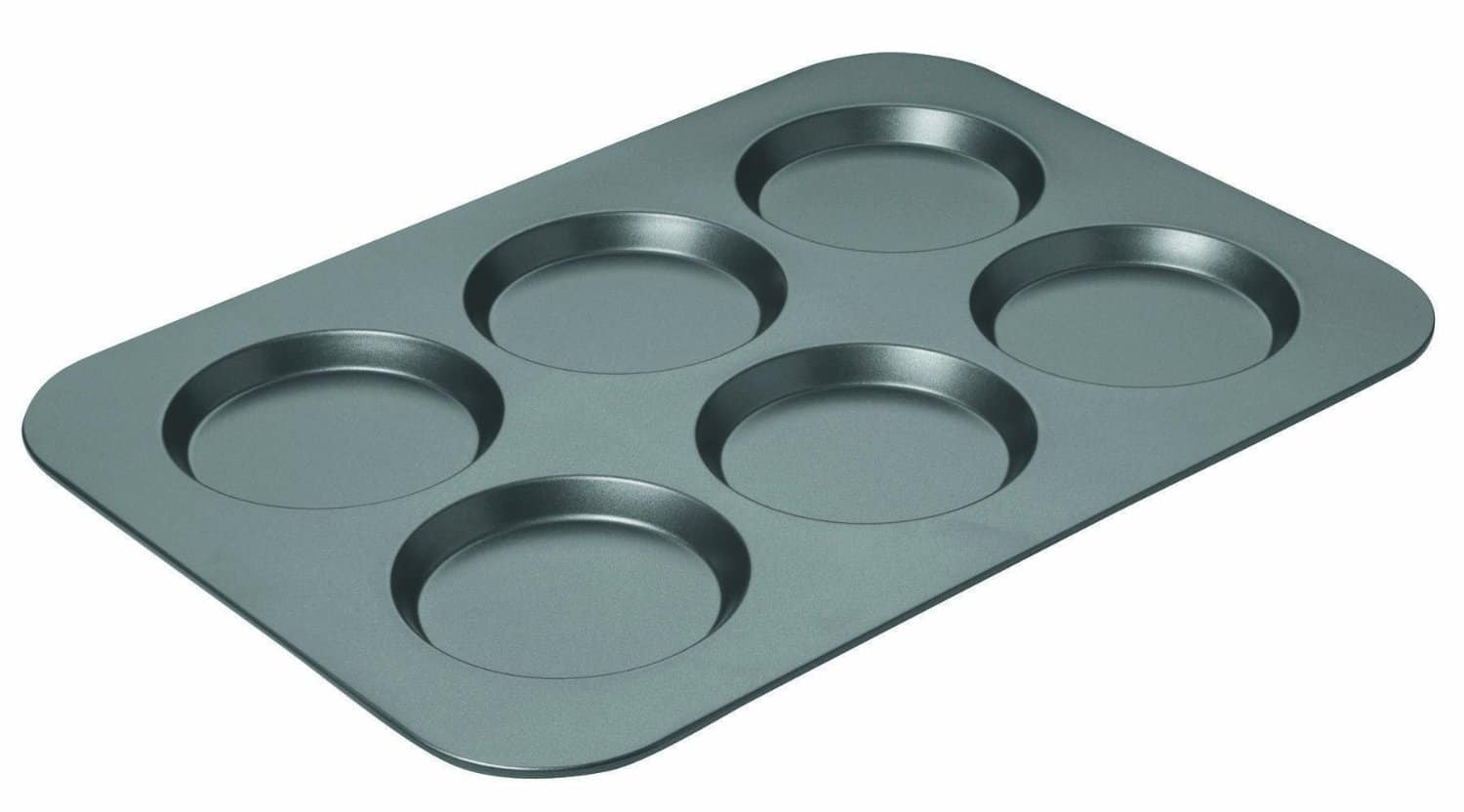 You just use your favorite cake recipe and place the batter on the tops and bake for less time than you would a regular cake. Allow the top to cool and they make perfectly round, shaped mini cake layers everytime.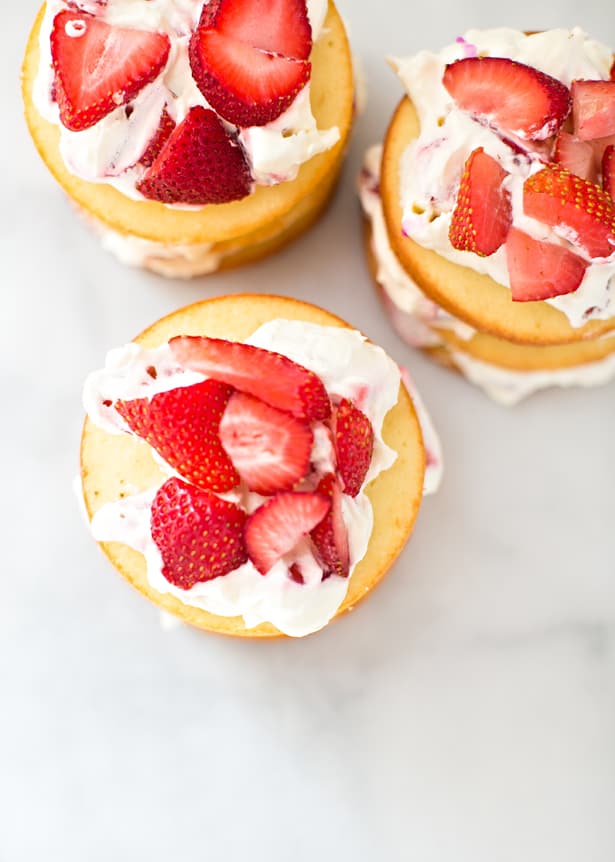 Here's my favorite way to make a quick and easy strawberry cake. Use your favorite vanilla cake recipe (a cake mix is fine too). Whip 2 cups of cold cream with 1/3 cup powdered sugar and mix in 2 lbs of cut strawberries. Reserve some slices for the top.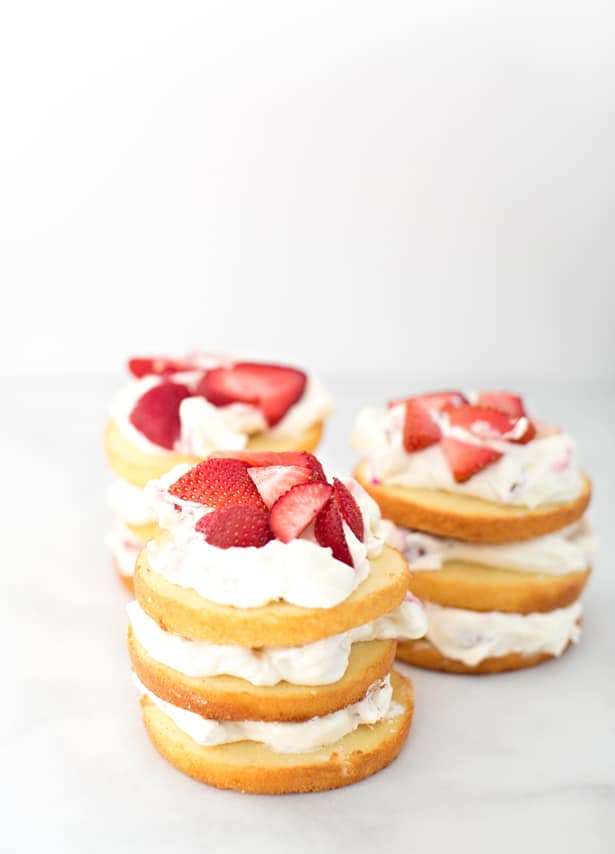 Three layers of "muffin tops" are all you need to make the cake. Of course you can stack them and frost with your favorite frosting to make a more standardized cake. Add sprinkles and you have a quick birthday cake!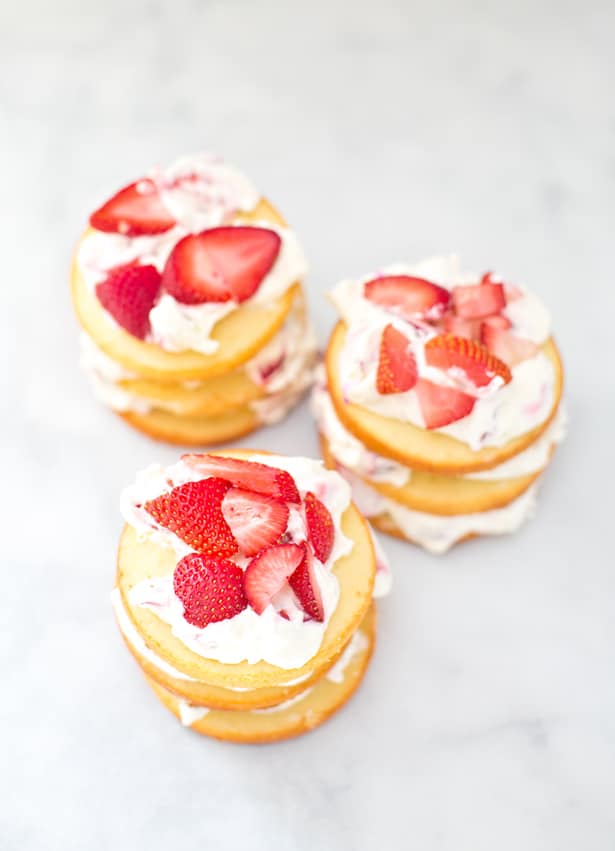 I love serving these mini strawberry and cream cakes for large gatherings. They're easy to cut into smaller slices for kids too. What are your favorite ways to prepare cakes?