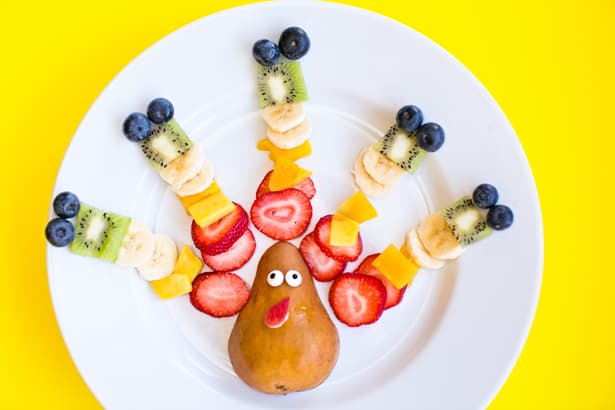 Looking for a last minute Thanksgiving snack for the kids? This rainbow fruit feathered turkey makes a colorful display and is healthy too! You can layer any type of fruit for the feathers, but we went with a fun rainbow theme which is a great way to offer a variety of fruits.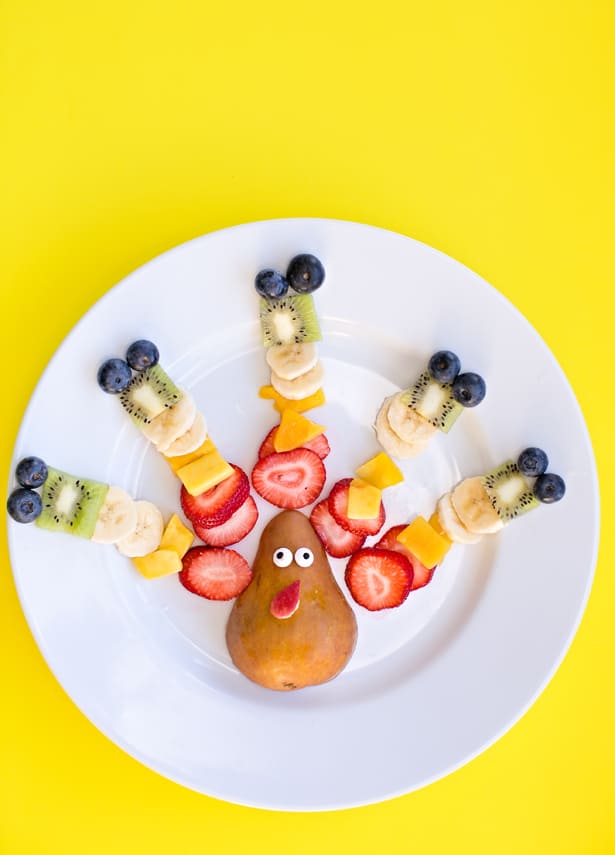 Rainbow Fruit Turkey Snack – Ingredients:
– Assorted sliced colorful fruits (we used blueberry, kiwi, banana, mango and strawberry fruit)
– One pear
– A small piece from a red apple
– Two candy googley eyes (optional)
Instructions:
You'll want to first slice your pear about a third of it off to make the turkey body. Take a piece of apple, mostly just the skin and use scissors or a knife to create the turkey wattle. Add the googley eyes on top of the pear with some water to stick them down.
Place your turkey on a large plate or platter and start layering fruit for feathers outwards going in rainbow colors as shown.
Isn't the cutest turkey you've ever seen? What are your favorite healthy Thanksgiving foods for kids?
Check out more fun Thanksgiving ideas here!