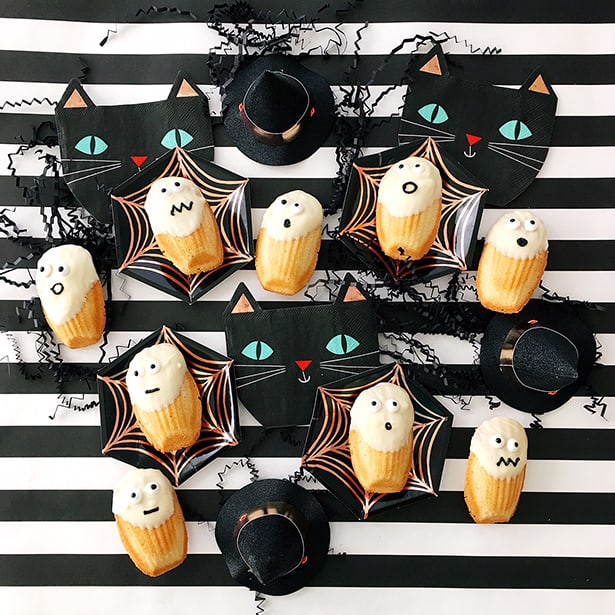 Halloween is just two days away – are you ready for the spooky fun ahead? If you're looking for a super easy, last minute Halloween treat for the kids, look no further than these adorable Ghost Madeleine Cookies.
Using store-bought Madeleines cuts down the time to whip up these fanciful ghosts in a pinch. We were inspired by these homemade pumpkin Ghost Madeleine cookies (on our list to make) but in a pinch, ready-made cookies are perfectly fine to save time!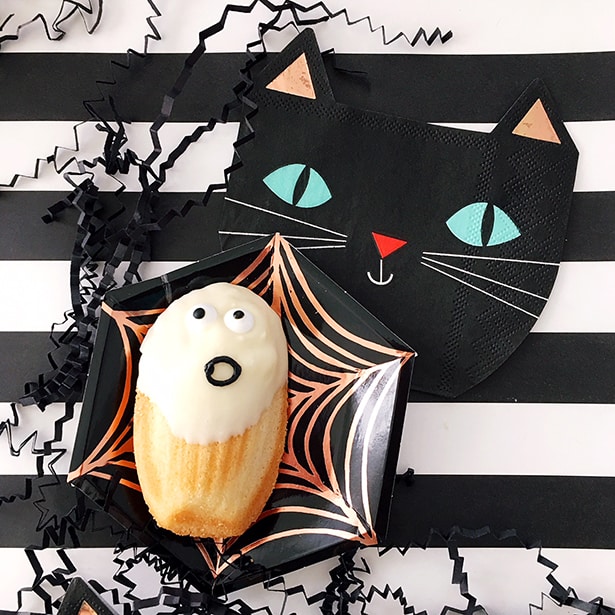 Ghost Madeleine Cookies – Ingredients:
– Store-bought Madeleine cookies (we found these in the bakery section of our local supermarket)
– White chocolate chips
– Vegetable oil
– Parchment paper
– Googly candy eyes
– Black icing
– Sandwich zipper bag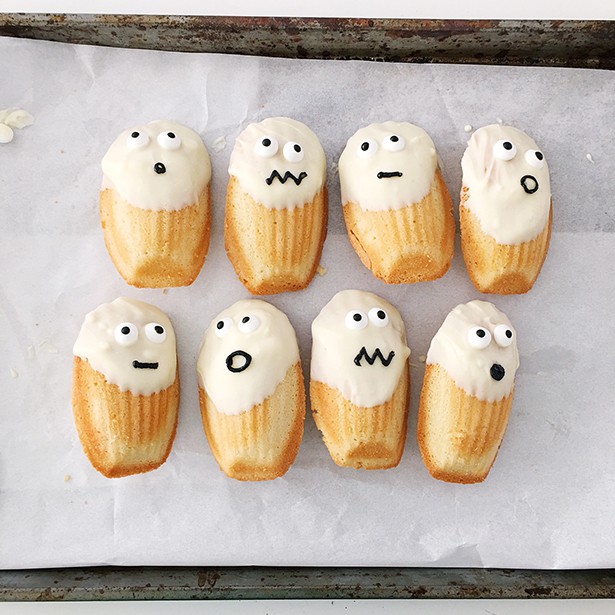 Instructions:
Step 1. Melt your white chocolate chips in a microwave proof bowl every 30 seconds, stirring in between until the chips have melted and consistency is smooth. Stir in a few drops of vegetable oil to thin out the melted chocolate to prevent it being clumpy and "chalky."
Step 2. Lay out your Madeleine cookies on a parchment-lined baking tray. Dip half of each cookie in the white chocolate and lay on the parchment pan. Add two googly candy eyes to each cookie.
Step 3. Refrigerate the pan until the white chocolate hardens – about 20 minutes.
Step 4. Empty some of your black icing into a small zipper sandwich bag. Cut off a tiny hole on the end. Remove your Madeleines from the fridge and pipe ghost mouths with your black icing.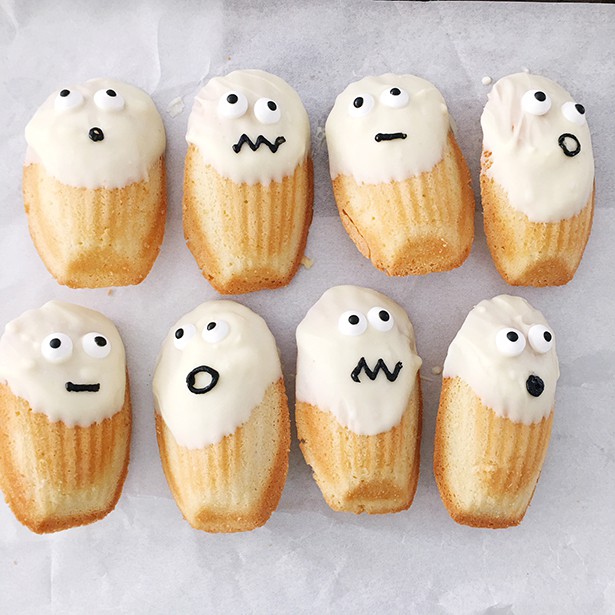 Enjoy your easy spooky Halloween Ghost treat!
What are your favorite Halloween treats for kids? Check out these healthy Halloween foods if you want to curb the sugar. Or these adorable Halloween lunch ideas!
Happy Halloween!