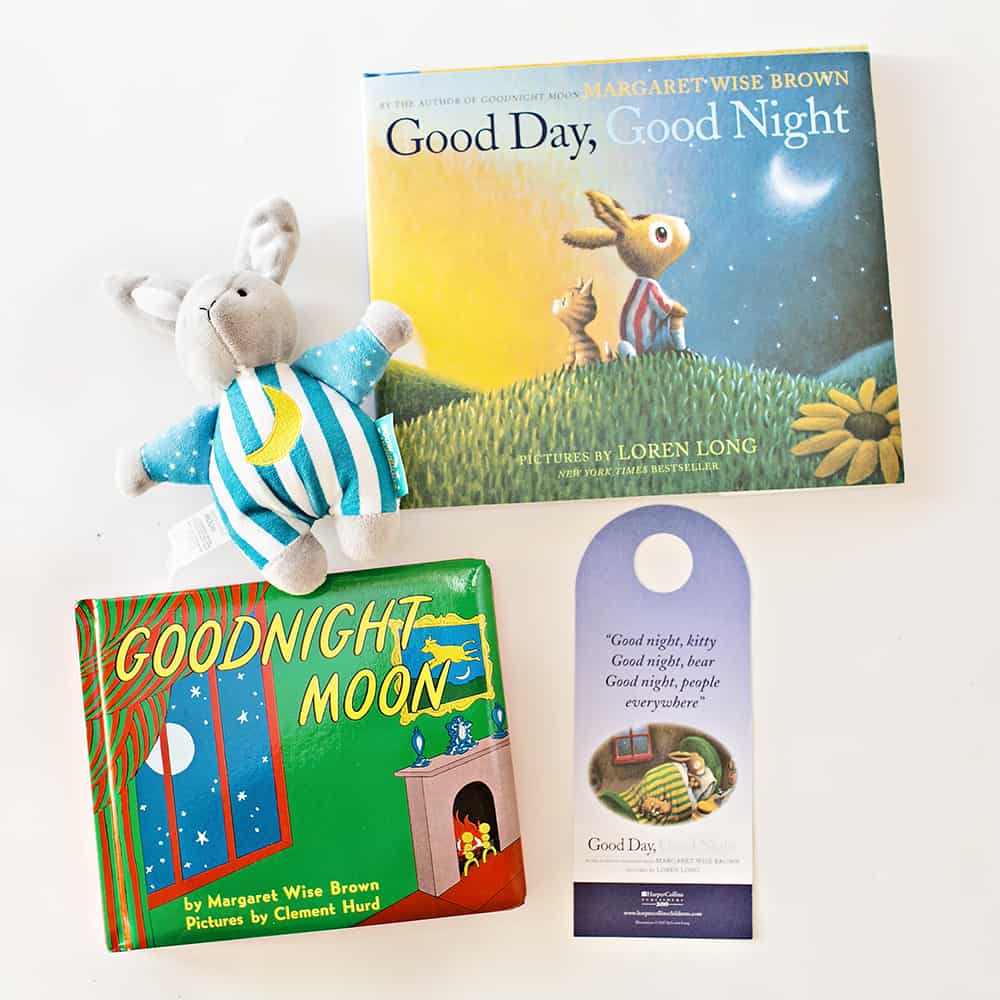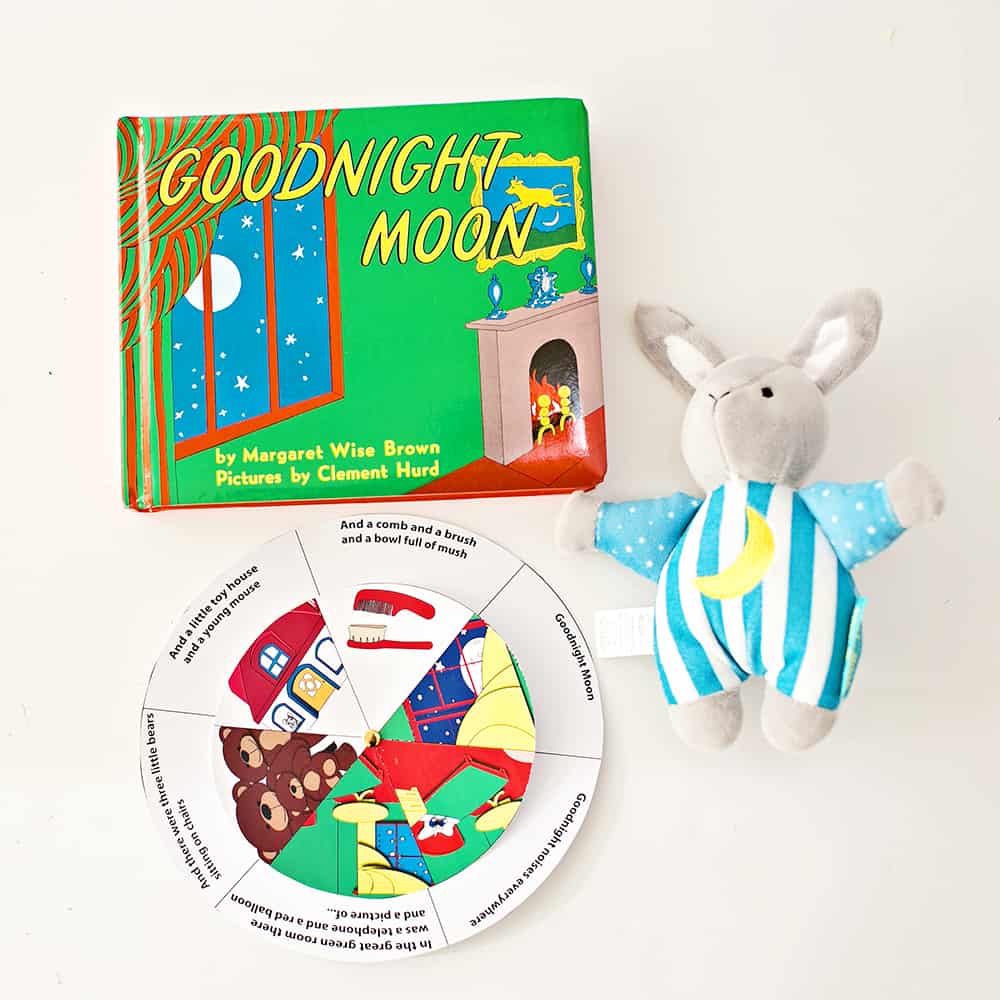 This post is sponsored by HarperCollins. All opinions are my own.
My kids are no longer at the baby stage where they need to be rocked to sleep with the lull of a sweet, rhythmic tale. But when they were, the classic children's story, Goodnight Moon, written by Margaret Wise Brown and illustrated by Clement Hurd, was one of our favorite bedtime books. To this day, we still have our well-loved hardcover version of Goodnight Moon and my kids (now 6 and 8) still pick it up, with the exception that they now can read the pages.
That's not hard with the gentle, rhyming words we've come to know so well…"and there were three little bears sitting on chairs…and a little toyhouse and a young mouse…goodnight room, goodnight moon, goodnight cow jumping over the moon…goodnight noises everywhere."
What's great is that Goodnight Moon now comes in a newly released, padded board book edition, sturdy for little hands.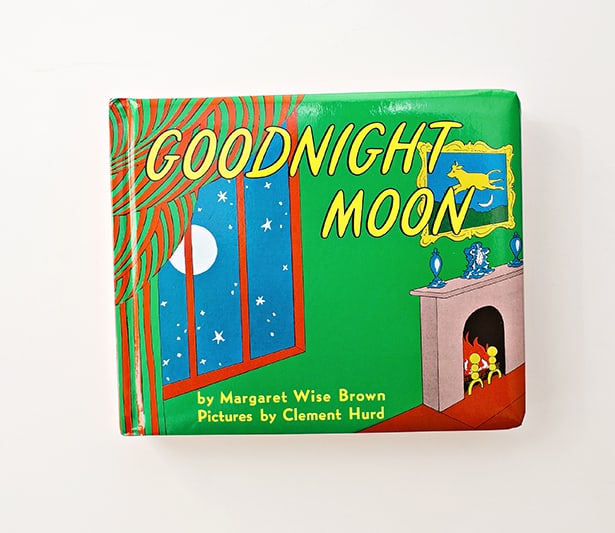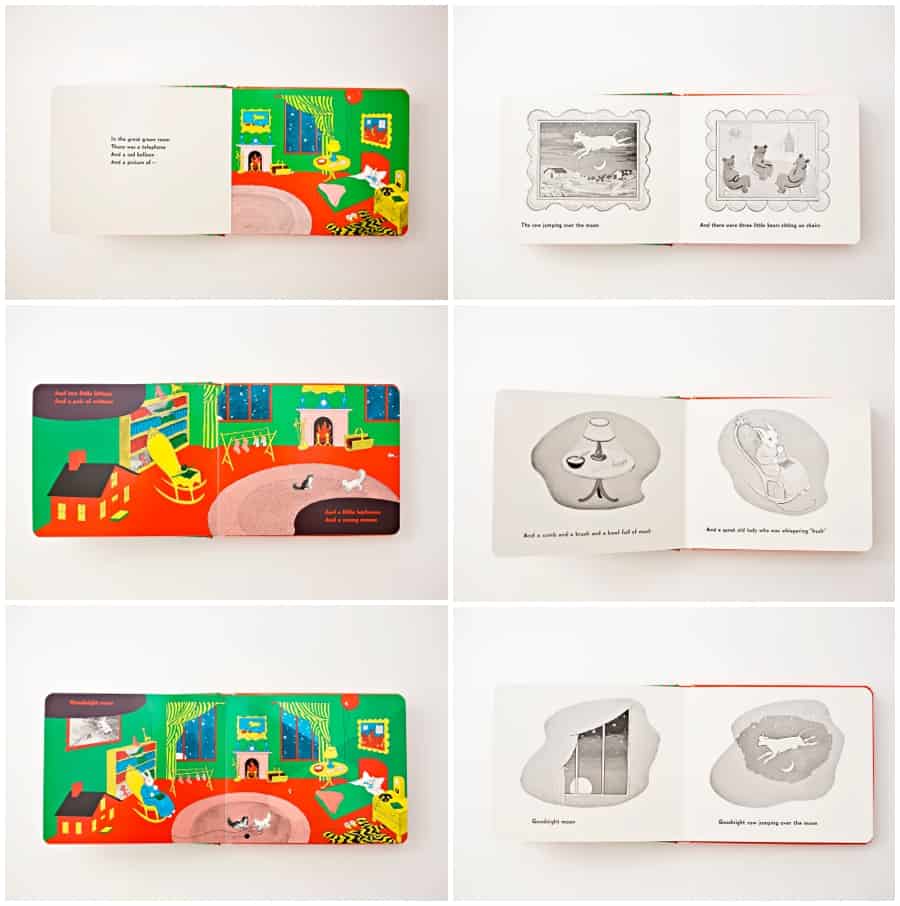 We're equally excited to get our hands on Good Day, Good Night, a previously unreleased picture book by Margaret Wise Brown, beautifully illustrated by Loren Long. Good Day, Good Night also features a sweet bunny who, in similar fashion to Goodnight Moon, bids goodnight to his favorite creatures and things such as the birds in their nests, sky, daylight, flowers, bees, bugs, kitty and bear as he gets cozy in bed. The noted exception is the book's start of bidding a good morning and day offering a fresh positive start before winding down for bedtime. The book follows Margaret Wise Brown's signature singsong sentences to keep little readers engaged.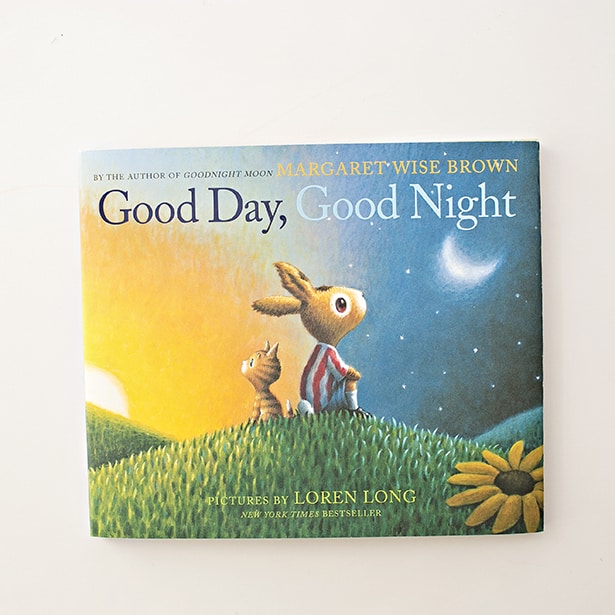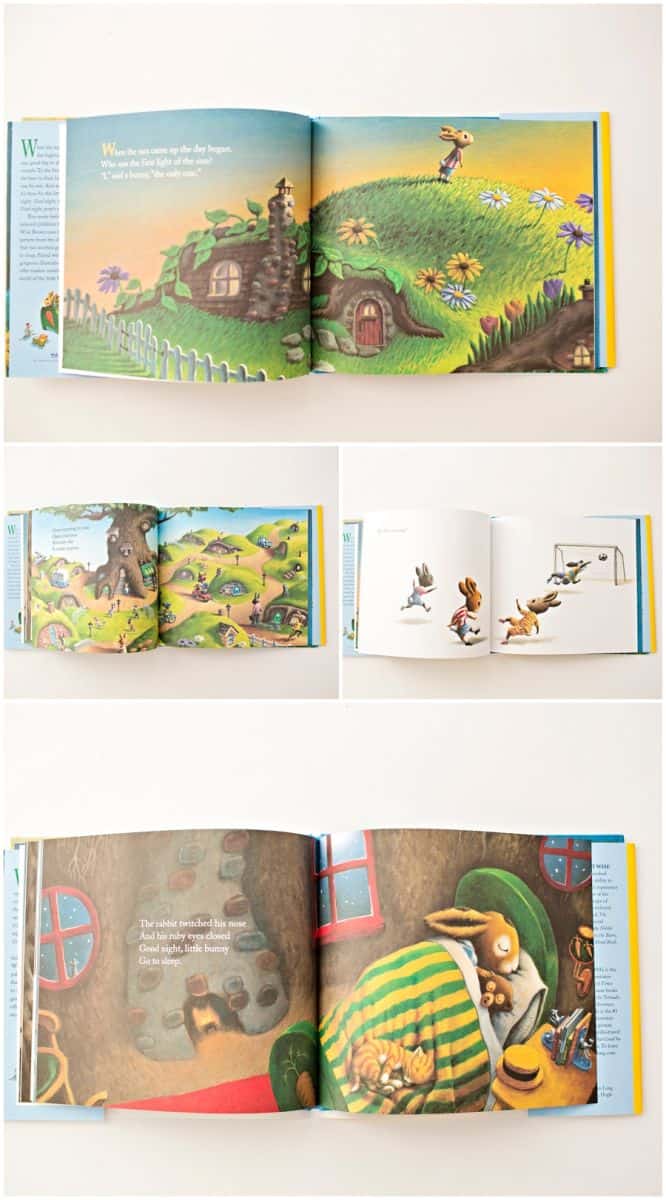 Find out more about Good Day, Good Night by watching the Book Trailer
or doing the fun activities found in the Good Day, Good Night Activity Booklet.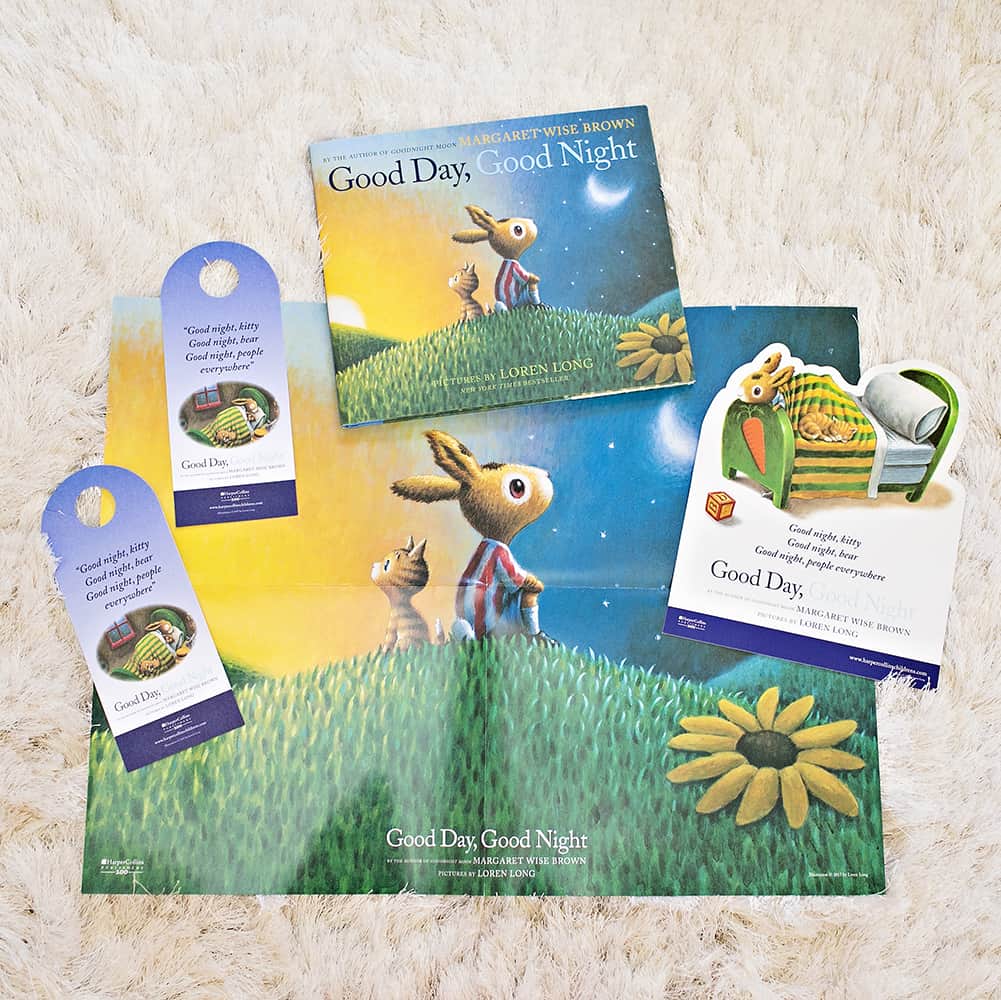 To celebrate Good Day, Good Night's new release and the new padded board book edition of Goodnight Moon, we made a printable wheel of some of our favorite Goodnight Moon pages.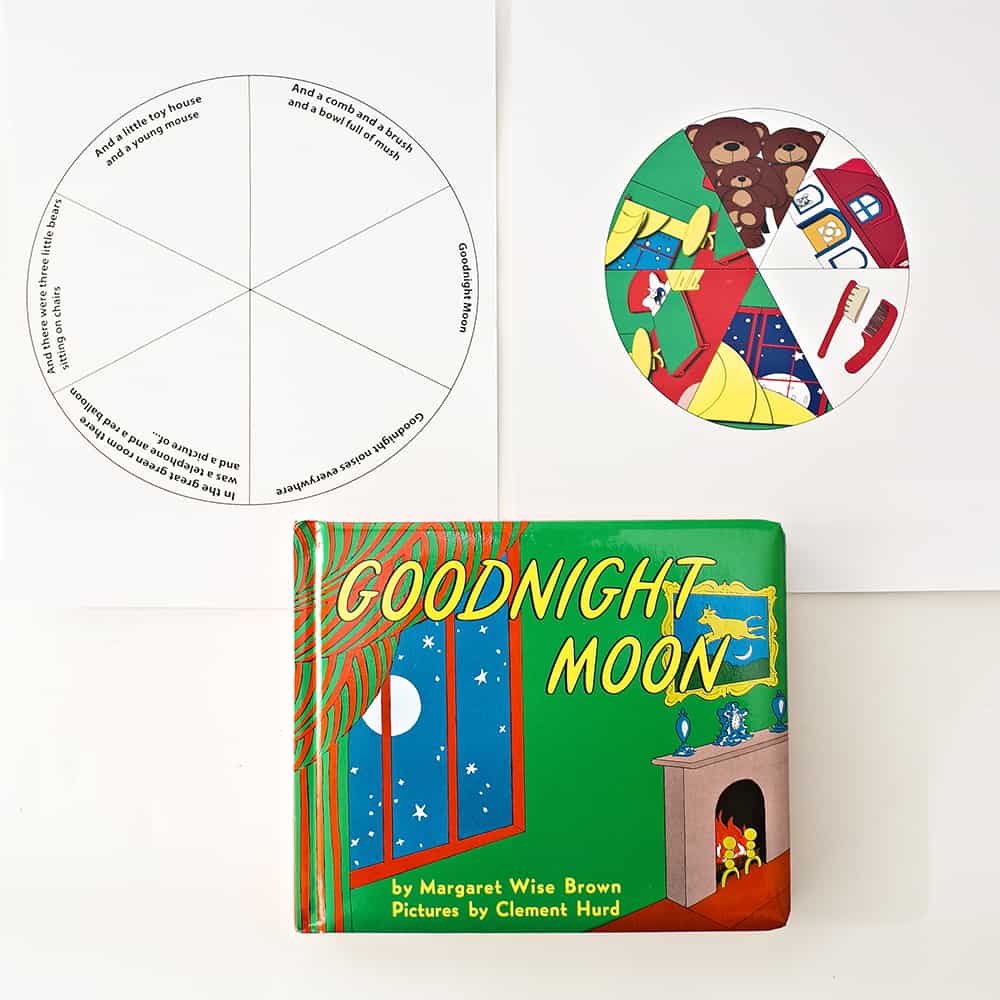 All you need is a printer, cardstock and a brad to hold the wheel together. Laminating the wheel is recommended so it can be used over and over again.
Print out the free printable template (see below), cut out the two wheels and attach in the center with a brad.
Free Template (download right below):
Click Here to Get Your Free Printable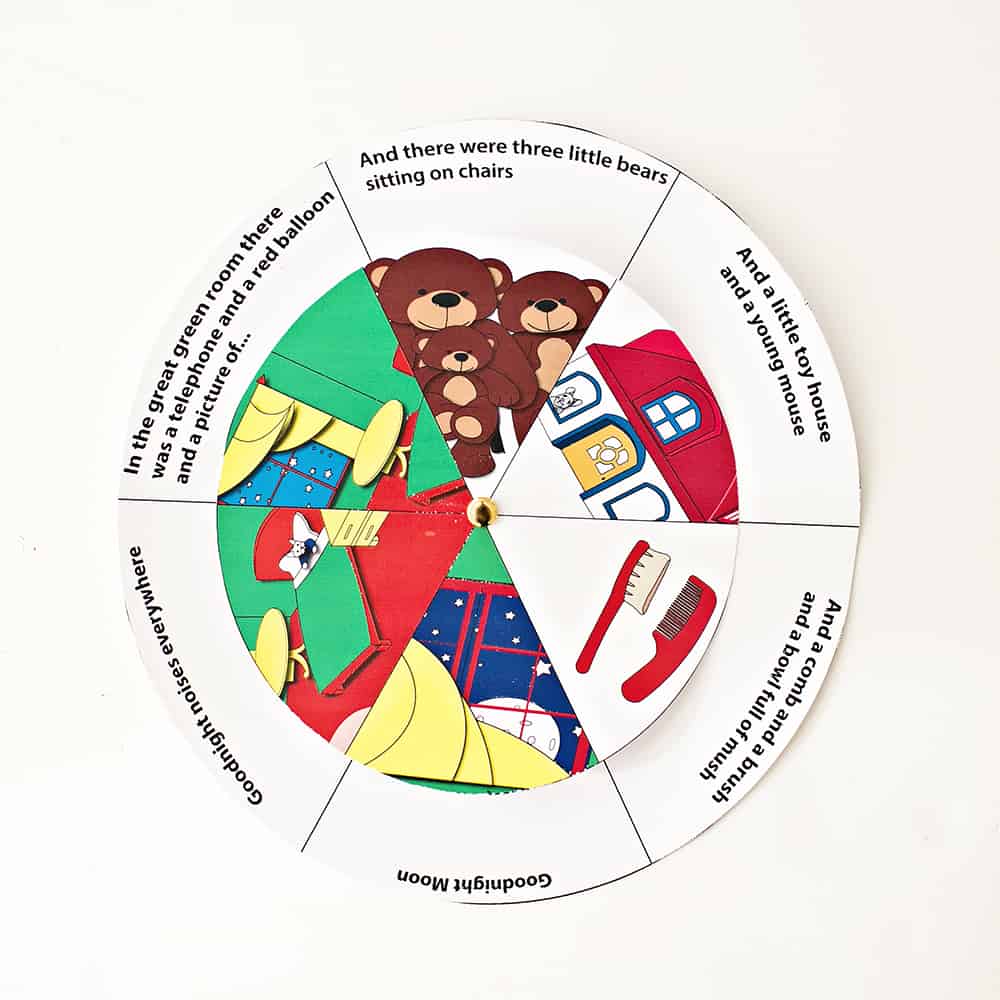 This is a fun way for kids to engage along with reading the book, or take it on the go! The wheel can also be used as a matching game for kids to pair the right illustration with the phrases on the wheel.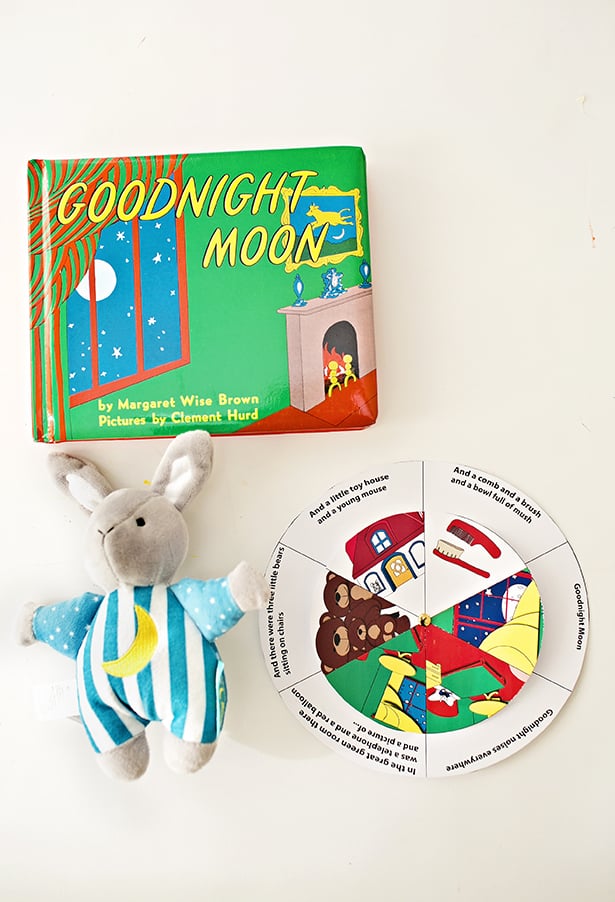 My kids love the newly released Good Day, Good Night book as much as the iconic classic, Goodnight Moon. It's so special to see them read their beloved books along with new ones.
Visit my Instagram page for a special giveaway for both books plus the cute bunny rattle from KidsPreferred!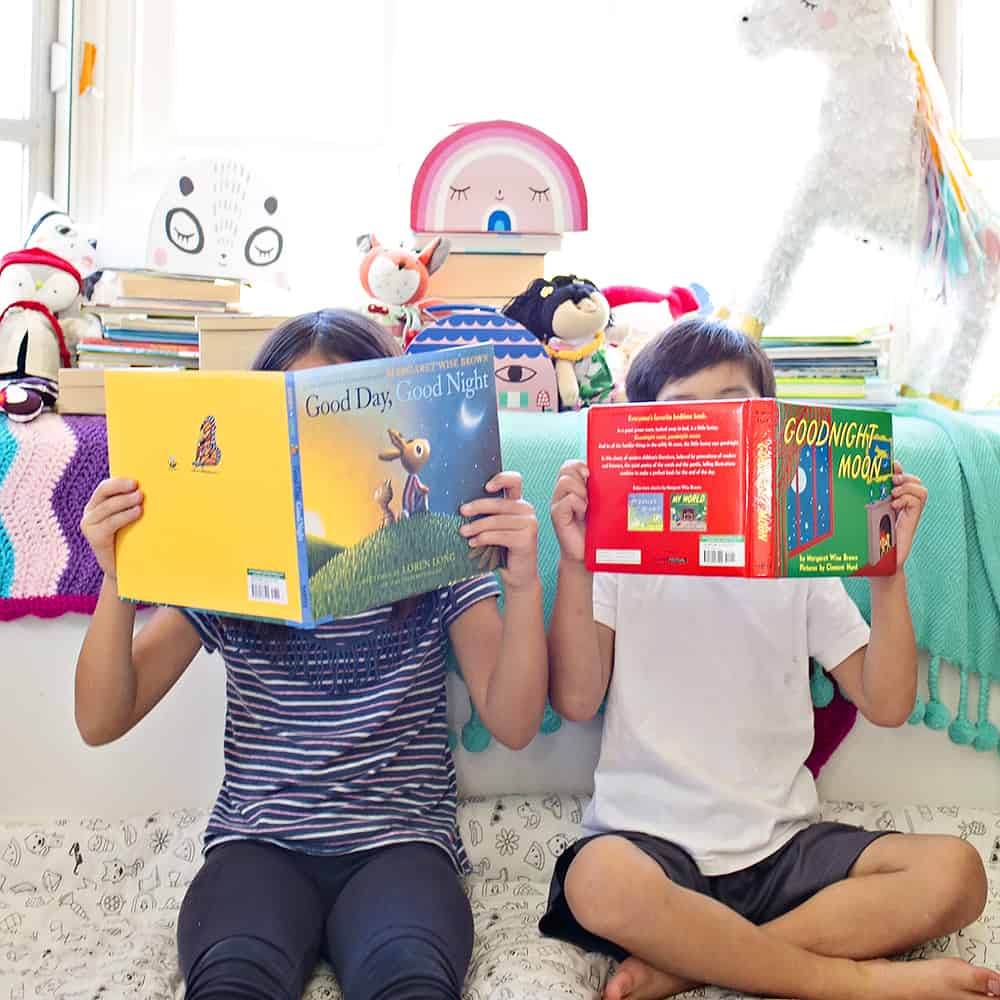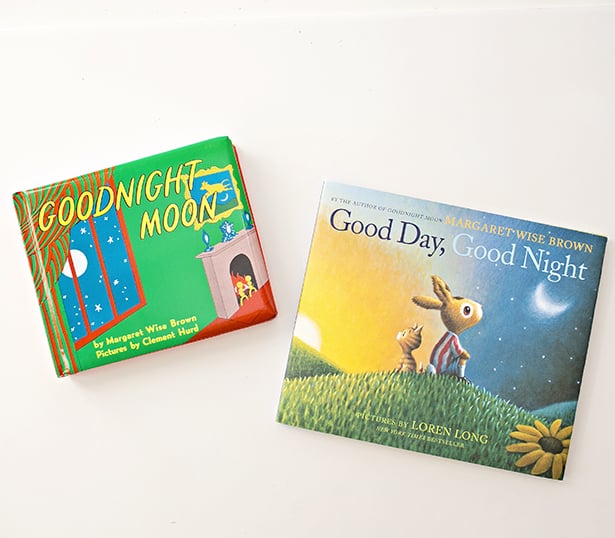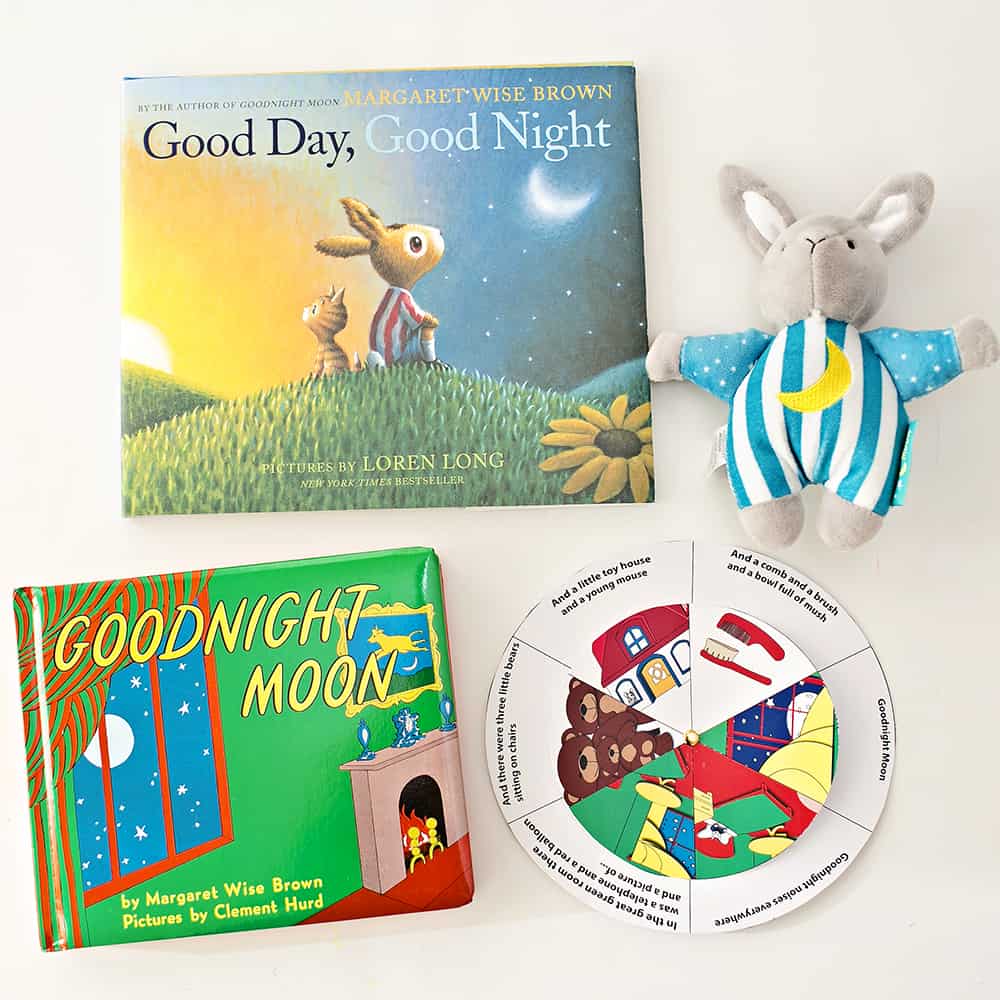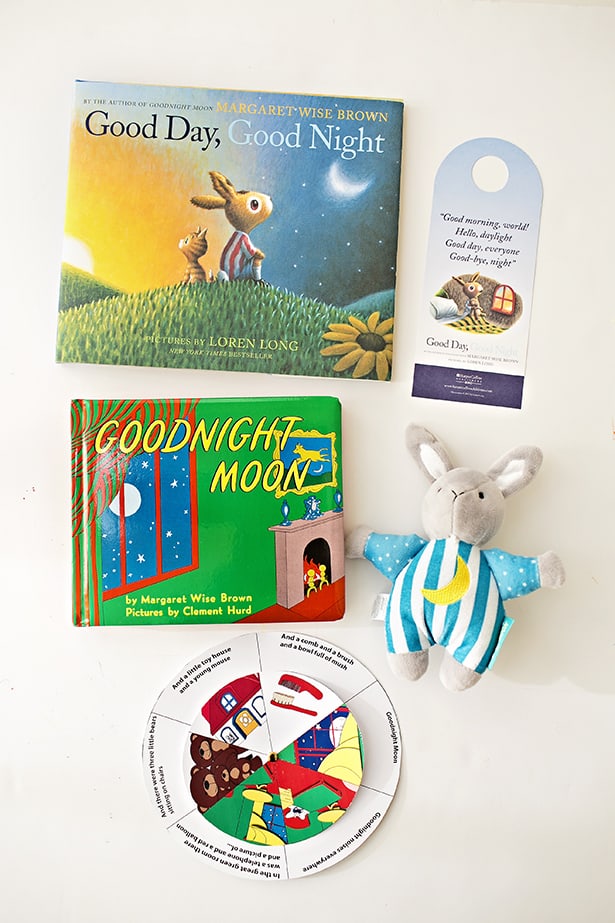 Did you read Goodnight Moon to your kids when they were babies?
Learn more about Good Day, Good Night on HarperCollins.com
Learn more about the new edition of Goodnight Moon on HarperCollins.com
Follow the official Goodnight Moon Facebook page
Follow HarperCollins Children's Books on Twitter | Facebook | Instagram