Are you a new Mom..Have a baby in your life? This tutorial is perfect for you. This cover your heart baby burp cloth is super easy to make and extra special.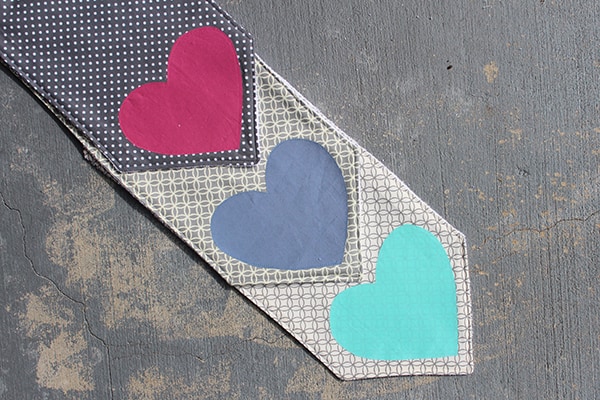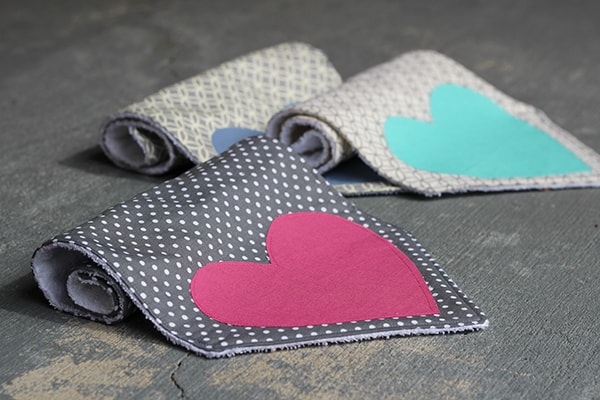 Materials Needed:
Fat quarters – 1 fat quarter per burp cloth
8″ x 8″ fabric scraps – for the heart
Terry towel – 1/2 yard to 1 yard
Fusible Web – Pellon Lite EZ Steam
Sewing materials and sewing machine
Iron and ironing board
Pen, paper and ruler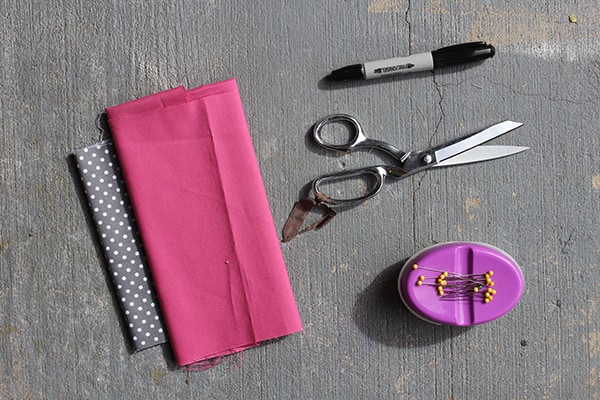 Instructions:
Draw your pattern. Draw a rectangle measuring 16″L x 9″ W. Find the middle and mark a line. Extend the middle line down 5″. Connect the points to make an upside down house. Add a 1/2″ seam allowance around the entire outside edge. Cut out 1 pattern piece from the fabric and 1 pattern piece from the terry towel.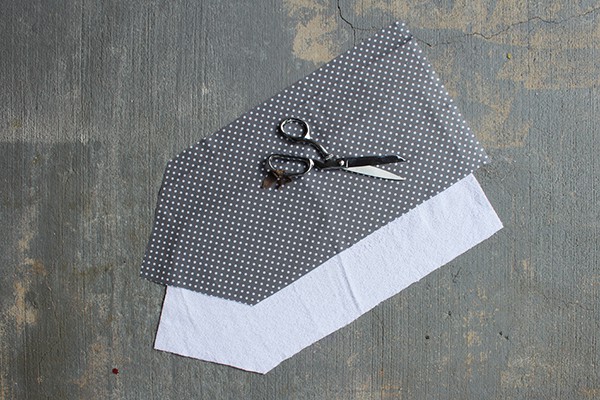 Take out 1 piece of EZ Steam paper. Lay the EZ Steam paper on top of the fabric pattern piece at the pointed area. Shiny side up/textured side down. Draw a heart shape on the shiny side. Note that the heart needs to be smaller than the 1/2″ seam allowance on the pattern.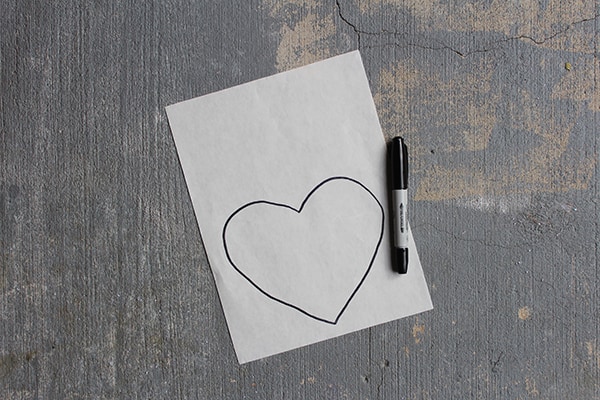 Place the EZ Steam paper onto the fabric, textured side down. Press the EZ Steam paper with an iron. Cut the heart out.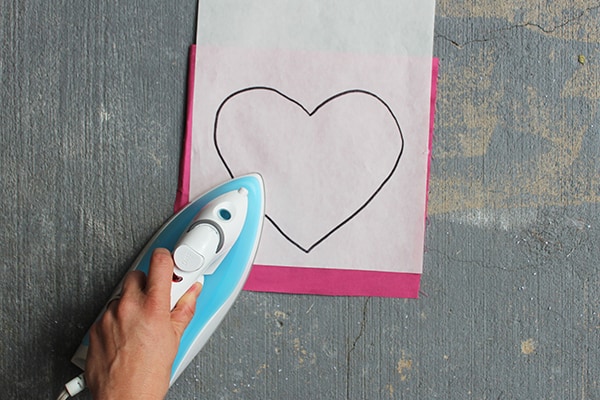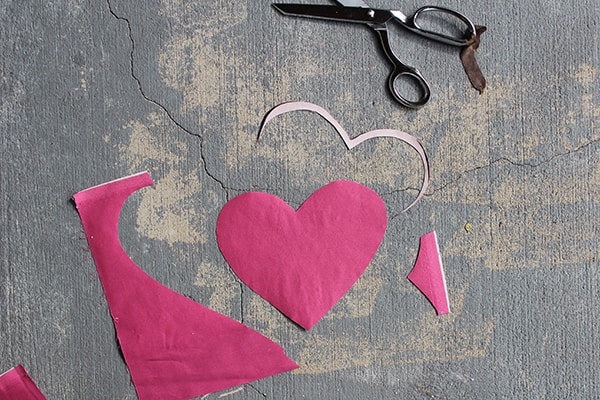 Gently peel the backing off the heart. If you are having trouble peeling the backing of, make a light X on the back with a pin. Start at the middle of the X and peel back.
Place the heart near the point area of the fabric. Adjust your placement until you get the desired look. Remember to leave enough room for the 1/2″ seam allowance. Press in place. Topstitch around the outside edge of the heart.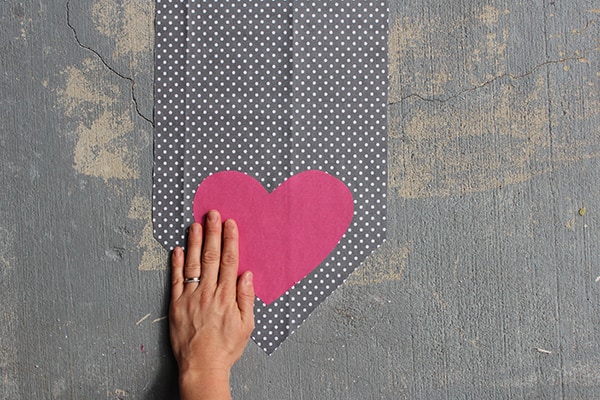 Place the fabric pieces together. Right sides facing and pin at edges. Place into sewing machine and stitch together with a 1/2″ seam allowance. Leave a 3″ – 4" opening along one of the long straight sides. Press seams with a warm iron.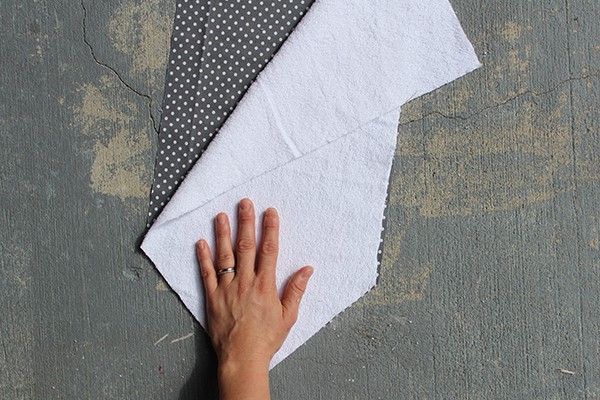 Trim all corners as well as the point/ tip.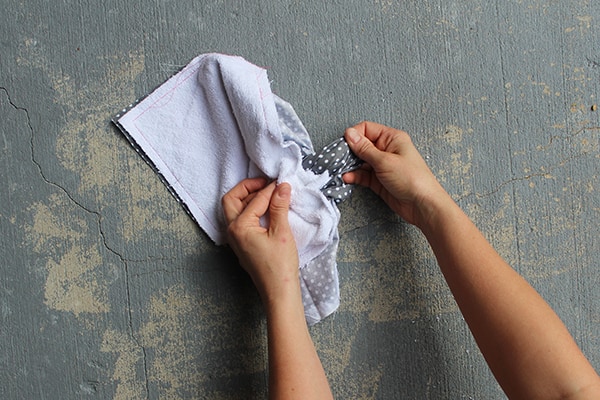 Gently pull right side out. Wiggle corners into place.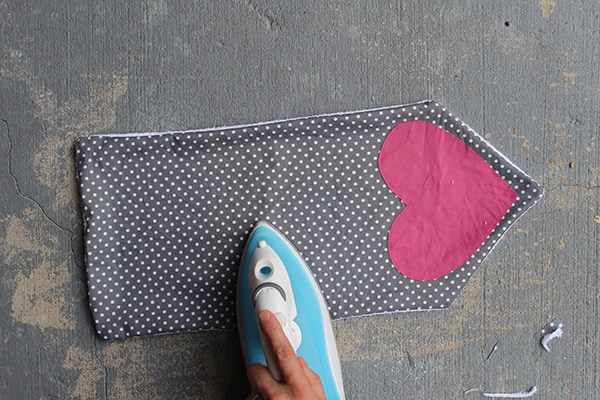 Press seams again with a warm iron. Turn under the seam opening. Press and pin in place. Place into sewing machine and topstitch around the outside edge. Backstitch.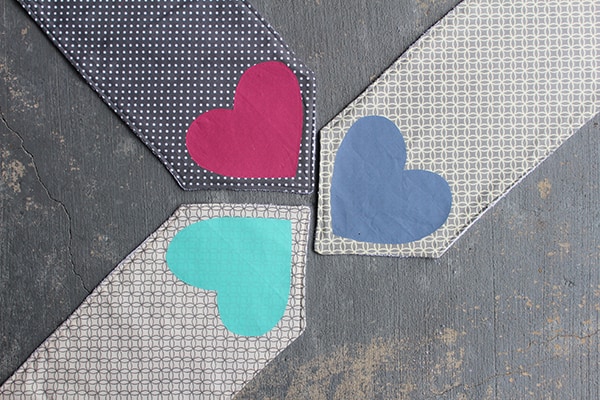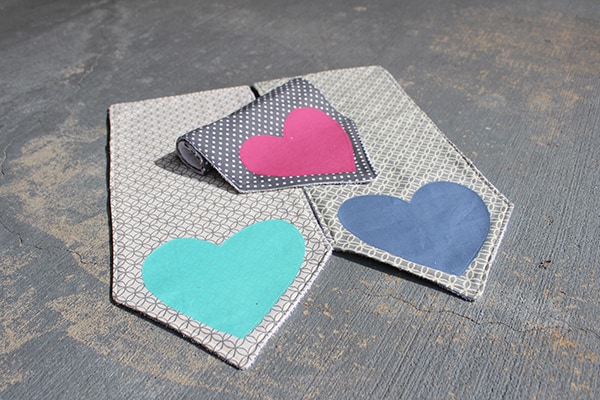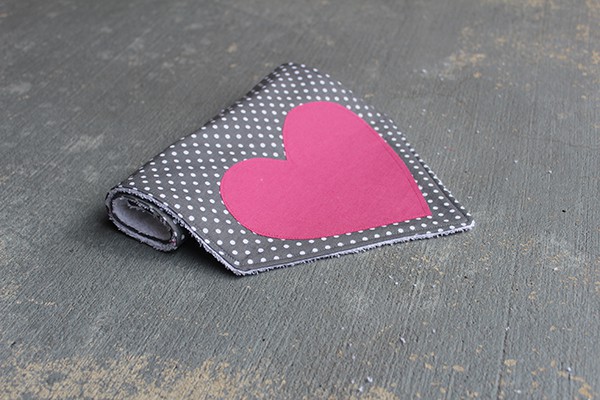 Marni uses her background in fashion and design plus her 20 years of sewing to teach fellow passionate sewers how to make anything and everything. Her son is her current muse and constant source of inspiration, she loves to sew fun and creative projects for moms, babies and kids. You can usually find her at the drafting board, sewing machine or working on her blog Haberdashery Fun. You can follow her on Twitter, Facebook, Instagram, and Pinterest.