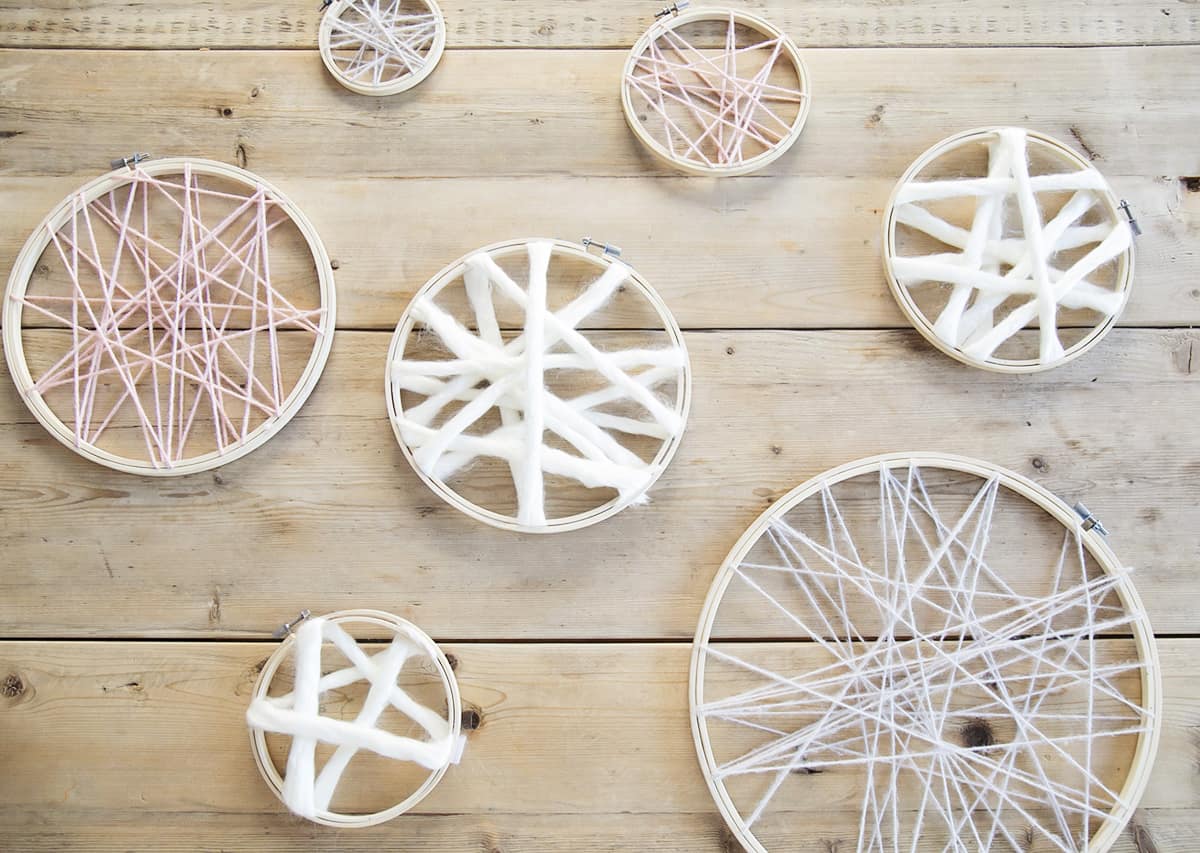 Sometimes taking a simple and inexpensive item can make for the best results. If you are looking for a quick and easy way to dress up a wall in a kids' room, this simple DIY is sure to hit the mark. If Grandma doesn't already have a stack of embroidery hoops on hand, you can find these at any craft store nationwide.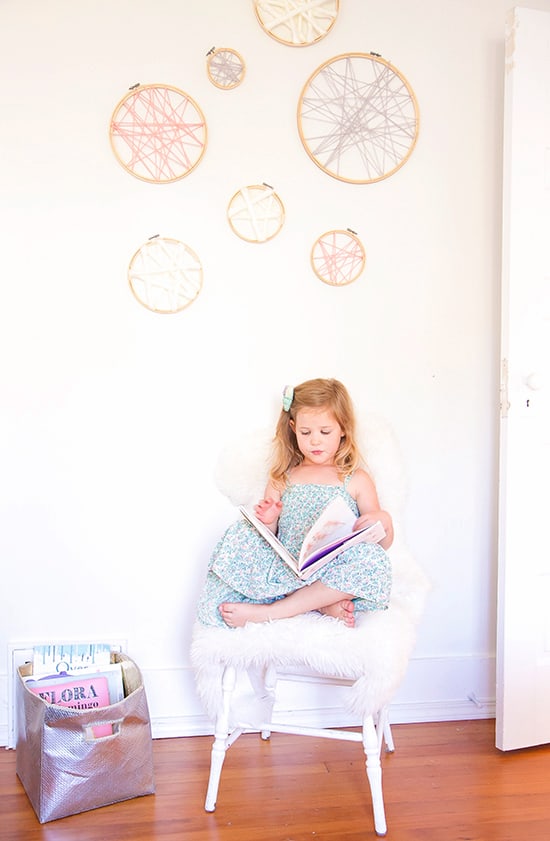 DIY Embroidery Hoop Wall Art – Materials:
embroidery hoops (as many as you like in various sizes)
yarn (choose different colors and textures)
scissors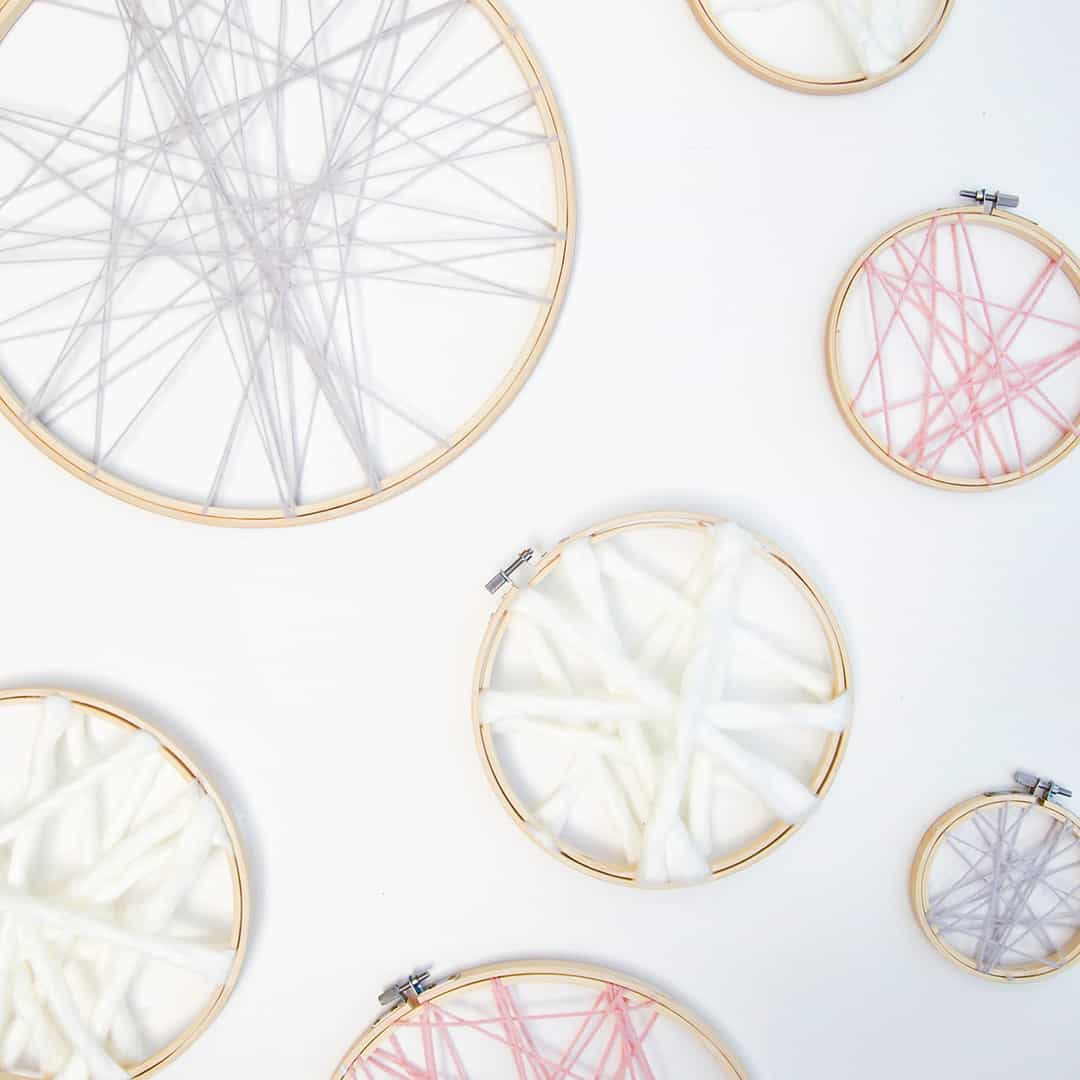 Step 1: Open embroidery hoops by partially unscrewing the screw so that the inside hoop is accessible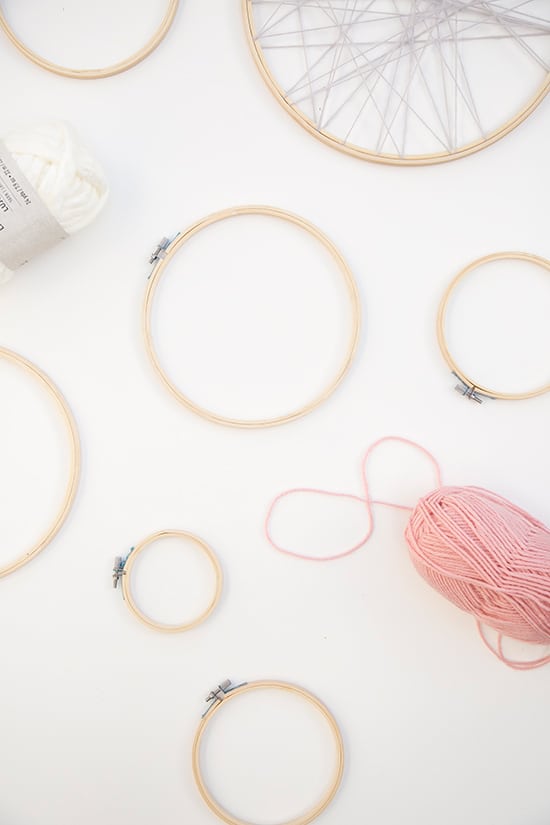 Step 2: Wrap yarn around inner embroidery hoop in whatever pattern you like.
Step 3: Cut yarn, leaving a few inches hanging over the hoop.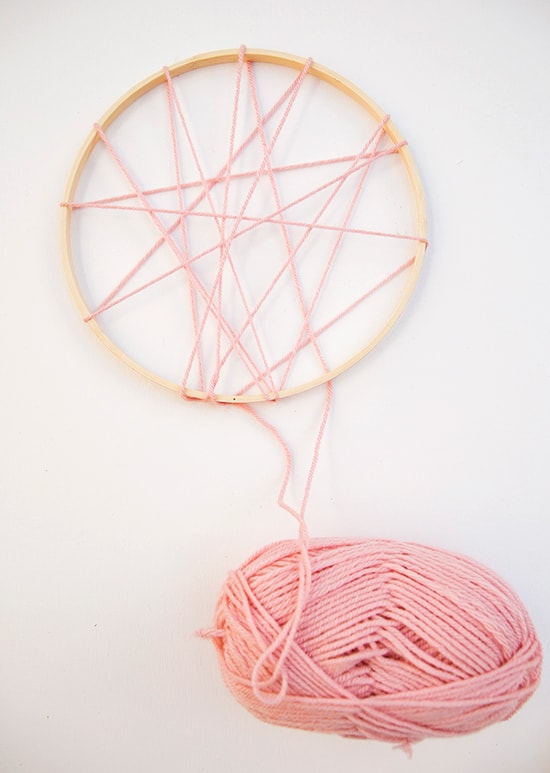 Step 4: Place outer embroidery hoop over inner hoop, tighten screw to ensure the yarn stays in place.
Step 5: Trim any loose end.
Step 6: Use fishing line to hang from a hook anywhere in room or use nails to hang on wall.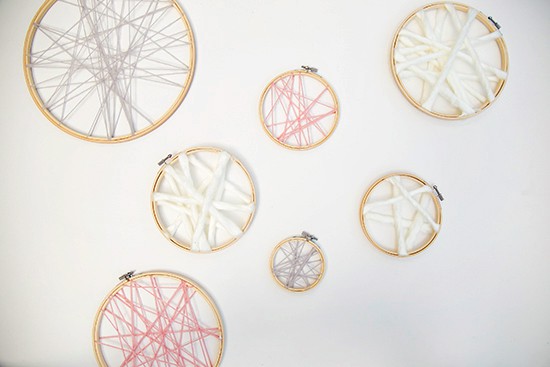 Check out more creative kids' room ideas!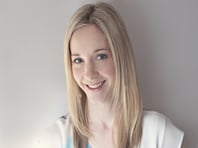 Melissa is the founder and interior stylist behind WINTER*DAISY, an interiors studio passionately creating dreamy spaces for children.
WINTER*DAISY's aesthetic is light, simple and serene with enough fun and function to invite any little one to explore, dream and grow. WINTER*DAISY offers both traditional and e-design services, to cater for little clients wherever they are! Melissa is the proud mama of 3 little ones and many of her recommendations come tried and tested. WINTER*DAISY's rooms have been published on Apartment Therapy, Project Nursery, Project Junior and Mom's Best, among others. Follow along with WINTER*DAISY on Instagram, Facebook, Pinterest, and Twitter.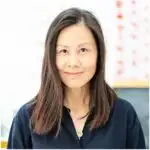 Agnes Hsu is a mom of three and has been inspiring parents and kids to get creative with easy activities and family friendly recipes for over 10 years. She shares her love for creative play and kids food to her 2MM+ followers online. Agnes' commitment to playful learning and kindness has not only raised funds for charity but also earned features in prestigious nationwide publications.