Have you ever tried making your own fries? They're actually pretty easy and require minimal ingredients and prep. Here is a baked version using sweet potatoes which makes them that much healthier. My kids love eating these with ketchup as a snack or side for lunch or dinner.
Easy Crispy Baked Sweet Potato Fries – Ingredients:
1. 2 medium sweet potatoes or yams
2. 2-3 Tablespoons of olive oil
3. Kosher salt
Instructions:
(preheat oven to 425 degrees)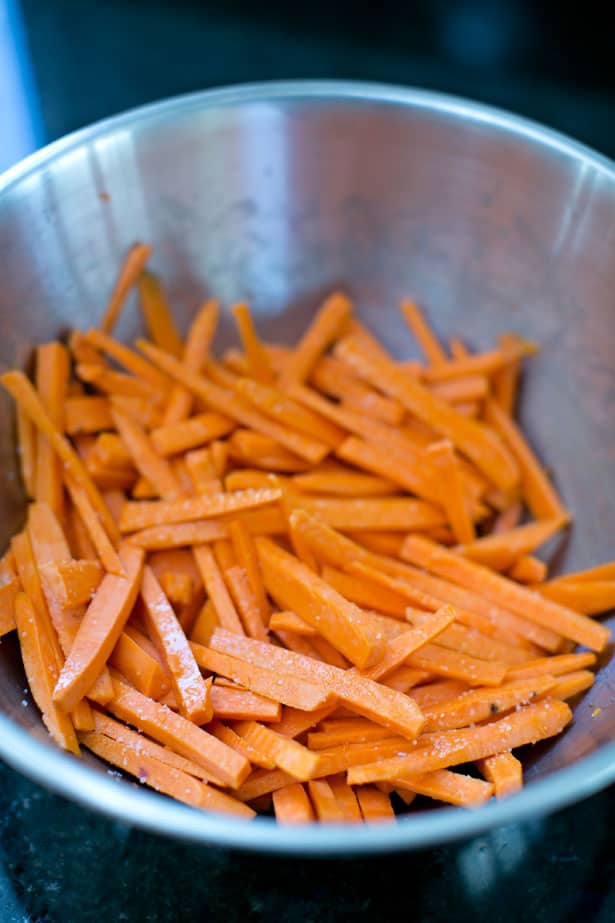 1. Peel and cut the sweet potatoes into approximately 2″ long x 1/4″ wide sticks and mix in a couple of tablespoons of olive oil. Sprinkle with kosher salt (add as much or as little as you'd like).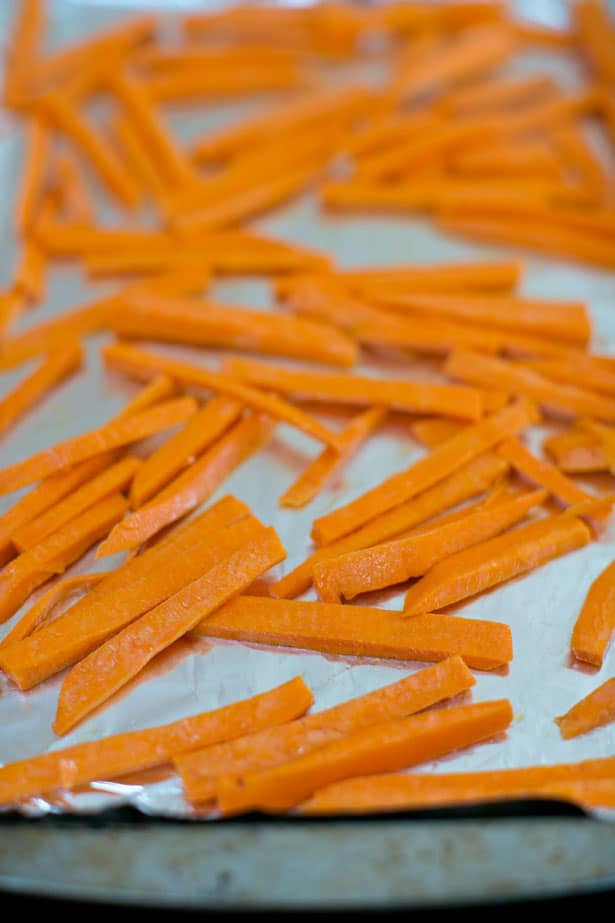 2. Prepare a baking pan lined with foil and brush olive oil over the foil or spray with cooking spray. This is important to prevent sticking. Lay out the sweet potatoe sticks over the pan making sure to not overcrowd the pan – they won't get crispy otherwise.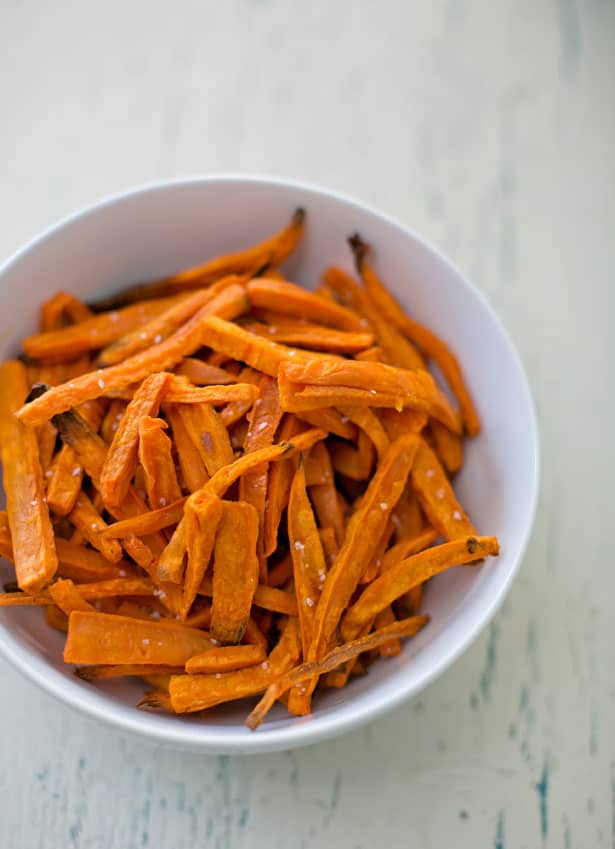 3. Bake at 425 degrees for 30-35 minutes or until fries are crispy, making sure to rotate the pan in between cooking time.
For more healthy snack idea, check out 8 Healthy Veggie Snacks Kids Might Just Eat.