We first fell in love with Cuckooland's dreamy and magical children's beds when we featured their tent beds.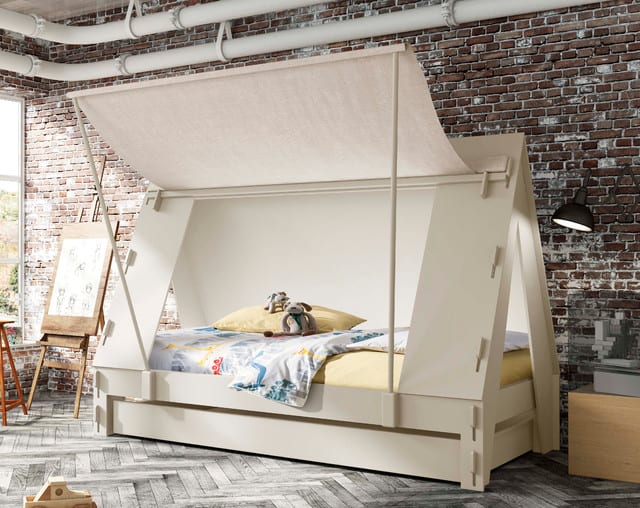 Our family is in the process of moving and the first thing on my agenda is getting the kids settled with new beds. They still sleep in the same room, and prefer it that way! So we're excited to be adding Cuckooland's signature tent bed in white to our new home soon.
The Tent Cabin Bed, created by Mathy by Bols and offered exclusively on Cuckooland, is a dream bed to inspire kids' imagination. The cloth canopy opens up so you can pretend to be camping, high up in the mountain or anywhere you wish. What's neat is the trundle bed beneath for extra guests (or in our case, little brother) to keep kids close and cozy. The bed is handmade and comes in 26 different colors, constructed out of pine and MDF.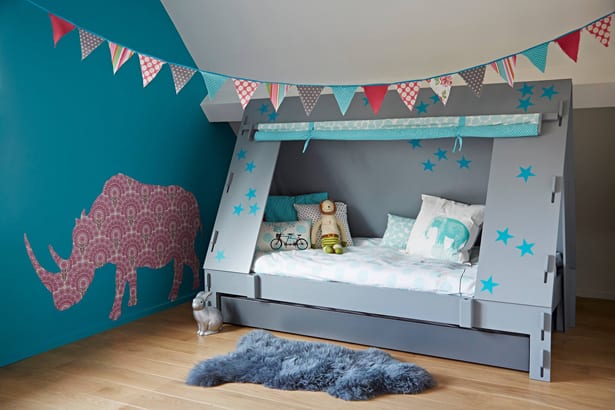 We adore the playful colors and how the Cabin Tent Bed can become integrated as part of a child's' magical playroom or bedroom. Its creative design becomes more than a functional bed for kids to sleep on and adds a fun element of play to any room.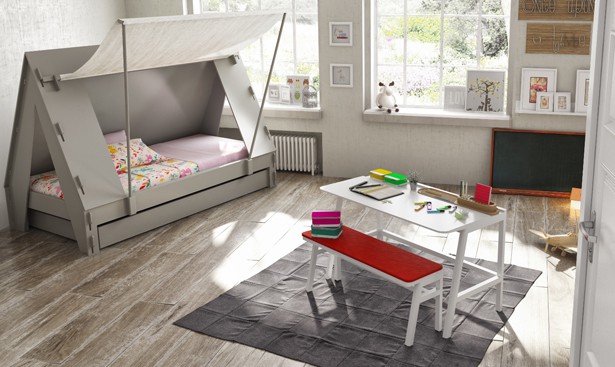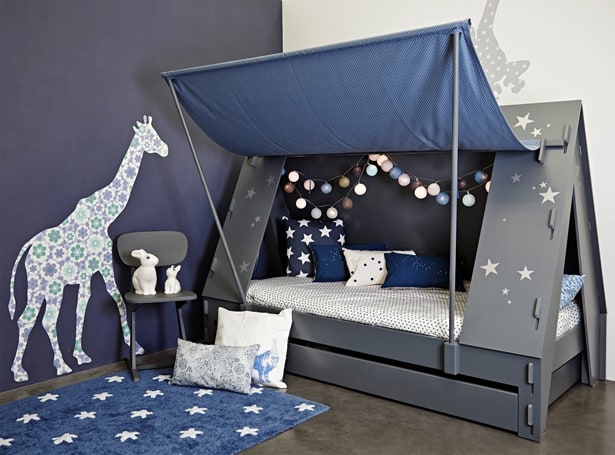 Cuckooland has recently come out with new designs featuring bunk beds with an attached tree bookcase. What a genius idea as bedtime is ideal for reading and cozying up to books.
What's neat is how the beds integrate work and sleep spaces for children such as this High Sleeper Bed.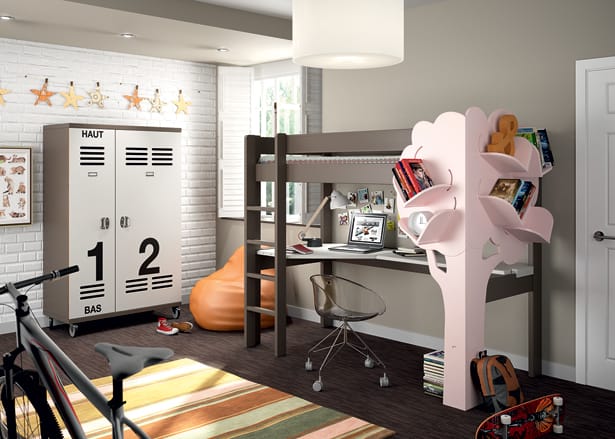 Or this space saving Triple Bunk perfect for large families or fun sleepovers which comes with a trundle.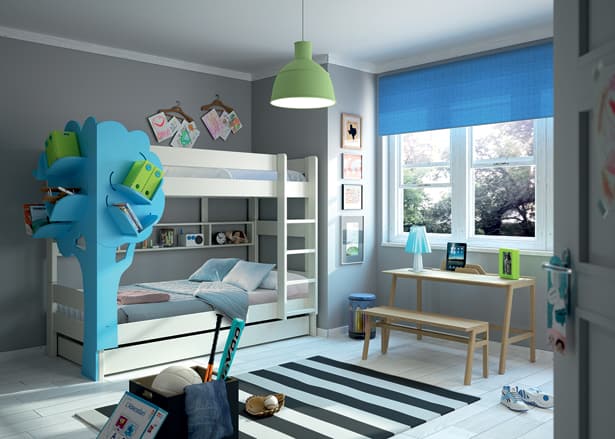 Both Tree Bookcase beds come in a variety of 20 different colored finishes, constructed of solid pine.
Which one is your favorite?
See all of Cuckooland's magical children's beds on their online shop.
(All images via Cuckooland)