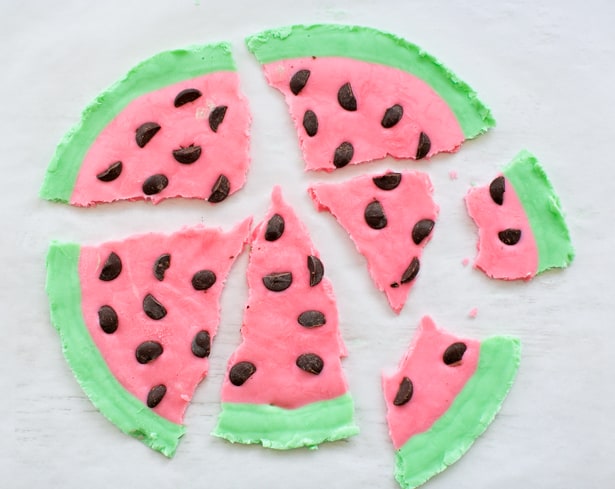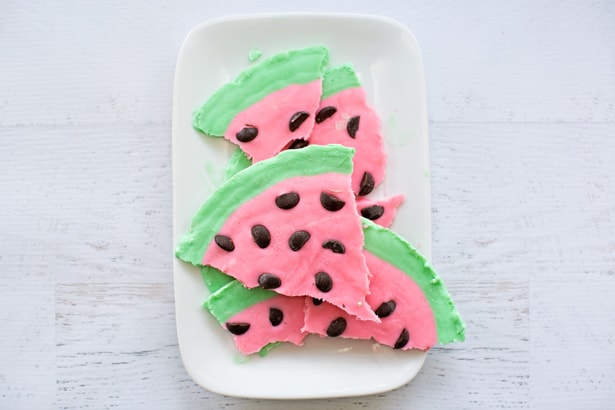 One of our favorite easy kid snack is making yogurt bark. We've tried it with strawberries and even cereal before, but you can make it with any of your favorite toppings. It's a refreshing and healthy treat that takes minutes to prepare and delicious!
We decided to make cute watermelon themed yogurt bark that looks just like the real thing! Such a fun summer snack for the kids.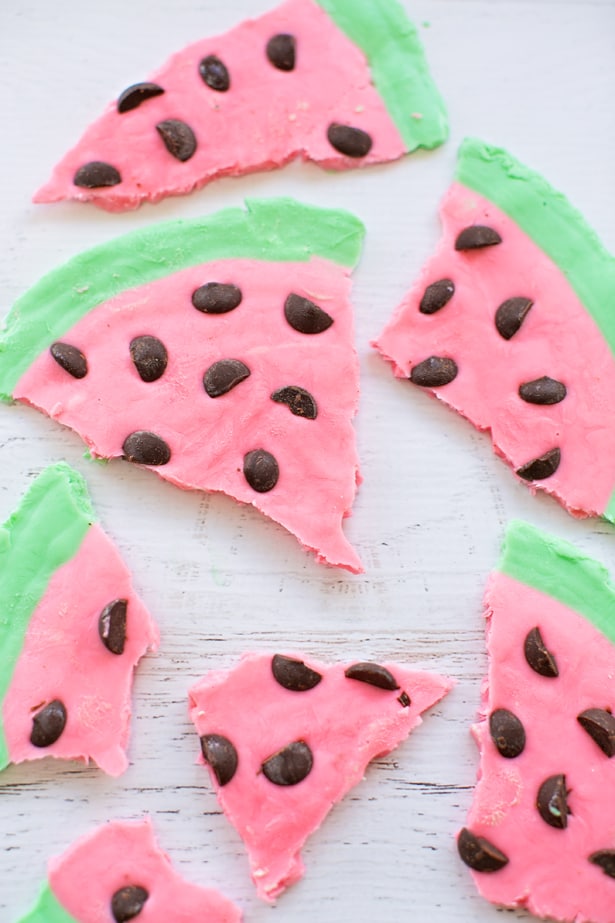 Watermelon Yogurt Bark – Ingredients:
– Plain or vanilla flavored yogurt
– Red and green food coloring
– Large chocolate chips
– Pipping bags (or you can use plastic zipper food bags)
– Parchment paper
– 8 inch round pan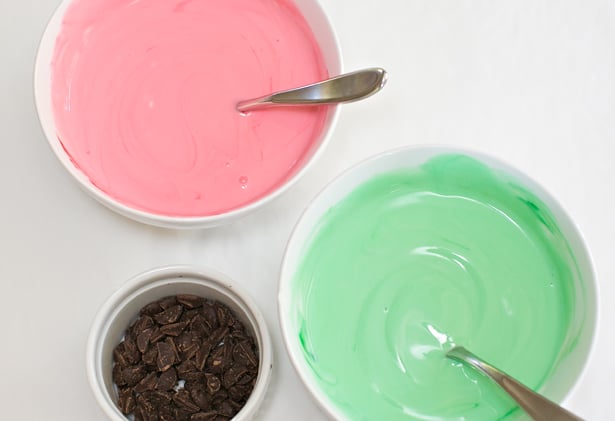 Step 1. Place your plain or vanilla yogurt into two bowls, add just a few drops of green and red food coloring until you get the green and light red colors as above.
Step 2. To make the "seeds" cut your large chocolate chips in half. We like these flat large ones, but you could use regular-sized chocolate chips as well.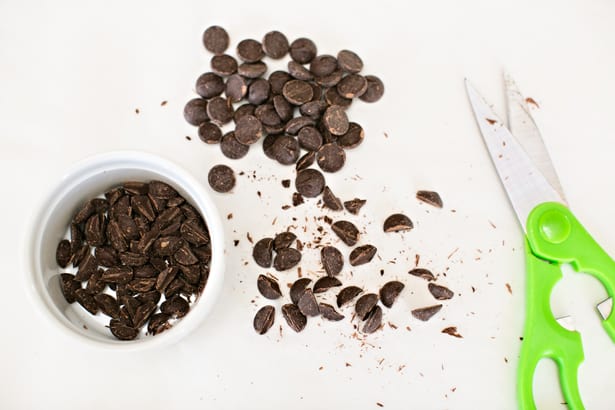 Step 3. Add your yogurt to a piping bag or into a plastic zipper bag. Set aside.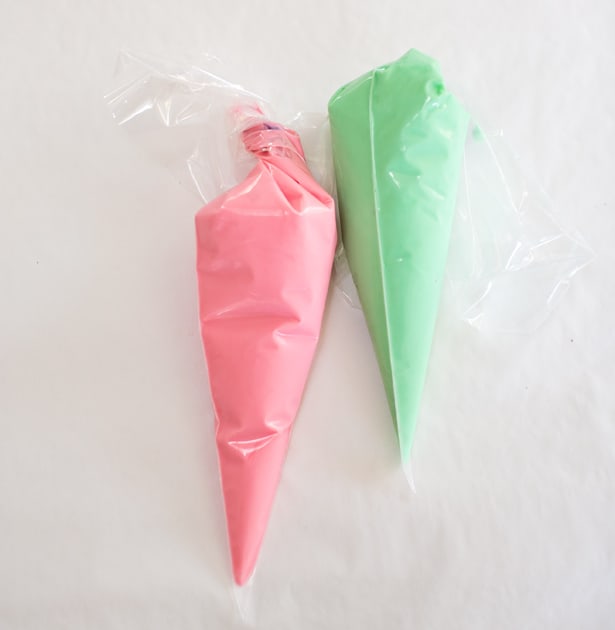 Step 4. From the bottom of your round pan, trace parchment paper into a round shape and place on the inside of your pan.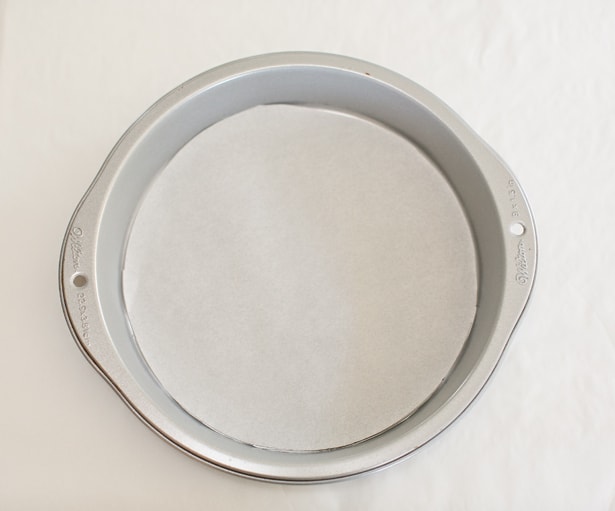 Step 5. Snip a small hole from your green pipping bag and pipe a layer of green around the edge of the pan.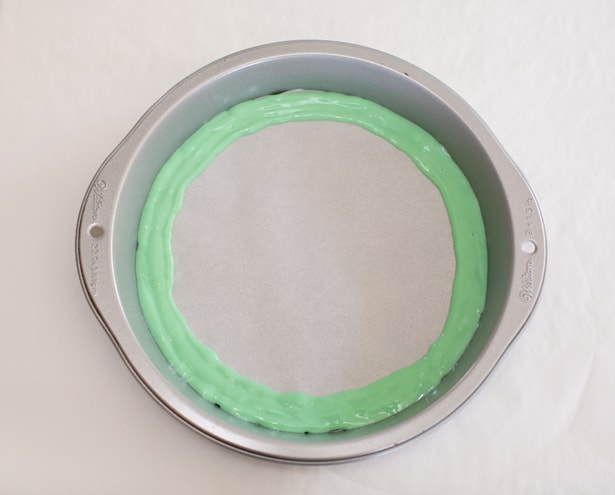 Step 6. Do the same with the pink yogurt, this time filling the inside of the pan.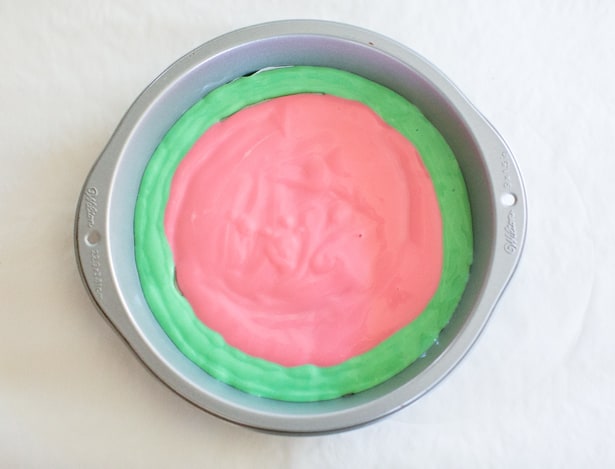 Step 7. Dot with your chocolate seeds. Chill in the freezer until frozen at least 4 hours.
It should be nice and set once you remove from the freezer.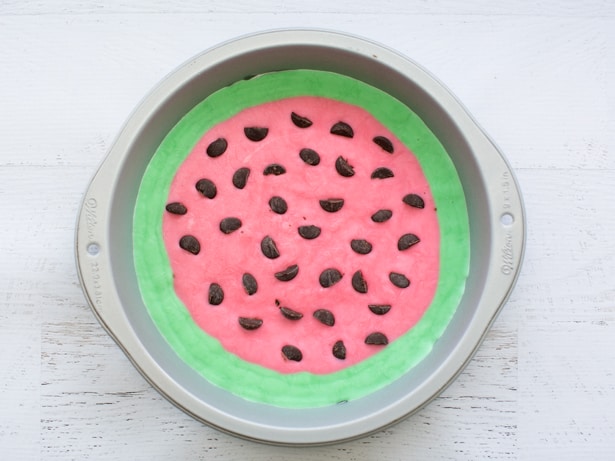 Allow it to defrost for just a few minutes and then take a knife and run it along the edges slightly and remove from the pan, taking off the parchment paper underneath.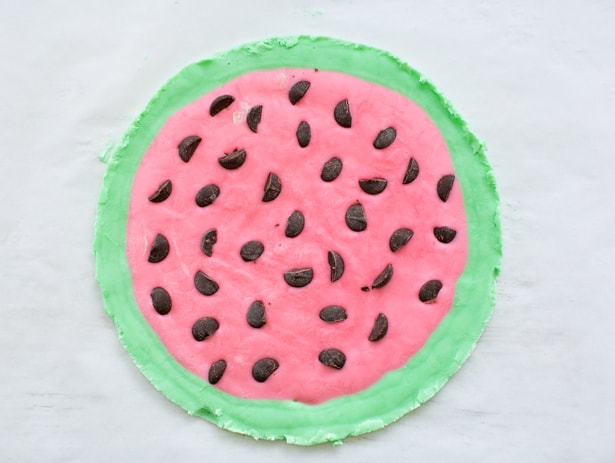 Break into pieces and enjoy a refreshing, delicious snack!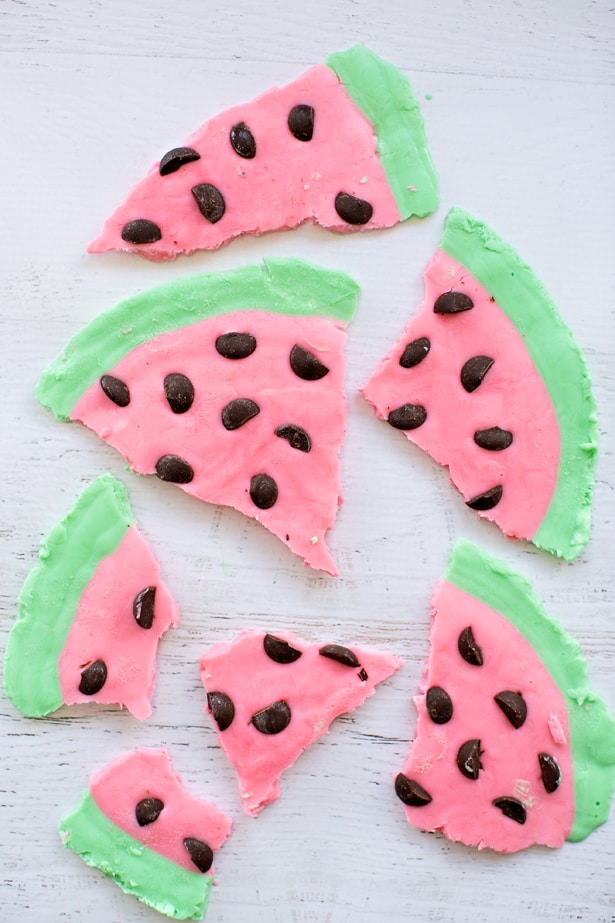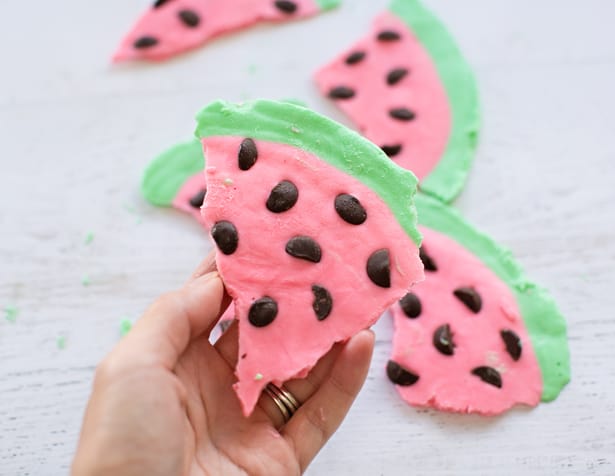 What are your favorite yogurt snacks for kids? Check out more yummy kid-friendly recipes!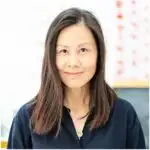 Agnes Hsu is a mom of three and has been inspiring parents and kids to get creative with easy activities and family friendly recipes for over 10 years. She shares her love for creative play and kids food to her 2MM+ followers online. Agnes' commitment to playful learning and kindness has not only raised funds for charity but also earned features in prestigious nationwide publications.