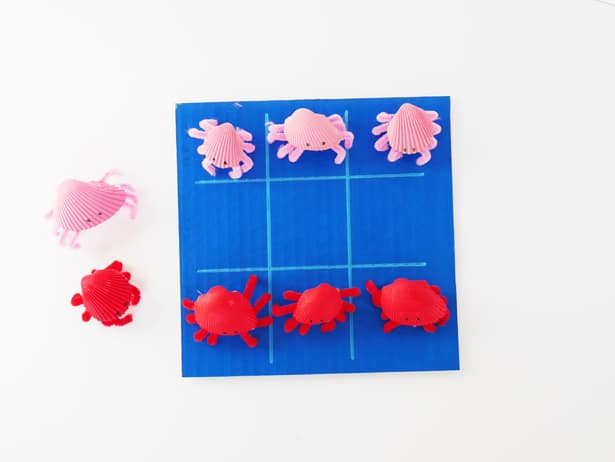 Summer is a fantastic time to play with the kids so why not make up your own games? Tic tac toe is always a crowd-favorite and this cute crab themed one also makes a cute ocean craft to do with the kids!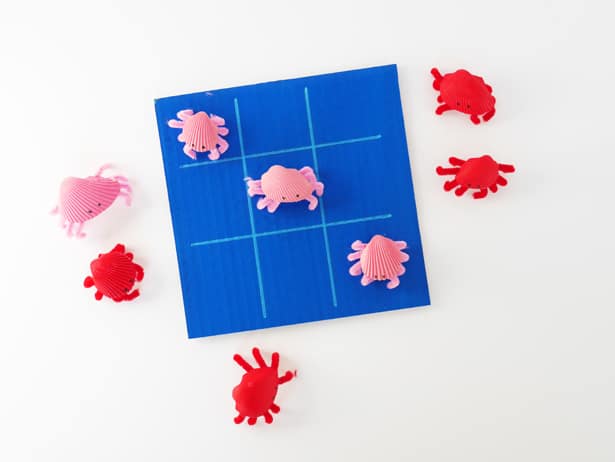 Crab Sea Shell Tic Tac Toe Game – Materials:
– Square piece of cardboard
– Paint, paintbrushes
– Markers
– 8 Sea shells
– Pipe cleaners
– Pliers
– Glue Gun
Instructions:
Step 1. Paint your square cardboard and let dry.
Step 2. Trace with your markers 2 vertical lines and 2 horizontal lines to cross each other, as shown.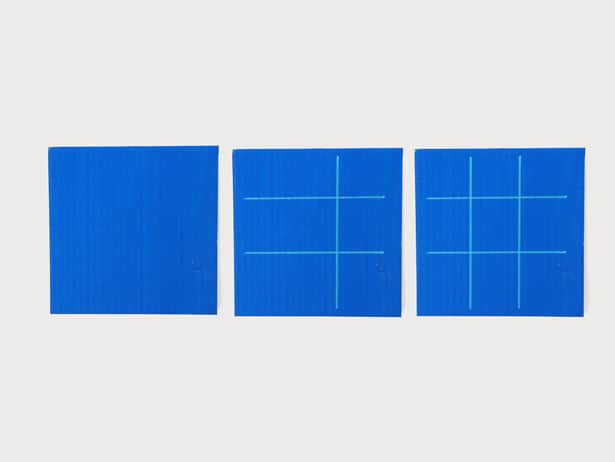 Step 3. Paint 4 sea shells in the same color and 4 another color, let dry. With your marker make some eyes.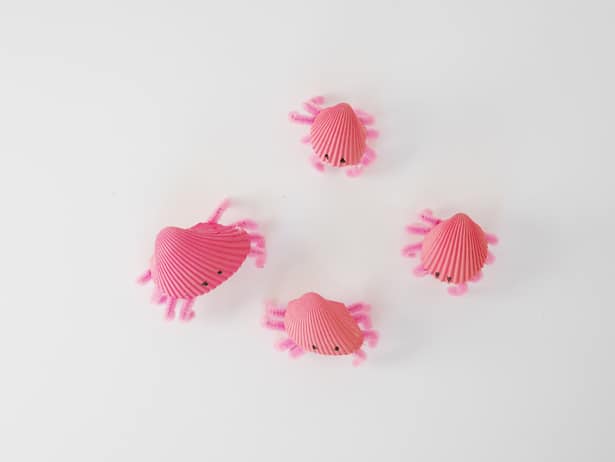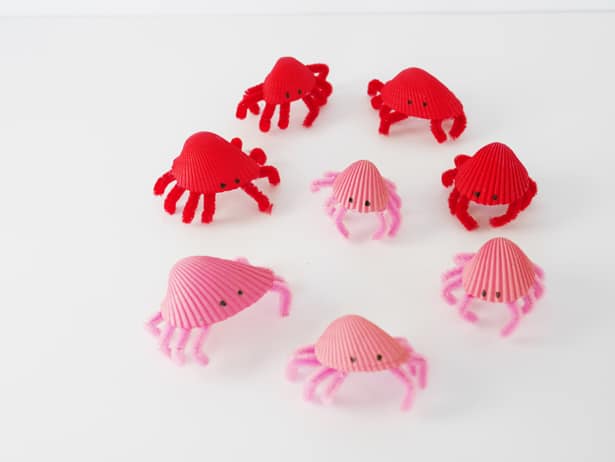 Step 4. For each crab, you'll need 8 legs; so cut your pipe cleaner in 8 parts.
Glue them on your painted sea shells with your glue gun. Repeat with the remaining 7 crabs.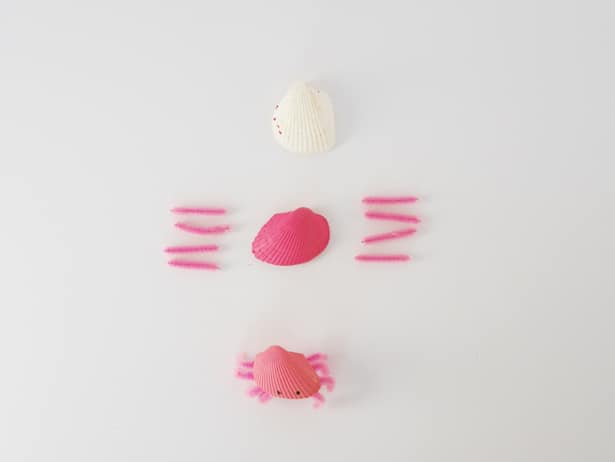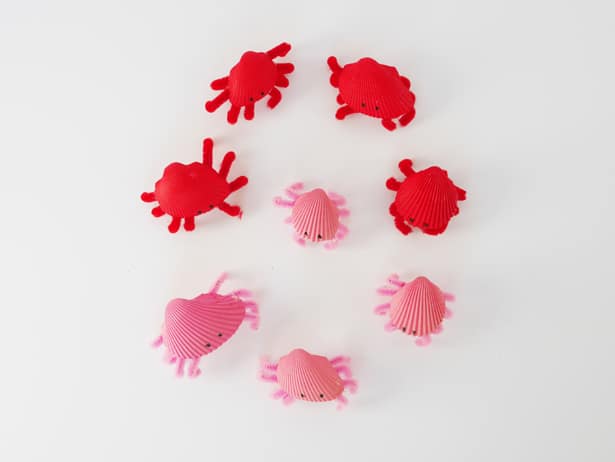 NOW TIME TO PLAY!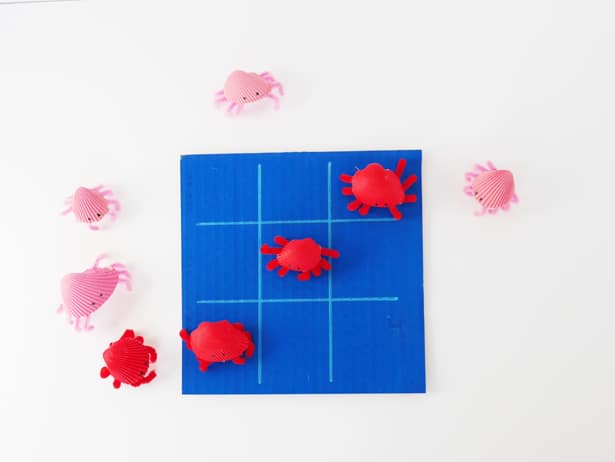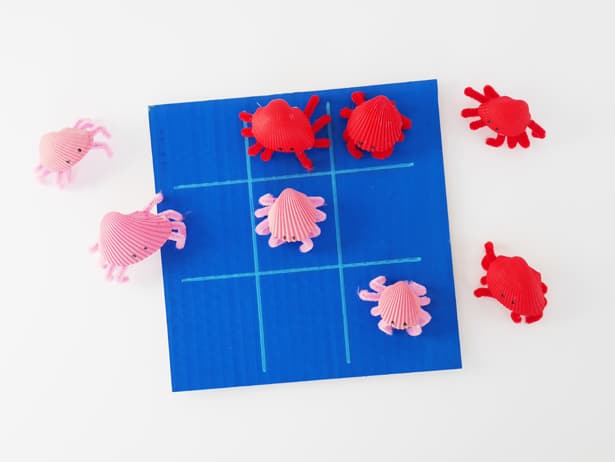 What are your favorite summer games and activities? Check out more fun creative ideas for kids!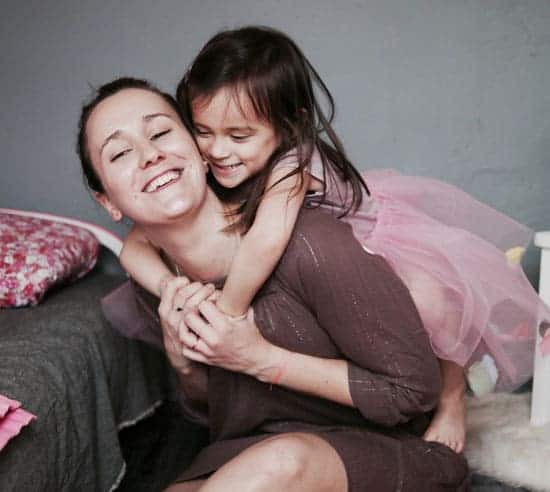 Marie-Laure, is an Architect first, a mom of two, but also a Do It Yourself kind of girl. She LOVES CRAFTING. Her blog La Maison de Loulou is a piece of her with simple and fun crafts, ideas, projects, and activities to do with your kids at anytime. Her children Louise and Roman are her inspiration and all the DIY's are made for them to have fun. Toys, games, costumes..she loves exploring the kids world with her own twist.
______________________________________________________________________________________________________

Disclosure: Some of the links in the post above are "affiliate links." This means if you click on the link and purchase the item, we will receive a small affiliate commission. Regardless, we give our promise that we only recommend products or services we would use personally and believe will add values to our readers.