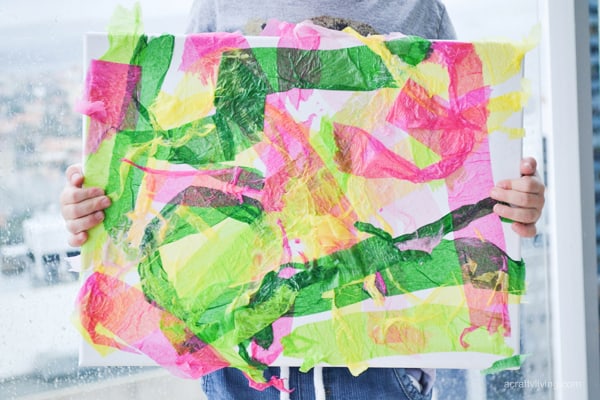 It's been a cold & rainy couple of weeks here in Sydney recently! The rain stopped long enough this week for Mr4 to get out on the balcony for some quick & easy Canvas Art making whilst the littlest napped! Not the most ideal activity on a high-rise building balcony as it's very windy but the view is great and chasing roll-away/fly away crepe paper proved to be fun!
This is an easy project for both toddlers & preschoolers! It's not too messy, surprising quick drying, leaving beautiful bright colors & a bumpy texture!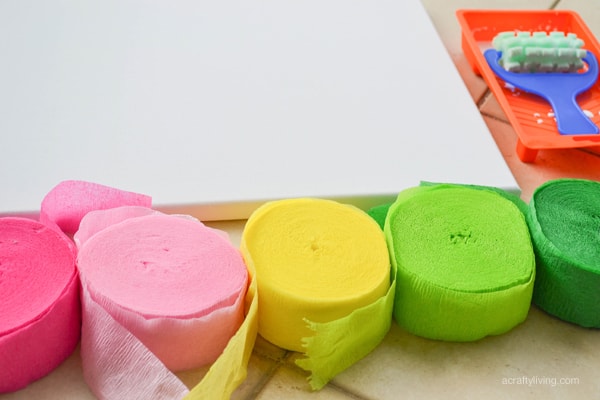 To make your own textured Canvas Art, you will need:
Instructions:
Mix 1 part water to 2 parts PVA glue & mix until well combined.
Cover your canvas in the watered down glue mix.
Lay across ripped lengths of crepe paper, gluing over the top as you go.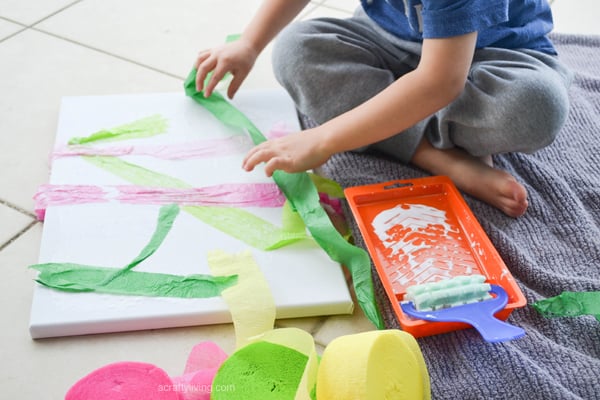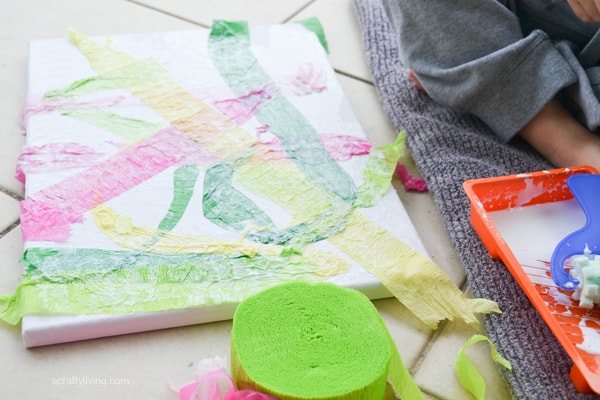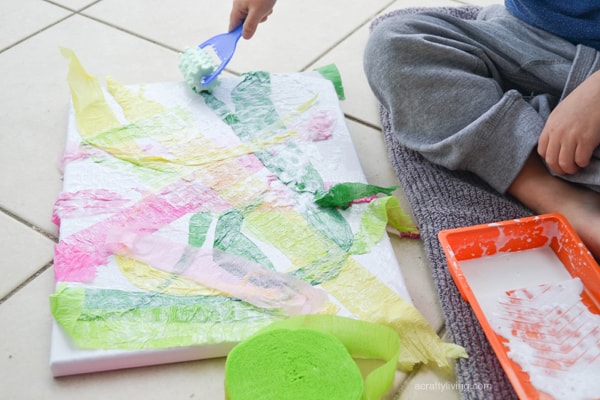 Once you're finished pasting, lay your canvas in the sun & allow to dry. For us, this took just a few hours and was ready to hang that afternoon!
You could hang as is, or turn it into a homemade pegboard or pin board to display all your important notes & art!
To create a pegboard from your canvas art, hang some twine across & use mini pegs to display birthday cards, samples of artworks & drawings, shopping lists, post cards & more!
To create a pin board, insert & secure a sheet of polystyrene to the back of the canvas, using pushpins to display photos, school notes, quotes & more!
We don't do art on a canvas often, so I think that made this activity even more special. A Peg or Pin Board would make a lovely personalized gift too!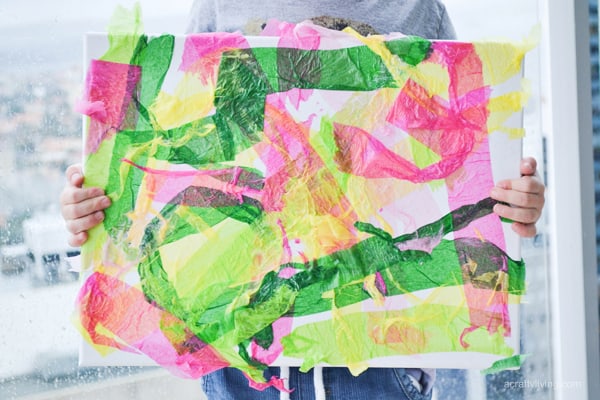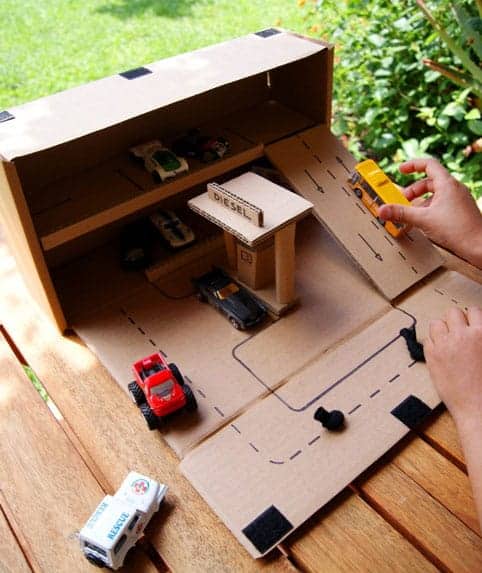 Olivia is a career Nanny & craft extraordinaire from Sydney, Australia. She shares her passion for children & creativity by providing simple arts, crafts & activities full of learning opportunities. Her aim is to encourage & inspire you to be creative with your babies, toddlers and preschoolers! You can find more from Olivia at www.acraftylivingcom or follow her on Facebook & Instagram at @acraftyliving!