Playing with rocks are wonderful for imaginative or pretend play. We've made cute doll faces out them before, rainbow rocks and rock letters!
My son is obsessed with cars and anything that moves, so I wanted to add to his collection of road and vehicles by making these fun traffic signal rocks.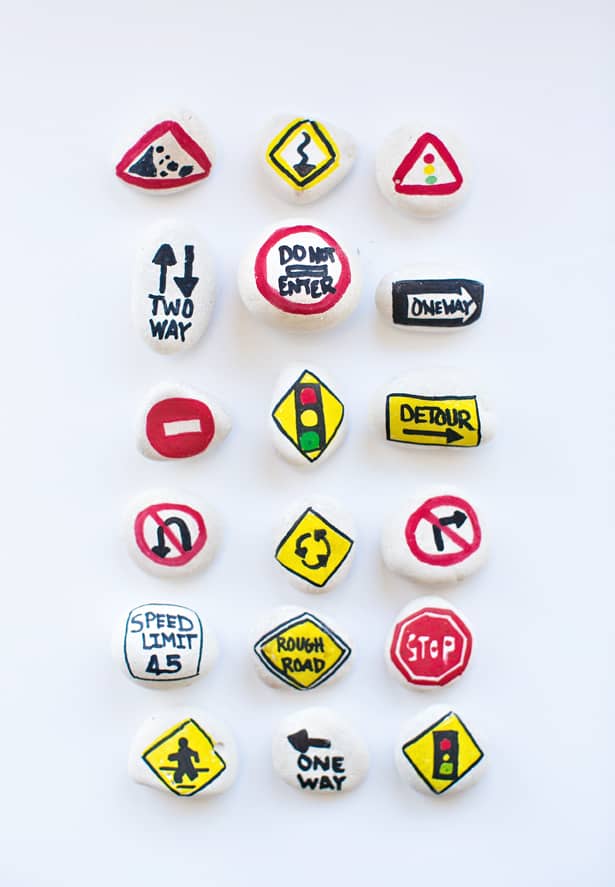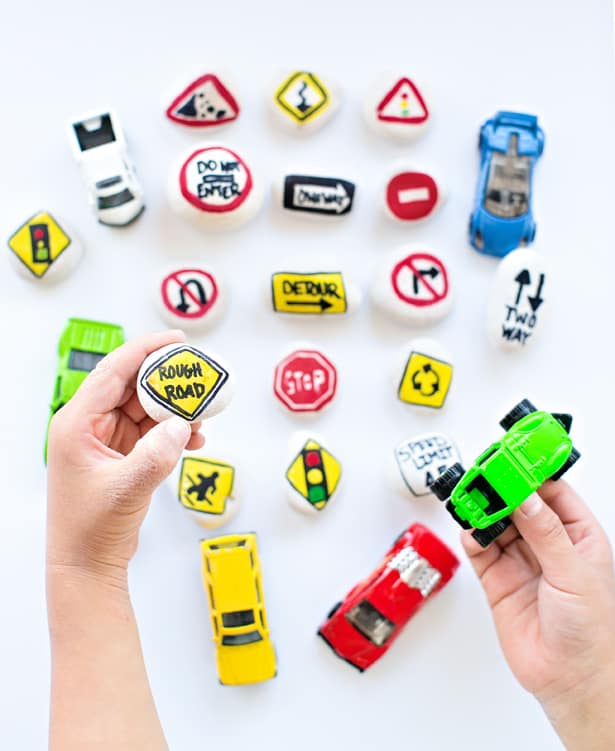 All you need are rocks and markers (or paints) and you've got a fantastic construction and road invitation to play!
DIY Traffic Signal Rocks – Materials:
– Light-colored rocks
– Markers (or you can use paints)
– Low-odor spray sealant (optional)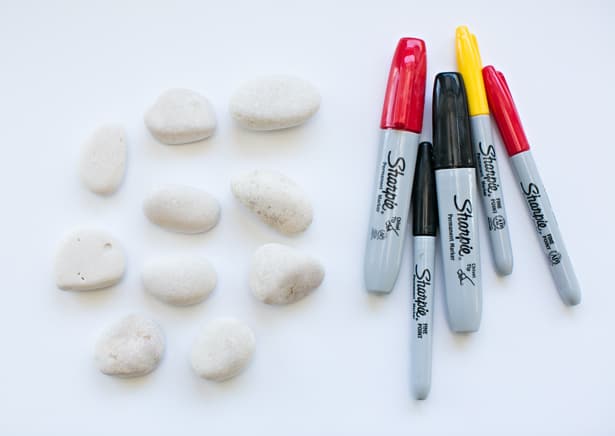 Instructions:
Step 1. We looked up traffic signals by searching for "traffic signal clip art" and pulled images up to inspire our drawings. The kids also like pointing out traffic signals when we're outside and ask me to take pictures of them so we can remember how they look later on to draw on the rock.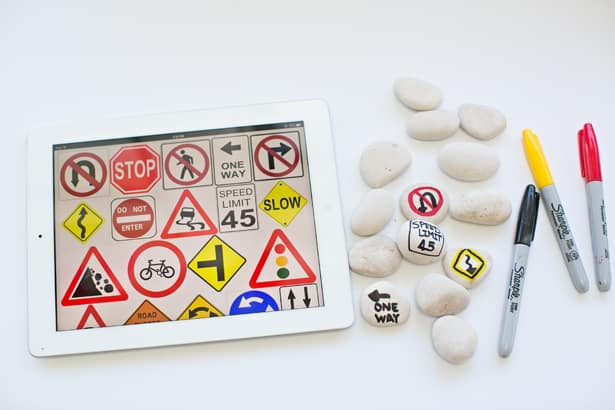 Step 2. Use your markers and draw the signals as they appear. It's okay if they don't look perfect!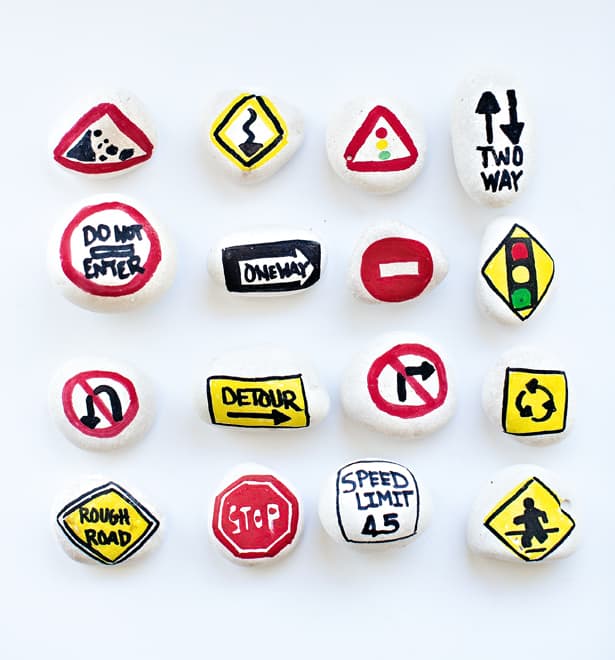 Step 3. Spray with a sealant if you'd like to preserve the marker or paint colors and prevent from smearing.
Ready, set, play!
Some ideas for playing with traffic rocks:
– Set up some road tape and have cars and traffic signal rocks in various places on the tape.
– Scoop up rocks with any digger or crane toys.
– Set up a scene that relates to the rock signal. For example, my son loves piling small rocks near his train tracks and setting up the traffic rock signaling watching out for boulders. He'll then crash his trains through the pile of rocks!
– Learning – these are a great way to talk to kids about traffic signals on the road and what they mean so they can be aware when outside playing or walking.
What are your favorite rock crafts for kids? Check out tons more creative ideas!
______________________________________________________________________________________________________

Disclosure: Some of the links in the post above are "affiliate links." This means if you click on the link and purchase the item, we will receive a small affiliate commission. Regardless, we give our promise that we only recommend products or services we would use personally and believe will add values to our readers.