I wanted to do a craft with my students that symbolized the beginning of spring, even though it's still snowing here in New York, where we're from. This little rain cloud is happy to be washing away all the snow piles, and the sun is right behind to help speed things up.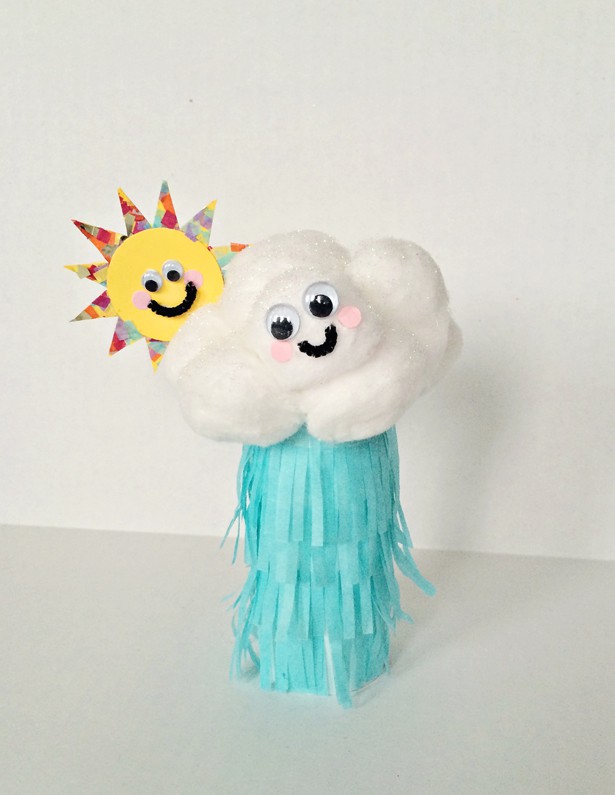 Materials:
– Various colored tissue paper
– Gold mylar (optional)
– Various colored cardstock
– Toilet tube
– Martha Stewart fringe cutting scissors (or you can use regular scissors)
– Scissors
– Cotton balls
– Craft glue
– Hot glue gun
– Small wiggle eyes
– Hole puncher
– Thin black pipe cleaner
– Spray glue
– Fine iridescent glitter
– 2.5″ circle craft punch
– 1″ circle craft punch
– Foam brush
Instructions:
Step 1. First cut strips of blue tissue paper at about 1.5″- 2″ high and about 7″- 8″ long. You can fold the tissue paper several times lengthwise so that it's easier and quicker to cut the fringe. Using the fringe scissors, cut all the way across your tissue paper. If you don't have fringe scissors a pair of regular scissors will do.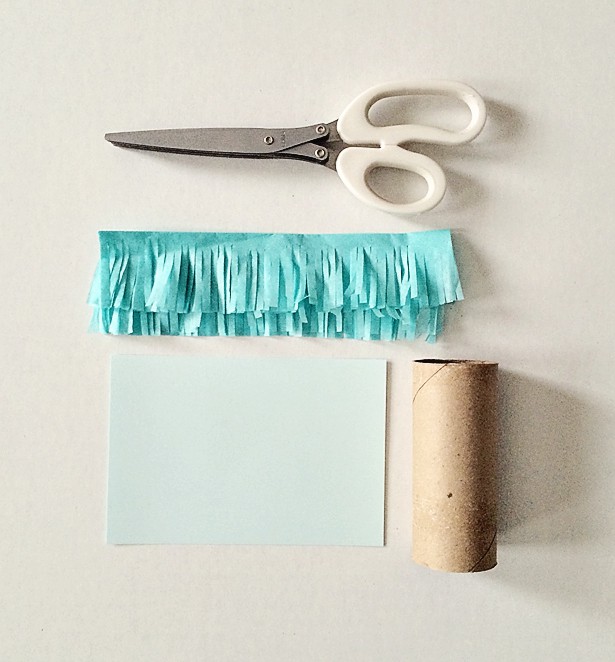 Step 2. Cut a piece of blue cardstock at about 4″x 6″ to wrap around your tube, staple it on. Next you're going to glue the fringed tissue paper around the tube starting at the bottom and overlapping as you make your way up.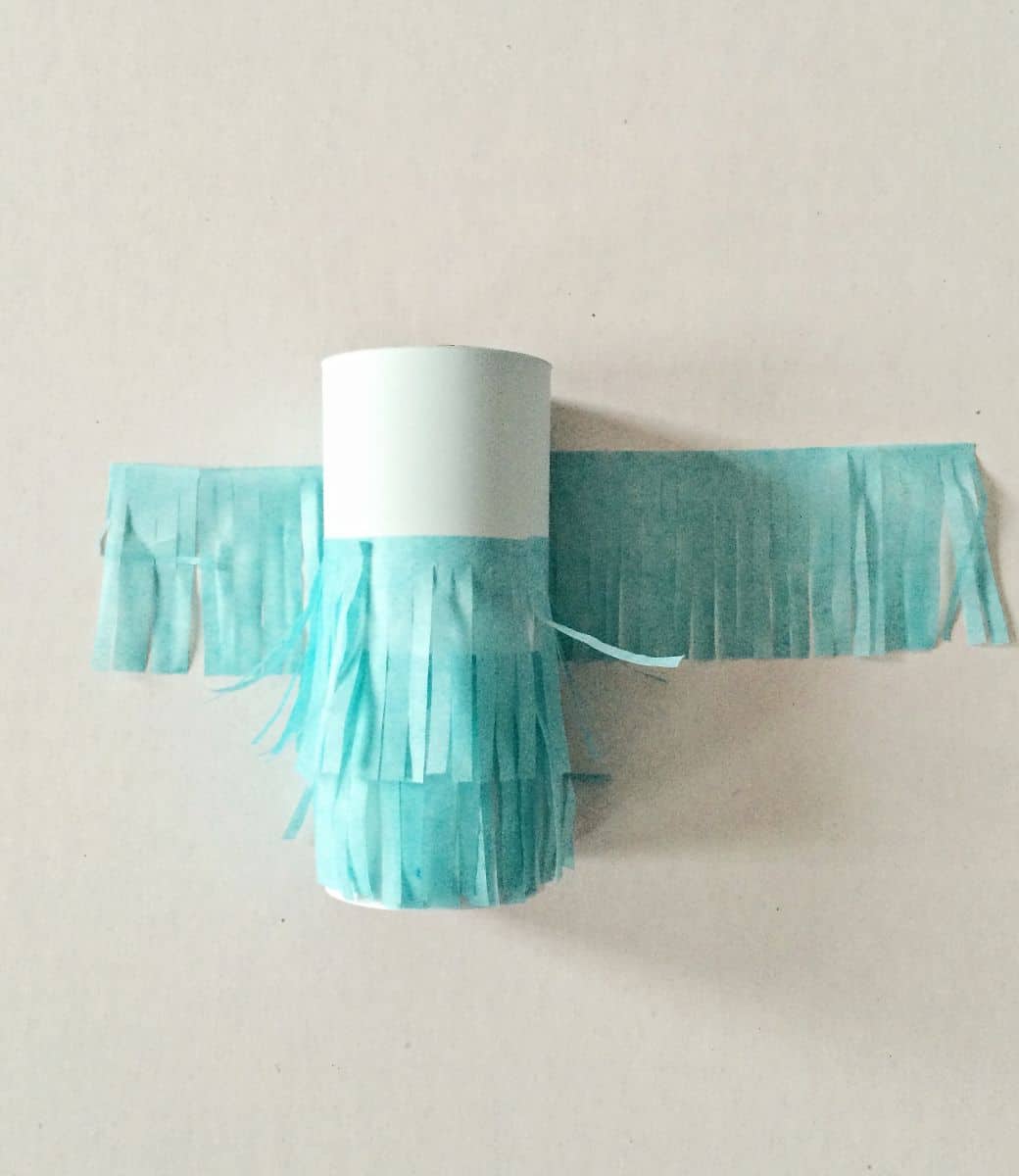 Step 3. Group together about 10 or so cotton balls plus one for the face and glue them all together, I used hot glue for this. Add wiggle eyes, a small piece of pipe cleaner for a mouth and two dots made with a hole puncher for the cheeks.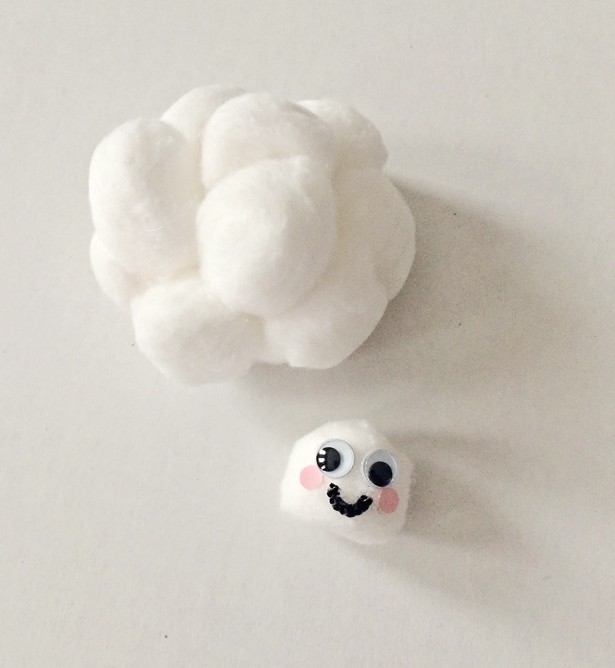 Step 4. Hot glue the whole cloud to the top of the tube. Next spray some glue on the top of the cloud and sprinkle on some fine iridescent glitter or whichever glitter you prefer.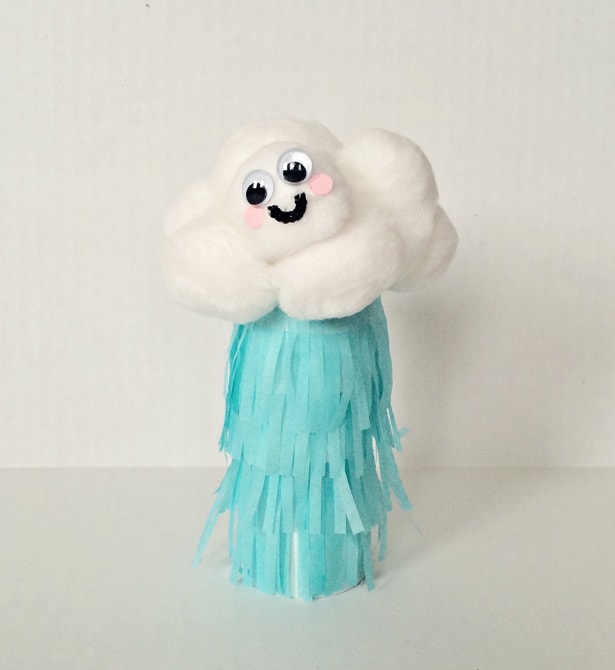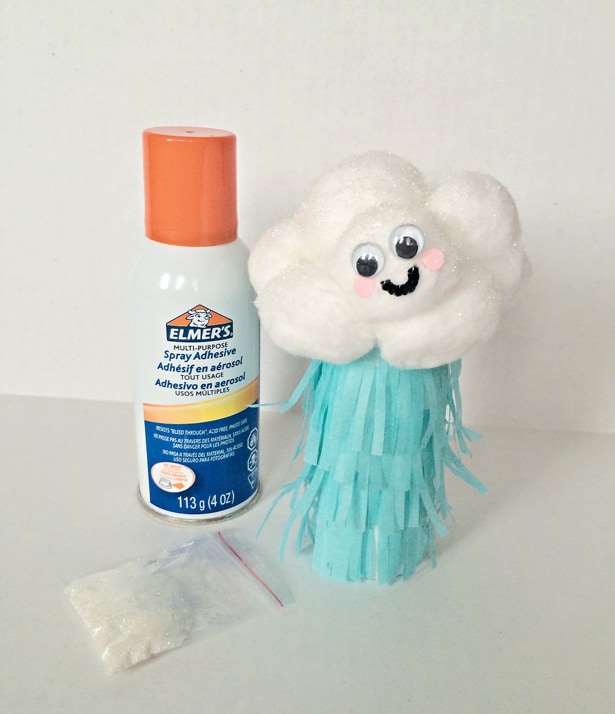 Step 5. Punch or cut with scissors a 2.5″ and 1″ circle from yellow cardstock and set aside. Chop up some colored tissue paper (and gold mylar if you want) with the fringe cutting scissors, first vertically then horizontally to make teeny little confetti squares. Next, paint the large yellow circle with some glue and then dip it into the confetti. Then glue the small circle to the large circle. Last, add the face and trim the large circle with scissors to create the sun beams.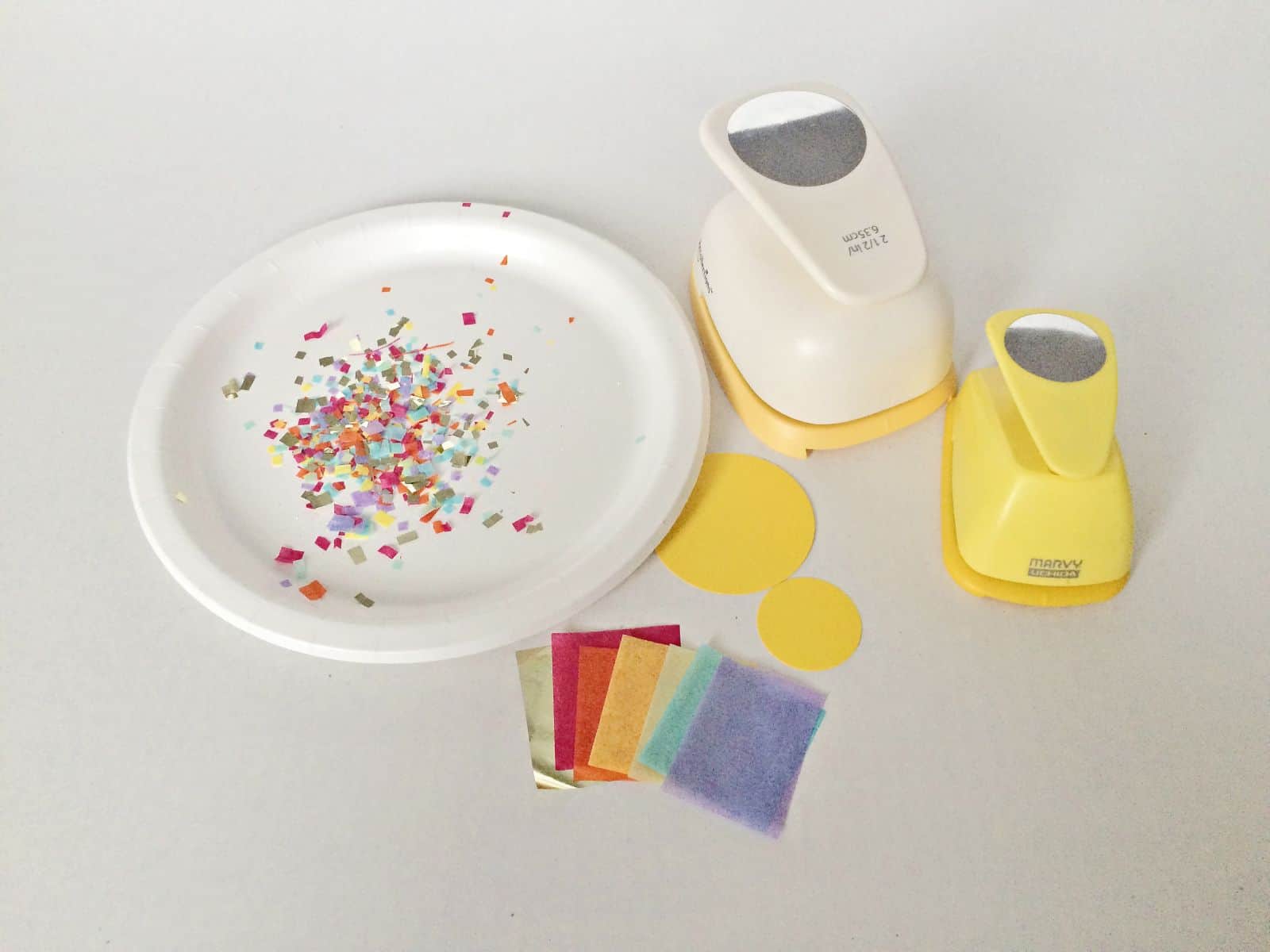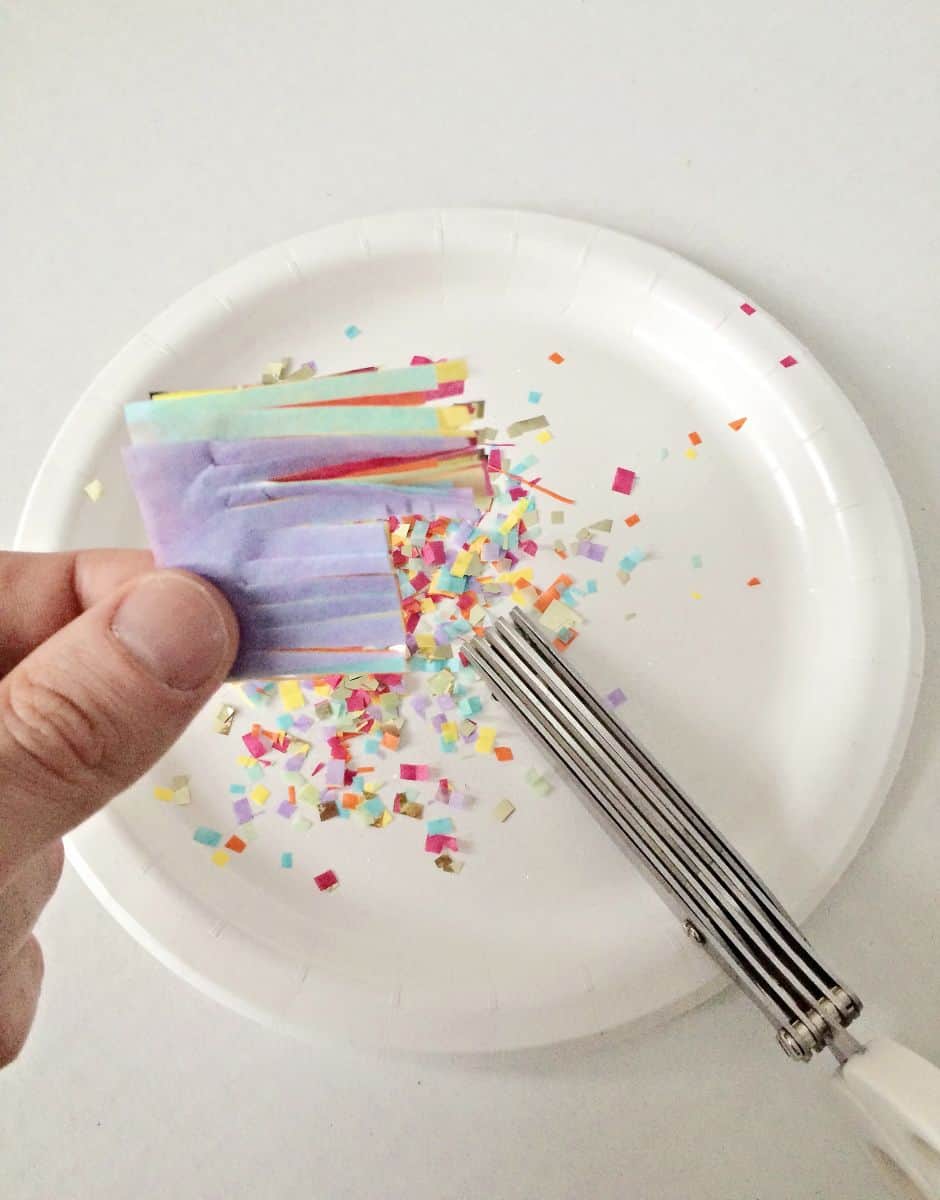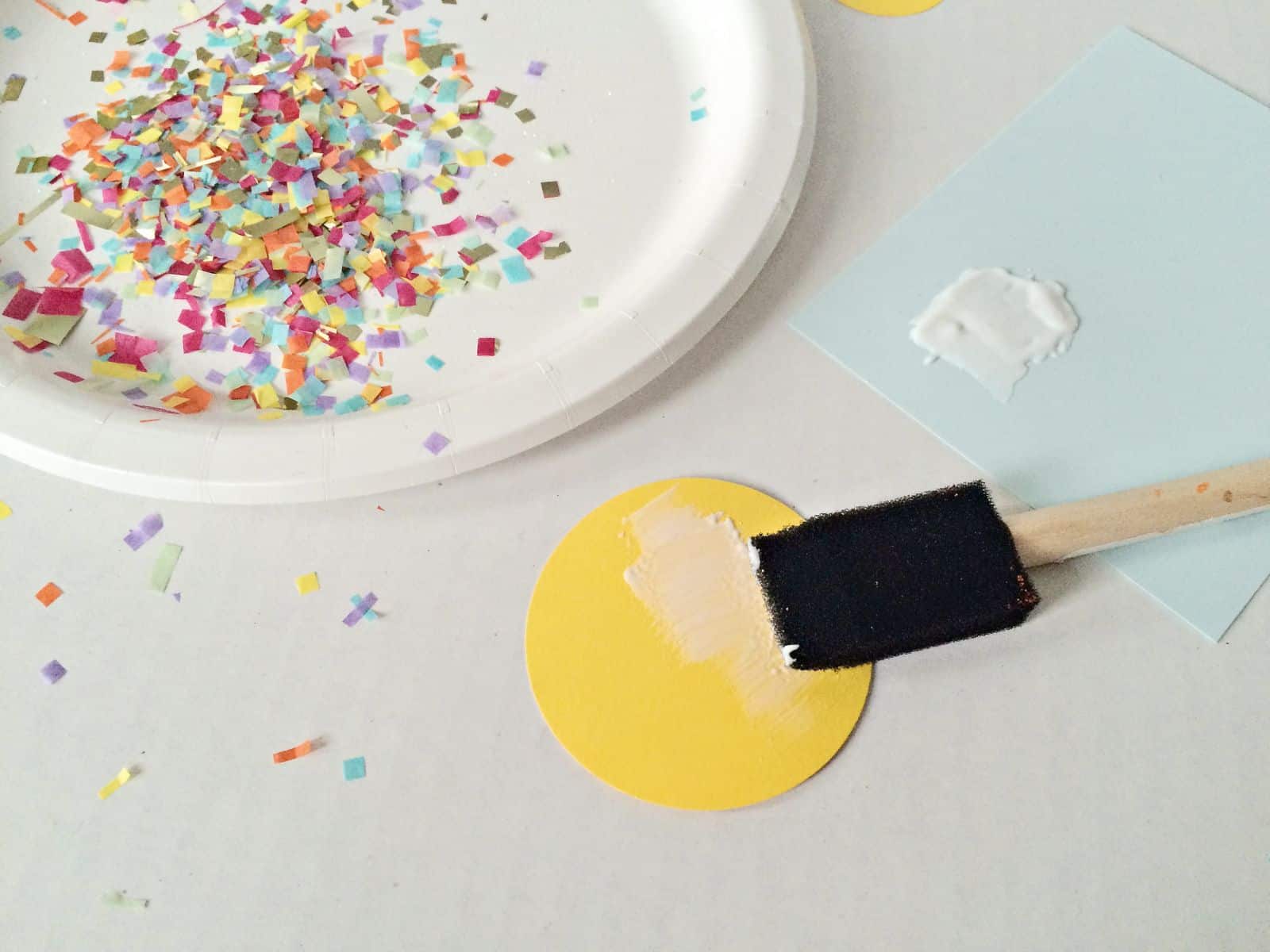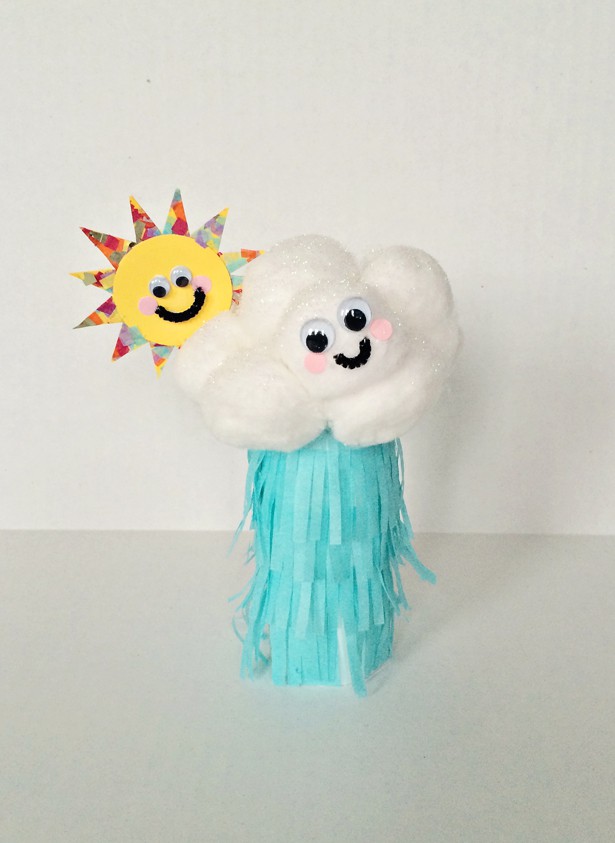 Now you have a cheerful rain cloud to celebrate the coming of spring!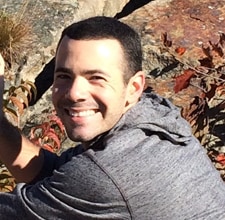 John Lavelle is an artist and art teacher who loves working with all things paper – cardstock, cardboard, foam board, tissue paper, and of course toilet paper tubes. John graduated from the School of Visual Arts with a Bachelors degree in cartooning and earned his Masters degree in Art Education.
Over the past few years, John has been working with young individuals who have ASD, which constantly keeps him on his toes and who are the inspiration behind the creative projects he prepares for their daily art classes. You can follow his latest projects on Instagram and on his site, The Art Dream.