Peg Doll Angel Ornament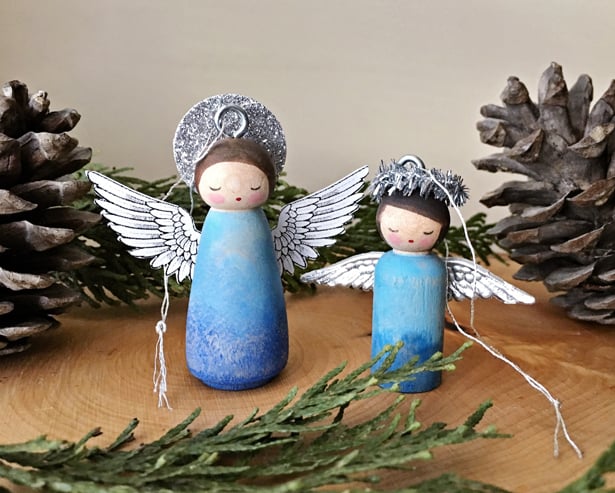 Angel peg dolls are a perfect craft for the winter holiday season. When I make them, I plunder my craft cabinet for everything shiny, sparkling and glittery, then lay out all the supplies on the kitchen table and go from there! When you make your angels, don't be afraid to experiment with different ideas for halos and wings. There is beauty in the uniqueness of each doll we create.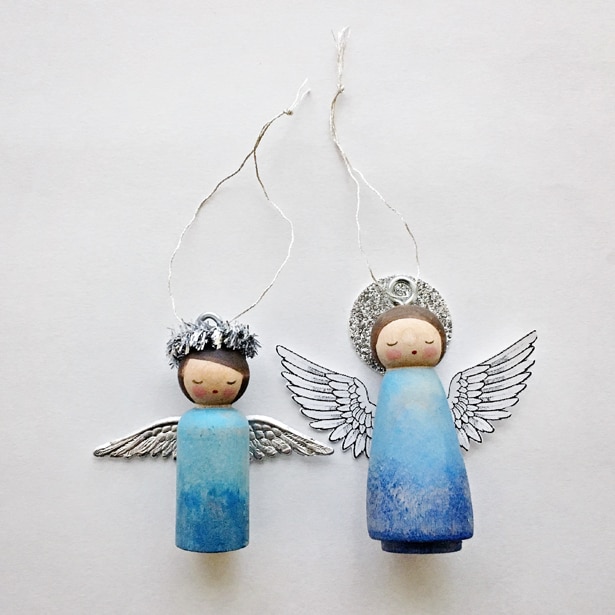 DIY Angel Peg Doll Ornaments – Materials:
— Peg dolls of any size you choose
— Glitter and glittery craft-paper, shiny ribbon, metallic pipe cleaners, etc…
— Angel wing print-outs (optional)/links listed below
— Screw-eye bolts, size 216 (approx. ½ inch long)
— Watercolor or acrylic paint and a paintbrush
— An electric drill with a 1/16 inch bit
— A woodworking vise and plastic vise jaw pads (or a washcloth)
— Beeswax polish for wood (optional)
— White (PVA) glue
— A pencil
Note: if you don't have a drill and screw-eye bolts, don't let this stop you from making this craft! These angels look just as pretty sitting on a shelf or mantelpiece as they do hanging from a tree.
To find angel wing print-outs, I Googled "angel wing clip-art." Two reliable sites for free clip-art are Clip Art Panda and Cliparts.co. Once I found wings that I liked, I copy/pasted them to a word document, resized the images and printed them out. You can also resize images using sizing functions on any copier/printer.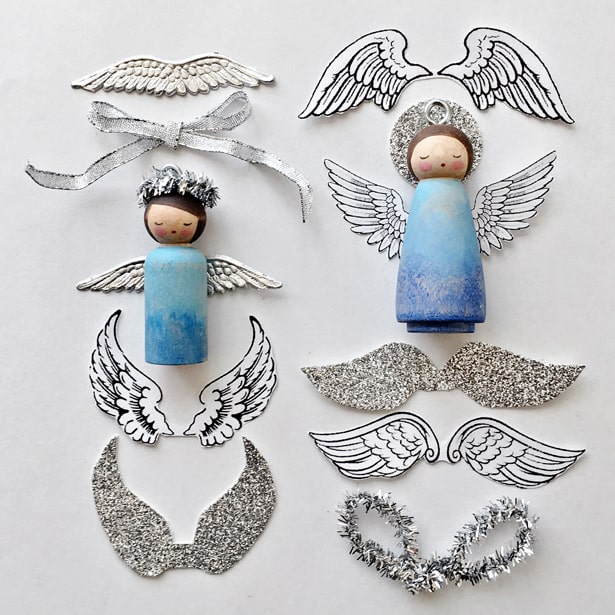 STEP 1 Clamp one or two dolls at a time into a woodworking vise and be sure to cushion the wood using a plastic vise jaw pads or a washcloth. Make a small pencil mark right at the top of the head of each doll and drill ¼ inch down. Remove doll(s) from vice and insert a screw eye into hole at the top of the head.
(note: you can omit this first step if you want your dolls to sit on a shelf or mantelpiece instead of hanging)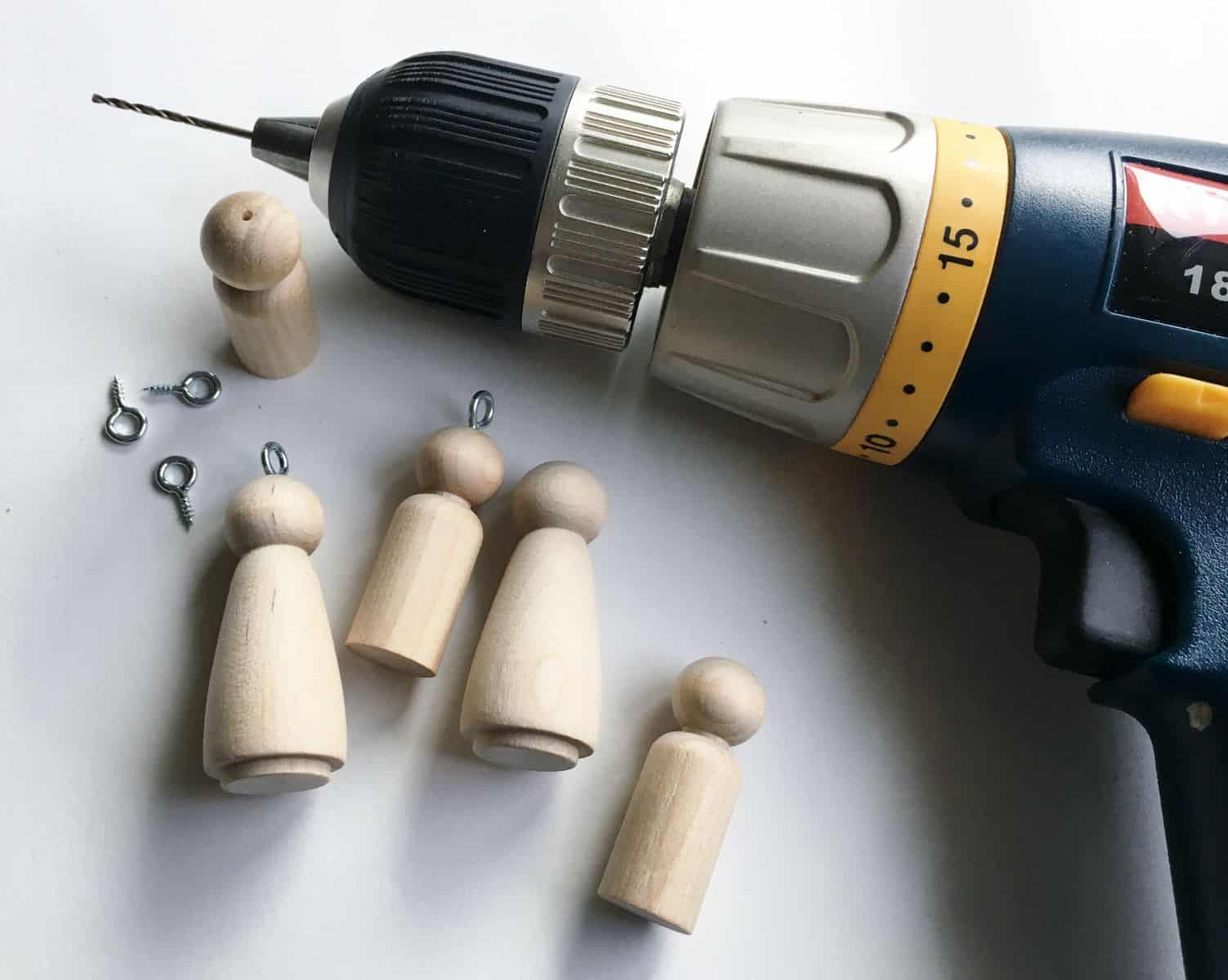 STEP 2 Use watercolor or acrylic paint to add hair and decorate the bodies of your dolls. I chose to paint a tonal gradation of blues on the bodies of my dolls; use your imagination and have fun decorating the bodies of your dolls in any way you choose!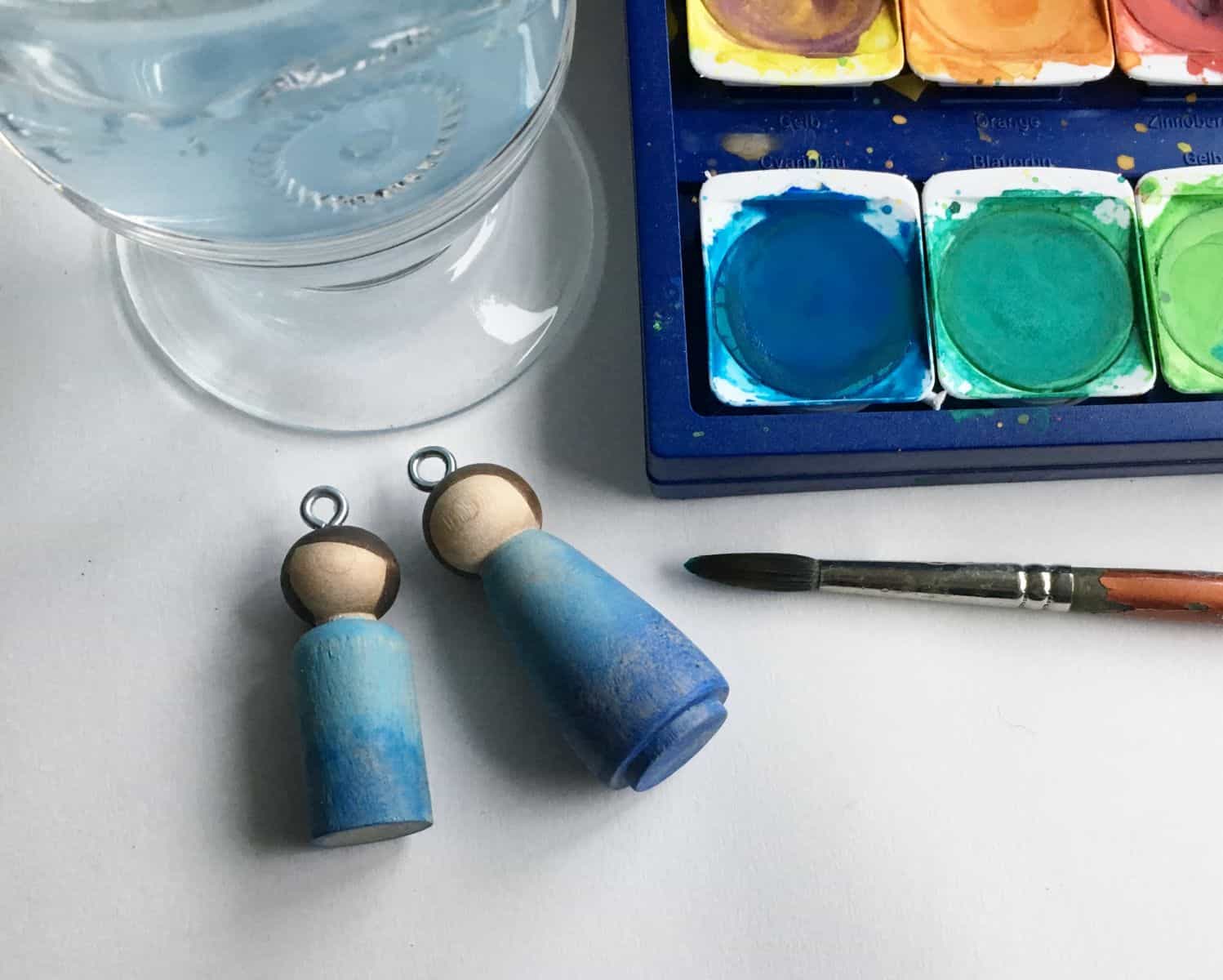 STEP 3 With a pencil or very fine paint brush, add faces to your dolls.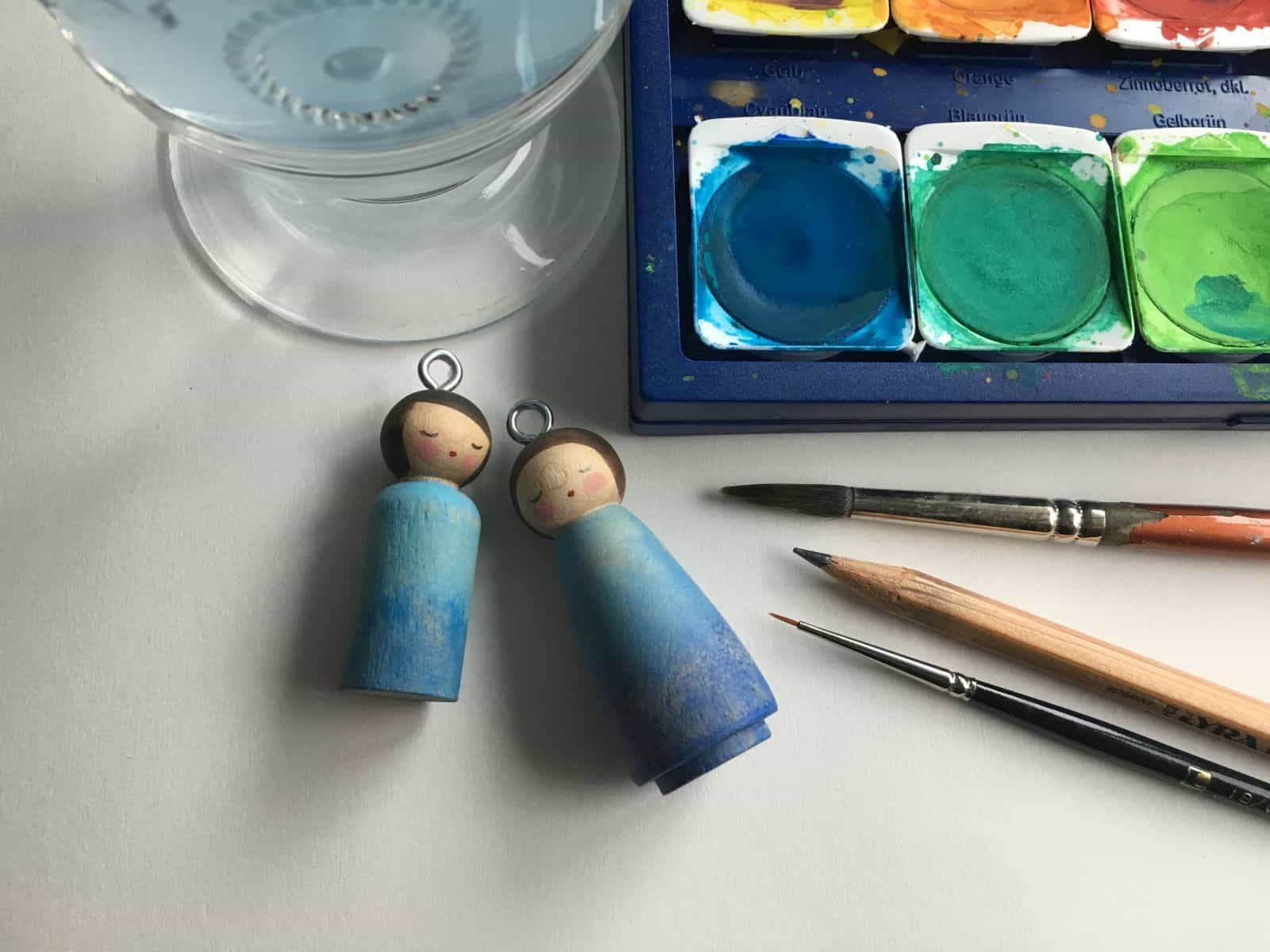 STEP 4 Cut circles from pretty paper or twist circles from pipe cleaners to form. I experimented with several colors and types of paper before deciding on silver for my angels halos (THIS glitter paper is really fun). What colors will you choose? Once you have chosen a style of halo, use white (PVA) glue to attach it to the head of each angel.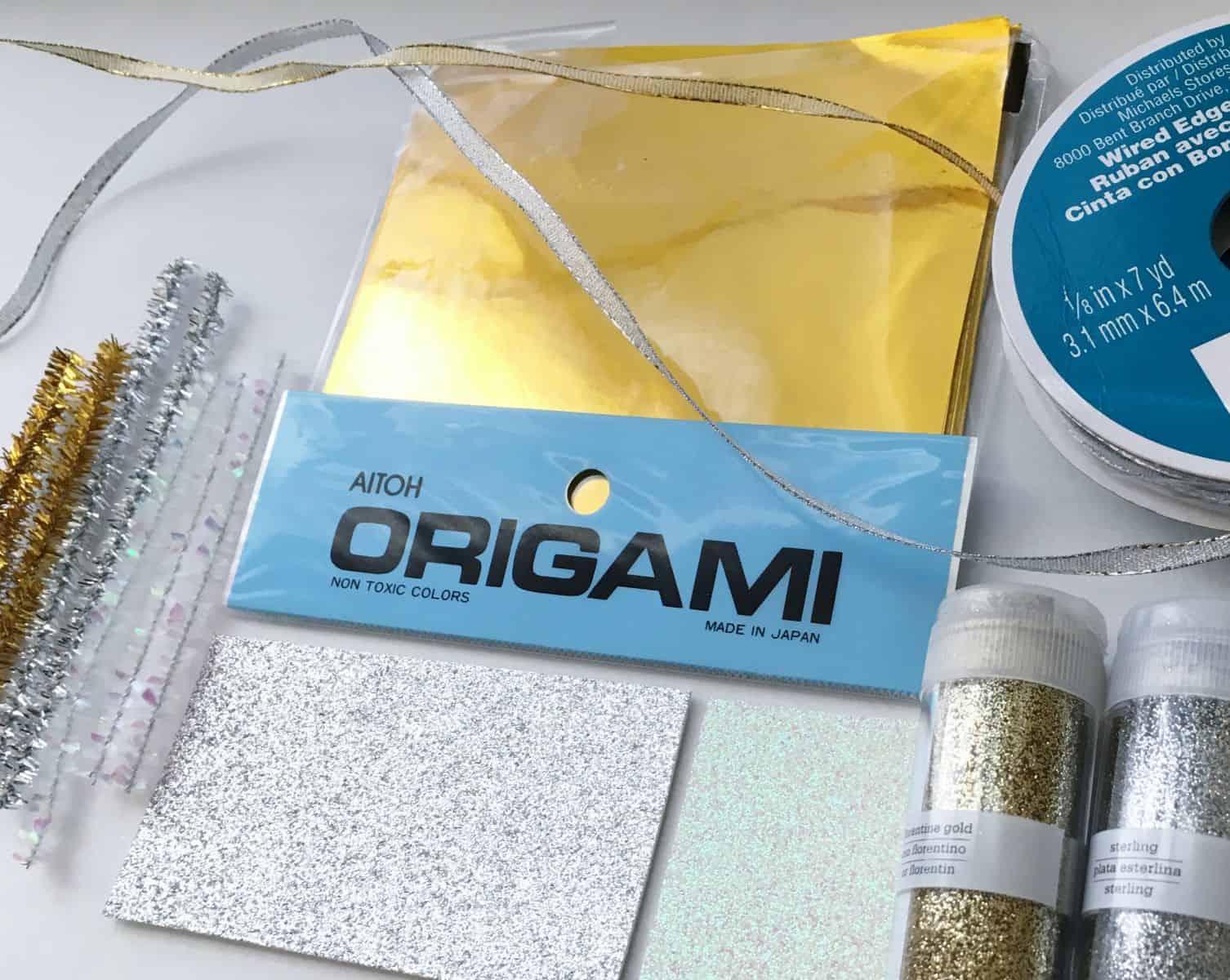 STEP 5 There are so many options for creating angel wings. I experimented by shaping wings from a pipe-cleaner, tying a bow from silver ribbon, and cutting wings from wool felt, origami paper, and glitter paper. I also tried some tiny Dresden die-cut wings from Castle in the Air, and printed out clip-art wings which I found via a Google search for "angel wing clip art."
Once you have decided on wings for your angels, use white (PVA) glue to attach them to the backs of your angels. Now they are ready to fly!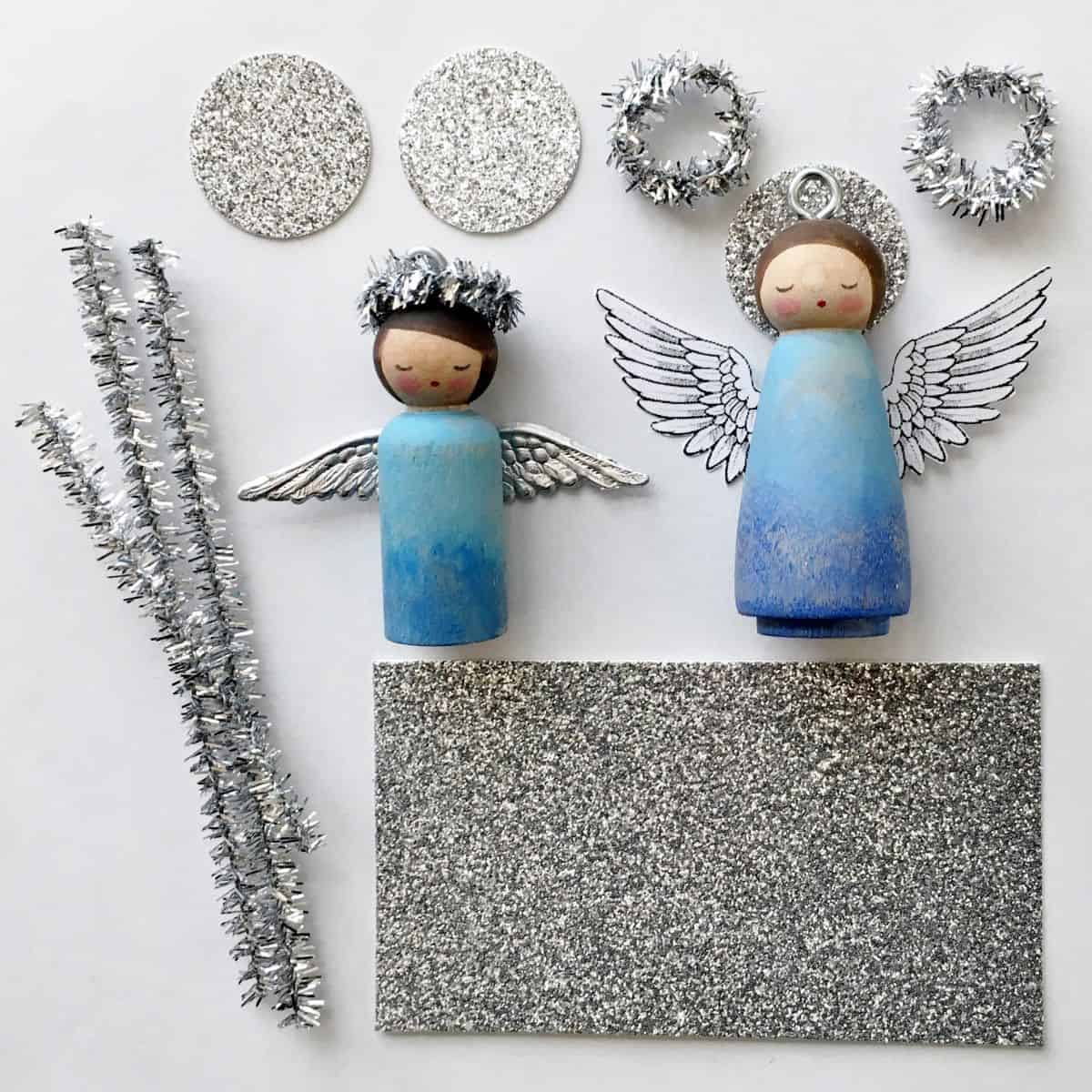 STEP 6 If you have added screw eye bolts to your dolls, add a bit of string or ribbon for hanging.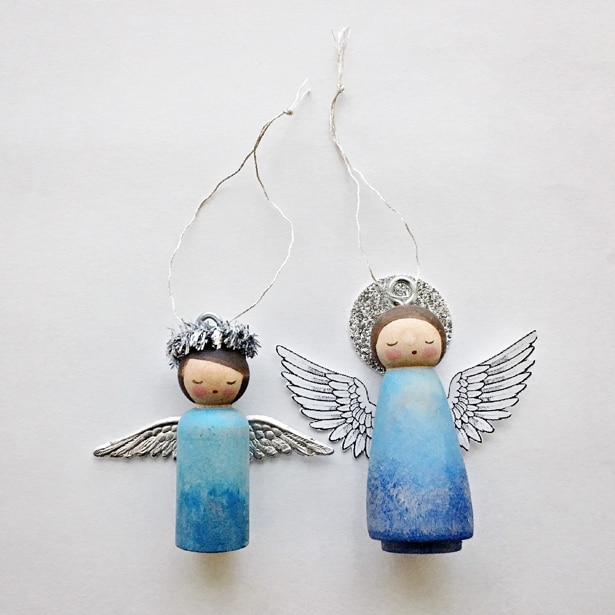 Best wishes for a holiday filled with the beauty of the season.
XO mb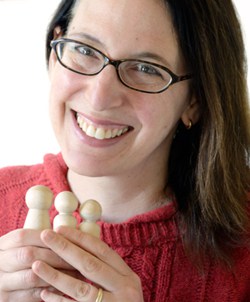 Margaret Bloom lives with her family in a small cottage beneath the great oak trees of Northern California. She has a Master's Degree in Counseling Psychology, is author of the books Making Peg Dolls and Making Peg Dolls & More (both published by Hawthorn Press, UK), and blogs at We Bloom Here. When she is not busy reading with her children, buttering toast or searching for lost socks, she spends her time writing, creating and finding inspiration all around her.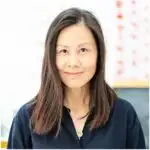 Agnes Hsu is a mom of three and has been inspiring parents and kids to get creative with easy activities and family friendly recipes for over 10 years. She shares her love for creative play and kids food to her 2MM+ followers online. Agnes' commitment to playful learning and kindness has not only raised funds for charity but also earned features in prestigious nationwide publications.