Watch the Magic Trick Christmas Card in the video above!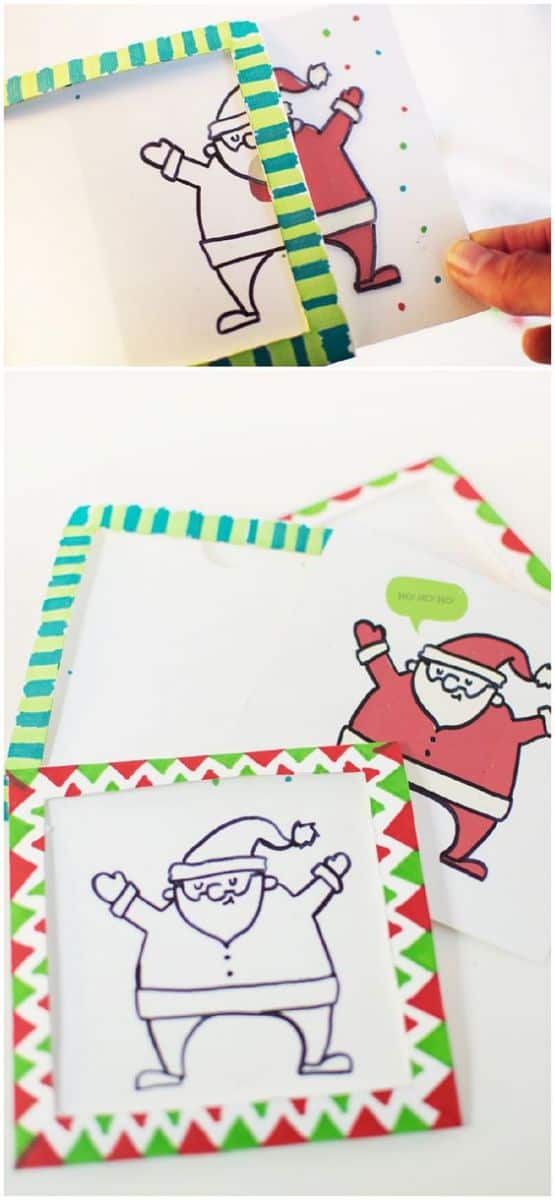 This is not your average Christmas card. It is a fun magic trick that your kids will love to put together and impress their friends and family. The holidays are such a magical time, and this card takes that sentiment literally!
Santa has lost all of his colors, and he needs to find them before Christmas. When you pull the card out of it's colorful frame, magically, all of his colors appear.
Kids can get creative and add color to the Santa image and frame.
Materials:
White Card Stock, Transparency Paper* Tape, Scissors Black Marker, Colored Markers and Crayons Print template HERE.* You can also use a clear plastic from a take out container if you do not want to buy transparency paper. However, transparency paper works best and appears the most realistic.
Print out the template, and cut out all of the elements along the solid line. Tape the Santa outline to transparency paper, and trace creating your Santa outline.
Tape the transparency outline of Santa to the colored image of Santa. Tape it at the top.
Tape the insert card to inside of the envelope with the indent facing out. Use clear tape for this step not colored. (The orange tape was used in the picture for clarity.) This card is important because it is what will make the magic! Make sure the insert card is at the bottom of the card with a room at the top.
Once you tape the card together, the insert should work like the image above. There should be room at the top of the insert for the tape edge of the Santa card to slide in easily.
Your kids will have fun bringing these to family gatherings and impressing all of their cousins and friends.
Have fun with this easy, creative craft. Plus, I think the adults will like it too!
Check out more fun holiday ideas for kids!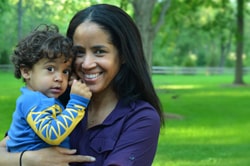 Lisa Fyfe is a graphic designer and mom to a lovely 4 year old boy, Rowan. After having him, life changed ten-fold. From life as an art director in publishing in New York, to a slower paced life in Connecticut, and now San Diego, creativity has always been the constant. Rowan changed everything and amazing inspiration came from this unexpected place. Little Monster is where she shares diy's and recipes inspired by motherhood. You can follow her on Facebook, Instagram, Twitter and Pinterest.