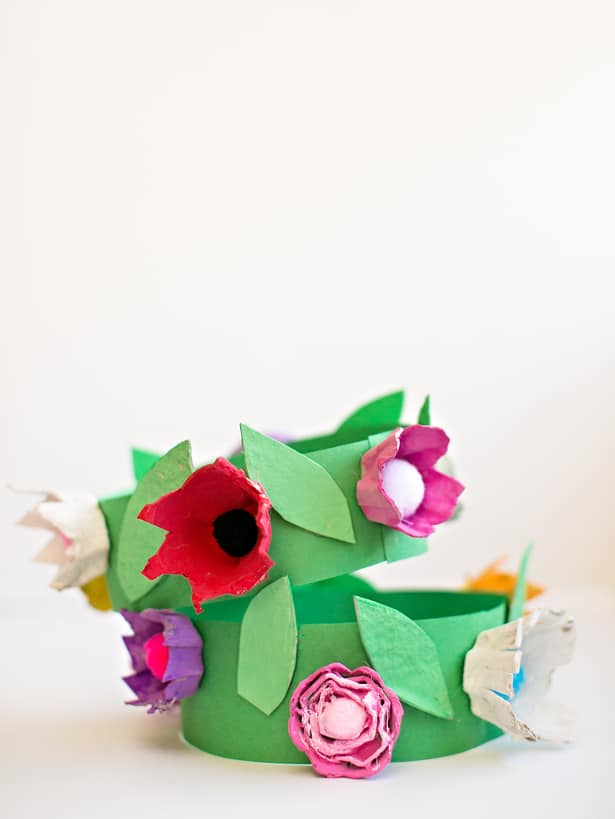 Here's a pretty floral crown you can make for your kids. And the best part is I bet you already have all the materials right at home. See how we turned egg cartons and paper into a pretty flower crown perfect for celebrating springtime with the kids!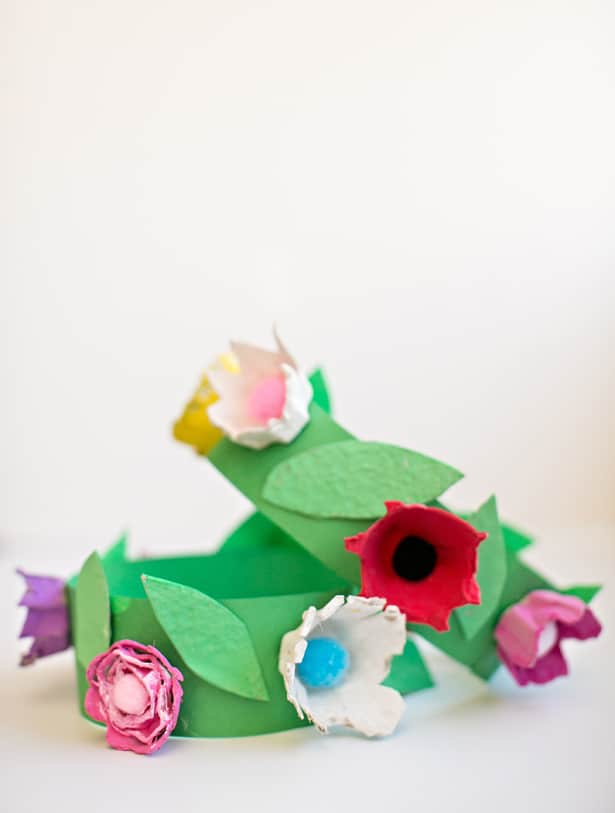 Egg Carton Flower Crown – Materials:
– Egg cartons
– Paint, paint brushes
– Mini pom pom's
– Hot glue gun
– Green construction paper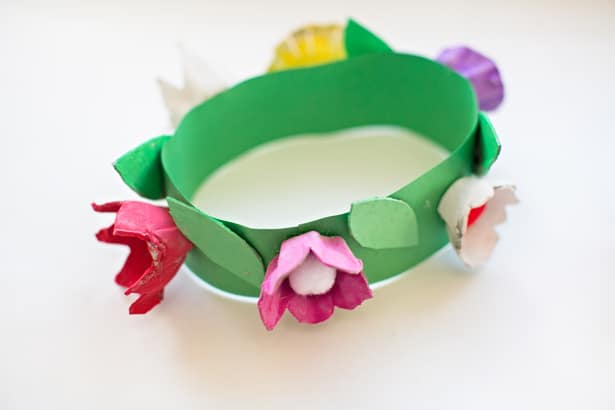 Instructions:
Step 1. Cut your construction paper to make the crown base. Ours was about 2″ in width. Measure your child's head to see what circumference you need. Glue your green strips together to make it as wide as you need.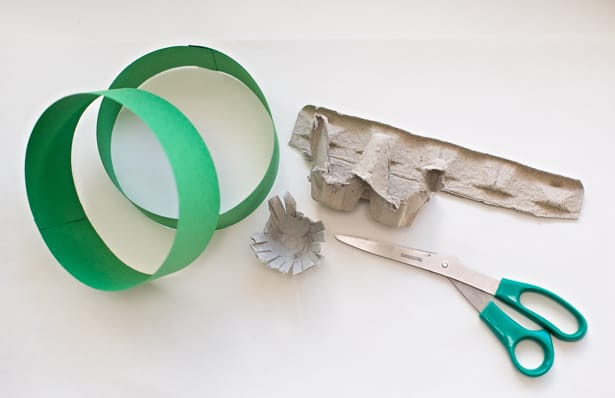 Step 2. Cut out the bottoms of the egg cartons and clip around to make different shaped flowers. You can do curved edges, or just snip along the sides. For roses, you can cut strips of egg carton and layer them in a circular fashion inside the egg carton cups, gluing along the way. Cut out leaves from the flat part of your egg carton. Once you have your flower and leaf shapes cut out, it's time to paint!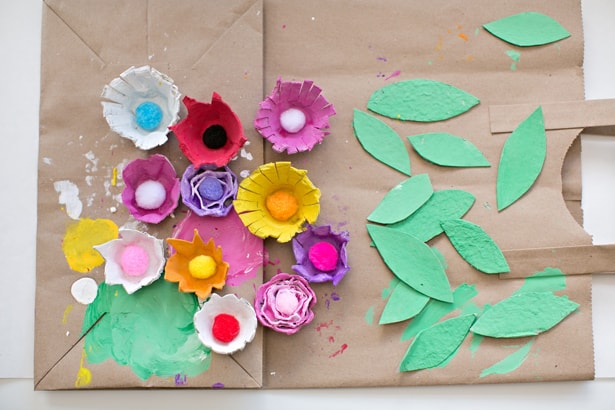 Step 3. This is a great time to involve the kids by letting them paint and glue pom pom's in the center of the flowers. If you don't have pom pom's you can just paint the inside of the flowers different colors.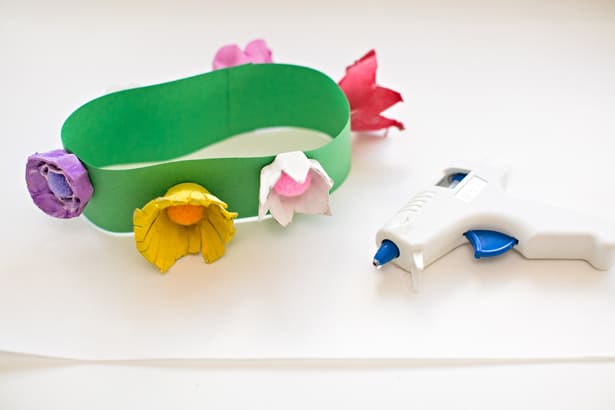 Step 4. Glue your painted flowers and leaves around your green paper crown base. You're done!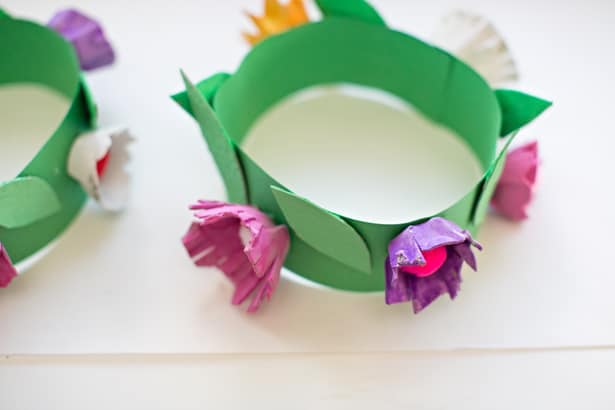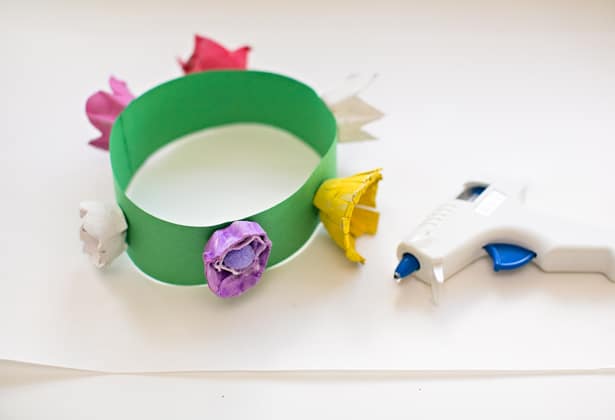 I love how these egg carton flowers turned out! Such a cute recycled project to make with the kids.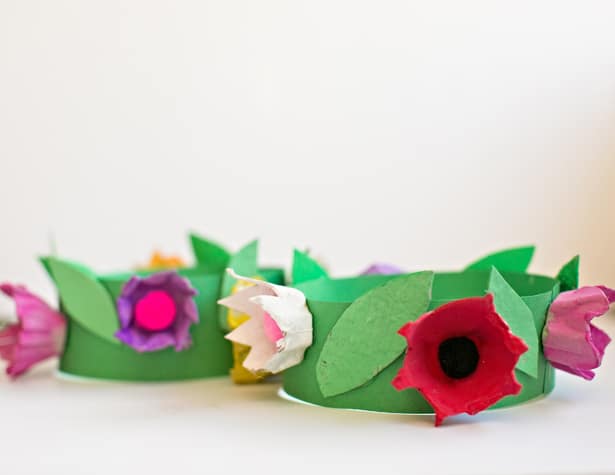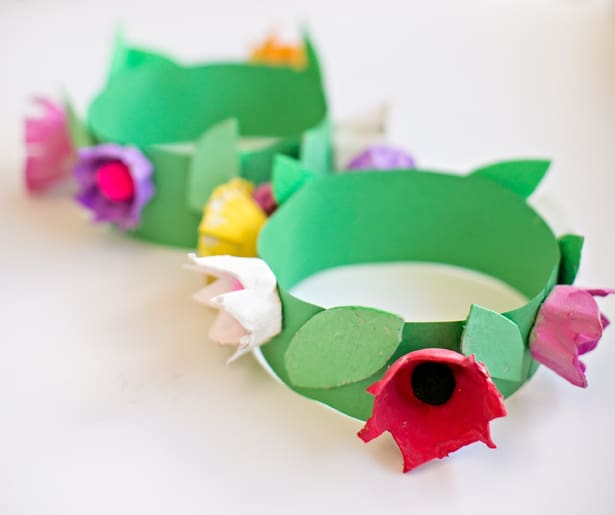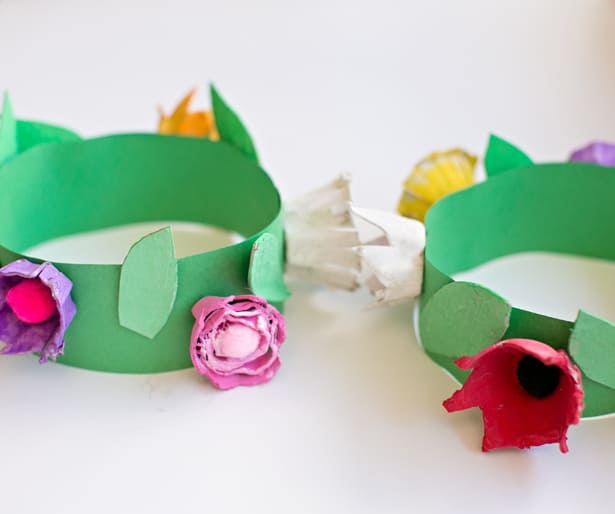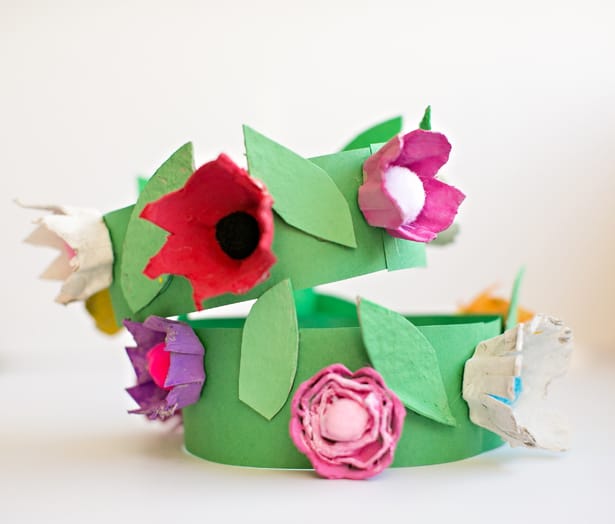 What are your favorite ways to recycle egg cartons?
This project was part of the Kids Craft Stars challenge using egg cartons. Check out more awesome egg cartons ideas below!
Egg Carton Beehive | A Little Pinch of Perfect
Egg Carton Flower Vases | Artsy Momma
Egg Carton Turtle | Crafty Morning
Egg Carton Ladybug | Fun Handprint Art
Egg Carton Owls | Glued to My Crafts
Egg Carton Butterfly Garland | I Heart Arts and Crafts
Egg Carton Whale | I Heart Crafty Things
Egg Carton Ice Cream | In the Playroom
Egg Carton Flower Pins | Pink Stripey Socks