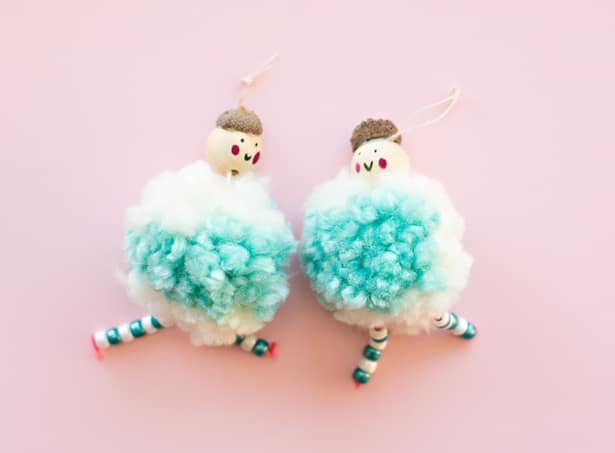 We love making pom poms around here and what could be cuter than making some adorable holiday themed ones? Find out how to make these cheerful arctic pom pom doll ornaments that will brighten up your tree.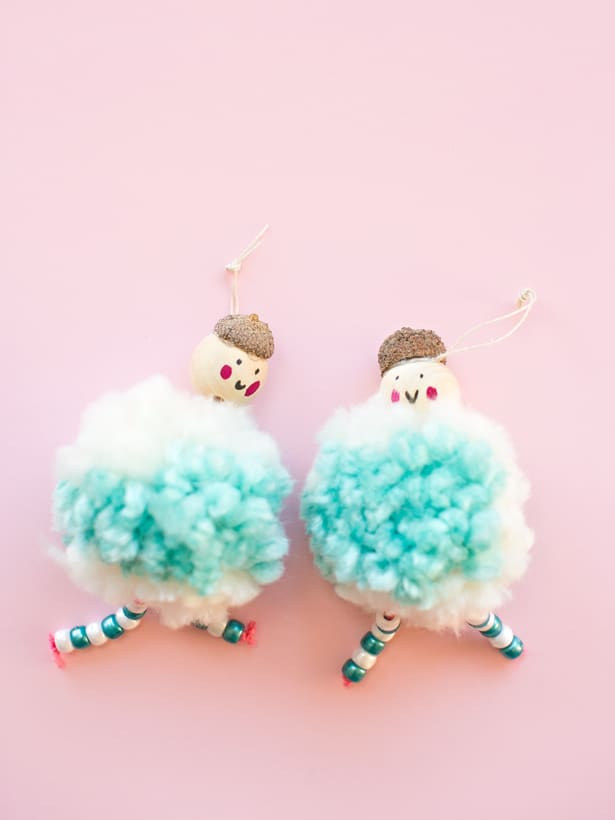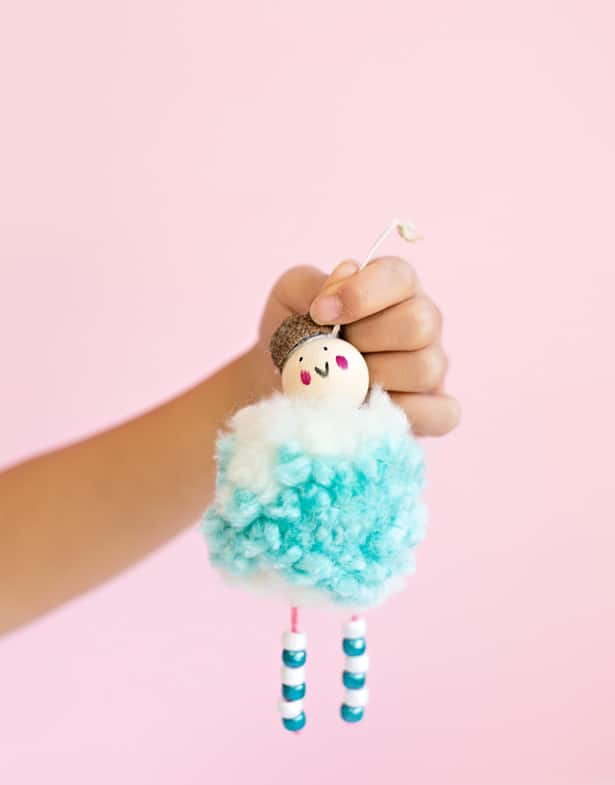 Arctic Pom Pom Doll Ornaments – Materials:
– Pom Pom maker (we love using our Loome) or you can buy ready made pom poms or make your own in any way you'd like
– Fluffy yarn
– Beads
– Yarn for the legs
– Needle
– Acorn caps (optional)
– Black and pink markers
– Strong string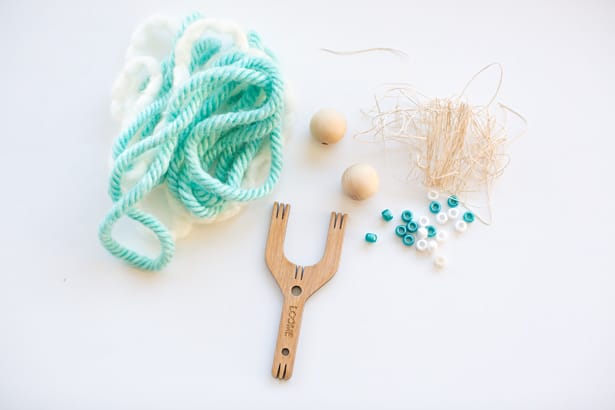 Instructions:
Step 1. Make your pom poms. As mentioned, you can use any method you'd like to make your pom poms but we love using our handy Loome which makes it a cinch to whip up pom poms in no time. It's also a great tool for little hands if your kids are learning for the first time. Basically wind the yarn around the slingshot-like wooden shape and then tie the middle with tight string. Slide off the yarn, cut your loops and trim around the pom pom to make it fluffy.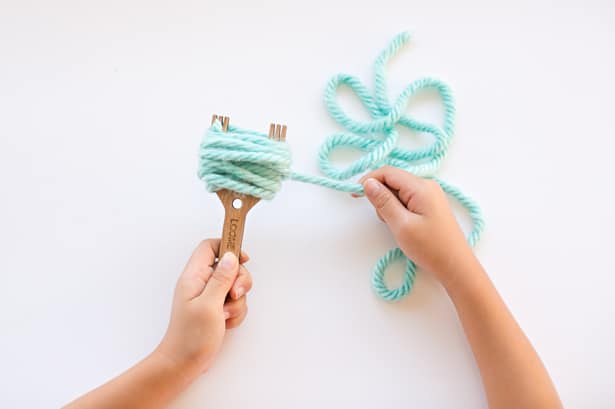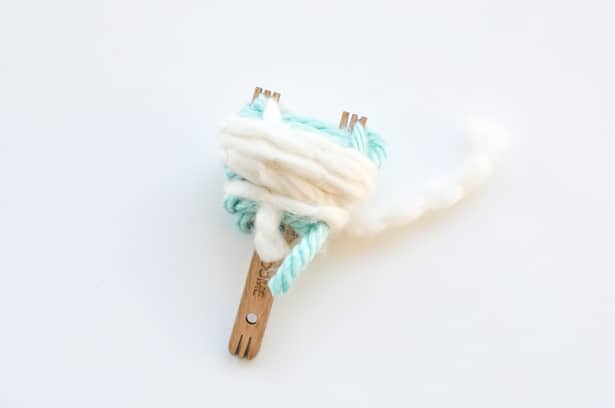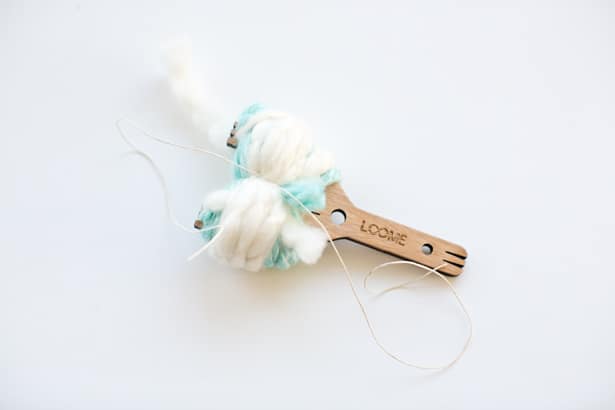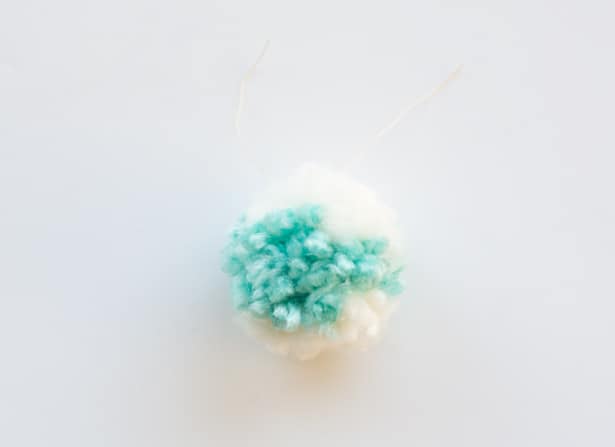 Step 2. Take a piece of yarn and thread with a needle. Go through the pom pom on one end at the bottom. Thread your beads through the two pieces of yarn and tie off to make a leg. Repeat on the other side of the pom pom to make the other leg.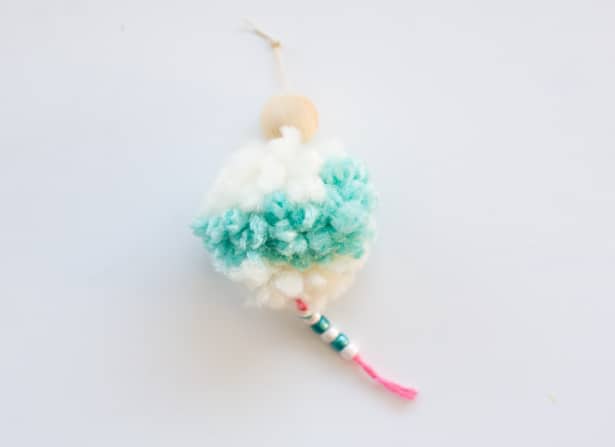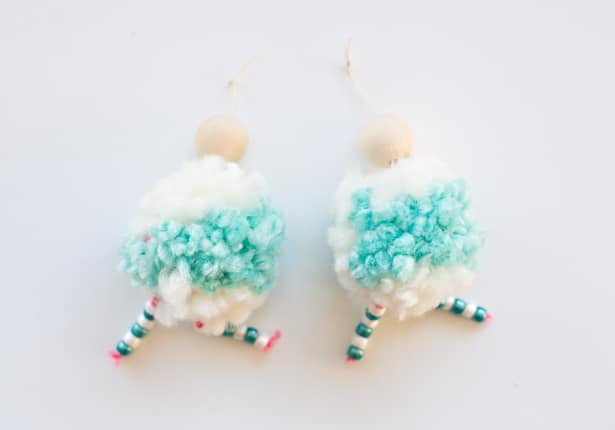 Step 3. Glue on an acorn cap if you'd like and draw on the faces with your markers.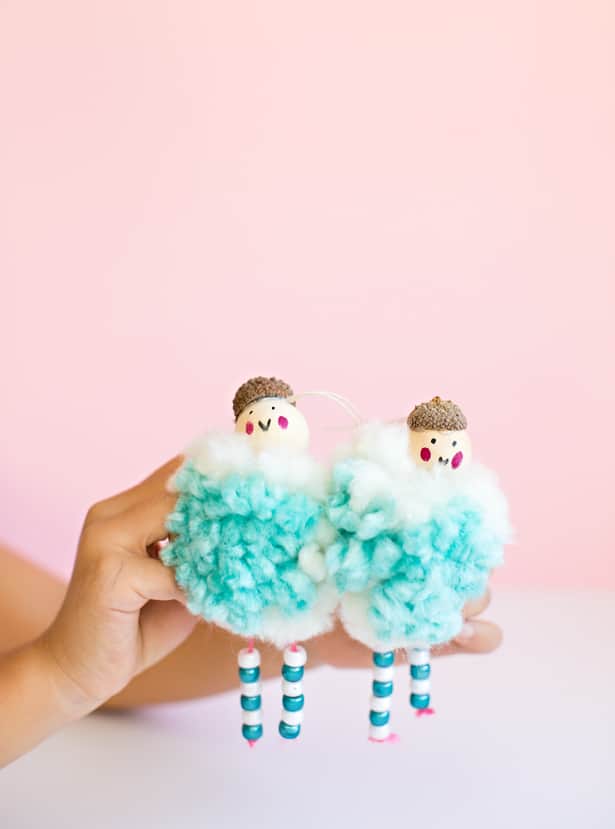 Aren't these the cutest ornaments you've ever seen? Best part is that they can be made by kids! These would make adorable keepsake gifts for the holidays.
What are your favorite ornaments to make with kids? Check out more festive holiday ideas here!
Thank you Loome for sending us a Loome to make our pom poms!