I've always loved those colorful felt ball rugs, but they can be pricey. Here's an inexpensive and cute little version using pom pom's that my daughter and I made together in less than an hour! This cheery rug makes a fun decor for the kid's room or to rest your favorite dolls and stuffed animals on.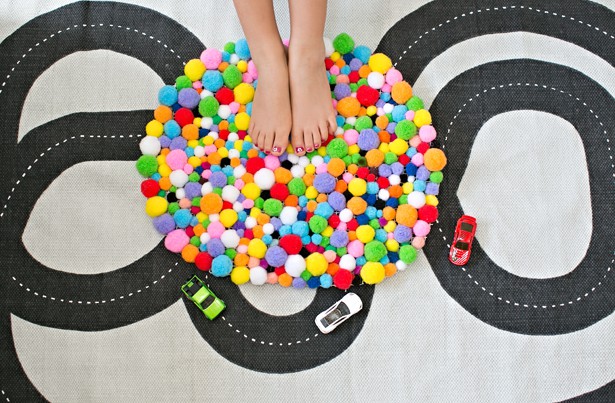 Easy DIY Pom Pom Rug – Materials:
– Rug mat
– Hot glue gun
Instructions: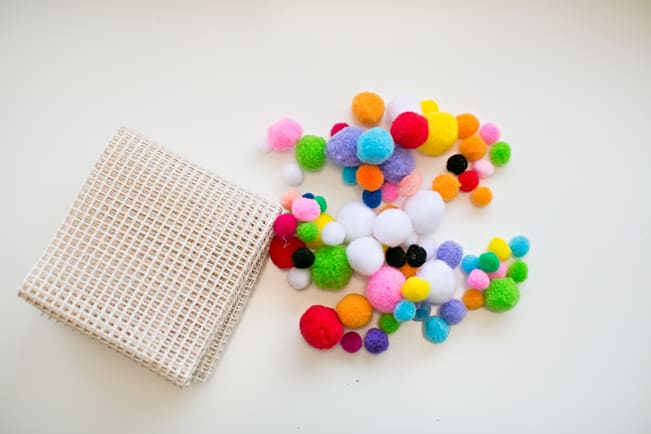 Step 1. Cut your rug mat to the size you want. Make sure to lay down paper before placing your mat on top when gluing down the pom pom's.
Step 2. Start adding a small amount of glue to each pom pom and laying them down the rug. We started out in the edges first but also went in the middle too. Make sure to lift the rug mat a bit when adding the pom pom's or they will stick to your paper.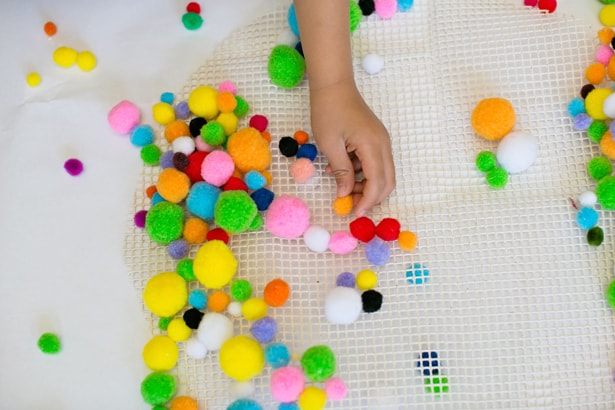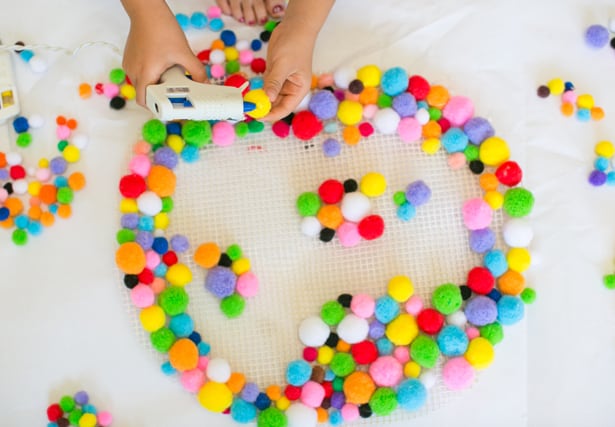 Note, this was my daughter's first time using a glue gun. I was right alongside her doing the project to make sure it was safe. Please make sure to supervise young children when doing this project. She has been wanting to learn how to use a glue gun for a while so I thought this was the perfect project. It also involved color patterns and sorting. The entire project took us less than an hour to complete.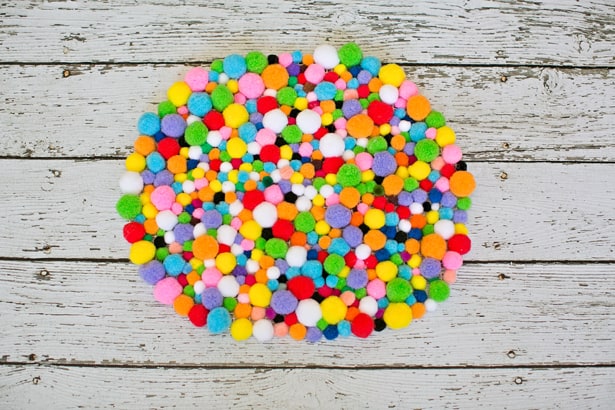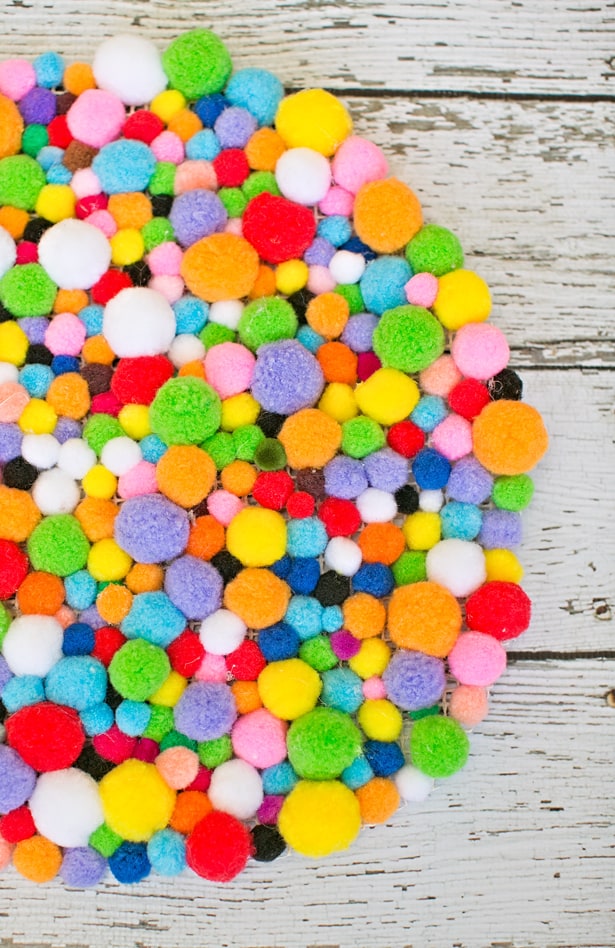 We love our cheerful little rug. It's soft and cuddly for resting your feet on while reading a book or resting your favorite stuffed dolls on.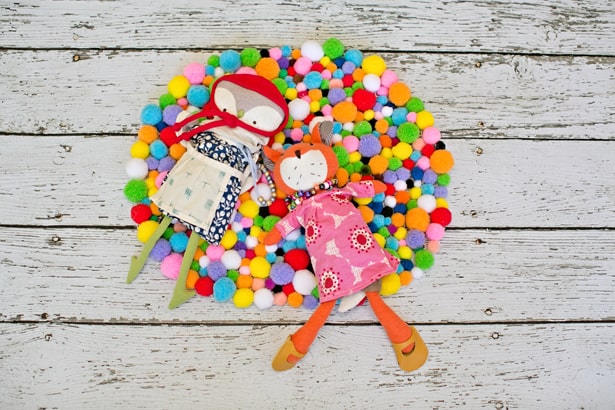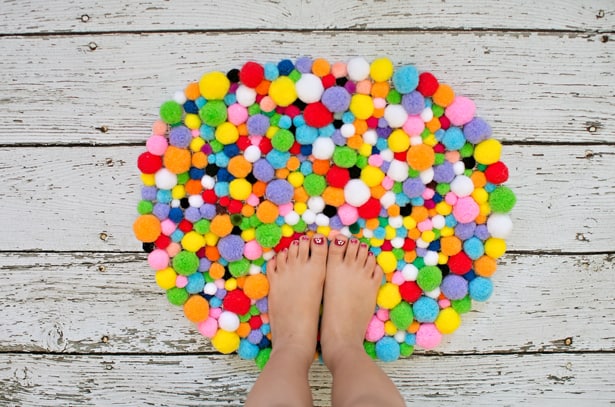 Have you ever made a handmade rug? Let us know in the comments!
Check out more creative kids' ideas here!
______________________________________________________________________________________________________

Disclosure: Some of the links in the post above are "affiliate links." This means if you click on the link and purchase the item, we will receive a small affiliate commission. Regardless, we give our promise that we only recommend products or services we would use personally and believe will add values to our readers.