Do you remember playing with bouncy balls when you were young? I do and my kids still get these fun, mini balls that bounce high at parties, stuffed inside favor bags or at carnivals and theme parks.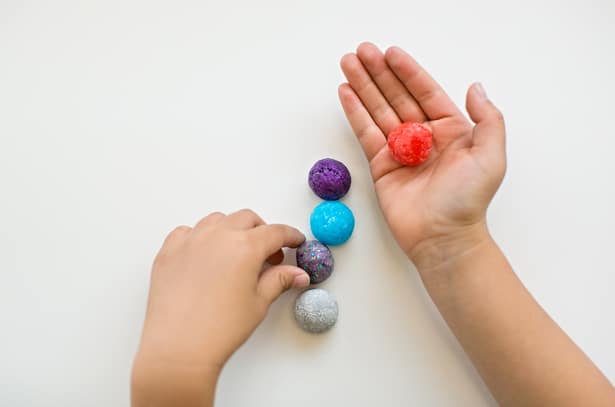 Did you know you can make your own bouncy balls at home with just a few simple ingredients? Sure they're cheap and probably cost less than a buck to buy, but kids will love seeing how this cool science experiment comes together in making their own bouncy toy.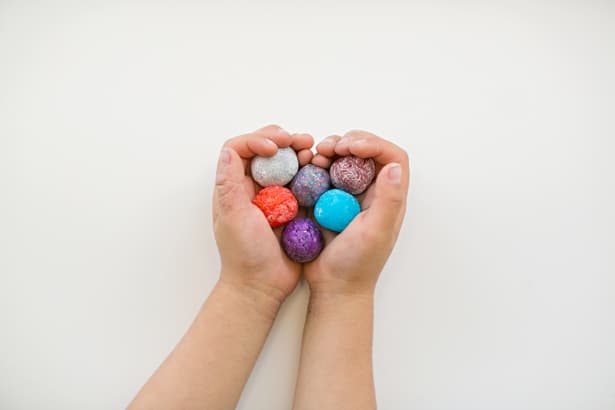 Check out the video above to see exactly how we did it and read more below for exact tips and instructions.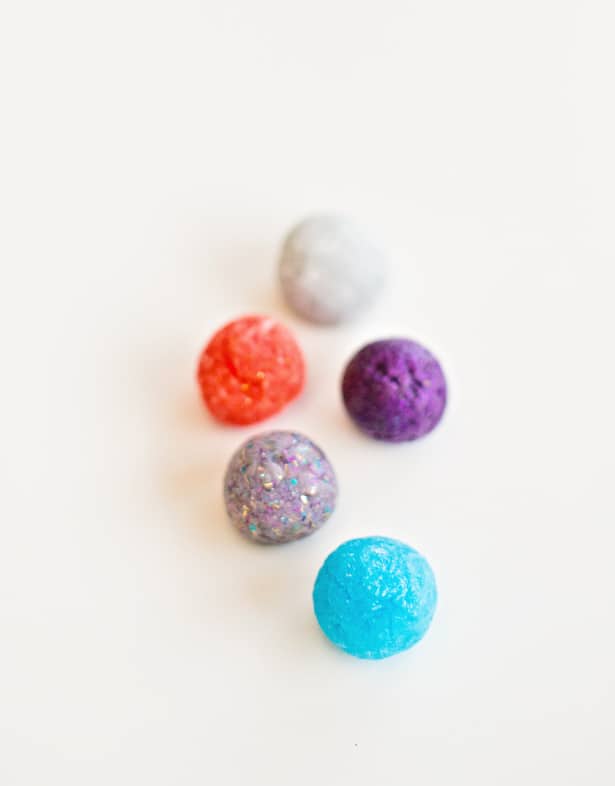 We researched how to make bouncy balls by checking out this tutorial from The 36th Avenue and this one from The Examiner and made up a version that worked well for us. Both (and many other similar tutorials for making bouncy balls) require Borax, cornstarch, glue and water as the main ingredients.
We decided to make glitter bouncy balls by using glitter glue, but you can also use clear or regular glue. Now, on to the ingredients.
DIY Glitter Bouncy Balls – Materials:
(makes one small ball, about 1″ wide)
– 2 tablespoons warm water
– 1 teaspoon Borax
– 1 tablespoon cornstarch
– 1 tablespoon glitter glue
– Disposable bowl and fork
Instructions: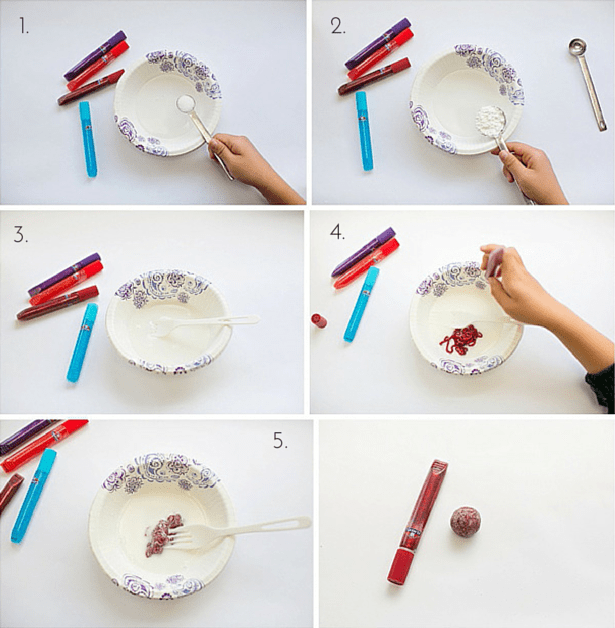 Add the warm water to your bowl, then the Borax. Stir well with a fork to help dissolve the Borax into the water, then add the cornstarch. Stir well again with a fork. Add your glue. stir around with your fork, but quickly as you don't want it to "set" and get hard before rolling.
Then pick up the glue and start rolling it with your hands. You will want to roll fast and at first it will seem wet, but the more you roll, the dryer it will get. It took us a few tries to get this method of rolling just right so make sure you have plenty of glue to practice a couple of rounds.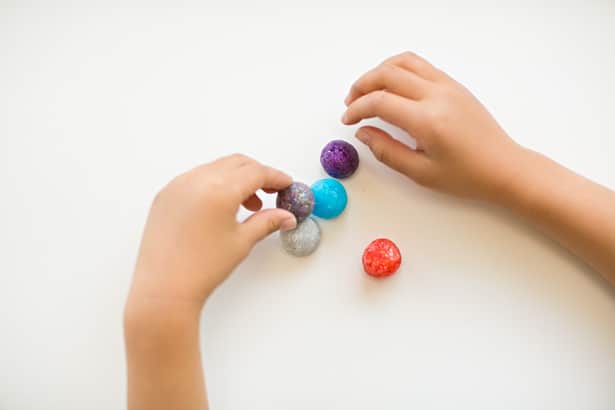 After your vigorous rolling, you'll have a nice bouncy ball you can play with immediately!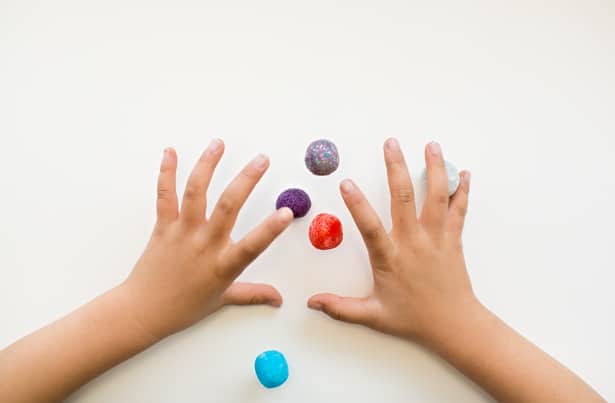 Note these balls don't bounce as high as the ones you buy at the stores, but they do bounce well enough to lead to some fun playtime. Make sure to check out the video above for a demonstration.
Have you ever tried making bouncy balls? Let us know in the comments!
Check out more creative ideas for kids here.
______________________________________________________________________________________________________

Disclosure: Some of the links in the post above are "affiliate links." This means if you click on the link and purchase the item, we will receive a small affiliate commission. Regardless, we give our promise that we only recommend products or services we would use personally and believe will add values to our readers.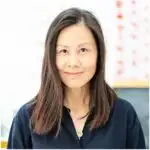 Agnes Hsu is a mom of three and has been inspiring parents and kids to get creative with easy activities and family friendly recipes for over 10 years. She shares her love for creative play and kids food to her 2MM+ followers online. Agnes' commitment to playful learning and kindness has not only raised funds for charity but also earned features in prestigious nationwide publications.