My son, now 4 years old, is still very much attached to his "lovies" and in fact has three he carries around the home, including his baby blanket that now resembles cotton shreds. We often leave his beloved treasures at home while traveling in case we lose them, so I love this idea of having a cuddly travel companion for young children to take on the go.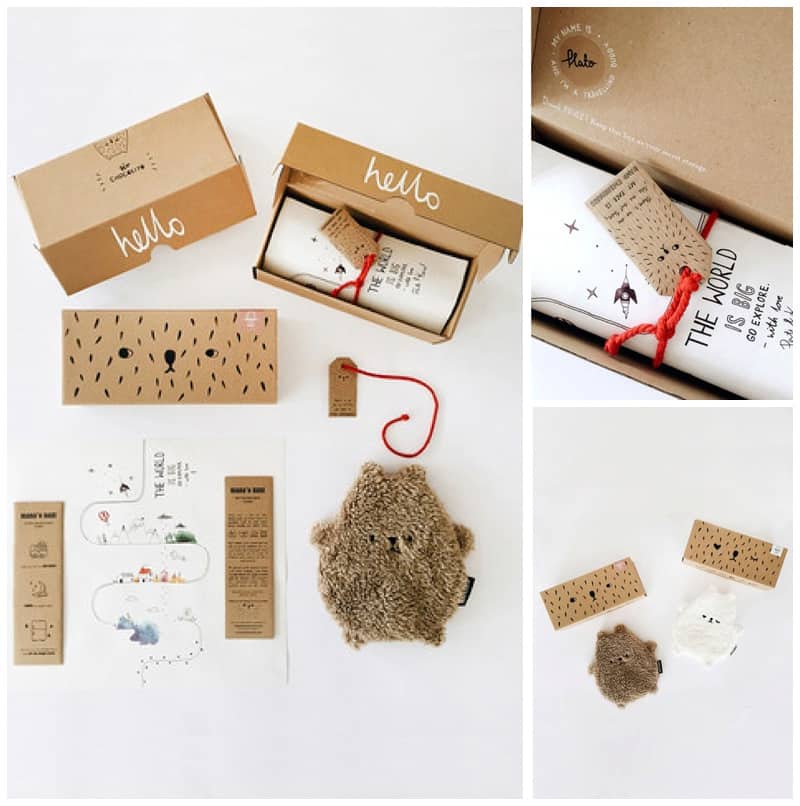 These adorable Travel Buddies from Poland based children's designer Mana' o Nani come in Sir Chocolito Brown or White and are meant to attach to your child's seat belt to pad against any sharp edges. They can also be used as a soft pillow and have the bonus of sticking to magnetic surfaces which makes them extra fun. The packaging is gorgeous and each comes signed with the the Teddy's name.
The bears are sized 7.5″ x 9″ and are machine washable (a perk when it comes to lovies your kids carry around everywhere).
The cute bears are available for purchase on Over The Ocean's online shop.
(all images via Over the Ocean)