This family of five is on a mission to help stop childhood hunger. Mom and Dad Derek and Jen along with their 3 children were inspired to start Cuddle & Kind after watching a documentary on the devastating impact of childhood hunger. Each soft, handknit doll created by Peruvian artists will provide 10 meals to hungry children around the world through the World Food Program USA and Children's Hunger Fund. The goal is to provide one million meals a year.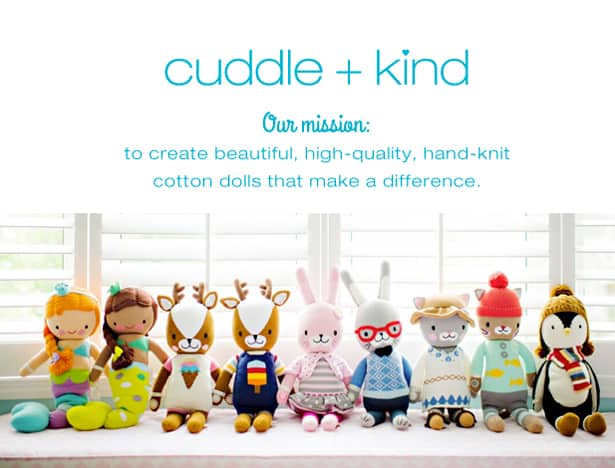 The dolls are beautifully crafted, with a variety of nine, 20″ plushies to select from, each with their own name, birthdate and personality.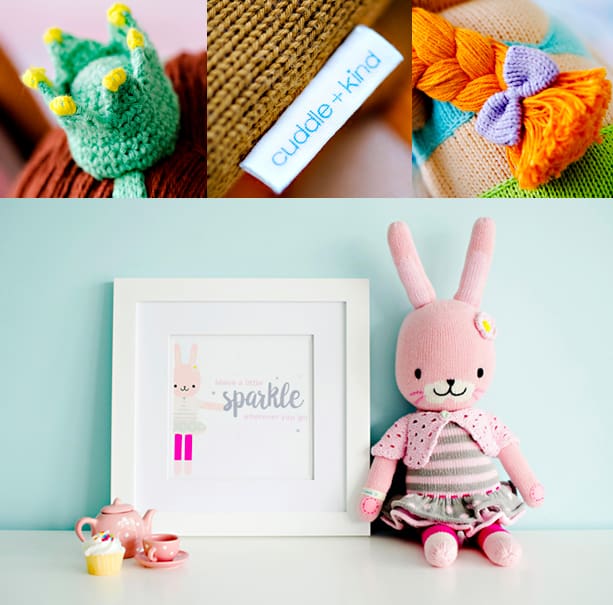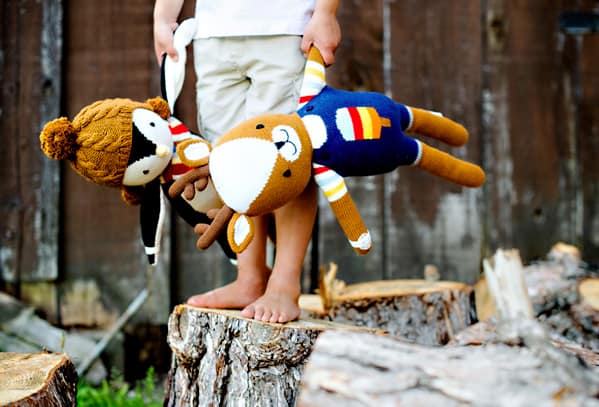 Cuddle & Kind has already raised over $275K in funds, blowing past their original goal of $25K on the crowd funding site, Indiegogo. There's still a little less than two weeks to get in on the initial perks offered and get a doll with an estimated delivery of November 2015.
Read more about Cuddle & Kind's inspiring mission here.
(All images via Cuddle & Kind)