Father's Day is sneaking up and there's still time to gift dad (or your favorite uncle, grandpa or father figure) a creative photo gift that shows off how special he is.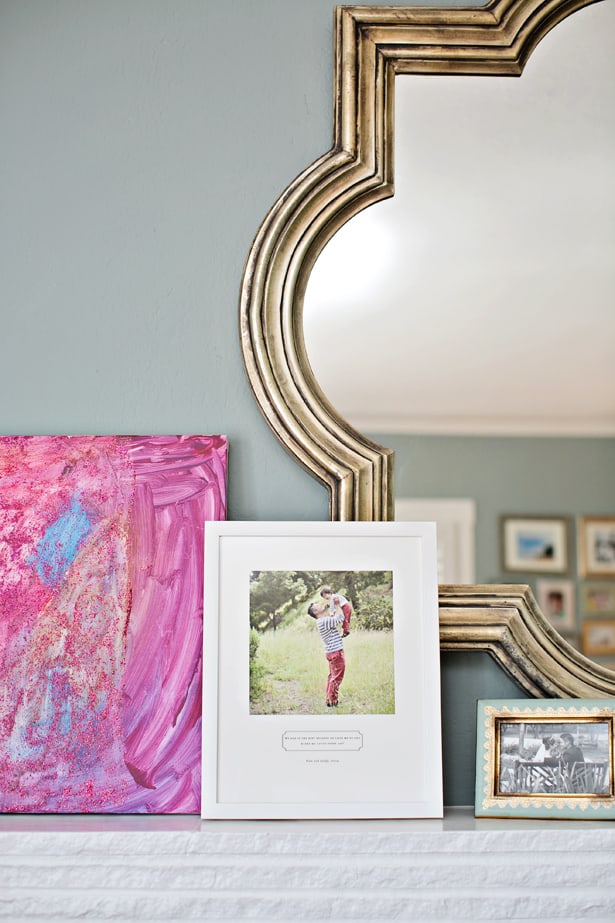 I've been a fan of Minted for many years, and as a family photographer, have recommended them to my clients for their stellar print quality and creative designs. Minted's focus on showcasing designers' unique talents is what has made me choose them for my own family's holiday cards many years in a row.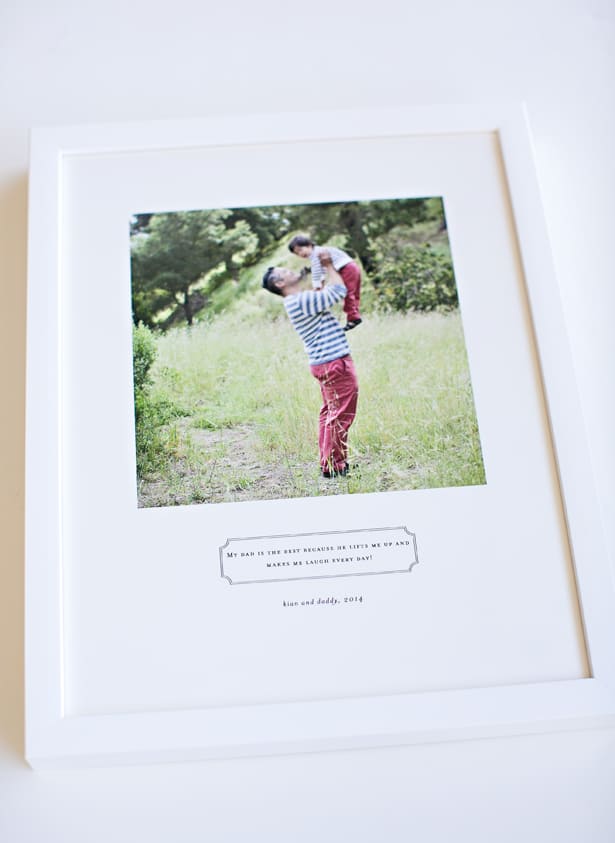 Although I take tons of photos for clients and of my family, like most people, I need the nudge to get my favorites printed and framed. With Father's Day coming up, I knew I wanted to celebrate my husband by framing a special photo I took from a father and son photo shoot I did last year.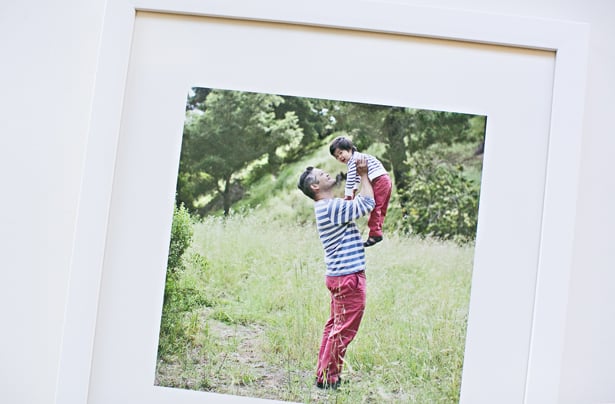 I browsed Minted's Father Day Art selection and quickly zeroed in on their clean frame design in A modern white wood frame. What I love about this frame is the option to add a caption right under the photo which personalizes the gift. The frame size I chose is 11″ x 14″ which I think is a great size for hanging or setting up against a mantle.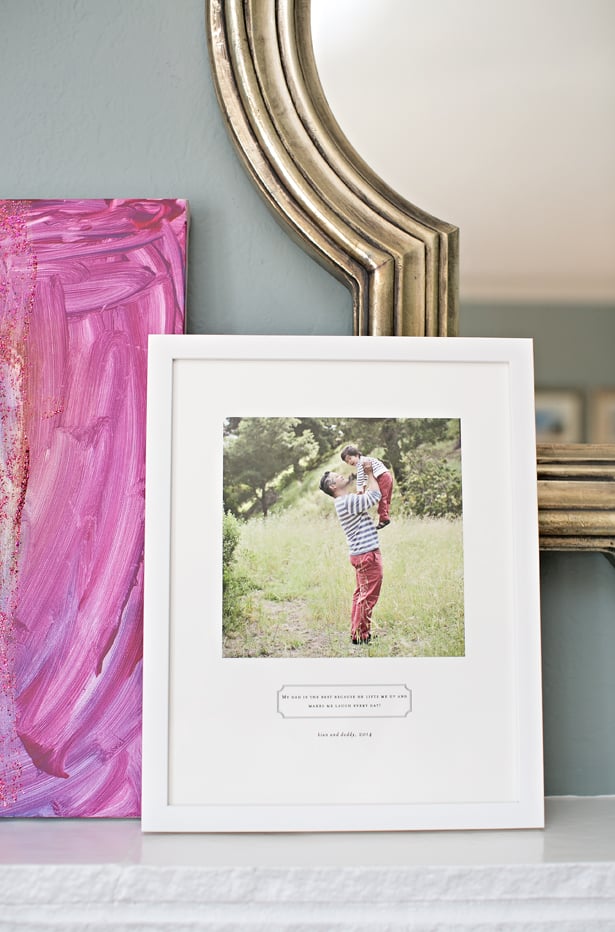 However, Minted does offer multiple options in standard frame sizes as small as 5″ x 7″ to 18″ x 24″ should you choose to go larger. You can choose from a variety of wood finishes from classic black, natural wood, or even patterned wood designs. If custom framing's not within the budget, Minted offers a print only selection that's quite affordable, allowing you the flexibility to frame the print yourself.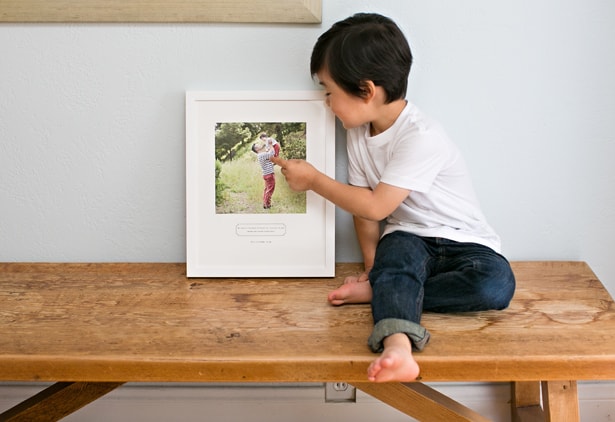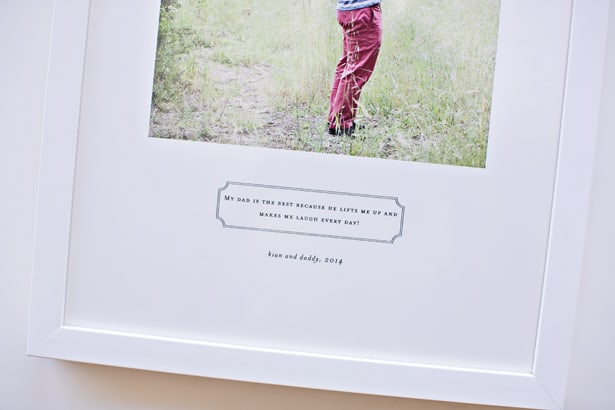 As you can see, my little boy is beyond excited to give Dad his special gift this year!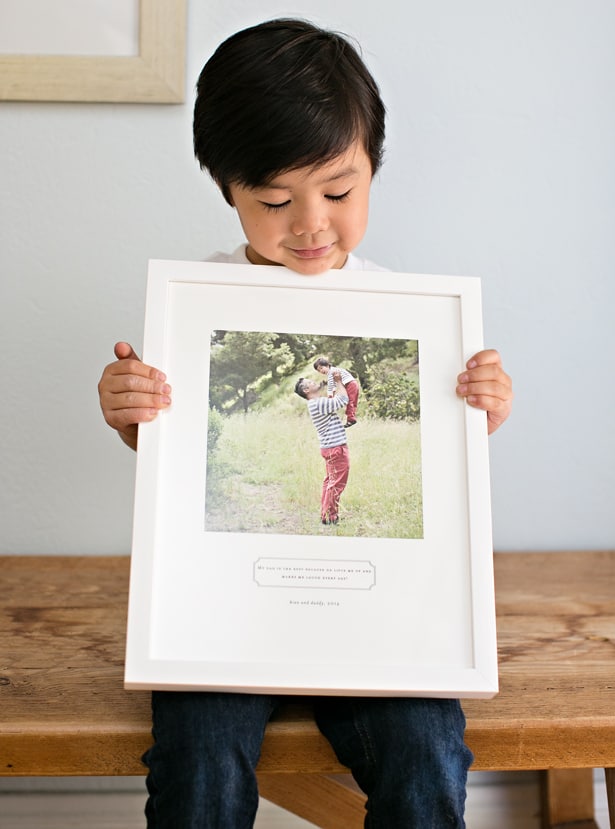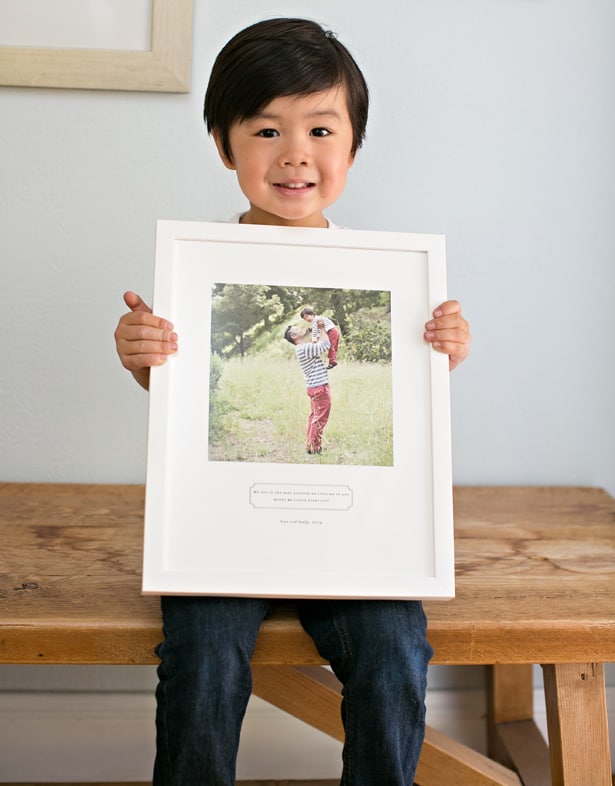 If you're looking for more creative options, Minted's Father's Day shop offers a variety of ideas for photo gifts or limited edition art prints for something artistic, but non-photo related. Below are just some of my favorites from their many designs.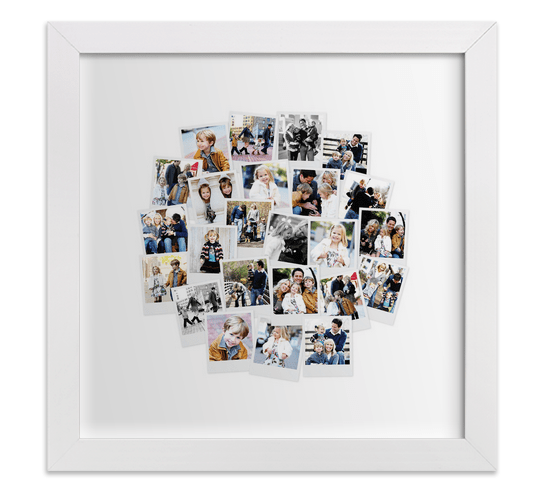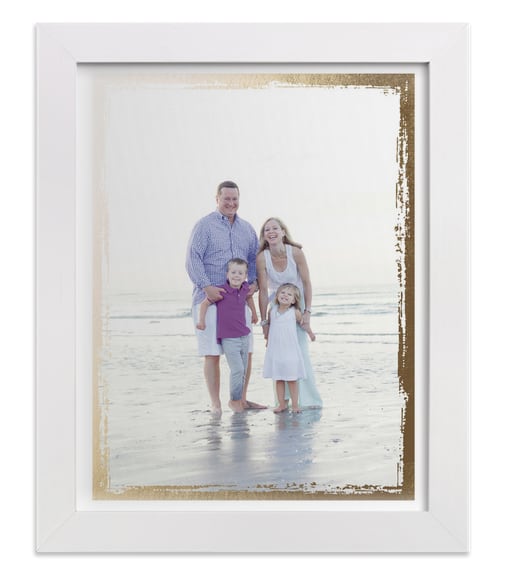 Rustic Edges Foil-Stamped Photo Frame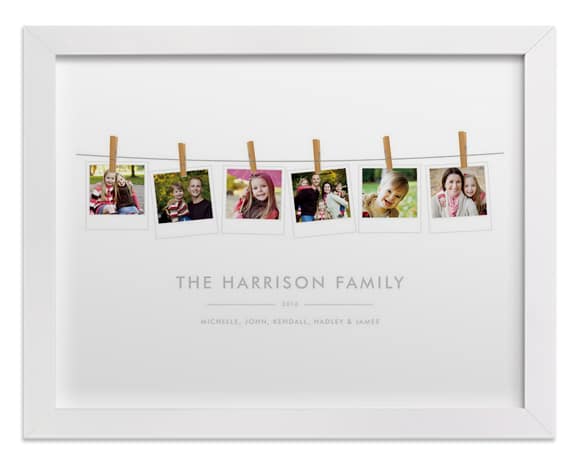 Hung With Care Photo Frame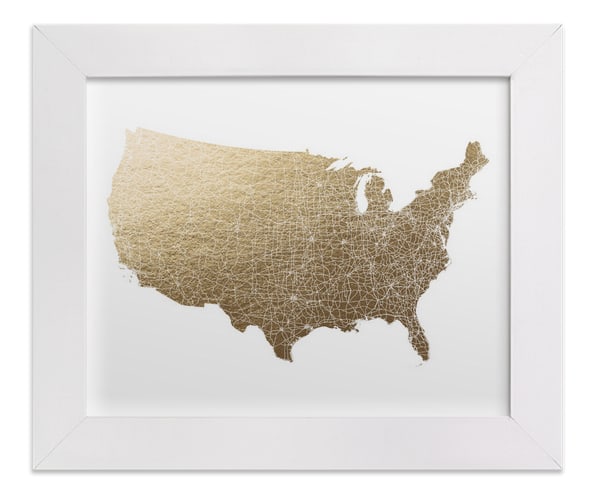 What are you gifting Dad this year for Father's Day?
Visit Minted's Father's Day shop to view their full collection and receive 15% off custom photo gifts with code PHOTOGIFT15 at checkout through 6/15/15.
Thanks to Minted for sponsoring this Post. All opinions expressed are my own.